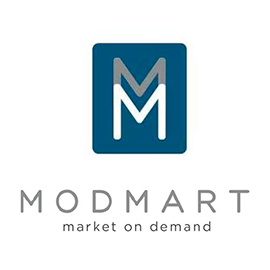 ModMart Redefines the Online B2B shopping Experience for Gift Retailers
ModMart is a Dallas-based startup and a web-only wholesaler of gifts and specialty home decor products. Their online store connects thousands of vendors in one place for a wholesale experience that brands, retailers and groups love coming back to.
Oracle
Netsuite ERP Integration
The Challenge
ModMart is an innovator in the gift industry, offering a unified experience that blends traditional B2B eCommerce with gift retailers across the country. While it began with just a few gift shop owners, it slowly expanded into a marketplace including chain stores, sales representatives and sales groups. Looking to provide a high-quality user experience through personalization, ModMart looked for a flexible yet scalable platform that would grow as their retailer buying network grows. Their main challenges were:
Streamlining the retailer onboarding and purchasing experience

Ensuring retailers were getting the best possible price from suppliers

Offering a streamlined purchasing experience across many product catalogs

Implementing a robust, scalable platform that could support complex workflows
After considering other eCommerce vendors such as Magento, Netsuite, and Salesforce Commerce Cloud, ModMart selected OroCommerce for its ability to handle pricing including routing different retailers from various groups to the right pricing page. The ability to group and consolidate different retailers according to their workflows was also something ModMart wanted to preserve.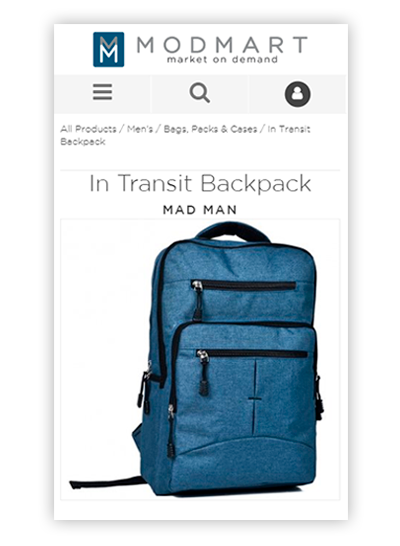 The OroCommerce platform is outstanding and their customer service is the best I've experienced from an eCommerce platform.
Solution
ModMart works with different groups and buyers who represent a wide variety of retailers belonging to different buying networks. ModMart's pricing strategy depends on getting the right price to the right retailer, which means calculating prices according to complex rules. OroCommerce had the necessary workflows that allowed ModMart to implement their elaborate pricing model, price catalogs, and extensive product line with ease.
ModMart retained Razoyo as their implementation partner to assist them with building a future-proof platform that could handle their unique requirements for over 1 million SKUs. The 3-month implementation period allowed for a seamless migration of all product and customer data to OroCommerce. In the end, ModMart was able to:
Offer a more streamlined and intuitive front-end user experience for site visitors and buyers alike.

Be more productive due to a much more manageable and easy-to-use backend interface that simplified their complex workflows.

Make use of their unique pricing structure that takes into account existing buying groups consisting of thousands of B2B customers.

Better track customer activity and purchases with OroCommerce's dashboard featuring CRM data to drive business decisions.

Utilize vendor product data with the help of OroCommerce's native architecture and customizations. 
Looking into the future, ModMart is on track to lead the way in B2B sales for gifts and home products online. ModMart is confident that OroCommerce is a solid foundation to grow their business processes while offering their customers an effortless and pleasant shopping experience.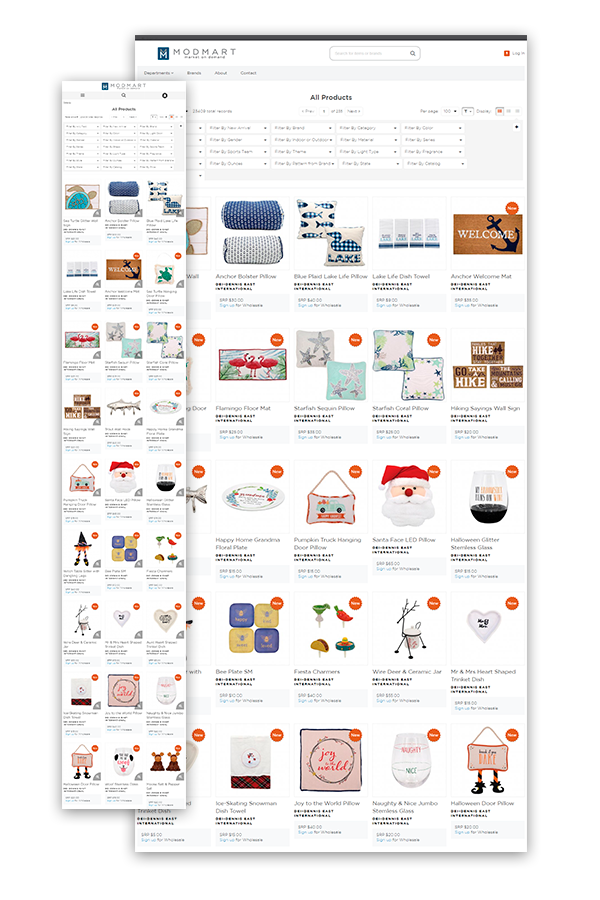 Contactez-nous pour en savoir plus sur les
capacités d'OroCommerce
Contactez-nous