Companies Worldwide
Rely on Oro Products
Countries Worldwide In Use
Recognition by Industry Experts
Oro Recognized for B2B Digital Commerce Use Case in the 2022 Gartner Critical Capabilities for Digital Commerce Platforms report.
Download the Report
OroMarketplace Recognized in The Forrester New Wave™: Marketplace Development Platforms, Q4 2021 Report.
Learn More
OroCommerce Rated High by B2B Capabilities in IDC 2020 MarketScape Report for B2B Digital Commerce.
Download the Report
Digital Transformation
in Manufacturing and Distribution
What does it mean and how do Oro products help?
What Our Customers Are Saying
We have worked closely with Oro to develop a platform that gives our customers a modern and efficient purchasing experience. Oro is a good foundation to build out whatever we need on our eCommerce site. PetraCentral™ has the convenience of consumer ecommerce sites but is specially designed to suit the unique needs of our customers' businesses.
Oro stood out to us because, out of the box, it provided solutions we had fought hard to shoe-horn into our previous platform, Magento. The stability and reliability of that as the basis for seasalt.com was incredibly important to us.
Compared to other platforms, OroCommerce was the one that met a high percentage of Testrut's requirements, both with the current version and with future releases.
OroCommerce has the most robust feature set for the B2B back-end and offers the best B2C customer experience on the front-end
It was essential to include the teams in this project and to support them in getting to grips with the platform so that they understood all the opportunities. We will also continue to call on them to develop it according to their needs and their feedback.
I already knew Oro. It was a solution that I had spotted and that I wanted to recommend in the event of a project in the Group. In addition, the proximity of Oro and Synolia was a weighty argument in choosing the solution. A real guarantee of success for our project!
Azelis is striving to be the digital benchmark in the specialty chemical and food ingredients industry, leveraging innovative digital solutions to better serve our customers and suppliers. We partnered with Oro and Smile to implement OroCommerce as the foundation of our customer experience portal, due to the flexibility of the platform to meet our industry requirements, the robust feature set and ability to integrate easily to our existing environment.
The robust functionality and highly customizable OroCommerce platform will be a great fit for our company's B2B needs.
We launched the platform during the crisis, which was not easy, but thanks to the partnership with OroCommerce, we were able to respond to health calls for tenders, very quickly, and we were able to deliver gel and masks has been a real plus for us.
B2B eCommerce is one of Aldo's key strategies for success. We evaluated various solutions and agencies to help us successfully execute on our strategy and vision. After a careful evaluation, it was very clear to us that OroCommerce is the best B2B eCommerce solution.

Our website has become a resource for our sales team. The ability to view our website on multiple devices, and the ease with which we can update our products with custom integrations has made this an easy site to support, which has enabled us to focus on other aspects of managing our eCommerce business.
Our Partners Help
Transform Your Business
Learn more
Leadership Team
With over 50 years of combined eCommerce experience, the team that built the most widely-used eCommerce platform is now doing it again. Oro's founding team consists of Co-Founders and Former Leaders of Magento.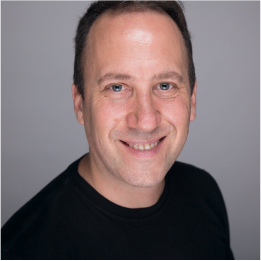 Yoav Kutner
Founder & Chief Executive Officer
Yoav is a Founder and CEO of Oro, Inc. Prior to founding Oro, he was the CTO and Co-Founder of Magento, where he led product and technology development for all Magento offerings from inception until after its acquisition by eBay, Inc. in 2011. Yoav is a proven product visionary in the business application market.
Yoav received a Bachelor's Degree in Computer Science from UCLA.
Yoav Kutner
Founder & Chief Executive Officer
View Bio
Dima Soroka
Founder & Chief Technology Officer
Dima Soroka is a Founder and CTO of Oro, Inc. Prior to joining Oro, Dima was the Lead Architect for Magento where he was responsible for planning and executing technical delivery for all Magento products. Dima has a depth of experience in building complex and highly scalable web applications, and commercial ecommerce applications.
Dima is a graduate of the National Technical University of Ukraine.
Dima Soroka
Founder & Chief Technology Officer
View Bio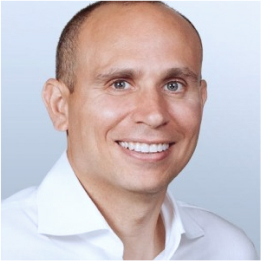 Roy Rubin is the co-founder and former CEO of Magento. Launched in 2008, the open source Magento eCommerce platform has been enthusiastically embraced by developers and 250,000 merchants, transacting ~$26B annually. A technologist at heart, Roy's vision and strategic acumen helped him build a thriving business and ecosystem around the platform. In August, 2011, Magento was acquired by eBay, Inc., where Roy became a vice president. He continued to lead the Magento business until his departure from eBay in May 2014.
Roy Rubin
Advisor
View Bio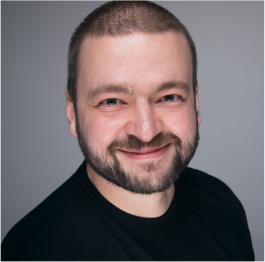 Michael Bessolov
Vice President of Engineering
Michael Bessolov is the VP of Engineering for Oro. With over 15 years of experience leading software development teams and building exceptional web products, he possesses expertise in designing and implementing world-class eCommerce technology solutions.
Prior to Oro, Michael was the Director of Technology at Magento and the Director of Magento Core Technology at eBay.
Michael Bessolov
Vice President of Engineering
View Bio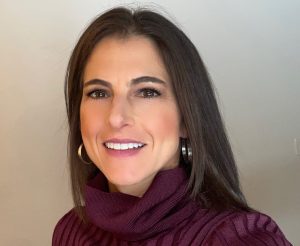 Daphna Andrews
Sr. Director of Digital Transformation
With 20+ years of experience in business transformation projects for Fortune 100 companies, Daphna Andrews is responsible for creating long-term customer and partner relationships and empowering users to maximize the value of Oro products.
Trained at Berkeley, MIT, and Stanford, Daphna is known for her customer-first mindset, global perspective, and detail-oriented approach to enterprise transformation, process optimization, and technology monetization.
Daphna Andrews
Sr. Director of Digital Transformation
View Bio
Why Oro?
Let's get down to business. Oro outshines
the competition in three major ways.
Team of Experts Passionate about Digital
Oro's core team consists of digital pros that built, launched, and maintained multiple highly successful business applications. We are passionate about solving complex business challenges with technology
Openness and Transparency
Open-source is both our strategy and philosophy. We believe that transparency is key to building robust tools and strong relationships. For our customers and partners, it means an open line of communication 24/7.
Power
through Flexibility
All Oro products are designed for connectivity, scalability, and customizability. We know that efficient and futureproof solutions do not work in a silo and that is why flexibility is in the DNA of all our products.