Recognition by Industry Experts

Oro Recognized for B2B Digital Commerce Use Case in the 2022 Gartner Critical Capabilities for Digital Commerce Platforms report.
Download the report

OroCommerce Scores 10 of 12 Medals in Its First Inclusion in the 2022 Paradigm B2B Combine Report.
Download the Report

OroCommerce Rated High by B2B Capabilities in IDC 2020 MarketScape Report for B2B Digital Commerce.
Download the Report
OroCommerce is an Enterprise-grade B2B eCommerce Platform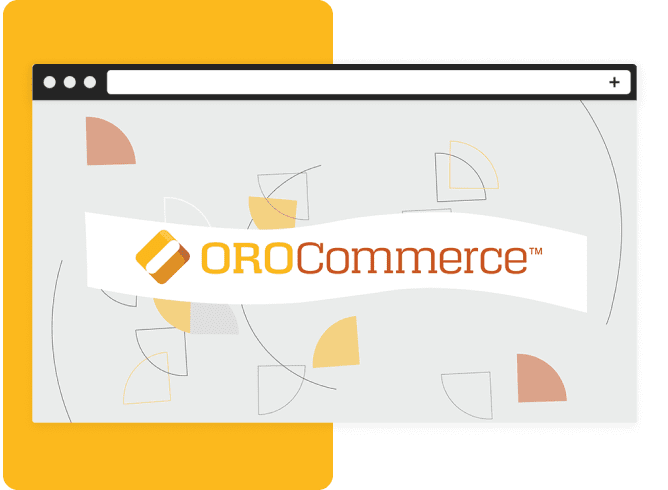 Built with a comprehensive set of features ready for any B2B commerce model.
What Makes OroCommerce Different?
Watch Video
Futureproof Your Business
with a B2B Online Store
Our B2B eCommerce solution provides you with a reliable platform that automates business today and effortlessly scales for the future.
Improve customer experiences by enabling online and mobile ordering, multiple payment options and terms. Improve your operational efficiency by digitizing your product catalogs. Optimize your IT infrastructure with a platform that supports headless commerce, traditional eCommerce, and any deployment model you use. Arm B2B buyers and your Sales, Marketing, IT, Support, and eCommerce teams with the tools that help them work more efficiently.
Capabilities that Set OroCommerce Apart from the Competition
A Word From Our Customers
Oro Partners Help Transform Your Business
Oro Solution Partners are system integrators and full-cycle digital agencies that take OroCommerce and customize it to your exact needs. We maintain very close relationship with our partners to make sure they know our platform well and have expertise and good understanding of B2B commerce.
Browse All Partners
Questions and Answers about OroCommerce
What is OroCommerce?
OroCommerce is a flexible, open-source B2B eCommerce platform built from the ground up for B2B use cases. OroCommerce's strong B2B focus and capabilities were recognized by analysts like IDC, Gartner, and Frost & Sullivan. It is a testament to Oro's focus, dedication, and relationship-first approach to helping B2B businesses succeed. These and other achievements acknowledge our mission to digitize businesses and enable their sales teams to build strong relationships with their customers.
OroCommerce is the best eCommerce platform for B2B that helps distributors, manufacturers, wholesalers, and large retailers perform online transactions between businesses. B2B eCommerce platform software is built to expand online business and conduct trade transactions on a website.
In addition to B2B, OroCommerce can be customized to fit any commerce need (B2C, B2B2B, B2B2C) or industry, including manufacturing, distribution, wholesale, retail, automotive, medical, and more.
What is OroCommerce's pricing?
Our Community Edition is free. The pricing for our Enterprise Edition will depend on your organization's specific requirements. 
OroCommerce Enterprise Edition pricing is transparent with no hidden costs and commissions. It's based on three elements: 
Deployment:

depending on your requirements, we charge a fee for hosting in OroCloud.

Gross Merchandise Value (GMV):

the total value of merchandise sold through your eCommerce site over a given period.

The number of admin users:

adding more than 25 users comes with additional costs.  
Please contact us to learn more.
What is the difference between OroCommerce Community and Enterprise Editions?
OroCommerce free Community edition offers all the essential features small businesses need. On the other hand, Enterprise Edition is ideal for mid to large-size companies. Some of the additional features provided by Enterprise Edition vs. free Community edition include:
Multi-site and multi-org structures for multi-brand and international businesses

Advanced scalability and performance capabilities

Elastic search support

Hosting on OroCloud

24/7/365 support
View the full side-by-side feature comparison on our Editions Comparison page.
What are the advantages of OroCommerce?
Here are the benefits making OroCommerce the best B2B eCommerce platform:
OroCommerce covers 70%-80% of B2B functionality out-of-the-box.

Open source technology

, state-of-the-art infrastructure, and dynamic APIs allow organizations to customize and configure the other 20-30% of OroCommerce functionality.

Transparent pricing means no hidden costs and commissions on API calls, revenues, and transaction

numbers.

A deploy-anywhere approach enables

deployment

in any Cloud environment and on-premises.

Includes a

Built-in CRM

that seamlessly integrates with the eCommerce platform available on-demand at no additional cost. 

A unique and powerful workflow engine that allows organizations to digitize any manual process.

Boasts a

large worldwide ecosystem of solution integrators

and partners that drive innovation.

Oro's founders are leaders in the eCommerce industry. They are the same team that conceived, developed, and grew Magento. They later got together to build an industry-first B2B eCommerce platform.
Why is OroCommerce open-source?
There are several reasons why we chose an open-source strategy for our products: 
We believe that amazing software can't happen in a silo. That's why we chose open source both as our strategy and philosophy. It enables us to maintain an open line of communication with key stakeholders in the B2B commerce ecosystem.

We also discovered that the open-source approach effectively delivers accessible, innovative, secure, and high-quality products.

An ecosystem of customers, partners, and developers that we're building through an open-source strategy makes it possible to adapt our solutions to different verticals, industries, and countries.

With tens of thousands of product installations, we can quickly and effectively screen for bugs, security and improve performance on a scale that proprietary solutions cannot provide.