Automotive eCommerce Software Solutions for the Auto Parts Industry
Modern, out-of-the-box B2B eCommerce for the scalability and needs of the automotive industry
Driven by a growing number of cars on the road and an increase in auto parts spending, the global automotive industry is expecting its revenues to grow to $8,921 billion by 2030. Today's eCommerce B2B solutions serving the automotive industry must offer accurate inventory, fitment data, and an impeccable purchase experience that attracts new customers and keeps existing ones coming back.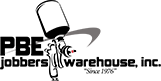 Key Benefits of eCommerce for the Automotive Industry
EXPAND YOUR MARKET SHARE
INCREASE SALES & AOV
AUTOMATE YOUR BUSINESS
FUTURE-PROOF YOUR BUSINESS
OroCommerce Automotive Success Story

TruPar.com leverages OroCommerce to bring a traditionally offline industry online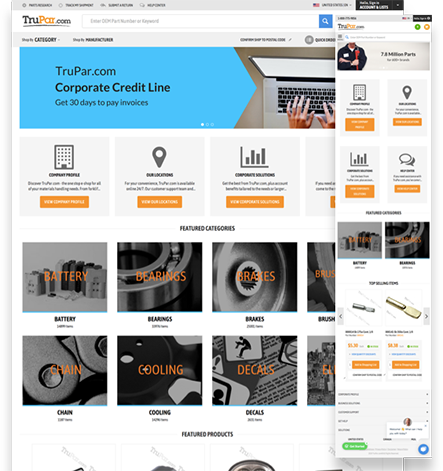 Auto Parts eCommerce Platform Helps Distributor to Reach New Markets
25%

Increase in Online Revenue

+ 8 Million

SKUs in Active Inventory

70%

Increase in Average Order Value
Many car, vehicle, and machinery parts suppliers operate firmly in the offline industry. TruPar.com utilized OroCommerce to build a forklift parts marketplace for any make, brand or type of material handling equipment.
OroCommerce has the most robust feature set for the B2B back-end and offers the best B2C customer experience on the front-end.
Reasons to Choose OroCommerce for Automotive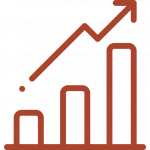 Cost-efficiency with faster time to market
Unlike our competitors, we believe B2B eCommerce means native B2B eCommerce features. Get up and running quickly with a fully functioning auto parts storefront and mobile experience. Transparent pricing and no hidden fees mean no surprises. You get the freedom to build the solution you want at a budget that's comfortable for you.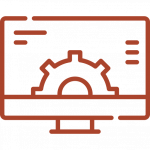 Made for the complexity of automotive
No matter your automotive business model, industry, or vertical, we have you covered. OroCommerce's automotive eCommerce solutions are flexible enough to work with the parameters of your business, partners, and customers.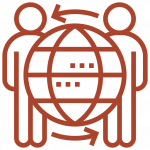 Dependable 600,000+ community
Open-source B2B SaaS software has become a more secure, stable and effective alternative to proprietary software. Oro's fast-growing ecosystem of B2B professionals drives innovation and builds long-term relationships with customers, partners, and developers.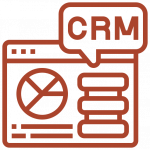 Built-in eCommerce CRM
What doesn't get measured doesn't get improved, and your auto parts eCommerce website is no exception. OroCRM is seamlessly integrated into OroCommerce for a holistic, 360-degree view of your customers.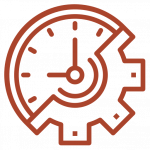 B2B features out-of-the-box
Forget about hard-coded, fragmented or one-size-fits-all solutions for complex B2B use cases. Our key advantage is at the core of the product: the architecture, technology and flexibility to accommodate, grow and scale your business.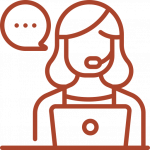 24/7 customer support
If you sell auto parts or cars online, your business can't skip a beat. Our clients count on stellar 24/7 support. We also offer access to resources and community, no matter the size and complexity of your organization.
Reasons to Choose OroCommerce for Automotive
Frequently Asked Questions About B2B eCommerce for Automotive and Auto Parts
Should I sell auto parts online?
According to McKinsey, online engagement with automotive industries is up by an average of 13 points from prior to COVID-19. What's more, 20-30% of aftermarket sales will occur online, at least 10 percentage points higher than today.
Businesses, like consumers, are comfortable buying auto parts online. Garages and mechanics want to build and maintain relationships with trustworthy suppliers. Business customers feel comfortable buying from sellers that assure them with adequate specification data, transparent pricing, and return policies.
How do people buy auto parts in 2021?
The car parts industry is made up of aftermarket parts and accessories, external body parts, mechanical parts, automotive tools, and more. Many parts are unique to a certain car make, model, location, or sometimes even a production date range. While buyers can feel discouraged from buying auto parts online, this is slowly changing.
Consumers, garages, and auto parts distributors no longer go to one place to purchase products. Some go in person; others turn to eBay, Amazon, or specialty sites for hard-to-find items. To compete in this environment, auto parts sellers need visibility into inventory, orders, and customer journeys across channels – all of which can be accomplished with a B2B eCommerce platform.
Do I need an eCommerce platform for my auto parts business?
Automotive digital transformation shows no signs of slowing down. Digital channels allow consumers to research, leave or browse reviews, and partake in automotive communities to make correct purchasing decisions. B2B customers such as parts manufacturers, distributors, and garages can make wholesale purchases, and pass savings and information on to end-consumers.
As mentioned before, car parts can vary widely, so you need a B2B eCommerce platform that can accommodate unlimited product catalogs with product configurations and bundles. A robust eCommerce platform designed for the automotive industry will help automotive businesses meet customers' product researching, ordering, and fulfillment needs.
What are the benefits of B2B eCommerce for auto parts and accessories?
Today's businesses must get on their customers' radar before the competition, and the car industry is no exception. However, the competitive nature of the new, used and aftermarket vehicle parts forces brands to think outside the box.
An eCommerce platform offers car brands greater reach, greater marketing flexibility, and the opportunity to outdo the customer experience. You'll be able to streamline internal processes, boost staff productivity, and lower costs. Most importantly, you'll be able to build your auto parts business on a solid base.
Looking for game-changing eCommerce insights? Explore these resources for auto parts eCommerce:
Build a great B2B eCommerce team to build a great eCommerce business. Follow these recommendations to build a successful team.
Download the Copy
This customizable RFP template helps you simplify the process of evaluating B2B eCommerce solutions.
Download the Copy
An overview of how B2B organizations can make the right technology and organizational moves to succeed in the future.
Download the Copy