An out-of-the-box automotive eCommerce solution for the scalability and B2B needs of the auto parts industry
Driven by a growing number of cars on the road and an increase in auto parts spending, the global automotive industry is expecting its revenues to grow to 8,921 billion by 2030. Today's eCommerce B2B solutions serving the automotive industry must offer accurate inventory, fitment data, and an impeccable purchase experience that attracts new customers and keeps existing ones coming back. Stay ahead of the game and prepare your business for selling online with a modern auto parts eCommerce solution.
Key Benefits of eCommerce for the Automotive Industry
OroCommerce
Automotive Success Story

TruPar.com leverages OroCommerce to bring a traditionally offline industry online
Many car, vehicle, equipment, and machinery parts suppliers operate firmly in the offline industry. TruPar.com turned to digitalization to change this and used OroCommerce to build a forklift parts marketplace for any make, brand or type of material handling equipment.
Read the Success Story
Digitization with Auto Parts eCommerce Helps Distributor to Reach New Markets
Increase in Online Revenue
Increase in Average Order Value
"OroCommerce has the most robust feature set for the B2B back-end and offers the best B2C customer experience on the front-end."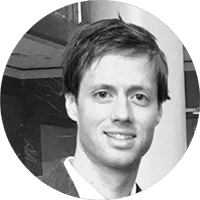 Sean McDonnell
CEO of TruPar.com
Reasons to Choose OroCommerce for Automotive
Frequently Asked Questions About B2B eCommerce for Automotive and Auto Part
Should I sell auto parts online?
According to McKinsey, online engagement with automotive industries is up by an average of 13 points from prior to COVID-19. What's more, 20-30% of aftermarket sales will occur online, at least 10 percentage points higher than today.
Businesses, like consumer shoppers, are comfortable buying auto parts online. Garages and mechanics want to build and maintain relationships with trustworthy suppliers and dealership. Business customers feel comfortable buying from sellers that assure them with adequate specification data, transparent pricing, return policies.
How do people buy auto parts in 2022?
The car parts industry is made up of aftermarket parts and accessories, external body parts, mechanical parts, automotive tools, fitment tools, and more. Many parts are unique to a certain car make, model, location, or sometimes even a production date range. While car buyers can feel discouraged from buying auto parts online, this is slowly changing.
Consumers, garages, and auto parts distributors no longer go to one shop to purchase products. Some go in person to a dealer or retailer; others turn to eBay, Amazon, or specialty sites for hard-to-find items. To compete in this environment, auto parts sellers need visibility into inventory, orders, and customer journeys across channels – all of which can be accomplished with B2B eCommerce software.
Do I need an eCommerce platform for my auto parts business?
Automotive digital transformation shows no signs of slowing down. Digital channels allow consumers to research, leave or browse reviews, and partake in automotive communities to make correct purchasing decisions. B2B customers such as parts manufacturers, distributors, and garages can make wholesale purchases, and pass savings and information on to end-consumers.
As mentioned before, car parts can vary widely, so you need a B2B eCommerce website that can accommodate unlimited product catalogs with product configurations and bundles. A robust eCommerce software designed for the automotive industry will help automotive businesses meet customers' product researching, ordering, and fulfillment needs.
Another consideration is whether you need a proprietary or open-source solution. In many cases, an open-source solution provider is preferable because open-source software tend to be more secure, cost-efficient, and flexible when it comes to integration, compared to proprietary one.
What are the benefits of B2B eCommerce for auto parts and accessories?
Today's businesses must get on their customers' radar before the competition, and the car industry is no exception. However, the competitive nature of the new, used and aftermarket vehicle parts forces brands to think outside the box.
ECommerceoffers car brands greater reach, greater marketing flexibility, and the opportunity to outdo the customer experience. You'll be able to streamline internal processes, boost staff productivity, and lower costs. Most importantly, you'll be able to build your auto parts business on a solid base.
Looking for game-changing eCommerce insights?
Explore these resources for B2B eCommerce for distributors:
Ultimate guide to eCommerce replatforming
This guide covers all the stages of the ecommerce replatforming process: starting from identifying replatforming is necessary to the actual plan of action for your migration and post-migration stages.
Download the Copy
How to get offline customers to purchase online
This guide shares best practices on how to convert offline B2B buyers into online customers by overcoming resistance and effectively communicating them the benefits of B2B online portals.
Download the Copy
Workflow automation engine and its impact on B2B eCommerce digital transformation
In this whitepaper, you'll learn about eCommerce process automation, how they benefit your business, and why flexible workflows are essential for B2B digital transformation.
Download the Copy