2022 B2B BUYER REPORT
Understanding & Adapting to Modern B2B Buyer Expectations
B2B eCommerce is growing year after year, and B2B buyer expectations are a driving force behind that growth. These days, digital buyers demand nothing but excellence and are quick to look elsewhere when their needs are not met.
IN COLLABORATION WITH

Fill in the form to download the report for free:
Download Now
Why download this report?
Buyers are spending more online than at any point in history, and eCommerce drives a significant percentage of revenue for the average B2B company. At the same time, many B2B organizations still believe that eCommerce is an optional alternative to face-to-face meetings. They believe simple digital experiences can suffice, or eCommerce is only for repeat or low-value purchases.
To get to the truth, we asked a few questions to 100 senior-level business buyers and procurement professionals involved in buying decisions in their companies. We discovered that not all buyers believe their expectations are met.
Digital channels are the future.

81% expect

purchases to be digital in the next 12 months. 

Buyers are not delighted.

74% believe

their purchase process is either adequate, unimpressive, or unsatisfactory.

In-person selling is losing importance.

64% prefer

digital B2B channels over traditional methods.

There's room to improve.

30% claim

more than half of buying experiences require significant manual work.

Nearly

40% say

a lack of customization, localization, or personalization are the biggest stumbling blocks.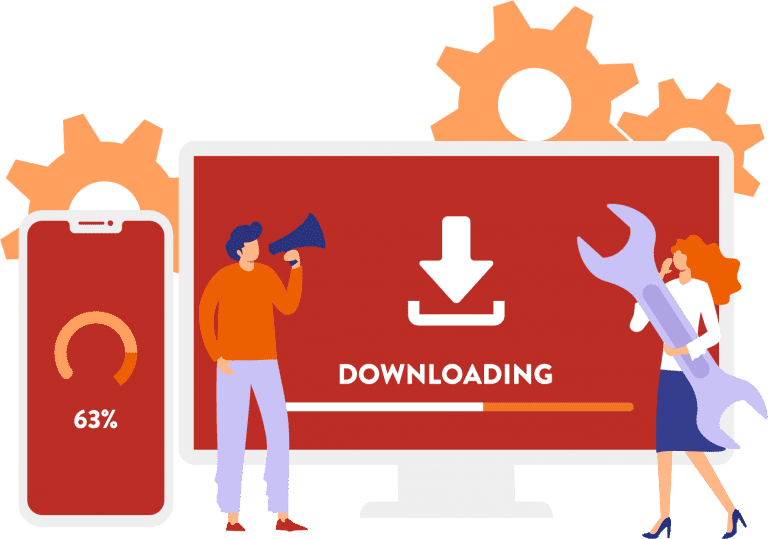 Who should read this report?
C-Suite and Leadership Teams

Sales, eCommerce, and Marketing Directors

Customer Success and Service Managers

Customer-Facing Staff
What's included?
To understand what B2B buyers are looking for, it helps to be on the same page with them. This 2022 B2B Buyer expectations report offers you extensive, exclusive insights from leaders and decision-makers at organizations spanning a variety of verticals.
How happy are B2B buyers with their purchasing experiences?
The B2B eCommerce world has transformed since 2020 and only accelerated since then. Business buyers expect the same fast and personalized purchasing experience they've gotten used to during the last few years. Discover what B2B buyers look for during their transactions and interactions with suppliers.
What is the role of digital and mobile in the buying process?
As buyers look for more convenient, personalized, and innovative purchase experiences, they'll turn to eProcurement systems to connect them with suppliers. Find out what purchasing channels buyers prefer and how eProcurement tools fit in the picture.
Are eCommerce and eProcuremnet systems keeping up?
Digital tools play an important role in facilitating B2B purchases. Not all systems are created equal, and not all respondents believe they offer the same benefits. Learn what B2B buyers want to see from technology and vendors to cut costs and bring value to their organizations.
How can suppliers improve the B2B buying experience?
While B2B buyers face numerous purchasing challenges, the good news is that suppliers hold the key to improving these experiences. Towards the end, we'll include elements to focus on to resolve these challenges and include a checklist of suggestions to meet buyer expectations.