B2B eCommerce for Distributors
The emergence and popularity of online purchasing has given B2B distributors favorable conditions to tap into a growing pool of online B2B buyers. Google reports that nearly half of all B2B researchers are millennials and today's modern buyers expect to view and easily make purchases – not only during working hours, but at any time and from any location.
As a leading B2B eCommerce solution for distributors, OroCommerce supports both on-premise and SaaS deployments and the platform enables strong, personalized online experiences for your B2B buyers. Whether you want to reach new markets, win new customers, or automate manual operations for efficiency, OroCommerce offers the most flexible B2B eCommerce platform for distributors to boost sales and foster company growth.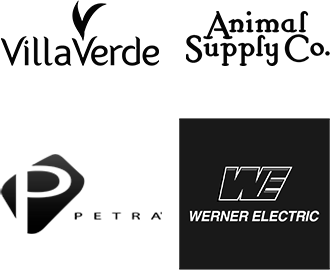 Key Benefits of B2B eCommerce for Distributors
INCREASE SALES
IMPROVE CUSTOMER EXPERIENCE
AUTOMATE YOUR BUSINESS
LEVERAGE MOBILE
IMPROVE YOUR CRM
OroCommerce Distributors Success Story

Animal Supply Company grows nationwide B2B eCommerce operations with OroCommerce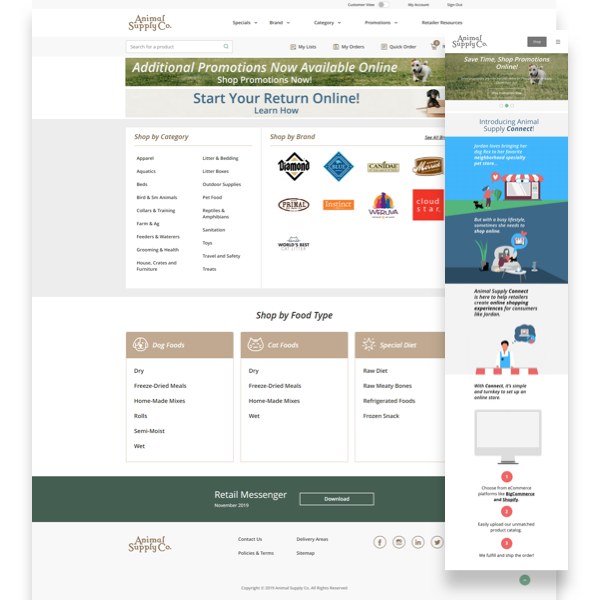 +400,000

in B2B Online Orders

5 Month

Implementation

+10,000

Price Lists
Animal Supply Company, the national leader in pet food and supplies distribution, consolidated catalogs from multiple sources into a single platform. With OroCommerce, they simplified complex pricing structures on thousands of products to create a personalized shopping experience for retailers.
We chose OroCommerce because it gave us the flexibility and functionality to implement our digital strategy exactly how we wanted it.
Why choose OroCommerce's B2B eCommerce for Distributors?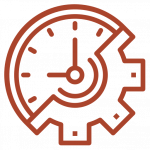 Faster time to market, for less
Start selling with a fully functioning storefront that works on all devices, without going over your budget. We're completely clear about our prices, so there are fewer surprises along the way.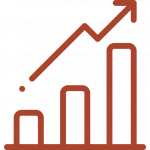 Grows with your business
No matter the nature of your business, OroCommerce streamlines your purchase process, increases customer satisfaction and reduces your overall costs.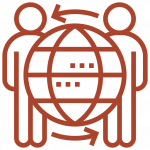 Backed by a rock-solid ecosystem
Businesses around the world choose open-source software for their robustness and innovative prowess behind their communities. Oro brings decades of software development experience, relationships with customers and partners, and a thriving community.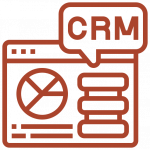 Native CRM integration
OroCommece comes built-in with OroCRM. A leading CRM system, it gives sales and marketing teams a 360° view of prospects and customers.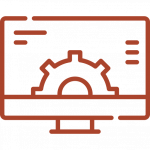 Created for B2B from the ground up
Every single B2B feature distributors require already comes with OroCommerce natively. Spend your time and energy on growing and scaling your business instead of dealing with unreliable add-ons and customizations.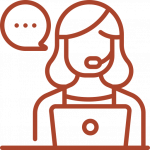 Support at all times
Enterprise clients get full 24/7 support, while other OroCommerce customers can rely on the resource library and a powerful community to get any question answered.
Why choose OroCommerce's B2B eCommerce for Distributors?
Looking for game-changing eCommerce insights? Explore these resources for B2B eCommerce for distributors: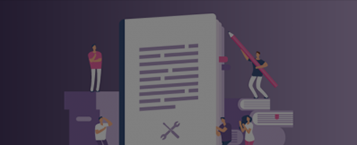 This guide covers all the stages of the ecommerce replatforming process: starting from identifying replatforming is necessary to the actual plan of action for your migration and post-migration stages.
Download the Copy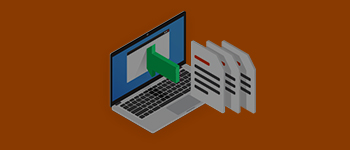 This guide shares best practices on how to convert offline B2B buyers into online customers by overcoming resistance and effectively communicating them the benefits of B2B online portals.
Download the Copy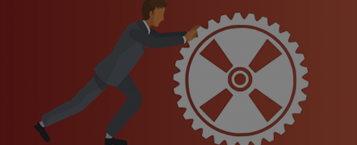 In this whitepaper, you'll learn about automated workflows, how they benefit your business, and why flexible workflows are essential for B2B digital transformation.
Download the Copy