B2B eCommerce Software for the Chemical Industry
Digital commerce platforms digitize the complex process of selling chemical products and services across multiple industries, markets, and geographic locations.
Try a free demo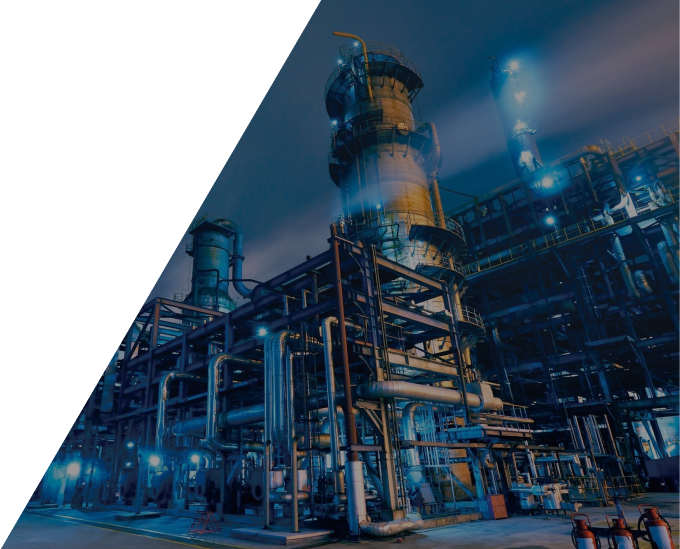 try a free demo
Chemical products are essential to virtually every manufacturing industry, from industrial products to consumer goods.
Growth in durable goods and consumables will continue to fuel growth in the chemical and food additives industry through 2022 and beyond. Companies focused on chemical manufacturing, and distribution are realizing that investments in B2B eCommerce platforms can produce significant cost savings, increase sales productivity, improve the customer experience, and speed innovation.
Key Benefits of a B2B eCommerce Platform for the Chemicals Industry
OroCommerce
Chemical Distributor Success Story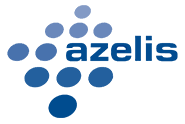 Azelis launched a robust B2B self-service portal to enable its customers to find high-quality technical data, request samples, order, and reorder from a single platform.
Read the Success Story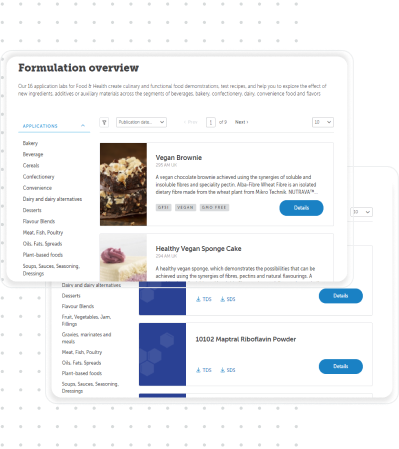 Reinventing Customer Experience with OroCommerce
Azelis is a leader in sustainability, digitization, and innovation in the chemical and food additives industry. Their digital transformation strategy included being the first to offer customers a completely on-line buying experience in a traditionally off-line industry. They selected OroCommerce as their B2B eCommerce platform to expedite the sales cycle, improve back-office efficiency, and improve the customer experience.
"Azelis is striving to be the digital benchmark in the specialty chemical and food ingredients industry, leveraging innovative digital solutions to better serve our customers and suppliers. We partnered with Oro and Smile to implement OroCommerce as the foundation of our customer experience portal, due to the flexibility of the platform to meet our industry requirements, the robust feature set and ability to integrate easily to our existing environment"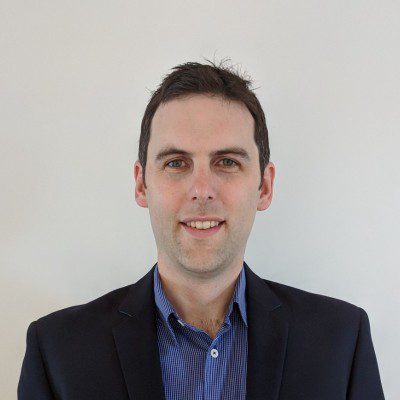 Matt Nancekivell
Digital Solutions Director at Azelis
Why Choose OroCommerce for Your Chemical Business
Frequently Asked Questions About B2B eCommerce In the Chemical Industry
What is the impact of eCommerce on the chemical industry?
Technology is changing the sales process in the chemical industry. Social distancing pushes B2B interactions online, but it's also opening B2B brands to new markets. Rapid developments in analytics, 5G, and IoT tools can be used by chemical companies to digitize business processes and introduce digital sales channels.
The right eCommerce experience allows companies to conduct transactions online, wherever they are. Better access to customer data helps with personalization, optimizing sales processes, and diversifying revenue streams. Analytics about purchases and markets also helps improve the customer experience and unlock more opportunities and therefore more value.
Why is the chemical industry slow to move online?
The chemical industry is diverse, but most industry managers agree that some trends are accelerating faster than others. Sustainability, the focus on health and safety, and innovation through digitalization are prime concerns for chemical executives today.
At the same time, chemical brands fear eCommerce will not support their products, customer relationships, and selling processes. Other challenges include finding qualified staff, IT know-how, technical infrastructure, and rally teams behind their digital transformation initiatives.
How can eCommerce help chemical companies?
The pandemic forced many chemical distributors to rethink their go-to-market strategies. A flexible eCommerce platform can streamline supply chains, optimize inventory management, pivot to a different market, support additional capabilities, or scale quickly to meet demand.
Secondly, as competition increases, businesses must improve decision-making, introduce better products, and enhance the customer experience. B2B eCommerce platforms gather the data necessary to inform better decisions, assess product success, and determine customer satisfaction. Automation streamlines back-office processes for improved efficiency.
Customers demand greater transparency and frictionless purchase journeys. An eCommerce software for the chemical industry can realize these experiences with personalized prices, products, and ordering processes. It enables intuitive self-service on desktop and mobile devices, and integration with business systems.
What makes OroCommerce a great B2B eCommerce platform?
A B2B eCommerce platform like OroCommerce provides at least 80% of the functionality that chemical manufacturers and distributors need right out of the box. You get to market faster to get your products in front of more customers.
OroCommerce automates customer onboarding, negotiation, order processing, invoicing, and fulfillment. The flexible workflow engine conforms to the way you do business. An API-first approach means that your eCommerce solution integrates with CRM, ERP, PIM, WHM, and other solutions you currently use.
With SEO-friendly and intuitive storefronts that work on desktop and mobile, businesses can build a destination around their brand. They can better reach their online audience, offering them personal browsing, ordering, order tracking, and after-sales experiences.
What makes OroCommerce a great B2B eCommerce platform?
Hospitals, institutions, and businesses in the medical industry face increased malware attacks targeting medical supply chains and IT departments. As the number of healthcare breaches and cyberattacks on PHI increases, B2B eCommerce security concerns should be top of mind for B2Bs in the healthcare industry.
Everyone from medical equipment sellers to B2B medical supplies marketplace operators must follow security best practices. This includes password hygiene, encryption, segregation of duties, multi-layered access management, backup and recovery. They must also keep on top of security patches, offer employee training, and stay updated on the latest threats.
Why does OroCommerce have an open-source philosophy?
An open-source strategy offers the innovation, security, scalability, and most importantly, the required flexibility for any chemical company.
With open-source code, OroCommerce leverages a strong community of knowledgable experts, technology vendors, service providers, independent developers, and customers that improve the platform every day. It allows the platform to launch quickly and accommodate complex and diverging B2B marketing, selling, and customer experience needs.With this approach, Oro controls product development, quality, and compliance. It generates a product roadmap with the help of a community of solution integrators and partners that represent various B2B practice areas. So far, this business model has been proven useful by companies like WordPress, MySQL, Aquia, and others.
Not sure where to start?
Use these resources to help boost chemical products sales with eCommerce
Free RFP Template to evaluate eCommerce Solutions
If you know the chemical business but are new to the eCommerce software business, picking the right solution can be intimidating. Download this free RFP template, customize it to your needs, and use it to guide your selection process.
Download the Copy
How to get offline customers to purchase online
This guide shares best practices on how to convert offline B2B buyers into online customers by overcoming resistance and effectively communicating them the benefits of B2B online portals.
Download the Copy
Build a winning
B2B team from scratch
Your B2B eCommerce success starts with a great team. We created a list of recommendations you can implement now to offer the best environment for the people behind your business.
Download the Copy