This post has been contributed by Oro's solution partner, Americaneagle.com.
There is a variety of trending buzzwords introduced or amplified each year. We'd like to share the following ten concepts that have growing prominence in today's web tech conversations. Understanding these buzzwords may help you determine whether or not they have a relevant place in your work. 
There is a variety of trending buzzwords introduced or amplified each year. We'd like to share the following ten concepts that have growing prominence in today's web tech conversations. Understanding these buzzwords may help you determine whether or not they have a relevant place in your work. 
1. Headless
Headless digital solutions separate the front-end of content, or eCommerce, application from the back-end. Data and content pieces are stored in the back-end. Front-end experiences, whether a website, app, portal, kiosk, or another interface, are set up to draw data and content from the back-end source or even a variety of back-end sources. Within headless solutions, front-end editing can be faster and more agile. Any back-end edits provide one source of truth for content and data to be represented within a variety of front-end solutions. Headless supports an efficient future expansion of front-end digital experiences as well across a variety of viewing formats.
2. Composable
The compute, storage and networking resources within a composable infrastructure are managed by software through a web-based interface. Assets, or building blocks, are accessed from a variety of sources (CRMs, websites, databases, etc.) then selected and assembled into one digital display for the unique user. Prebuilt widgets within content management systems are a good example of this. A widget-filled, compiled presentation is a composable solution. 
3. CDPs
Packaged software called customer data platforms (CDPs) create a comprehensive customer 
Database that can be accessed by other systems to record, analyze, track, and manage customer interactions. Within CRMs, ERPs, OMSs, and other data warehouses, a business's customer data grows and is, too often, disconnected. CDPs solve that problem. By aggregating to unified customer profiles, CDPs help minimize duplication while advancing data accuracy and breadth. CDPs support customer journeys that are smarter when it comes to context-rich segmentation and automation. Campaigns across many channels can pull data from CDPs to provide improved customer journeys, from an individual's first impression to a long-term, brand-loyal relationship. 
4. Security Hygiene
Security hygiene (or cybersecurity hygiene) refers to the practices that maintain the basic health and security of both hardware and software. Certainly, we are aware of escalating security threats within our world that has grown reliant on digital connectedness. Everything that organizations and businesses do to minimize the risk of a security breach is included within security hygiene. Ways to minimize risk are numerous. Antimalware and firewall updates are among the most prominent, as are strong password policies, security best practices training, VPN requirements, multifactor authentication, and encryption. B2B eCommerce-related PCI DSS compliance audits can be an effective way in which businesses regularly review their security hygiene.
5. Data Science
Data science is present in the extraction of insights from data by the use of scientific methods, processes, and algorithms. Data science prepares data for analysis, then models and interprets it to create actionable plans. The volume of data available to us is exponentially greater than ever before. You have seen or benefitted from prominent examples of data science in action. Data science optimizes logistics, detects fraud, and even provides healthcare recommendations. Data science is empowering the next buzzword on our list as well, artificial intelligence.
6. Artificial Intelligence (AI)
AI is human intelligence simulation within the processes of machines, especially computer systems. There are many AI frameworks continuing to emerge in an effort to deliver better customer experiences. The use of AI in eCommerce continues to evolve as applications and platforms are building it into digital experiences with data relationships and smart promotion to market segments. Chatbots are building AI efficiencies into customer engagement with answers to frequently asked questions and providing the information most relevant to each individual.
7. Multi-Cloud Infrastructure
Multi-cloud infrastructure has proponents as well as skeptics. Proponents see multi-cloud infrastructure allowing organizations to maintain a hybrid cloud environment that promises a combination of security and cost savings at the same time. The multi-cloud strategy puts the most security-focused workloads in the private cloud while running select data and apps in cost-effective public cloud networks. A multi-cloud infrastructure can improve reliability, redundancy, and scalability. Multi-cloud infrastructure is also a way to eliminate single-vendor lock-in and advance the agility of digital solutions. Skeptics of multi-cloud infrastructure point to a diminished opportunity for capacity-level cost savings when distributing business data load across a variety of vendors. Also, with multiple cloud storage solutions, complexities relating to security and data management multiply as well.
8. Mobile-First
A mobile-first approach to the design and development of an online experience prioritizes mobile interaction ahead of desktop or any other device. Website visitors via mobile devices now make up the majority of internet traffic. Actually, 2021 became the very first year that mobile traffic to websites eclipsed desktop traffic. There is no indication that the top spot will ever belong to the desktop again. Understanding that, smart digital solutions are prioritizing mobile devices. Additionally, search engines are rewarding mobile-focused websites, those performing best on mobile devices, with higher positions within results pages.
9. Human-Computer Interaction (HCI)
Human-computer interaction is the way in which computer technology influences the work and activities of humans. HCI is intended to successfully produce the content or function that is expected by the human operator on a device. Successful HCI can be aided by computer science, cognitive science, or human factors of engineering. The very first QWERTY keyboards were an HCI advancement. Today's smartwatches and virtual reality goggles are contemporary examples of the ways humans and computers interact. HCI continues to progress and evolve. An added dimension, literally, is being promised in the emerging metaverse. Gamers have often been thought-leaders when it comes to HCI and the quickest audience to adopt new solutions and opportunities. 
10. User-Centered Design (UCD)
The User-centered design process is iterative and prioritizes the end-users and their needs within each phase of the design process. The first steps in user-centered design typically include persona development and user interviews. A clear understanding of the needs, desires, and goals of an intended audience, or audiences, is essential to success. Why would users choose to visit your website? Thoughtful UCD consistently tests and validates the efficiency of those solutions from the perspective of the site user. People are savvy with web searches. If they arrive at your site and find that it has not been effectively designed with them in mind, they will quickly bounce and Google their way to a website with better UCD.
Conclusion
The ten buzzwords which we unpacked here represent some prominent concepts that you will continue to hear in the years to come. Digital transformation continues to gain speed as computers and devices are becoming more consistent companions in everyone's daily activities. Stay curious, stay informed, and take note of the next buzzwords you hear. They just might end up representing monumental concepts for you and your business.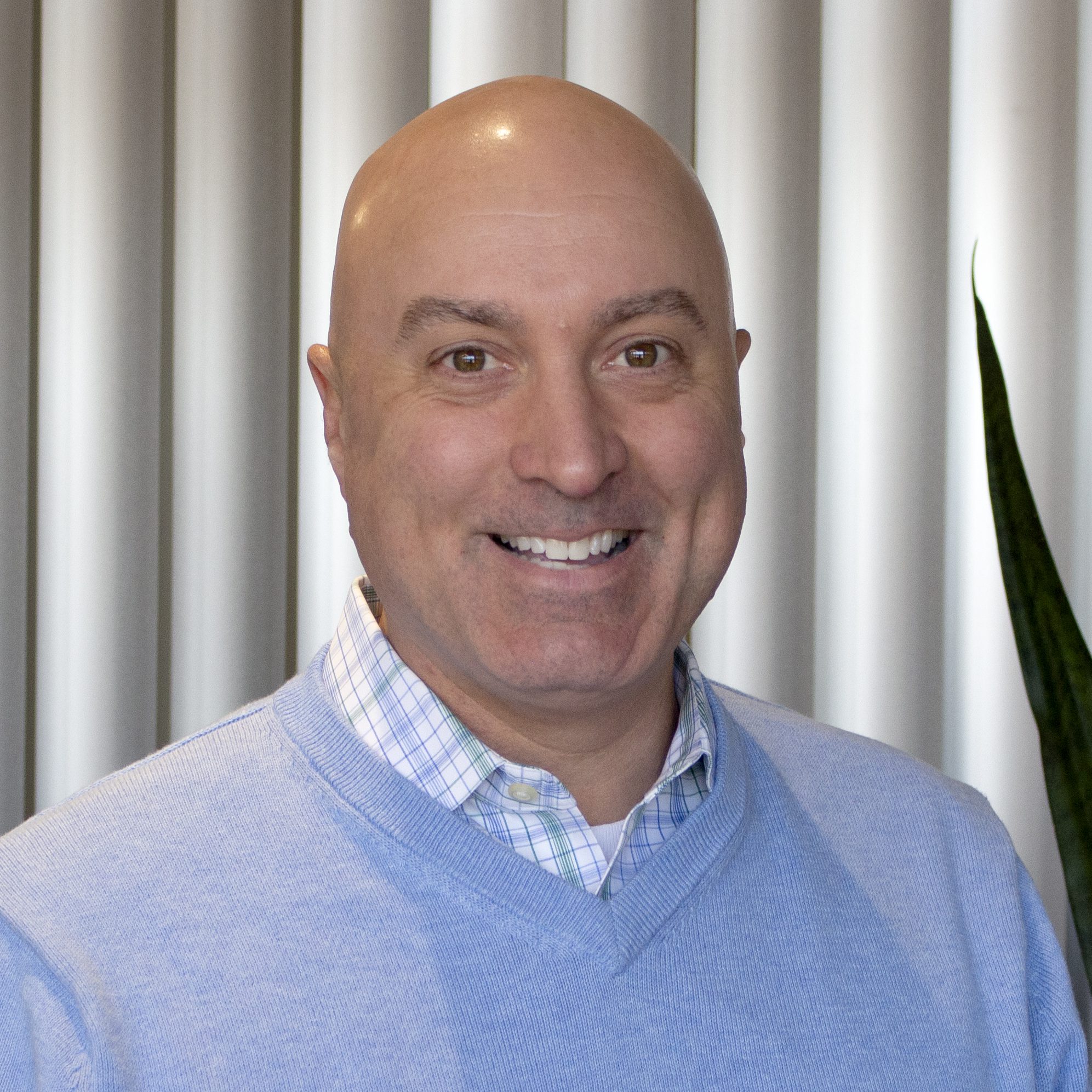 Rex Paisley is a Senior Marketing Specialist with Americaneagle.com. He is a career creative professional who has authored print and digital media across a wide range of industries. A competitive spirit, he enjoys unpacking the success factors behind the many wins with clients. He and his wife have two sport-loving teenage sons. Their family time is shared, mostly, at basketball gymnasiums and baseball fields.