Dropshipping is a low-maintenance business model that allows entrepreneurs to run an online store without having to manage inventory. Here, the supplier directly delivers the products to the customers every time they place an order. Due to low capital investment, this business model is turning out to be the most preferred one among entrepreneurs in recent times.
No wonder, the global dropshipping market size is expected to reach $557.9 billion registering a CAGR of 28.8% by 2025. The customers' rising inclination towards online shopping platforms is responsible for such tremendous growth in this sector of the eCommerce industry.
However, to be successful at dropshipping, entrepreneurs need to follow the right business plan and tactics. In this post, you will learn the top ten dropshipping tips that will help you succeed at starting and scaling your online dropshipping store.
1. Select a Profitable Dropshipping Niche
To build a successful dropshipping business, it is vital to focus on one niche. A niche helps you build and attract the right customers, engage them with the best content, sales, and marketing efforts, and ultimately offer better products that fit the ideal customers' needs.
However, choosing a dropshipping niche can be challenging. This quick guide will help you find the right niche for your dropshipping business.
Measure the demand for the products in the target market. Leverage tools, such as Google Trends, Google Keyword Planner, Facebook Audience Insights, and more to understand the search volume of the products you wish to sell.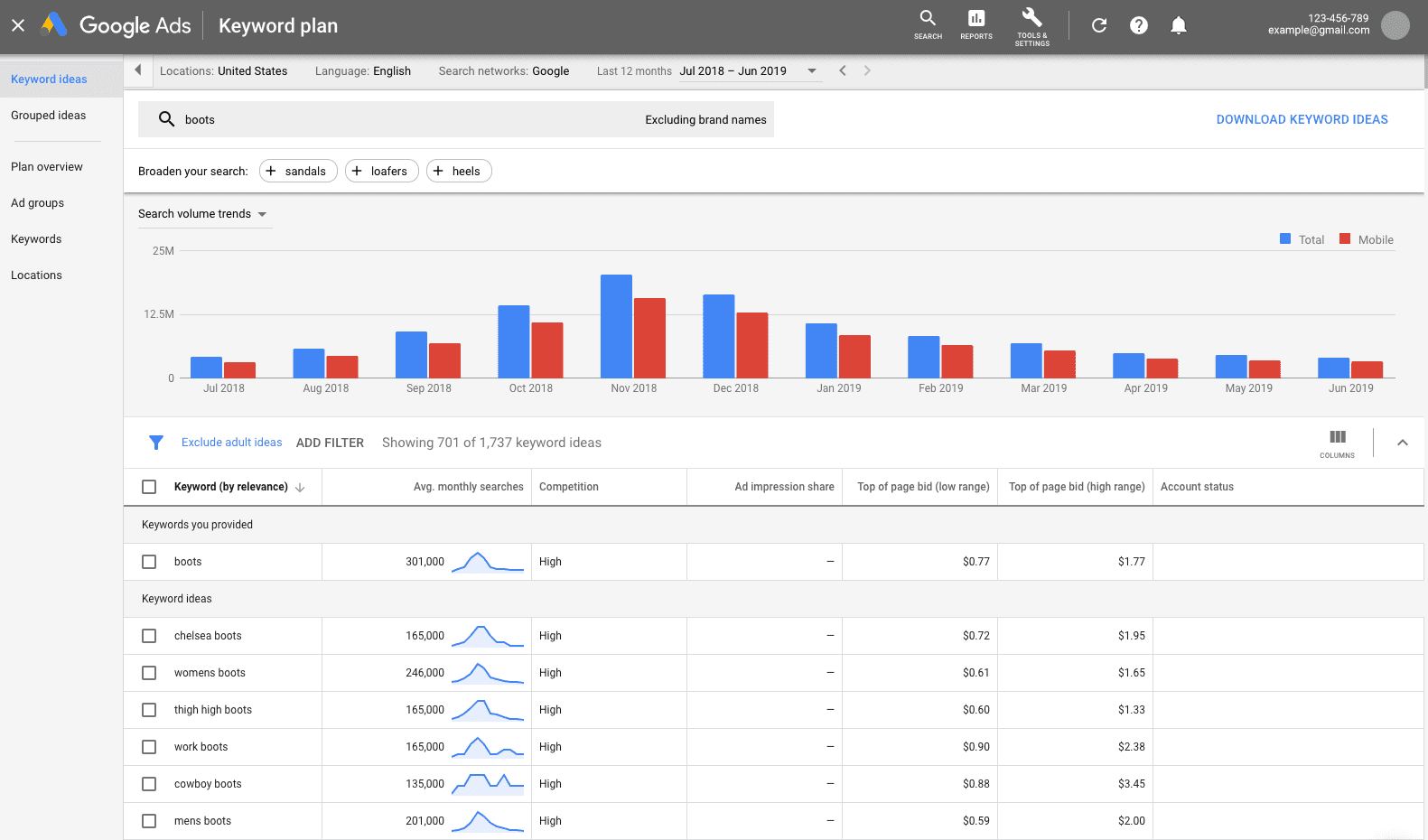 Research the competition in your niche and monitor their performance. Find out what's working for the. How are they able to meet customer expectations? 

Find out if the products you wish to sell are available in offline stores. If there aren't any, there are excellent chances that your dropshipping business might be a huge success.

Choose suppliers offering standard-quality products and shorter shipping durations. Connect with these suppliers to understand the pricing structure for the products and compare it with the wholesale pricing to understand the profit margin.
2. Find the Right Supplier for Your Business
Suppliers play a crucial role in the success of your dropshipping business. Being the people responsible for fulfilling the orders on your behalf, these suppliers contribute to building your brand reputation in the eyes of your customers. For example, delayed deliveries or inferior quality products will put your business in a bad light and might strain your relationships with the customers.
To ensure your business's credibility and reputation, you must always partner with reliable suppliers who follow strict quality standards and shipping timelines and prioritize customer satisfaction. Your suppliers, being the key business partners, should be chosen after thorough research and careful examination. 
Here are a few tips to help you find the best dropshipping suppliers for your business.
Conduct extensive internet research to learn about the top dropshipping suppliers in your industry. For instance, if you wish to sell print-on-demand jewelry in your online store, research good quality

print-on-demand jewelry suppliers

with domestic warehouses.

Refer to supplier sites, such as AliExpress, LightInTheBox, and more and supplier directories that lists various dropshipping suppliers based on their locations, products they sell, pricing structure, and more.

Attend trade shows and conferences, both online and offline to learn about the wholesalers or manufacturers. This will provide you an opportunity to learn more about their offerings, shipping processes, return policies, payment structures, and more.
3. Order and Analyze Product Samples
As dropshipping frees you from the hassles of managing an inventory, you do not have the flexibility to conduct quality checks on the products you sell. The products could be of inferior quality. Hence, ordering samples of the products you wish to sell is the best way to tackle this problem.
Sample products act as quality inspectors in your dropshipping business. You will get a clear picture of what your products look like and gauge their quality. By trying out the product yourself, you will be able to learn how the customers will feel about them and make changes to improve the same before it hurts your brand reputation.
Further, you will be able to take high-quality pictures of the products for your dropshipping website and write compelling product descriptions. By putting yourself in the shoes of your customers, you can gain an authentic experience of what it is like to shop from your store.
4. Use an Excellent Hosting Platform for Your Dropshipping Store
The website is one of the most important aspects of your dropshipping business. It must be visually appealing and customer-friendly. 
Many eCommerce platforms help dropshipping business owners create their online stores without any hurdles. Some examples include Shopify, WooCommerce, BigCommerce, and OpenCart. These platforms offer built-in website design templates along with secured payment gateways which create seamless buying experiences for your customers. 
Here are a few things you must look out for in an eCommerce platform.
Direct integration with supplier's product tool. This will save you from the hassles of updating the product details on your website manually.

Integration with

CRM

, ERP systems, and accounting software. This will ensure a seamless flow of data among various software applications. For example, direct integration with CRM software will help you manage your customer information from a centralized location.

The platform must be scalable to adapt to changing business needs. For example, you must be able to add more products to your dropshipping store without having any downtime. As most eCommerce platforms work on a flexible subscription model, you can choose a plan that suits your requirements.
5. Stop Underpricing Your Products
Profit margin is an essential factor when running a dropshipping business. Selling products at low prices just because your competitors are doing so is a foolish business mistake you need to avoid. The pricing of your products must be thoughtfully set by considering the cost of the product, marketing budget, staff salaries, and other business expenses. 
Remember, product pricing is not the only factor that will lure customers to your dropshipping store. Customers do not mind paying extra for quality products and associated services. 
Offer quality products to customers. The quality of the product must speak for its pricing.

Enhance the shopping experience by offering personalized packaging, quick product deliveries, hassle-free returns and refund process, and more.

Provide excellent customer support and service and resolve the customers' queries on time.

Focus on increasing your average order value with the help of various

marketing strategies

(Discussed at length in the later section) to make higher profits from every order.

Offer discounts to customers who have placed bulk orders with you. You can also create product bundles and sell them at lower prices.
6. Keep an Eye on Your Competitors
Monitor your competitors to understand their selling and promotional strategy. Monitor their social media pages, blog posts, and website to learn more about their marketing campaigns. Keep an eye out for the products they are advertising and how the customers and prospects are reacting to those products. Leverage these insights to plan your strategies and make efforts to drive excellent customer engagement. 
7. Invest in Automation
Streamline your dropshipping business processes and workflows with automation and save time to focus on other important activities, such as sales, marketing, and business development. Leverage technology to perform a series of tasks without manual intervention and improve the efficiency of your processes.
Here are a few ways you can introduce automation to your dropshipping business.
Rely on an automated tool to capture all product details from the supplier's website and create product pages on your store. Save time and reduce errors caused due to the manual copying of the product data.

Install automated tools to route the orders you receive to the dropshipping supplier with the help of real-time notification. This tool can help in speeding up the order processing and fulfillment process.

Leverage automation to check inventory levels on a timely basis. In this case, if a product is running low on stock, you can make changes to your online store accordingly.

Share details of the shipped orders to the customers automatically by enabling automated order tracking.

Send out automated emails to the customers asking them to leave a review for the products they have purchased from you.
8. Create a Powerful Marketing Plan
Considering the cutthroat competition among dropshipping businesses, it is vital to market your online store extensively to make the customers aware of your products. A solid marketing plan will help you reach out to the desired customers, engage them with your products, and influence them to place their orders.
Here are some tactics you can leverage to strengthen your marketing strategy.
Research for your niche keywords and optimize your content, such as product descriptions, homepage copy, blog posts, and more for search engines.

Search engine optimization

will help you in driving relevant organic traffic to your website. 

Promote your products on other websites by writing guest posts on their blogs thereby reaching out to their audience and influencing them into purchasing your products.
Be active on your business's social media pages and post attractive product images and videos to capture the attention of your customers. Respond to every comment you receive on your post and every message to keep your existing and prospective customers engaged with your brand.

You can count on social media management tools like Buffer to manage your social media pages. Plan your social media content and schedule it for publishing and engage with your audience with the help of this all-in-one tool.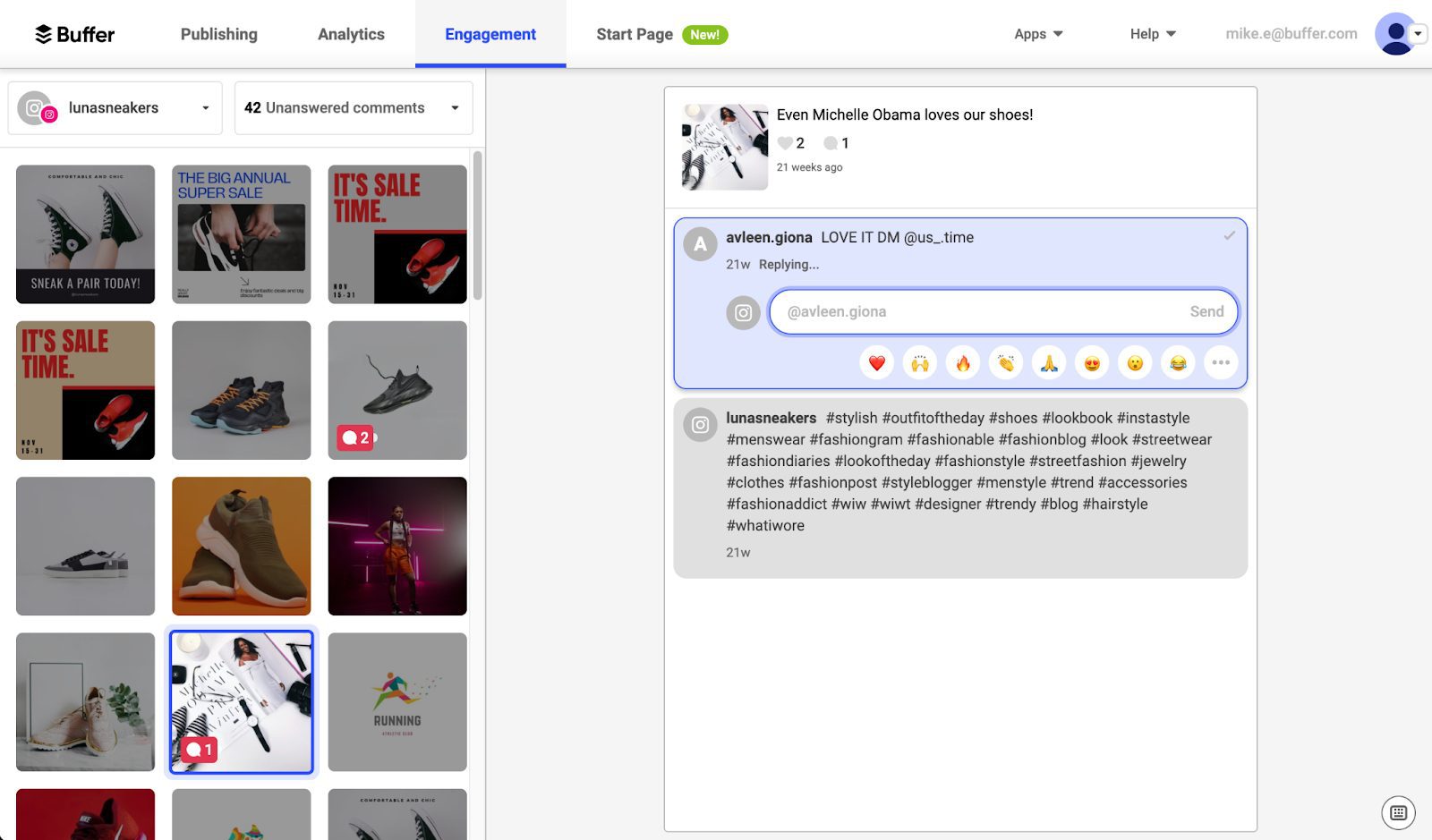 Leverage

email marketing

and SMS marketing campaigns to send promotional offers, discount coupons, and more to customers. Keep these offers active for a certain time to urge the customers to make their purchases right away. 

Invest in paid advertisements on social media, search engines, and more if you have the budget for the same.
9. Provide Multiple Payment Options
Did you know that optimizing the checkout process can increase conversions by 35.62%? One of the effective ways to optimize the checkout process is by offering multiple payment options. Provide your customers with multiple ways to pay for their orders and make the checkout process a hassle-free experience for them. 
Besides a seamless checkout, offering multiple payment options on your website helps you to reduce cart abandonment, increase your conversion rate, enhance customer satisfaction, and boost brand credibility. Having familiar payment options for the checkout process instills a sense of trust and security among the customers as well.
Here are some of the preferred payment options you should consider.
Credit cards

Debit cards

eWallets

Pay on delivery

Bank transfer
10. Offer Exceptional Customer Service
Many businesses are selling the same products as your dropshipping store. Offering great customer service is one of the best ways to stand out amidst the competition. Although customer service does not directly impact dropshipping revenue, it does play a role in ensuring sales and customer retention. 
Great customer service will ensure customer loyalty toward your business. You will start gaining excellent reviews from these happy customers thereby boosting your business reputation. It will also help you attract more customers and skyrocket your sales.
Keeping your customers happy is not a tedious process. Here are a few tips that will certainly help. 
Invest in customer relationship management software like

OroCRM

to manage your customer data, such as customer contact information, order history, transaction details, and more in one place. Understand the customers' journey with your business to offer them personalized services.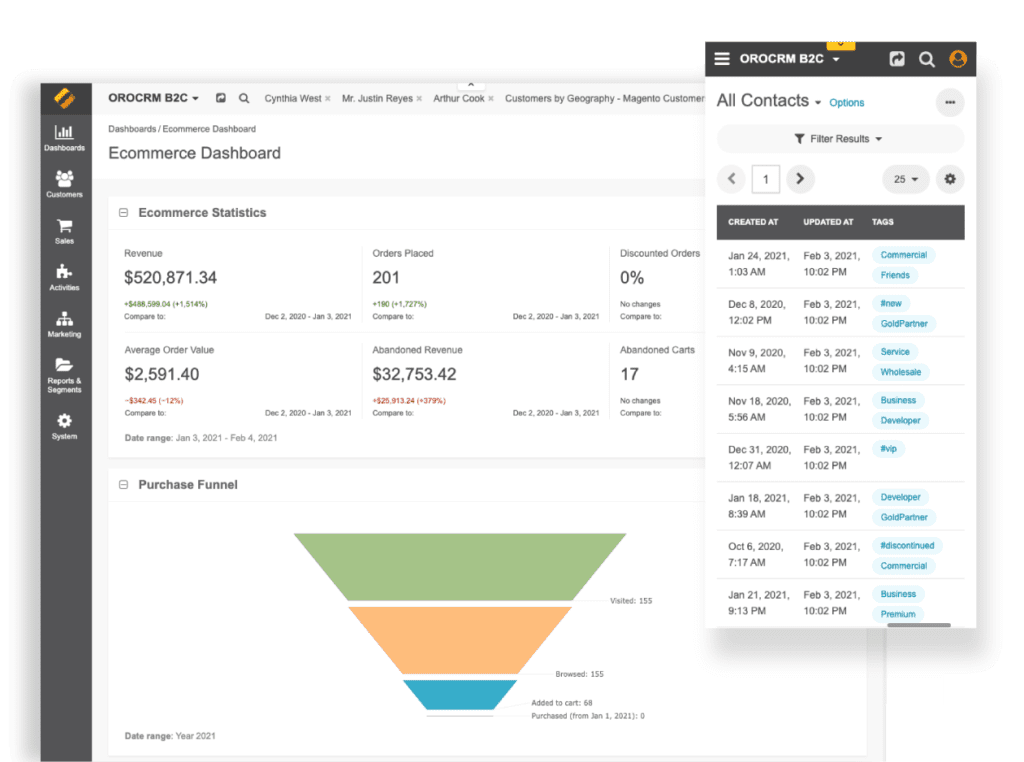 Leverage multiple mediums, such as email, SMS, live chat, phone calls, and more to allow your customers to communicate with you. For example, instead of sharing a generic email with the customers, create separate emails, such as support@yoursite.com or refund@yoursite.com to address different issues. This will ensure that the right team addresses the customers' issues at the right time.

Have an FAQ page on your website containing answers to important questions related to order processing, shipping, returns, and refunds.
Summing Up
Dropshipping is one of the best ways to get started with your entrepreneurial journey. All you need to do is choose reliable suppliers, invest in efficient technology, and promote your business while providing your customers with the best shopping experiences. 
We are certain that you will follow the dropshipping tips we mentioned in this post and kickstart your dropshipping business soon.
This post was contributed by Lucy Manole, a Creative Content Strategist at Marketing Digest.