Digital commerce has become increasingly popular in the last few years as consumers and business buyers continue seeking easier ways to shop for products and services. Accordingly, the answer for many brands and businesses is to switch to online selling using eCommerce platforms. 
Studies show that the global B2C eCommerce market most likely breached $5.7 trillion in 2022, and the B2B eCommerce market exceeded $7.9 trillion. With the rise of the internet and mobile devices, more and more people turn to eCommerce platforms to sell and buy products online. Many companies have benefitted from these platforms because of the issues they solve for businesses. 
Issues that eCommerce Platforms Solve
While eCommerce offers many benefits to both consumers and businesses, it also presents several challenges that businesses must address to be successful. Here are eCommerce challenges and solutions and the 10 of the most common challenges that eCommerce platforms solve to provide a seamless and enjoyable shopping experience for their users.
1. Low Sales
One of the many benefits of eCommerce is that it helps you boost sales. Once you sell online, you are not constrained by your physical location. Using an eCommerce platform, you can sell products to anyone anywhere, growing your audience and allowing you to boost sales. 
Moreover, using an eCommerce platform opens your business up 24/7, which means customers can buy from you at any time of the day (or night). This added benefit can help you increase your sales significantly. Lastly, eCommerce opens the door for various tools and automation that help you sell and market your products and improve conversions, which leads us to the next point.
2. Poor Conversion Rates
A conversion rate measures how often website traffic turns into actual sales. Companies that want to win in business should learn how to improve their conversion rates. If you had 100 visitors and 10 became customers, you'd be better off than an ecommerce site with 500 visitors and 5 become customers.
One of the many primary functions of eCommerce software is to improve conversions. You can use many tools and add-ons to make that happen for your business, including: 
Email marketing reminders

Abandoned cart features

Coupons and discounts

Bundles

Multiple payment options

Upsells

Scarcity offers

Sales and promos

And so many more.
3. Complex Order Processes
When your customers find it hard to buy a product from you, they will unlikely finish a purchase. If you had a normal website where people had to send you a message, manually make a payment, send that proof of payment, and wait for confirmation, there's a chance people wouldn't even bother. 
ECommerce platforms solve that issue because it makes order processes easy. Most sites have three basic steps: 
Put in your order

Enter shipping details

Pay for your items
With a simple flow, you'll encourage your customers to hit that checkout button, complete their orders and enjoy seamless order fulfilment.
4. Confusing Payment Options
The bottom line of any online transaction is to exchange goods or services for money. If you have difficulty getting that money from customers, you're leaving money on the table. Again, people want things easy when they're buying stuff online. So having a simple payment system is crucial to your eCommerce business.
With eCommerce systems, you can collect payment through credit cards, e-wallets, bank transfers, and many other modes of payment. Some of the most popular payment gateways are PayPal and Stripe. But there are also many Paypal and Stripe alternatives you can use with your ecommerce platform. Having an ecommerce system makes it easier for customers to send money to you and for you to get that money.
5. Poor Customer Service
Is your business struggling to maintain quality customer service and support? Using ecommerce platforms also lets you significantly improve customer service channels. One of the main ways they do that is by putting the power in customers' hands. Many ecommerce platforms offer a self-service portal with plenty of functionality to place orders, reorder, or track shipping status. Others let you create frequently asked questions (FAQ) pages and knowledge hubs for quick access to support queries. 
Many ecommerce channels also let you set up customer support solutions like live chat and email, which gives your customers a fast and easy way to get in touch with you. Moreover, these channels have backend systems that help you manage support issues easily and find ways to make your customer happier and faster. All these features have one end goal— to improve customer satisfaction so your brand grows and more people talk about your products to their friends and colleagues.
6. Faulty Order Management
Have you ever felt overwhelmed with orders coming through your online channels? Or have you ever missed a shipment deadline because an order fell through the cracks? These scenarios are less likely to happen if you have an ecommerce platform because they also significantly improve order management processes for businesses with online channels.
Commonly, eCommerce platforms have an order management dashboard that provides you with all customer information needed to successfully ship out orders. They also have many helpful order management features, such as: 
Automated confirmation emails

Customer status update

Shipping notifications

Order tracking and analytics

And many others
7. Poor Data Security
Ecommerce platforms can also improve data security for both businesses and customers, a crucial benefit considering concerns over cybersecurity have increased by 60% over the past few years.  With eCommerce platforms, you can use secure servers and encryption technologies to protect sensitive information. Many platforms, for instance, use SSL (Secure Sockets Layer) certificates to encrypt the data transmitted between a customer's device and the website. This will ensure that the information is secure and cannot be intercepted by third parties. 
ECommerce platforms also use strict security measures to protect against cyber-attacks and unauthorized access to customer data. That way, eCommerce businesses, and their customers have peace of mind, knowing their personal and financial information are safe when they make purchases online. Overall, eCommerce platforms provide a range of security measures to protect against data breaches and keep customer information safe.
8. Time-Consuming Marketing
It's not a secret that marketing can be extremely time-consuming for eCommerce businesses. This is more challenging for solopreneurs who have to do everything for their companies. Ecommerce platforms can help them save time on marketing by providing tools and features that improve marketing reach and engagement with customers with less effort and time.
One way you can do this is by using targeted advertising and personalized recommendations in most eCommerce platforms. ECommerce platforms use data on a customer's past purchases and browsing behavior to present them with ads for products that are likely to interest them. You can also use marketing automation features like funnel triggers, customer relationship management, chatbots, ads retargeting, and many other marketing technologies.
9. Intricate Order Fulfillment
Selling products online isn't the only significant time consumer when selling products online. A lot of effort goes into order fulfillment as well. Many of the biggest eCommerce challenges have to do with logistics and inventory management. But once again, eCommerce platforms have several tools that can eliminate a lot of the hassle that comes with order fulfillment. 
Some eCommerce platforms have apps that connect your store to a third-party logistics company to smoother your fulfillment process. Many inventory management features and integrations make it easy to track how many stocks you still have and which ones you or your team should dispatch to paying customers.
10. Entrepreneur Burnout
A recent study showed that 63% of business owners deal with some level of burnout. All in all, eCommerce platforms help avoid this issue for small business owners. The many tools and capabilities that automate many recurring tasks help entrepreneurs out with the nitty gritty details that often bog down many business owners. 
Moreover, eCommerce platforms easily integrate with other software that helps with accounting, project management, operations, and other business activities that quickly bog down entrepreneurs. By providing these types of tools and automation options, eCommerce platforms can help small business owners to save time and reduce the workload associated with running a business, reducing the risk of burnout. 
Top eCommerce Platforms for B2B Needs
While B2C eCommerce platforms address the above 10 issues, purpose-built B2B eCommerce platforms take it a step further. Aside from boosting sales, facilitating transactions, and streamlining operations, they have to make the job for both B2B sales representatives and B2B buying professionals easier. As such, they must offer a much longer list of features. Some of these include:
Quoting capabilities enable customers to submit quotes and seek approvals from those involved in the buying process.

Ability to support any product configuration, matrix configurations, while maintaining easy ordering functions.

Saved shopping lists that allow customers to share purchase orders with coworkers or save them for repeat purchases.

Automated, dynamic pricing, with wihich salespeople can generate personalized pricing, discounts, and shipping offers.

Multiple websites, multiple product catalogs, and multiple checkout flows personalized to customers to maximize conversions.
There are many more ecommerce platforms you can use to sell products online. Here's a list of eCommerce platforms to check out if you want to see other options. 
Use eCommerce to Grow Your Business
Overall, eCommerce platforms give you all sorts of tools and features to solve various neglected issues – some you may not even know you had. You can boost sales, improve customer service, streamline order management, save time, and more. For business sellers like manufacturers and distributors, eCommerce provides a valuable resource to help sell your products and services online and grow more in the many years to come.

Start the conversation with OroCommerce
Let us help you build a business for the future.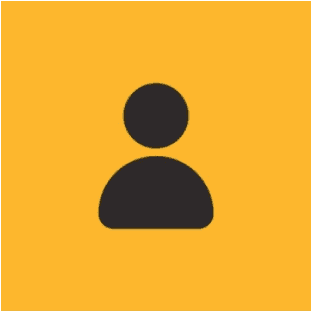 Hazel Raoult
is a freelance marketing writer and works with
PRmention
. She has 6+ years of experience in writing about business, entrepreneurship, marketing, and all things SaaS. Hazel loves to split her time between writing, editing, and hanging out with her family.