The global business arena has had an interesting few years to say the least. Supply chains turned on their heads, the redefining of workers' relationship with their employers, and now a new European conflict, have all given us cause to reassess the way we think about our business operations.
The most forward-thinking business leaders have been able to understand and predict the effects these far-reaching events have had on their industry, and tailor their management style to the ever-changing eCommerce market.
Though you may have had a lot of opportunities pass you by in the last few years, the lessons learned can still help you achieve greater success in the new year.
In this post, we'll take a closer look at what happened to the B2B eCommerce market in the past couple of years, and how you can use SEO to effectively position your business for the future.
2022: What Happened in B2B Ecommerce?
Despite the widespread market disruption and unpredictability we've seen in recent years, B2B eCommerce is in great shape. In the US alone, Statista has estimated that "17 percent of B2B sales are expected to be generated digitally" in 2023, up from just 13% in 2019. 
Separate studies by McKinsey & Co have found that nearly two-thirds of B2B firms across all industries "now offer eCommerce capabilities", encouraged by the worldwide adoption of digital channels that have occurred since the pandemic hit.
Though the B2B eCommerce niche is certainly moving along, there's still a lot of hesitation for B2B businesses to embrace modern eCommerce standards and make them a part of their current operations.
Some of the biggest challenges faced by B2B business owners looking to embrace an ecommerce-first market include:
High buyer expectations: A huge proportion of B2B buying decisions are now being made by digital-native millennials, who expect a smooth and user-friendly experience whenever they're interacting with a B2B eCommerce storefront. Failure to meet these expectations will tarnish your brand's reputation, and send buyers running to competitors who can offer a more seamless experience.
Getting your tech house in order: The sheer complexity of integrating essential technologies into a B2B eCommerce setup is another major blocker for key decision-makers, and the larger your organization is, the more of a minefield this can become. After years or decades of mergers and acquisitions, there can be countless integration touchpoints to think about, and many B2B businesses can feel that they don't have the resources to take an eCommerce project by the horns.
A misunderstanding of B2B eCommerce: When developing an eCommerce arm to their existing B2B operation, many managers fall into the tendency to treat it as a mirror of a B2C eCommerce storefront. To maximize your chances of success, your B2B eCommerce project needs to account for nuances in sales cycles, buyer journeys, and audience segments, while ensuring that your IT, sales, and marketing departments are all on the same page in terms of desired outcomes.
3 SEO Tips for More B2B eCommerce Traffic
As eCommerce becomes more of a driving force in the global B2B arena, business leaders must be able to surmount these obstacles and give their audience the experience they demand. Now that you have an understanding of the state of the B2B eCommerce market, here's 3 essential SEO tips for improving your B2B eCommerce traffic.
1. Separate your keywords according to your funnel
Unlike B2C eCommerce SEO, a B2B SEO strategy's success is highly dependent on the capacity for understanding search intent at different stages of the sales funnel, and carrying out separate keyword research for those stages. 
As you probably already know, keyword research involves searching for relevant terms in your chosen SEO tool, checking on metrics like their volume and competition, and using these insights to decide which keywords you're going to try to rank for in your ongoing SEO efforts.
When you're doing this as a B2B eCommerce brand, your main keywords should be separated into two distinct categories to get your SEO strategy off to the right start:
Top of Funnel Keywords: These are search terms used by buyers who aren't especially educated on the exact product they want to buy, but have professional pain points which they want to address. One example of a top of funnel keyword is "making manufacturing more efficient".
Bottom of Funnel Keywords: Search terms that well-educated buyers in your industry will use to search for a specific product or service they're looking to purchase, for example "industrial electronic components London".
Knowing which parts of your sales funnel are most relevant to certain keywords will allow you to make key decisions with more confidence, and tailor your content to different audience segments for stronger rankings, and a healthier flow of organic traffic.
2. Craft flawless product pages
Once you've separated your keyword research based on the segments of your funnel, the next thing to think about is optimizing your product pages based on those bottom of funnel keywords that speak to a more informed search intent.
On-page optimization is a huge topic, and whole agencies like KAU Media Group exist to help brands "establish a local, national or global presence organically". For a quick overview though, your eCommerce page optimization work should focus on three main things:
Informed keyword placement
Using your target keyword prominently in your product pages, without resorting to keyword stuffing, is an essential part of an effective B2B SEO strategy. Some good habits to bear in mind when optimizing your landing pages for bottom-of-funnel keywords include:
Using your target keyword in the page's H1 heading and title tag.

Using variations of your target keyword, backed up by further keyword research to make sure your page is covering a lot of ground.

Writing a distinct and

compelling meta description

to maximize your product page's click-through rate.

Including your target keyword in the page's URL.

Including your target keyword near the top of the body content (i.e. within the first 10% of the word count).
Unique content
Duplicate content is a major pitfall for B2B eCommerce sites, as they tend to sell large collections of fairly similar products. Make sure that any new piece of content that makes it onto your site is 100% unique, and that any similarities can't be highlighted in a chain of word-for-word copy.
Going back through a large catalog of similar product pages and removing any duplicate content can be tough. Yet Google is wary of sites that have large concentrations of duplicate content, and purging any on your site is an essential first step toward SEO success.
Long-form content
Google favors longer, more in-depth content, and isn't exactly kind to the majority of sparse and simple product pages that are used in the B2B arena.
It's true that many buyers will only be looking for a few key details about a product on your site, and it's still a good idea to put this information front and center where your audience can access it quickly and easily. Past that, though, you should be aiming to flesh out your content to several hundred, or ideally 1,000+ words.
Though many of those bottom of funnel searchers may not read it all, this long-form content will help Google understand what the page is about, and distinguish your brand as an industry expert.
3. Get stakeholders on-side
While many B2C eCommerce SEOs only have to contend with a tight-knit leadership team when they're trying to generate support for their SEO work, in the world of B2B eCommerce SEO, you'll often have to work much harder to earn the stakeholder advocacy you need to hit your loftiest SEO targets.
Good SEO is never a one-off, and in order to get the time and resources you need to make it work, you'll need to know how to frame it to the keyholders in your organization.
Two of the most important things you can do to get your stakeholders on-side include:
Educating your stakeholders
SEO is a rapidly evolving marketing discipline, marred by both its own dynamic nature and the huge amount of conflicting information that exists about it.
As the in-house SEO expert, it's your job to fight through that confusion, and build on what your stakeholders know about SEO by presenting complicated concepts in a language they can understand.
By embracing the responsibility of teaching your stakeholders about SEO, you'll help them feel less alienated from the whole discipline, while also selling them on the long-term value of your SEO projects. This brings us to your next big priority…
Aligning your SEO work with the company's strategy
Once you've figured out how to educate key stakeholders on how SEO works, you need to be able to demonstrate how your SEO work aligns with your company's larger strategy.
If the company is looking to expand into a new, specific market, then outline your plans for more local SEO centered around that location. If it's looking to push a specific product line, then formulate a sub-strategy that outlines how you'll improve the rankings of the relevant product pages. If there are any fears your brand is becoming less relevant, then think about thought leadership content.
By making peace between your SEO work and the aims of the business, you'll be able to generate more top-level support for your marketing initiatives, and delight management with tangible progress towards the company's vision for the future. For more support on this, leading SEO tool provider Moz has a stakeholder communication checklist designed to "make the communication side of your job easier".
Final Thoughts
Effective B2B eCommerce SEO is a challenging discipline to grasp, especially in a turbulent and rapidly-changing global market.
We hope these pointers have helped you better understand the nuances of this digital marketing discipline, and guide your brand toward a stronger, more consistent flow of organic traffic.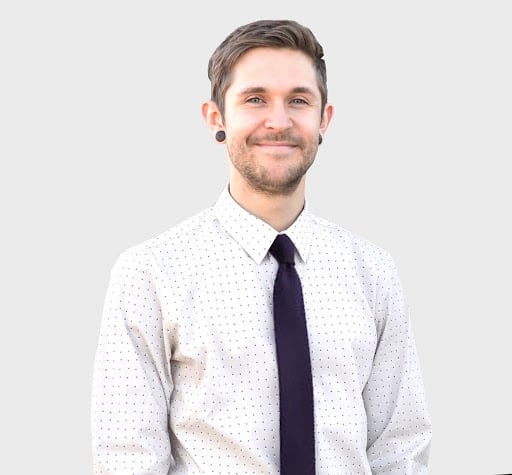 Harvey Holloway is an experienced and passionate marketer looking to inspire professionals within the industry.