This post was contributed by Kristen Herman, a writer, and editor at Study demic.
While business-to-consumer (B2C) companies are often assumed to be where excellent customer service is provided, many will assume that business-to-business (B2B) companies don't have that distinction. But in actuality, they do!
However, customer service in a B2B company is trickier, because your customers (i.e. regular businesses) want things done as soon as possible, meaning that there's no excuse for any delays. In fact, they want quick service that's both efficient and competent, not any gimmicks (which is, by the way, a B2C thing).
So, to ensure that your B2B company is providing customers with top-notch services, consider implementing these 6 ways of doing so, and learn from other B2B companies that have applied these tips:
1. Use Technology To Make Things Easier
"In the B2B market, you're doing more to make services easier on your customers," says Olga Sanders, a marketer at LinkedIn. "Whether your customers are buying from a manufacturing company, a reseller, a consultant, or a B2B SaaS provider, their buying experience must be seamless from start to finish."
One of the best ways to make things easier on customers is to offer easy-to-use technological services, and do away with antiquated methods that they're sick and tired of.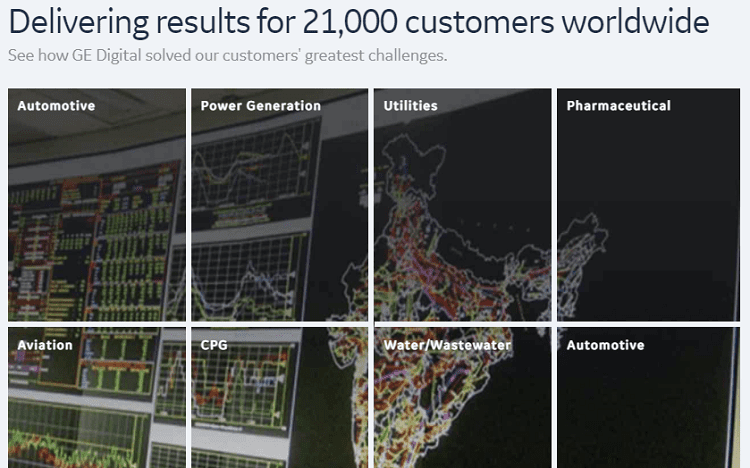 General Electric – as summed up by their slogan "Building a world that works" – champions giving consumers the best technological advances through their GE Digital branch, which understands that many of their customers are "on the front lines of the world's toughest industrial challenges." Such challenges involve:
enabling more renewable energy
reducing emissions
increasing plant production
adapting to ever-changing demand, and
keeping teams safe
And why blame them? As customer service continues to evolve, along with technology, so should B2B companies.
2. Satisfy While Educating Customers
Customers want to see commitment from the B2B companies that they do business with. Therefore, it's important to be enthusiastic about satisfying customers and making them feel valued. In other words, employees must share a common goal of customer-centricity to ensure 100% commitment throughout the organization.
One of the best ways to deliver satisfaction is to go the extra mile for customers. Giving them incentives can get your customers to recognize your brand, and how it's customer-centric. Usually, they're small actions that are of little cost to you. The incentives that you plan to give to customers is the lure – it draws them in to learn more about you and, eventually, buy something from you.
Another way to bring on the satisfaction is to bring on the charisma. In other words, the more sophisticated companies show customers that they have experience-dedicated teams on their side.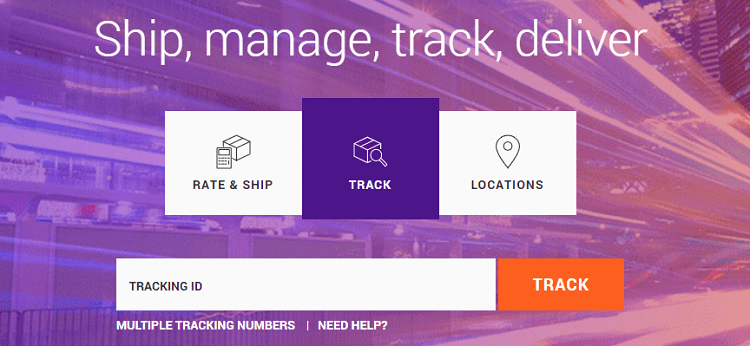 FedEx is one B2B company that takes pride in bringing satisfaction to its customers while educating them on their numerous services. Through their "Shipathon" (or their commitment to shipping and delivering), FedEx is able to provide the following resources to consumers, while still keeping a smile on their faces:
"Drop Off A Package" guide
Instructions on redirecting packages
Tips on managing home deliveries
A "Store Hours and Services" page
A guide for tracking deliveries
So, as your B2B company goes the extra mile and brings the charisma to consumers, remember that in your teams, you should have the following:
A head of customer experience (i.e. an analyst, a researcher, etc.) who's supported by someone in a research role (as a means to collect and analyze the voice of customers)
Someone in a process implementation role (i.e. a specialist, an expert, etc.) to ensure that all processes of the customer experience have, of course, the customer in mind, AND
Someone in a culture role (i.e. the Human Resources department) – someone who looks into current cultural trends that their customers are engaged in
A group of employees that will handle collaborations – also known as cross-functional teams – to not only improve their customer experience, but to also reinvent it.
So, ultimately, you and your team are looking for ways to please the customers, while giving them the services that they want.
3. Have Strong Customer Support
For every B2B customer that your company comes across, you'll notice that they all have their unique set of problems for you to solve. And sometimes, these customers might come to you for solving housekeeping issues like managing their software's performance. Other times, they might have more advanced questions for you to answer – for instance, asking you to scale a product's usage.
So, going back to cross-functional teams, as mentioned above, stronger customer support starts here. Ideally, you'll need a bunch of people in your cross-functional teams (i.e. multiple experts and related team members), along with your client's teams, to make this operation work. That means that in these situations, ensure that the groundwork for communication and collaboration is in place, so that there's little to no problem in the long-run.
The best way to do this is to use a collaboration tool that works both ways:
The client is able to access a dashboard that hooks them up with a customer service rep and or reliable chatbot to answer any questions that they might have. AND,
The company in turn, can set it up to where they can automatically sync data from your customer relationship management (CRM) software (i.e. OroCRM) to your helpdesk app for anything from marketing to sales to customer support.
UPS, like FedEx, champions giving customers the best delivering experiences. And, the company provides customers various ways to track, schedule, and manage deliveries in many convenient ways than one – phone, email, quick live chat, the works. With a tracking number, customers can check the status of their package in real-time.
Now, all customer experiences must be uniform and personalized for the customers, to ensure that they matter from the start of the buyer's journey to finish. And, make sure that the dashboard that they use are compatible for both parties – company and client – to ensure a safe and convenient process. Consider using these different channels to ensure great customer support:
Live chat
Email, and
Social media platforms
4. Respond Timely With Clients
In today's digital world, many consumers are – and will continue to be – accustomed to intelligence from smartphones and mobile devices, and will expect quick answers to questions. Therefore, treat all customers like business professionals, because chances are, they might learn something from you and incorporate it in their own workplace and life.
In addition to treating customers professionally, timely responses are essential. Nowadays, speedy delivery and faster problem resolutions are not only the norm, but they're also expected by customers. Not implementing faster and effective responses can cause customer defection, and even sour your reputation as a B2B brand.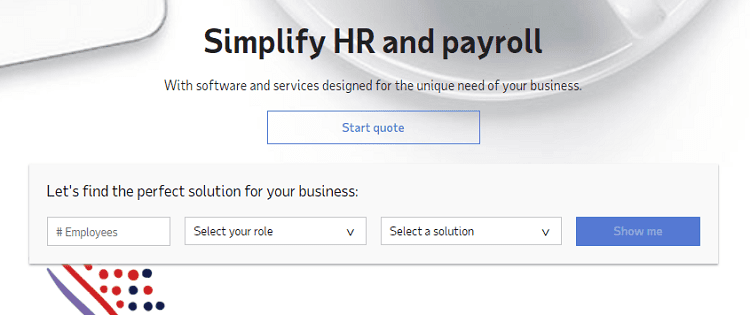 ADP ensures that their clients – businesses (big and small), industries, and partners – are getting the best experiences in tasks in Human Resources, payroll, and other business practices. By providing a useful list of resources, along with live chatbots (should clients have any questions or concerns), ADP is able to respond to them in a timely manner.
Remember: You're aiming to please the customer. And to please customers, you must respond to whatever issue they might be having.
5. Create Self-Serve Options
"With B2B customer issues highly demanding, internal experts in a B2B company must handle their problems and make sense of things," says Jenna Lawson, a career consultant at Indeed. "However, if you really want to win them over, then treat them as capable of doing the services themselves whenever they want to. Offering them self-service support options is a convenient way for them to get whatever help they need."
Some examples of self-serve options your B2B company can implement are:
A support page with frequently asked questions (FAQs)
Product documentation
How-to guides
Video tutorials, and
Knowledge base articles

Companies like DocuSign strive to "keep your business moving forward" by promoting eSignatures as a more convenient way to prepare, sign, act on, and manage documentations without needing a physical hand signature (ink and pen). Their website provides videos, helpful articles on their services, etc. to make navigation of the service easier for customers and clients.
"With multiple advantages, self-service support doesn't just benefit your clients, but it also benefits your business," adds Lawson. "Automated services are always available 24/7, and they're scalable, which are important assets for B2B customer service. They save your team time and money, and allow them to get to technical questions more quickly."
6. Deliver Proactive Customer Service
Finally, when it comes to business success, brands have the final say on how they can be proactive in their customer service ventures. Whether they succeed or fail is ultimately up to you – a B2B company.
But how can success be achieved?
First, think of how B2B brands are successful by objective standards:
What makes them different from their decidedly more average competition?
How is the quality of their customer support?
How do they treat their products and services?
That's where proactive customer service comes in!
Proactive customer service provides a competitive advantage for any business – including B2B brands – in today's ever-evolving competition in the business environment, thus leading to higher customer lifetime value and B2B customer retention. Plus, being proactive helps brands create a direct customer feedback loop that lets them tackle minor problems before they grow big. As a result, customers may want to buy from you again, since their first experience with you was exceptional, thus leading to great testimonials about your brand.
At IBM, the company provides products and solutions, along with services and consulting, to ensure that their services are always top-notch for anything and everything that their clients need. By striving to provide proactive customer services with their numerous services, IBM is able to tailor its services based on need, industry, and timeliness.
Having said that, you can't be reactive and wait for your customers to complain to you. If you wait for them to complain to you, then they'll be annoyed and inconsolable. In that case, by starting customer interactions off on the right foot by proactively and regularly looking for opportunities to improve their experiences, your business will thrive, and people will be happy.
Conclusion
B2B customers are coming to your company for the following reasons:
They want solutions to problems.
They're looking for offerings that better meet their needs (i.e. more customized products, better-integrated systems, increased responsiveness, lower cost-in-use, higher productivity, etc.)
They want an improved experience in using a B2B product or service (i.e. more seamless, convenient, and hassle-free).
So, as you take these 6 tips into account, not only will you provide better service to your customers, but you will also enjoy more benefits of B2B eCommerce. And, you'll foster a trusted relationship with your clients who come to you for solutions and advice.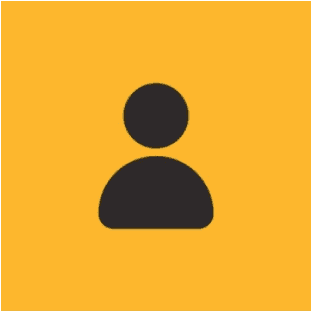 Kristin Herman is a writer and editor at Study demic. She is also a contributing writer for online publications. As a marketing writer, she blogs about the latest trends in online advertising and social media influencing.