This post was contributed by Ashley Halsey of Finance Assignments.
As a business, you'll have felt the impact that COVID-19 has on pretty much every part of the world right now. Everything, from the way businesses are behaving and have to operate to how customers are interacting with these businesses (both individually and regarding the country and state laws and guidelines) has changed, but companies still need to survive, and must therefore adapt.
Of course, these are unprecedented times, but by taking control of your current CX program, you can retain contact with your customer and client base to help understand and therefore, meet/exceed your customer's expectations by understanding what they want and need so you can accurately support them and give them the compassion to trust you and what you're offering. 
Yeah, this may seem like a lot to go into, but with the right mindset, you can take control of your current CX programs and still give your customers everything they both need and look for. To help you take the best steps forward, we're going to explore six key questions you need to be thinking about, as well as detailing what changes you can make to ensure you're giving yourself the opportunities for the best possible outcomes.
Should Survey Launches Be Delayed at the Moment?
Of course, the first thing you may be wondering is whether you should hold off launching any new customer surveys you may be planning to launch – that is, if your company uses surveys. After all, during these strange times, the common idea that perhaps comes to mind is the fact that people aren't shopping or using businesses as they usually would, which means that your results may not be accurate or a clear representation of how people actually view your business and services.
However, that doesn't mean you should stop launching entirely. For many companies, like Etsy and Apple, they are adopting a pulse survey model, which are customized surveys that, instead of going down the traditional route of CX survey, are more focusing on the near-term expectations of their customers that will cover this surreal time.
The above example charts positive employee responses over time to the question "Would you refer a friend to work here?"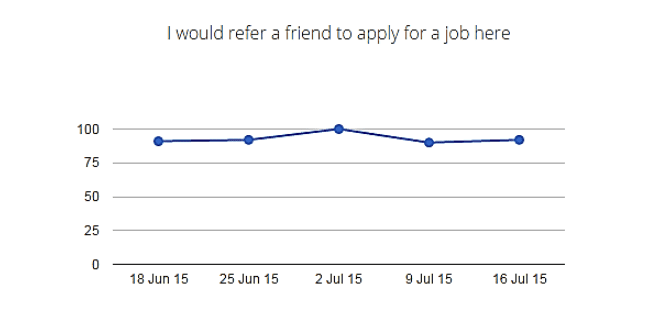 When you think about your original and traditional surveys, many of the questions and topics covered are designed to give you information that can help you improve and sustain yourself over the long-term, but that's not what people are looking for these days, and neither should you.
What is the difference between B2C and B2B Surveys?
Usually, B2C surveys target a quite broad range of people and yield a higher response rate, even from the larger amount of people they target to begin with. Whereas B2B surveys typically have a much lower response rate, as well as a significantly smaller professional target audience. Because of this, questions must be clear and to the point.
People, especially from a customer perspective, aren't so much thinking about the future, but more about how businesses are reacting now and what they are doing and treating the situation like. With this in mind, you'll want to design pulse surveys most suited to finding out what people want now and throughout the future of the pandemic, rather than what's happening in the long-term when things return to normal.
However, to answer your question, new surveys can be very important when it comes to getting you through this time, so don't be afraid to launch them if required.
What Type of Research is Needed to Understand B2B Client Expectations?
A common question many businesses of all scales are asking is whether the type of customer research needed needs to change to align with the consequences of COVID-19, and the answer to that is simple. It all depends on what your individual business needs to operate.
You must not get caught in the trap of asking questions to your customers just because they're trending questions, or they seem like the generically right thing to ask. You need to customize your research to suit you. Whether this includes COVID-19 related questions or not is up to you and depends on your business model.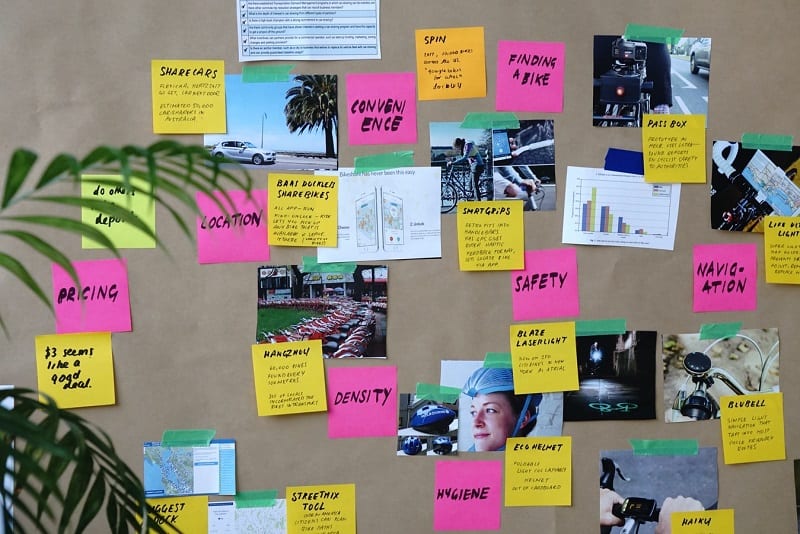 [Source]
For example, if you run an online business that sells jewelry, you may not have to ask anything related to COVID-19 because you're simply operating in the same way. If you work for a delivery service, you may need to ask questions about how the packages are being delivered to the door with minimal contact.
If you run a health or lifestyle product business, supplying to gyms, spas, or salons, you'll need to conduct research to see if the businesses are open, what services they will be offering to their customers, and what quantity of your products they will require. On the other hand, if you run a food distribution service, you may want to ask questions about which new hygiene measures you'll be expected to comply with when you make deliveries to restaurants or supermarkets.
It all depends on the nature of your business and whether the questions are necessary for you.
Do Current Experience Tracking Surveys Need to be Updated?
As a business, the chances are you're already using CX programs and surveys to gather information, and while you'll be thinking about new surveys, you may consider updating your existing surveys to meet current changes. As a rule of thumb, yes, you're probably going to want to update existing content you're using. Don't forget about tracking customer data. CRM software allows you to easily keep track of companies' information, even automatically pulling in further details.
As we've already spoken about above, your traditional and existing surveys will be focused on long-term change, and while this is important, it's not the priority for many businesses or customers. People are only really concerned about getting through this blip in human history and making it out the other end in the best way possible.
That doesn't mean you need to disregard and take down all your existing services, but it does mean you'll want to make your way through your surveys and content to see what kind of impression they are giving both new and existing customers and whether this matches the kind of public image you want to portray your business with.
You'll want to think about the best way to distribute your surveys. Via email or SMS means that you can track response rates and other metrics more easily, compared to a link or web interception. Be aware that many people are wary of distribution methods like web interception, as well. Also, what do you want to measure using your survey? You could choose to measure metrics like the response rate, or the other businesses' satisfaction with your service. Bear in mind that B2B surveys are unlikely to yield a high participation rate.
Should CX Surveys be Updated to Contain COVID-19 Information?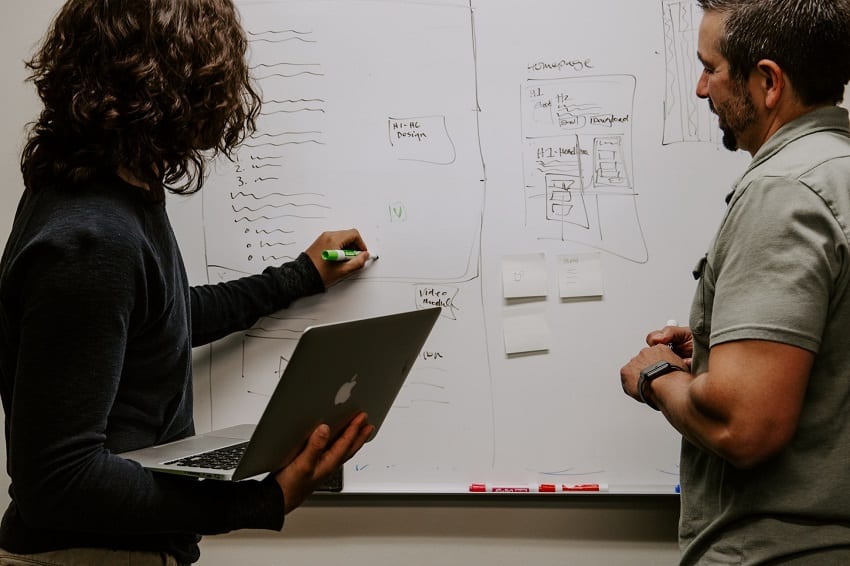 [Source]
Absolutely yes. COVID-19 is currently disrupting everything in every way imagining. For some businesses, this means huge, drastic changes like shutting down completely and putting everything on hold, whereas other businesses are completely changing the way they are operating in order to stay afloat. Every business is different.
The vast majority of websites will have already set up a dedicated page to cover all their COVID information and may have a banner at the top of their websites that takes incoming customers straight there. Of course, not every single customer is going to look at this page, but still you're making a positive and proactive approach to handling the situation.
You can include links to this page at the top of every page of your website, or link at the bottom of your surveys. Usually, you're going to want to highlight this information to make it clear that you're acknowledging the situation.
How Much Information Does My Business Need to Communicate About COVID-19?
As much communication as you, as an individual business, needs to provide. There's no denying that information is everywhere, and people are getting inundated with it every second of every day, and this can result in a number of problems.
Firstly, your communications get lost in the void. If you're posting on social media, all people see when they scroll is COVID, COVID, COVID, and it becomes a blur that no one really pays attention too. Instead, you want to only share information you need to share, such as the effects of reopening on your business.
Secondly, you can scare people off by oversharing too much information. If you're making really drastic changes, many people may see interacting with your business as a scary thing they want to stay away from, so be concise and precise with what you choose to share.
As a rule of thumb, the simpler you can communicate to your target market and audience, the better.
How Should I Reprioritize My Budget During COVID-19?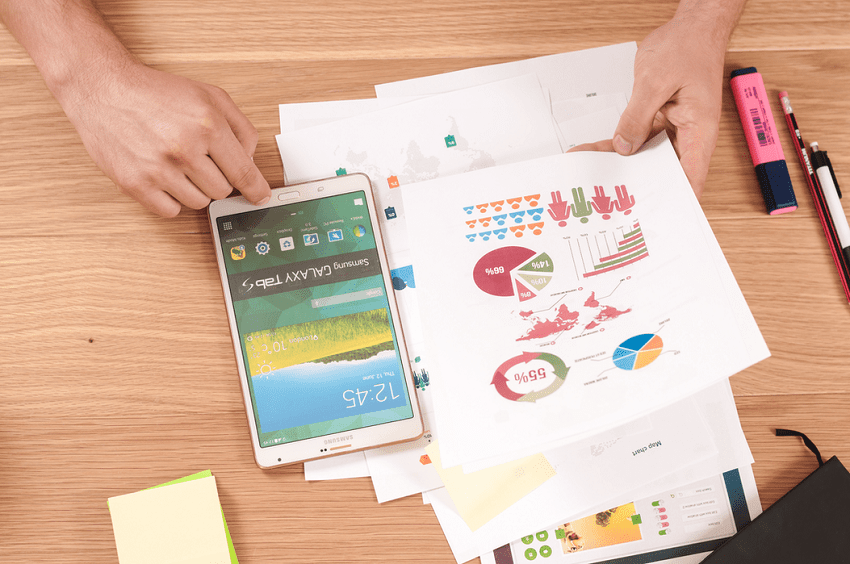 [Source]
The changes are that, at the moment, budgets are being trimmed – whether that's HR, operations, finance, supply chain, or marketing. Your CX teams will need to fight for a suitable chunk of budget to work with as departments like marketing and product development will take a much higher priority, but in these varying times, for many businesses the tables are being flipped around.
How your customers see and perceive your business is an incredibly important topic you cannot afford to ignore, and it's vital that you're spending in this area. Yes, this may mean canceling certain projects you had in the pipeline for the future, but if you're not operating in a way or offering your services to meet your customers' expectations, it could taint the reputation of your business forever.
Want to know how leading brands are cutting back and what they're doubling down their resources on? Our business continuity checklist was created with the input of dozens of business leaders. You can download it for free by following the banner below.

The overwhelming majority of businesses have been increasing or at least not cutting their marketing budgets. This means investing in your surveys and content related to your customer experience, in both the front and back end. It means spending money on training your staff to improve the customer experience and being more empathetic and understanding to customers who may not be dealing with the current conditions well.
To cut a long story short, yes, you need to be thinking about how you're spending your budget and remember that your customers and audiences may have many different expectations from you than before the pandemic. These are changes you need to know about in order to make the best decisions that give you the most opportunities to come out the other end of this situation in the most successful way.
About the author
Ashley Halsey is a professional PR consultant at Finance Assignments and Gumessays.com, who has been involved in many CX projects throughout the country. Mother of two children, she enjoys traveling, painting, and attending business training courses.