The eCommerce industry is on the rise and if the latest reports and surveys are to be believed, the growth is going to be meteoric. A 2019 updated global retail eCommerce projection by Statista predicts the sales figure to hit $4.88 trillion by 2021, a far cry from the paltry $1.336 trillion the industry made back in 2014.
The booming eCommerce market will see new businesses joining in. That's even as GDPR, PCI DSS compliance, and other regulations make their way into legislation. That means more competition for you and the other existing brands. While the entry of eCommerce software solutions has helped most of today's eCommerce businesses survive and thrive, using these systems alone will not be enough to ensure the longevity of your enterprise.
The following innovative eCommerce ideas and strategies will definitely give you that distinctive edge in a rapidly growing and unforgiving industry.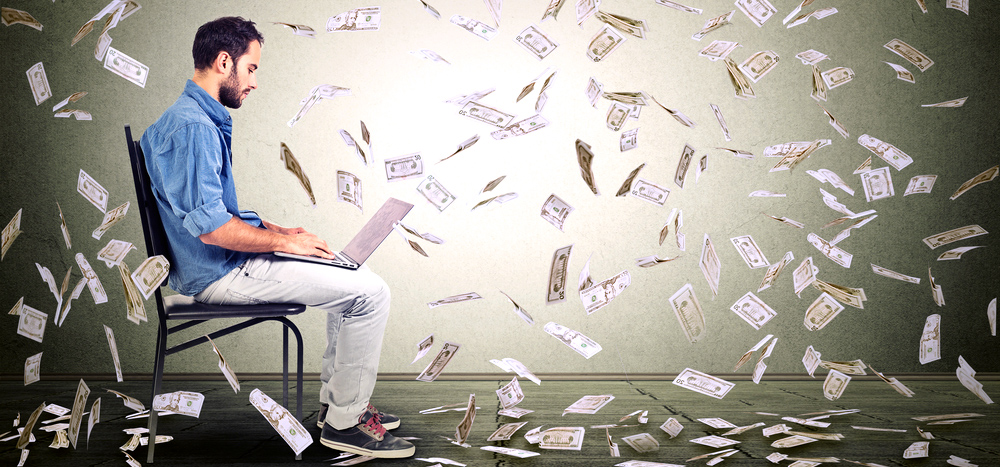 Include Dropshipping in Your Business Model
Whether you are a startup with little capital or an established brand, you can benefit greatly if you adopt dropshipping as part of your B2B sales strategies and tactics. It has proven to be a very lucrative approach without costing you much money and resources.
The 2018 State of the Merchant eCommerce Report pointed out that the adoption of the dropshipping practice among 7-figures businesses in the US  increased from 24.7% in 2017 to 36.8% the following year. The obvious benefits are the driving factors of its massive acceptance and implementation.
You simply facilitate the purchase of your customer, buy the product from the supplier, and have it shipped directly to your buyer. You never have to actually handle the physical product. No storing it in your inventory and then handing it over to the shipping company for delivery.
This is advantageous as there are fewer risks involved since you only purchase the item once the order is placed. Plus, you never have to pay for storage and the overhead costs are very minimal.
Sell in Multiple Channels
One of the best eCommerce software tips that are widely used is to get a platform that simplifies multiple channel selling. To do that, you need a single, omnichannel retail system that lets you sell on eBay, Alibaba, Amazon, and other online markets seamlessly. Such eCommerce software should be able to update your inventory in real-time and synchronize the information across all your channels.
Any eCommerce enterprise concentrating their efforts on one or two channels is missing out a lot. Apart from online stores, the number of brick-and-mortar retail shops using this strategy is increasing. That's because most of your customers and prospective buyers are online.
According to the 2018 Omnichannel Buying Report, the majority (87%) of US-based consumers buy online. 78% of the respondents said they regularly purchase from Amazon while 34% reported buying products from eBay. 11% said they did it via Facebook.
You need to diversify your channels, implement modern eCommerce marketing ideas, and widen your reach unless you don't want your eCommerce business to succeed.
Deliver a Consistent, Personalized Experience
Omni-channel selling will become an extremely popular eCommerce strategy in 2019 and beyond. But being available on a number of online channels is not enough. You need to personalize your approach per customer. And that personalization should be consistent across all channels.
A 2017 research on personalization and its impact on marketing by Epsilon found that 80% of the 1,000 respondents said that they will likely conduct business with those that provide personalized experiences. 90 percent reported they find personalization very appealing.
That means your customers should enjoy a unified and cohesive shopping experience whether he's on Amazon, eBay, Etsy, etc. Your store's system should be able to recognize a customer as the same person across all channels. Otherwise, you might end up providing him with irrelevant content, product lists, and more that he may construe as annoying or invasive.
Let the Voice Do the Searching
Speaking is definitely faster than typing and in the world of eCommerce, speed is essential. The use of voice search to initiate product searches and queries is not yet a common practice. But it is an innovation definitely eyed as one of the next big things in the eCommerce space.
The rising popularity of voice-controlled intelligent appliance like Google Home and Amazon Echo is the spark that drives consumers to adopt voice-based product searches. 19% of those that own smart voice-controlled appliance admitted using voice commands to start a product search and make a purchase.
While their number is still a fraction of the whole consumer demographic, a study on the future of retail by Walker Sands Digital sees their number growing exponentially in the coming years. It is a growing trend that you should keep a close eye on.
Make Your Payments Process Seamless
After going through multiple stages of their shopping journey, your customers are now at the checkout process. A few clicks and you will make another sale. But for one reason or another, many transactions fall through at this stage. Potential customers lose their desire to buy and abandon their carts.
Even after spending a considerable amount of time reviewing the products, 70% of online shoppers don't push through with their purchase. Baymard Institute conducted a research on cart abandonment and found that 28% of shoppers blame long or complicated checkout and payment process for leaving their transactions hanging.
The key takeaway is this: make your checkout process simpler and faster. But how do you that?
One popular way to address the checkout problem is to get the services of third-party payment facilitators. This is an excellent solution if you are catering to customers from other countries. Third-party payment facilitators may charge you extra, but they keep you in compliance with different regulations.
Consolidating payments is one of the good small business solutions to speed up the checkout process. This means utilizing a single platform to accept and process payments. But complying with regulations can be quite challenging, which is why this method benefits eCommerce enterprises that cater to local customers.
Get Your eCommerce Business AR Technology Ready
The meteoric growth of the eCommerce industry is going to continue well into the future. Thus, it is imperative that you stay alert for emerging technologies and innovative software solutions that will shape the future of eCommerce.
One such technology is augmented reality. While still a novelty, augmented reality is making huge strides towards mainstream eCommerce adoption and implementation. Two glaring examples are IKEA's Place App and Amazon's AR View. Both applications enable customers to see how products, mainly furniture, decor, and other home furnishings, would look in their homes before making a purchase.
This functionality provides people more than just an image of a product. It allows them to really "see" how a TV would look like when placed on a wall or how a sofa interacts with the center table and the windows in the room. Rather imagining things, augmented reality gives buyers a clear picture of what they are buying.
There are still issues with both apps but the latest iterations are said to be more engaging, reliable, and intuitive.
There are a few other ways to improve the effectiveness of your eCommerce business. But augmented reality is definitely poised to be the game-changer. And you don't want to be left in the dust when that happens.
Make B2B eCommerce a Part of Your Online Strategy
More often than not, new-fangled online businesses tend to overlook an elephant in the room that is selling effectively to businesses and organizations online. Focusing purely on individual customers may leave your company out of a much larger segment of B2B furniture sales. In fact, Statista evaluates the global B2B eCommerce market to be worth 5 times more than the B2C market. 
In this situation, the companies willing to go after B2B customers must first appreciate a good number of differences between B2C vs B2B eCommerce. These differences may dramatically affect the proper choice of eCommerce technology and business development roadmap for your company. Unlike B2C buyers, B2B customers have complex needs, look for long-term strategic partnerships, and expect personalized buying experience at almost every step of their online interaction with your brand.
So, in order to effectively tap into the B2B eCommerce market, it is important to start with the right customer-focused approach and an eCommerce technology that supports essential features for b2b eCommerce out-of-the-box. While many traditional B2B companies are still sluggish with eCommerce implementation, quickly adopting modern B2B multichannel eCommerce technology gives newcomers a perfect head start opportunity in this online territory.