B2B businesses encounter unique challenges that B2C companies don't have to deal with. Challenges often include longer and more complex purchase journeys, higher price points, more people involved in the purchase decision, smaller and more niche target markets, and overall slower growth into the digital landscape. Even with all these differences, there are still numerous similarities and a great deal that B2B businesses can gleen from the successes and failures of B2C companies.
Following are seven B2B marketing ideas that wholesale brands can learn from B2Cs:
1. Treat Data Like Gold
One of the best B2B marketing strategies is to use data to learn about and connect with your customers. Gather on- and off-site data and tap into social data to understand who your customers are, what they are interested in and how your can best reach them at every step along their path to purchase.
This is especially important for B2B companies due to their longer sales cycles. Google stated that a customer needs 10.4 pieces of information before making a purchase decision on a product. And that's just for a pair of shoes or new lawn mower (and was quoted back in 2011)! Now imagine how many more pieces of information they need when the purchase is several hundred to thousand dollars, and can impact several employees and departments, personal job security and/or the long-term success of their company. Gathering, organizing and making sense of customer data will help you understand each of the touch points necessary to start and maintain a connection with your customers.
But it's not just about the quantitative data. Nearly every B2C site that I've visited recently has presented me with survey, asking for feedback on everything from website experience to brand perception and price point to shipping satisfaction. B2B companies will also benefit from this quantitative data.
2. Create Emotional Connections
B2B businesses often focus on key features and benefits of their product or services, forgoing any type of emotional connection with their customers. This information is certainly important to have available to customers, and can help at certain stages along their journey, but it shouldn't be your only messaging.
Take cues from Dove's "Choose Beautiful" campaign or Old Spice's "Dadsong" video to learn how using emotionally-charged or humorous messaging can reach your customers and create awareness.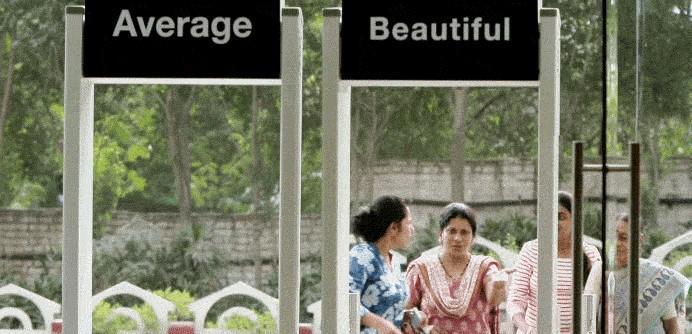 Image Source: Dove Choose Beautiful Tumblr
3. Make "Omnichannel" Your Marketing Mantra
The changing way that consumers research products and services, and make purchase decisions (i.e., self-serve sales process that is channel and devices agnostic) means that it's no longer possible to view each of your marketing channels in isolation.
Whether it's your website, brick-and-mortar store, social media channels, paid media or email, they can't and don't operate alone. That's the idea behind this ubiquitous "omnichannel" approach–creating a seamless experience for consumers regardless of channel, device or location through segmentation, personalization and marketing automation.
4. Become Mobile Friendly
Just a few months ago, Google announced that mobile search had surpassed desktop. That means if your site isn't mobile friendly and you're not optimizing content, email and other digital marketing campaigns for mobile viewing, you're missing out on a huge opportunity. And it's not just about awareness and validation–65 percent of executives are comfortable making a business purchase from a mobile device, according to research by Panvista Mobile.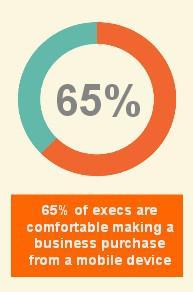 Image Source: Wishpond
A responsive site is your best bet as it will cover all the devices and versions out there. Also think about your content and how it's delivered. If you're producing white papers or e-books, ensure that they're short and sweet (that's five pages or less if you listen to 70% of B2B buyers). And think about how emails will be viewed from a mobile devices–subject lines should be brief, and email content should not require pinching, zooming, scrolling or squinting.
5. Don't Hide Your CTAs
Whether it's completing a purchase, signing up for a newsletter or filling out an application, B2C brands make it abundantly clear what they want you to do on their sites. Using prominent buttons, easy navigation and concise messaging, there's no mistaking what your next steps as a customer are.
B2Bs should use specific and clear CTAs that lead the customer to whatever their desired action is, such as filling out a lead gen form, downloading an e-book, or making a purchase. It's one of the easiest to implement, yet most effective, B2B marketing ideas out there.
6. Retarget, Retarget, Retarget
We all know those Amazon ads that trail us everywhere we go on internet, showing the exact product we looked at but didn't purchase. B2C companies use retargeting extensively because it works! Retargeting has been shown to increase branded search by 1,046% and make site visitors 70% more likely to convert.
B2B companies should also use retargeting to remain top of mind with potential customers, and bring them back into the purchase funnel. Display networks, AdWords, Facebook and Twitter all offer retargeting options, and the combination of these resources will help capture a broader audience.
7. Make It Easy to Keep Buying
Automatic repeat purchases or subscriptions services are a win-win for customers and ecommerce brands alike. Customers get convenience and stress-free service; brands get recurring revenue and continual upsell opportunities. This subscription-based offering is found with numerous B2C companies across numerous verticals, such as Birchbox, Netflix, Graze and of course, Amazon.
Subscription models can work for B2B brands as well, depending on the products or services offered. Let's say you sell hardware and accessories for large machines used in factories–a monthly subscription offered through your site ensures that those parts which frequently need replaced are always available. And it will also ensure that your business is continuing to generate revenue each month with minimal effort.
B2C ecommerce brands aren't shy about spending budget or testing new waters in the digital space. Wholesale brands would be wise to learn from and adopt their successful B2B marketing strategies to help create more engaging online stores, reach the right audience and drive more sales.
About the Author
Ryan Shields is the CEO of Indaba Group (www.indabagroup.com), an award-winning ecommerce development and digital marketing agency. Indaba offers merchants across the globe a complete suite of tailored services designed to marry best-in-breed technologies with business strategies that fuel growth. Connect with Indaba on Twitter @indabagroup.