In 2022, business buyers demand better digital customer experiences. The typical corporate buyer wants a B2B customer experience on the job similar to the B2C customer experience they enjoy when making personal purchases. Customer satisfaction is determined more by experience and less by price and experience excellence can be the difference between thriving and just surviving. 
Use this guide to better understand the importance of the B2B digital customer experience, identify the challenges B2B brands face, and learn about metrics for measuring success. Explore customer experience best practices, get tips to improve a B2B experience, and check out a B2B customer experience case study or two for insights on what other brands are doing. Whether you are a brand manager, digital director, or part of the sales or marketing team, this guide has the information you can use to improve your B2B customer experience.
What Is B2B Customer Experience?
Don't confuse your B2B customer experience (also called CX) with your B2B customer service experience. Customer service is only a part of the entire buyer experience. 
So, exactly what is a customer experience? It encompasses every interaction the potential buyer has with a company's people, products, and digital assets. 
The experience starts with the first interaction a person ever has with your brand. It might be the result of a web search or reading company blog posts, articles, or whitepapers. It includes everything from the podcasts and webinars you offer to on-site searches on your website. 
Buying experiences in B2B are influenced by how well your people and your digital assets respond to inquiries. For example, the ease of finding a product or solution to a problem on your website through search or via AI powered eCommerce or human-powered chat creates a positive experience. That's because busy buyers want to find information and get answers quickly, at any hour of the day. 
Your CX includes talking to service and sales reps. It includes how long it takes for orders to arrive, the condition of the product when it is received, how well it performs, and the support provided after the sale.
Think of the CX as all-encompassing. That's why in a customer-centric organization, all departments are focused on delivering the best experience possible.
What Is the Difference Between B2C and B2B Customer Experiences?
From the buyer's point of view, there aren't that many differences between the B2B and the B2C customer experience.
Both types of buyers want frictionless online experiences. B2C experiences generally revolve around one-off purchases, made on impulse, and don't involve any other decision-makers. A B2C buyer has a complete expectation that they can find what they want online and complete a purchase without interacting with any company representative.
For B2C sellers, having an online webstore is a given.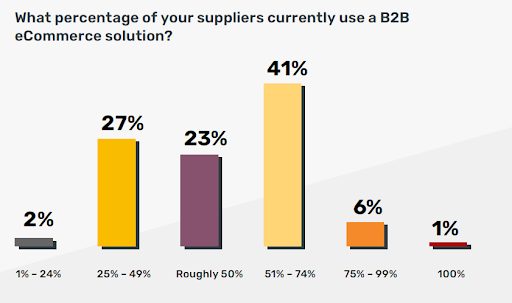 Increasingly, B2B buyers expect B2C-like experiences. A recent joint research project by Insights World Research and OroCommerce looked into the expectations of modern B2B buyers (get a copy of the report for free). Over 70% of respondents report that more than 50% of their suppliers offered a B2B eCommerce experience.
The same research found that the demand for digital purchasing is skyrocketing. When asked to describe your B2B customer experiences in the future, over 80% of respondents shared their plans for making most of their purchases through digital channels in the next 12 months.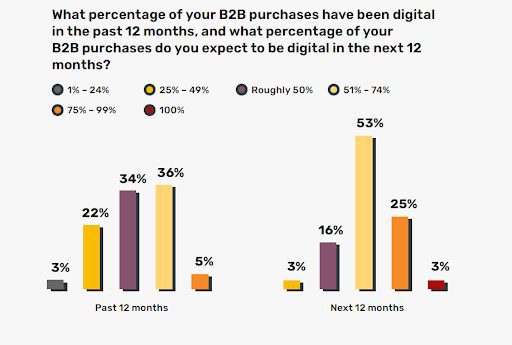 It's clear. If you want to provide the customer experience that B2B buyers want in 2022, it must include digital options. These options include customer portals, full-blown B2B eCommerce experiences, or eProcurement channels such as EDI and punchout catalogs. 
In addition, the customer experience in B2B must accommodate multiple segments in one client account. Rarely is a B2B purchase made based on the research and decision of one person. That means the customer needs of a diverse group must be met. And that's just one of the many challenges B2B companies face when creating customer-centric experiences.
B2B Customer Experience Challenges
If you are going to improve the B2B customer experience, you must face the challenges head-on. These challenges include addressing complex practices for selling complex products, eliminating data silos, and meeting the demand for omnichannel experiences. And that's just the start.
Complex processes and complex products
Embrace the complexity of your customer's buying practices and the complexity of your products. Instead of denying complexity, use digital technology to streamline workflows, eliminate redundancies and automate where necessary.
For example, imagine an experience in B2B where the buyer visits a website, answers a few questions, and submits a Request for Quotation digitally. If the website utilizes a robust pricing engine, automatically pricing even complex products is possible. And customizable and automated workflows can then send the RFQ to a sales representative for approval or immediately back to the potential customer for their consideration. A process that used to take days can be reduced to mere seconds. That's a great start to a great CX.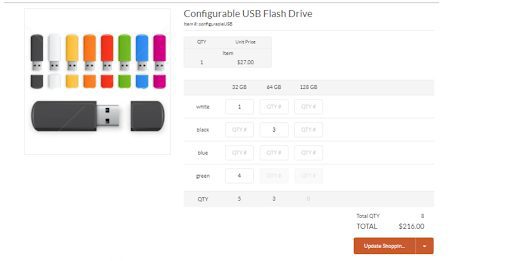 Reduce the complexity of products with multiple attributes by incorporating matrix ordering in your design. This enables a B2B digital customer experience that allows for the online ordering of products with multiple variables in just a few clicks. In the example above, a product available in 4 colors and 3 sizes is presented in an easy-to-understand format and purchasing is as easy as entering the quantity desired. 
Deconstructing data silos
In order to improve the business buyer experience, you've got to democratize data. Whether it's the sales rep or customer service, customer-facing employees must have access to the correct data. This requires deep integration.
Once a person enters their order, they should be able to track it through your digital architecture from a single point of entry. The warehouse management system or order management system should provide order status and tracking information and the ERP or accounting system should provide invoice information.  Inventory levels need to be visible through the eCommerce site before the order is placed. 
This requires integrating multiple systems, so connectivity is key to offering the experience the B2B buyer demands in 2022. 
Creating true omnichannel experiences
A search can start on the laptop at work, continue on the smartphone during the commute home, and resume after dinner while curled up on the couch with a tablet.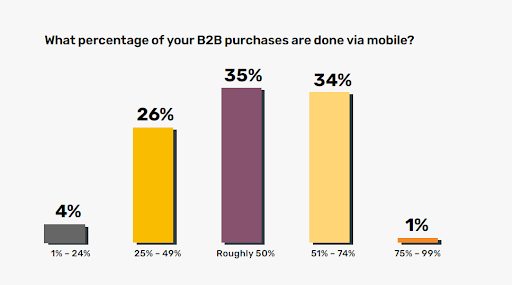 The B2B customer experience in 2022 must meet buyers where they are any time of the day. It must include a blend of websites, mobile apps, online chat, phone calls, and buy online pickup in-store experiences based on customer preferences. 
Your digital assets must render on all devices, especially mobile ones.
B2B Customer Experience Metrics
Unless you measure, you'll never know if your efforts to improve your B2B customer experience are effective. 
The most common customer experience metrics are:
Net Promoter Score

Customer Satisfaction Score

Customer Effort Score.
The first metric measures whether or not a person buying from you would recommend your company or product, the second measures how satisfied they are with the business relationship, and the third lets you know if customers think it is easy or hard to do business with your company. Here is a closer look at each.
Net promoter score
This metric determines if customers are advocates of your company. It can be a key indicator of a company's potential for growth and the likelihood that existing stakeholders will make recommendations that bring in new business.

Regular buyers are queried to answer a question on a scale from 1 to 10, with 1 most unlikely and 10 highly likely. The only question asked is "How likely are you to recommend XYZ company to a business colleague, friend, or family member?"
Customer satisfaction score
This B2B customer service experience metric can be used to query a specific part of the experience or to measure satisfaction with the experience as a whole. You can ask about a specific part of the purchasing journey to support A/B testing or monitor the effectiveness of changes to the customer experience. 
The question posed is "Overall, how satisfied are you with <insert the variable you wish to measure> on a scale of 1 to 10, where 1 is not at all satisfied and 10 is extremely satisfied?"
Best-in-class customer experiences will rate in the 8.5 to 10 range.  Good experiences will be in the 8 to 10 range. A score of 7 or less indicates that customers aren't satisfied with the experiences you deliver. 
Customer effort score
This metric queries how easy or hard it was to do business with your company. For a B2B buyer, making a purchase is their job. Your job is to make their job easier. This metric measures how well you perform that task.
The query is "How much effort did you personally have to put forth to <insert the variable measured>?" Responses are recorded on a scale of 1 to 5 where 1 represents little effort and 5 signifies great effort.
This score can be calculated for various parts of the journey, such as finding the right product, getting pricing, or placing an order. 
With this metric, the lower the mean score – the better the experience you are providing.
5 Tips on How to Improve B2B Customer Experience
According to McKinsey, improving the B2B customer experience pays off with:
10% to 15% reduction in customer churn

20% to 40% increase in win rates

50% lower costs to serve
Our joint research with WBR found that the most commonly cited pain points for B2B buyers are lack of customization, localization, or personalization (39%), inability to access real-time inventory levels (38%), and frustration with lengthy purchasing processes (34%).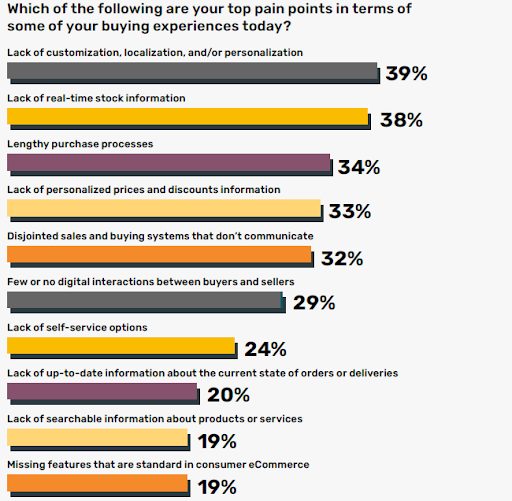 Tackling any of these pain points will improve the CX and B2B customer retention rates. But by improving personalization, customization, and localization you resolve other pain points such as lack of personalized pricing and lack of self-service options. 
#1 Start with an eCommerce platform with full personalization and customization features
Stop trying to create exceptional B2B buying experiences with a B2C eCommerce platform. Find a B2B eCommerce platform that offers the ability to personalize, localize, and customize at the customer level. 
Create custom digital catalogs and price lists for different buyers. Include those products frequently purchased or compatible with frequently purchased items. 
Use a B2B eCommerce platform that allows you to serve up pages localized by language, currency, product availability, and shipping options. And then populate those pages with the frequently purchased products.
This is the easy-to-use frictionless B2B experience buyers want in 2022.
#2 Offer transparency into stock
Connect eCommerce sites, ERP, WMS, or any other systems necessary to provide real-time insight into product availability. Whether you use batch or real-time processing, keep the data flowing to prevent people using your website from guessing whether or not you have what they need in stock.
If you operate multiple warehouses, utilize geolocation technology to determine which warehouse will fill an order and how long shipping might take. 
This saves the customer a phone call or email to inquire about stock and makes it easier for them to complete a transaction, confident the order will be filled. Anything you can do to reduce the length of the purchasing process is an improvement to your B2B customer experience. 
# 3 Provide self-service options
Customers want to do as much for themselves as possible. Provide self-serve portals with access to their order information (including status and tracking), invoices, and order history. Enable reordering through order history. Digitize the return authorization process to make handling returns easier for the customer. Offer on-line chat, whether with a live operator or AI to handle routine inquiries. 
#4 Expand your content offering
In 2022, B2B buyers are looking for that Amazon-like B2C buying experience. So, enhance your content to improve the experience. Add intelligent search to make products even more discoverable, offer how-to and troubleshooting videos, let people download Material Data Safety Sheets, user manuals, and installation guides. Incorporate product reviews and ratings. Leverage the data in your CRM to deliver just the right content for the stage of the buyer's journey. 
#5 Integrate with the customer's purchasing process 
Let your customers define their own account permissions and accessibility. This allows your eCommerce system to conform to the client's purchasing hierarchy. This takes personalization to a whole new level. Find out if your clients prefer EDI for eCommerce or their own eProcurement system to using your eCommerce platform and create an integration. 
Customer Experience Best Practices
Does it seem like providing an exceptional customer experience is out of reach? It is not. Companies like yours are using digital technology to improve the business-to-business experience every day. Here are a few B2B customer experience case studies to show you how it is being done.
Gala Imports
Gala Imports is the leading supplier of glass and PET containers for manufacturers and distributors in Australia, New Zealand, and the greater Pacific area. They serve industrial purchasers who buy thousands of containers at a time and small hobbyists and start-ups that make small or one-off purchases. Providing the best customer experience for two very different customer groups was a challenge. They needed to create separate customer experiences for each customer group and improve product pricing and management on their website. In addition, they were looking for a way to smooth and improve their back-office processes.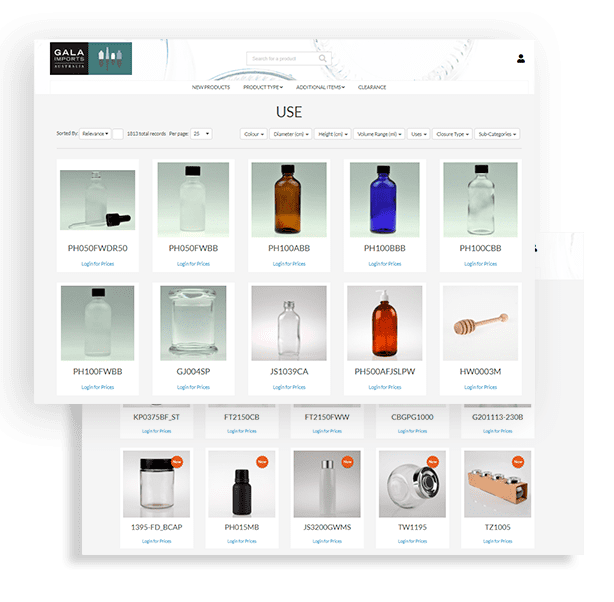 Gala selected OroCommerce to replace their Magento platform because it provided the B2B functionality they needed right out of the box. Gala worked with Aligent to implement a solution that offers multiple websites, each hosted on their own domain, so each customer gets the customer experience suited to their needs. Gala enjoys the convenience of one back-end to manage all of their websites. In addition, they took advantage of the native OroCRM to tailor the marketing to the customer segment.
When the COVID-19 pandemic caused a surge in demand, Gala was able to handle the increased business. Even after the initial surge, Gala sustained sales with an increase in the average order value of 25% to 30%. Their conversion rate increased by 50% and Gala retains its leadership position through improved experiences for its clients. 
Petra Industries
Petra Industries is a wholesaler of consumer technology products for over 800 brands. They needed to improve their B2B digital customer experience by streamlining and smoothing the onboarding process that included customer credit management workflows. They also needed to make ordering easier with quick order forms, CSV file uploads, and personalized shopping carts. 
They deployed the OroCommerce B2B eCommerce platform and integrated it with Akeneo PIM and MDS ERP. This improved the onboard process by automating the workflow and integrating credit approval through the Bectran customer credit management system. Customers gained the ability to create multiple logins, various levels of permissions, and create flexible order approval workflows to conform to their internal business structure. Petra customers now have a smooth and modern purchasing experience that takes little effort on their part.
More about customer experience in manufacturing in our guide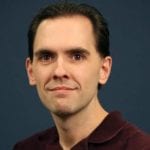 PetraCentral™ has the convenience of consumer ecommerce sites but it's specially designed to suit the unique needs of our customers' businesses.
Josh Williams, Director of Marketing
Petra
How Can Oro Help In Improving B2B Customer Experience?
The Oro suite of products provides the tools you need to create the B2B customer experiences buyers expect in 2022.
OroCRM brings together data from every buyer touchpoint so you get a 360-degree view of every client and every transaction. You can use this tool alone or in conjunction with OroCommerce.
OroCommerce is the B2B eCommerce platform built from the ground up with the functionality you need to create exceptional customer experiences. The open API makes integrating with your other systems such as PIM for eCommerce, ERP, or WMS much easier. 
OroPlatform provides a stable base for building web apps to further improve your CX. 
Oro, Inc. is dedicated to transparency in all we do. From our open-source code to our honest communication, and straightforward billing model – we have nothing to hide. 
Our ecosystem includes integrators and partners that are experienced in improving customer experiences across a variety of verticals. The user and developer community offer real-life solutions by people that work with Oro products every day. We may not be the biggest company in the game, but we are totally committed to the success of each customer. 
FAQ
What is B2B customer experience?
B2B customer experience encompasses all touchpoints between the customer and the brand. It includes digital assets such as websites and apps, as well as human interactions with sales and customer service reps, all the way through to the delivery of the product and the product itself. Today, the CX is more important than price, an buyers are willing to pay more for a better customer experience.
How important is customer experience in B2B?
In 2022, customer experience in B2B is more important than ever. Millennials make up a larger portion of the workforce and they have high expectations for digital CX. Every additional step they must take or click they make is perceived as friction, making the customer experience less attractive.
How can you build a good B2B customer experience?
Creating a good B2B customer experience starts with a customer-centric approach. It includes identifying, understanding, and resolving pain points. Building a good CX for B2B clients includes using digital technology to automate as much as possible and allow customers to self-serve when and where they want.