This post was contributed by Ben Hartwig, Web Operations Director at InfoTracer
One of the most important – yet overlooked – aspects of running a successful small to mid-sized business is market research. Market research is an investigation into your potential customer and their needs. Market research gives you vital information so that you can have a foundation for your marketing plan, customize your marketing strategy to your customer, identify ways to meet the needs of your customer, gain a competitive edge over other businesses offering similar goods and services, and reduce your risk while growing your business.
Market research is especially crucial when your customers are not individuals, but businesses.  For instance, in B2B eCommerce the purchase verdict is made by a diverse decision-making body and not by an individual. Thus, thorough research of their needs is key. 
While there are several ways to conduct market research to gauge the pulse of the market, online resources often provide a flexible and affordable method to quickly obtain critical information to aid in the development of your business. Here are the top online sources for affordable market research strategies and what you should know about them.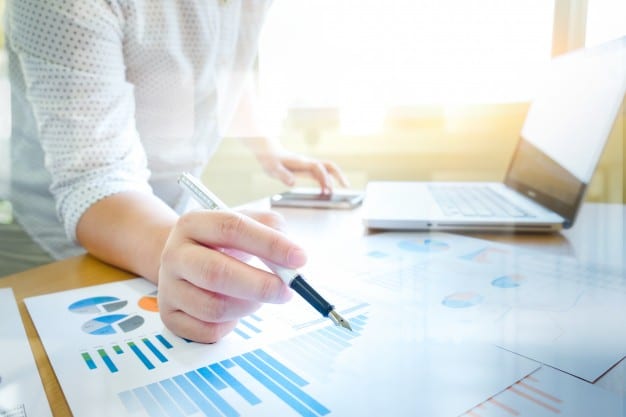 Common Market Research Strategies
By following the common strategies, B2B eCommerce brands can identify influential customers and get directly in touch with them to create mutually beneficial partnerships. This will result in valuable sales leads and eliminate the wasted time spent on inferior opportunities.
Some of the most common market research strategies include:
Trade Association and Industry Publications
Joining a trade association is a time-tested way to learn about the trends in your industry. Many trade associations offer valuable methods of learning more about your industry, including:
Networking events

Conferences

Workshops

Newsletters

Industry publications

Ability to have your business listed in a relevant database
Competitor Research
A simple and affordable method of market research is to review your competitors' advertising and sales materials, which can show you what your competitor is doing and what gaps there are in their product or service offerings.
Customer Internet Usage
Customers provide a number of important details about themselves and their spending habits when they shop online, including:
Whether you have visited the page before

What content you have clicked on

How long you were on a page

Your preferences
Today's consumers have a greater awareness of cyber threats according to statistics, so be sure that your site is optimized to gather relevant information in a compliant manner before using tracking cookies or similar technologies.
Customer Feedback
Sometimes, it is best to go to the source for feedback on your business. Asking customers questions during a follow-up interview or request for feedback can provide you with important information about your clients' experience with your business and product or service. This insight can help you to make adjustments and improve customer satisfaction. 
For example, rideshare company Uber collects feedback from customers after every drive. Poor feedback or a history of poor experiences can lead to the deactivation of the driver, according to Uber's website. Additionally, drivers are able to give feedback about passengers, so if a passenger is threatening, disrespectful, or otherwise unsafe, they may be banned from using the service. This open policy encourages best behavior by drivers and riders alike.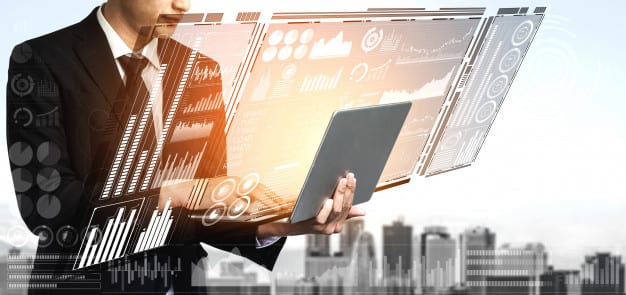 In one high-profile scenario that became known as "Dell Hell," computer company Dell received negative feedback from journalist Jeff Jarvis about his experience with Dell's customer service team. Soon, other disgruntled customers began sharing their own tales of woe online. The stories then expanded to other blogs, social networking sites and in national newspapers including the New York Times. The company eventually learned from the experienced and dramatically changed their approach to customer service and feedback, ultimately launching a separate website for customers to leave reviews and complaints.
Objective Data and Industry Analysis
Today, the information about potential customers and clients is voluminous, thanks to big data. So, what is big data? This term refers to data that is so large and fast that it cannot quickly be analyzed or used usefully by a human. Instead, computers can sift through massive amounts of data and provide objective information to help your business, including:
Reasons for problems with your products or services
Ways to reduce costs

Market movements

Methods to increase efficiencies

Gaps in your product development

Information key to making decisions
Another method of obtaining objective data about your business is to access industry analysis prepared by third parties. Some sites offer a piece-meal approach that allows you to only pay for a specific chart, piece of the market, or demographic.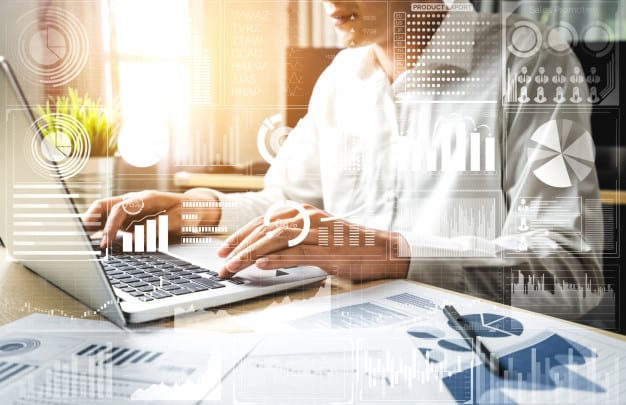 The Best Sites for Market Research and Their Features
Some of the most well-known sites for market research and how they can provide valuable information about your business include:
U.S. Census Data Tools
U.S. Census Data Tools help you determine the size of the market and research how many people may become your customers. The greatest benefits of this site are free industry research reports and access to many online market research tools. However, you may only gather broad information about your customers, such as their demographic information and location, but not necessarily their specific needs and customer behavior.
SBA's Office of Entrepreneurship Education Resources
The U.S. Small Business Administration is a valuable resource for small businesses in a wide array of industries. It also offers the Office of Entrepreneurship Education Resources, which include different research analysis tools, reports, and methods to help you learn about and launch market research. However, these resources are readily available and accessible to your competitors, so this may not give you an edge over the competition, although the site can still provide you with a strong foundation on the subject of market research.
Public Records
Another effective method is to search publicly available records about your potential client pool. You can use a third-party site to get information about a customer when you have a customer's name. City halls sometimes offer details about expansion plans of local businesses, as well as information about the age, occupations, and education levels of residents. You can pay for an online database of public records that encompasses only the metrics you are looking for, such as gender, age, or income level. You can also request information that market to public entities, including previous vendor contracts that can help you devise a pricing strategy. 
Information that may be contained in public records may include:
Location

Age

Address

Income level

Family member information
Like with the SBA tools, this information is readily accessible by competitors. Additionally, if you collect public information and share it with others, you will need to ensure you abide by relevant consumer protection laws.
City Town Info
City Town Info is a site that gives you demographic information about the people in a particular city or town. This is especially helpful if you are operating in a limited area and need information about potential customers, such as their:
Professions

Income levels

Educational levels
You can also use the site to gain insight if you are expanding to a new market. However, you will likely need to supplement this information with more specific information about customer needs and buying behaviors.
Google Surveys and Google Trends
Surveys provide a fast way to get information specific about your business, product, or service. Customers may be asked a few open- or closed-ended questions, usually sent via email. It is generally cheap and easy to send out surveys, especially with Google Surveys, which allows you to distribute relevant surveys to people who match the characteristics of your target customer. Google does the heavy work of identifying relevant people and gives you the results. However, not all survey respondents will take this process seriously and may simply fill in answers to get rid of them.
Another powerful market research tool is Google Trends, which highlights industry reports and popular keywords relevant to your business. You can also set up filters based on your region and category.
SurveyMonkey
Another useful survey site is SurveyMonkey, which provides user-friendly surveys to existing customers. This tool can give you valuable insight into your current customers so you can better tailor your services to them. However, this tool is sent only to your existing contacts, so it will not allow you to reach potential clients.
Alexa Tools
Alexa tools offers a number of unique market research tools, including:
Audience overlap tool

– This tool allows you to enter up to 10 competitor websites to generate a list of websites that your mutual customers visit so you can learn about your customers' other interests.

Competitive keyword matrix

– This tool lets you identify the search terms your target customer is using so you can see how well your website is optimized based on such key terms.

Site overview tool

– This tool lets you input a website and generate a report about the site's keywords, sources of web traffic, geography breakdown of the audience, and other websites that its customers visit.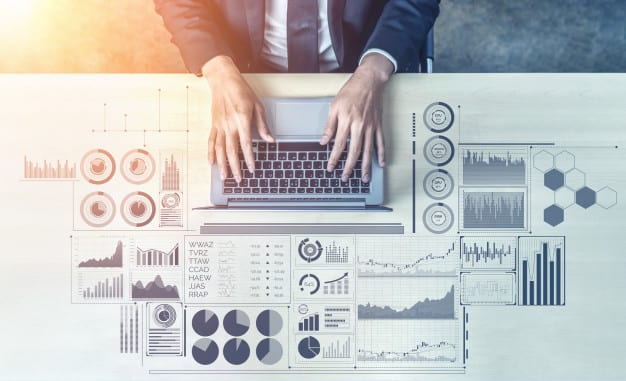 Other Survey and Poll Based Market Research Tools
There are a number of other survey and poll-based market research tools. For example, PickFu provides instant market feedback at rates as low as $50. LeadQuizzes is a site that was made specifically for marketers to develop customized quizzes for their existing or potential customers.
Market Research Data Resources
You can also leverage the research that other sites have painstakingly collected. For example, American Fact Finder is a free tool that lets you garner information from U.S. census data, including information on:
Companies

 

Individuals

Locations

Trends
You can maximize the usefulness of this information by sorting by age, income, location, and/or income.
Another valuable market research provider is the Pew Research Center, which provides insight into social, industry, and media trends available through a large database of free research. The site contains valuable research on the use of social media and marketing statistics.
Similarly, Statista offers statistics on a variety of areas, including marketing. It helps users digest this information much easier by comprehensive infographics and charts. The site has more than 1 million relevant statistics and facts regarding 600 industries in more than 50 countries. Its information is also available in multiple languages.
Social Media Market Research Tools
One marketing research tool that cannot be overlooked today is B2B social media. One such tool is Social Mention, which is a real-time social media search tool that can help you learn about trending online topics. You search for a keyword and the site pops out user-generated content from various social media platforms.
BuzzSumo, Quora, and Reddit are similar free social media market research tools.
What Are Market Research Data Visualization Tools and Why You Need Them
Data visualization tools take all of the important data that you gather and present it in a manner that makes it easier for you to understand. Big data is not helpful if you do not know how to use it, and data visualization tools help you to better understand key information about the data you gather.
Conclusion
The digital accessibility of today allows small- to mid-sized business owners to gain access to valuable insight through online sources without breaking the bank. This is especially useful for companies in B2B eCommerce as they often need to employ a variety of qualitative and quantitative methods to squeeze the most value out of their research.
You can explore some of the top online sources for affordable market research statistics above to learn more about your target audience.
About the author: Ben Hartwig is a web operations director at InfoTracer. He authors guides on marketing and entire cybersecurity posture and enjoys sharing the best practices. You can contact the author via LinkedIn.