Stand out from the crowd online, make your content interactive and engaging, and watch your sales rise.
Interactive content in eCommerce is here to stay, and it's not just for consumers. B2B marketing is often put on the back burner in favor of customer-focused content, but it is an area that is well worth investing in.
The days of being amazed with popping colors and beautiful models are over. Today, consumers want to take the lead. Whether it's social media or your eCommerce site, they want to make the internet their own playground: click, choose, flip, zoom, win, … in short: have an actual experience.
According to a survey in the DemandGen Report, interactive content is becoming an essential part of a B2B marketing strategy. The report states that 88% of B2B marketers are pushing for more interactive content, while at the same time, only 18% consider themselves to be "extremely confident" in the effectiveness of their campaigns.
This suggests that B2B marketers still have a long way to go to compete with the creativity of their B2C counterparts. Similarly, in this blossoming industry, there is plenty of space for opportunity. Many of the lessons learned from B2C can be transferred to B2B, with different kinds of content for each stage of your journey.
The list goes from quizzes and contests to calculators, polls, and even customizing or virtually trying out products using AI in eCommerce. 
To help get you started, let's see some engaging content ideas to take your eCommerce marketing strategy to the next level.
Quizzes That Everyone Will Love (to Share)
It can be tough to find the time in the day to seek out new partnerships, so make the experience quick, easy, and fun. At first glance, a quick, friendly quiz can get your message across without sending potential collaborators down a rabbit hole of lengthy explanations and quotes. 
Here, we'll show you B2B marketers how to launch quizzes that attract people to your brand–and don't forget to put a share button at the end to create some buzz!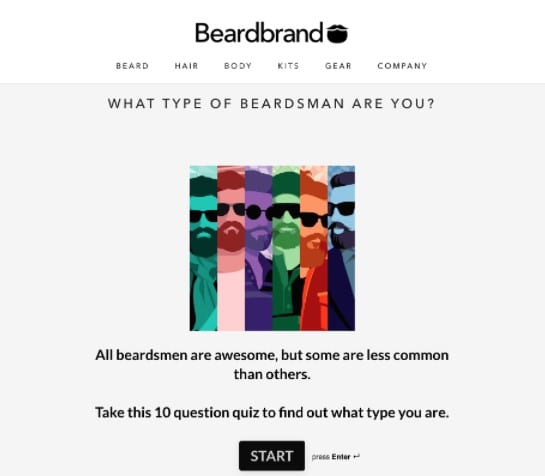 In the example above, Beardbrand, a distributor for men's grooming products, is using engaging quizzes to drive signups.
The winning recipe here is: an intuitive flow of questions, appealing visuals, and a conversational writing style to put the user at the center. 
Inspiration for your quiz topic and questions can come from anywhere. Your industry, the pain points your product addresses or even the distinct brand image you've established.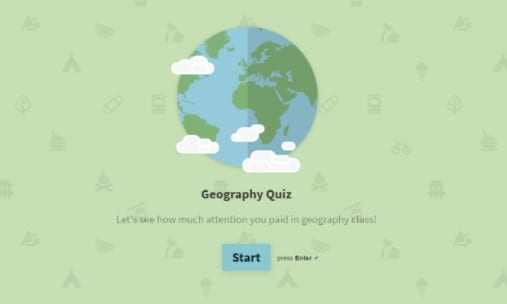 [Source]
Hated in school, loved on the internet – online quizzes and tests attract attention. Typeform.
In both B2C and B2B contexts, quizzes are a useful way of filling the top of your funnel with new leads, and they can be adapted to any industry. For example, BrightEdge created a quiz that challenges its B2B customers on their SEO knowledge. Testing your users' understanding of your specialist subject has the dual benefits of convincing audiences of your expertise and revealing areas of weakness that you can solve. 
What's more, they are very easy to create. Simply think of a few questions, add your brand logo, and challenge your audience. To drive traffic or signups, be sure to add a CTA at the end. You could  add a product offer to the final score page, suggest downloading your app, or present articles for further reading. 
And quizzes are fun! A good design and a mild challenge that only takes a couple of minutes to complete can be irresistible on a lunch break or a commute, and quizzes have been known to have a conversion rate as high as 10%.
With endless possibilities like these, you only have to choose the right template, create your own quiz, sit back, and watch your numbers go up. 
Contests for Maximum Win-Win
Contests are another favorite of eCommerce marketers. They are an easy and effective way to get on your audience's radar, keep them interested, and even increase sales. 
A simple "tag a friend" contest on social media will exponentially grow your reach and brand awareness. Instagram contests are perfect for this and you will see a significant boost in followers. 
If your focus is on lead generation, contests hold another great advantage: You collect emotional data. When people give you their contact details to win a desirable prize, they form a positive attitude towards your brand. A perfect way to generate quality leads and start your conversation with them.
Of course, contests aren't just to attract new customers to your eCommerce site. Spoiling your fanbase a little to keep them entertained and engaged, is always a good idea. 
How about a free upgrade, a 2-for-1, or a 50% discount? There are many ways to keep them wanting more.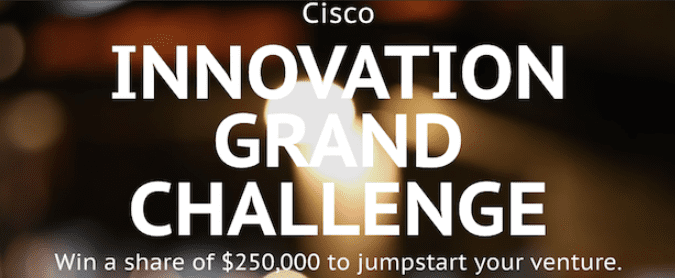 Cisco's Innovate Everywhere Challenge used a contest to gain new investment deals. TeskaLabs.com
Cisco's Innovate Everywhere Challenge was an exemplary method of using contests in B2B marketing. The reason behind the competition is to stimulate innovation by offering financial backing, with Cisco getting a stake in the winning company. 
By turning it into a contest, participants have a strong incentive to enter, meaning the standard of entries is very high. Cisco offers a $25,000 cash prize, $25,000 in seed funding, mentoring from Cisco, and a three-month innovation program to develop ideas.
Clearly, not every company has the financial firepower of Cisco, but the idea can be scaled down to build strong B2B connections for any product or service.
Interactive Descriptions and Customization for the 'Want' Effect
Contests and quizzes are shareable and perfect for use on social media. But interactive content for eCommerce doesn't end there. 
There are many ways to engage visitors on your site, extend their time spent on-page, and drive up conversions.
With interactive content, you can emulate the feeling of going into an actual shop. It lifts the hostile "Please don't touch" sign off your products and creates a connection with your customer. 
The key is to go from a simple product description to an interactive product demonstration. Seeing something from different angles, in different contexts or colors will make your users more hesitant to just bounce off to the next thing.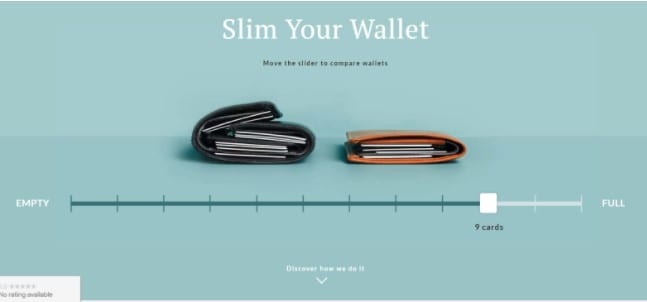 Bellroy.com found the perfect way to demonstrate what sets them apart from other brands.
Bellroy shows how their wallet design compares to a standard model depending on how many cards it holds with an interactive slider. And they added the perfect CTA: "Discover how we do it". Who wouldn't want to know how the same amount of cards can result in bulge or no bulge?
While this works ideally for consumers, the same tactic can be used for B2B. Suppliers have a lot on their plate, and continuously reviewing the products they sell can often be overlooked. By creating something so interactive, Bellroy can catch the eyes of their customers and other businesses.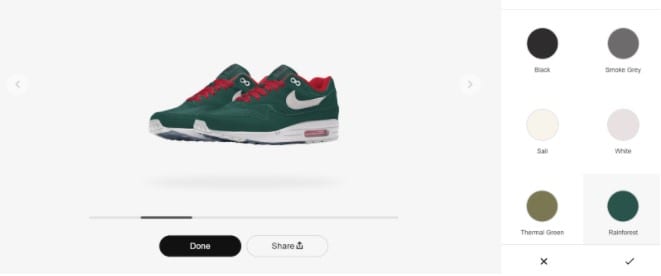 Telling a company what your favorite colors are is much better than using a marker. Nike.com
Giving people the chance to customize products is another way to have them rush through the payment process and then to the window to check for delivery trucks.
Companies like Nike or Converse know that their shoes are already classics. But to top things off, they let fans of the AirMax or Chucks order their very own customized pair.
Interactive Walkthroughs to Guide Users
Interactive walkthroughs can have a big impact on conversion rates for any B2B SaaS company. They effectively triumph over your user's first instinct to just mindlessly skip through the manual.
It's the simple idea of learning by doing. Guiding people through all your features will avoid frustration later on. You want to lead them to that aha! moment as soon as possible and convince them that they have made the right choice.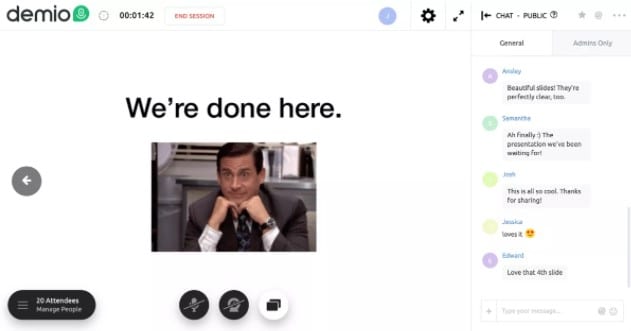 Interactive walkthroughs are an additional opportunity to bond with customers. Demio.com
For a successful onboarding, the webinar hosting service Demio invites new users to a fake webinar to show them the ins and outs of it. It comes complete with fake attendees and practice suggestions to be ready when it's show time.
We've saved the best, most engaging way to engage your prospects for last:
Calculators Make Hard Facts Easy to Understand
Following the same idea of learning by doing, a calculator on your site is a great way of boosting your time-on-page stats.
If you are not in the business of insurance, mortgages, or taxes, the idea of putting a calculator on your site might seem far-fetched. So let's get straight to the examples of how companies from different industries use them.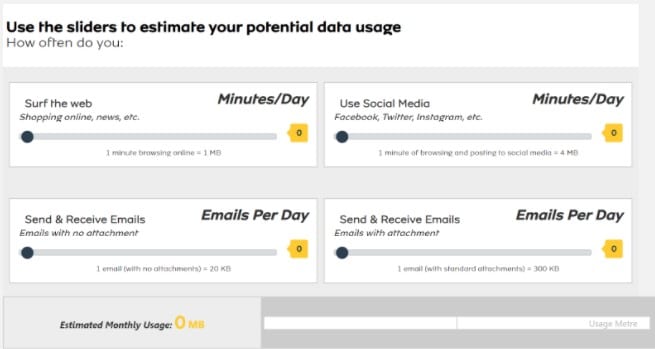 With calculators, you can proactively answer your customer's questions: Mtnonline.com
The mobile operator MTN added this handy calculator to their site to help people find the right data plan – mercifully easier than studying a complex pricing plan. And having customers do the math themselves gives them greater confidence in their purchase decision.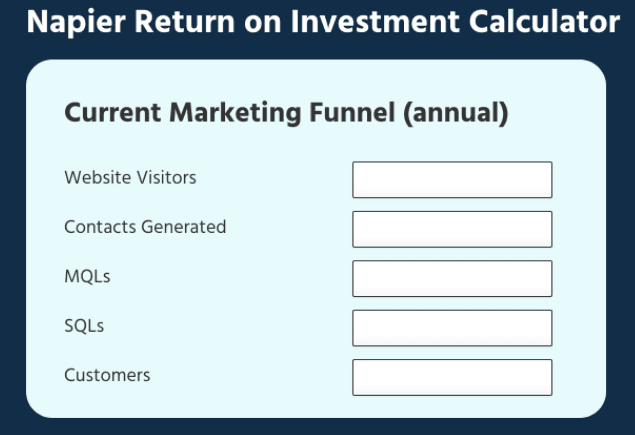 Calculators can be a tangible way of showing your worth to potential clients. Napierb2b.com
Napier B2B shows how a calculator can give customers a clear idea of their return on investment. Relatively simple to create, a calculator is a sure-fire way of attracting the attention of those who do not want to guess their ROI from your marketing pitch.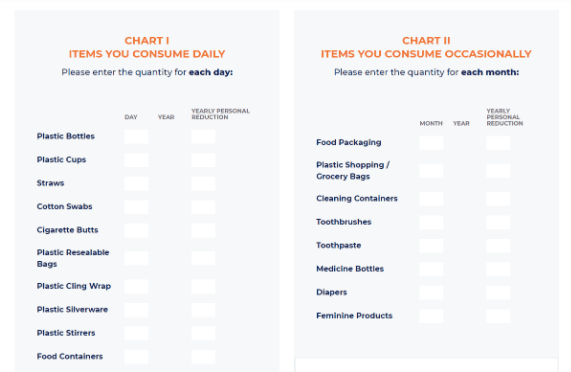 Like quizzes, calculators can tell people a lot about themselves. The Earth Network.
The Earth Day Network developed this Plastic Pollution Calculator to raise awareness and have people make a pledge to reduce their plastic consumption. Granted, this is not an example of eCommerce, but educational calculators like this can easily be adapted to any kind of business.
Just like quizzes, calculators put the user at the center. Users put in their data and get valuable information in return. With detailed information related to your actual products, calculators can act as an important customer touchpoint and work wonders for your conversion rate.
Users That Play With You, Stay With You… and Google Notices
To recap: engaged users make for more loyal customers. But interactive content isn't just a part of your eCommerce marketing plan. It's also a matter of SEO, as it affects a range of site metrics, not just conversion goals.
Head over to your Google Analytics and check how interactive content affects the time spent on your page. If this metric goes up because your content effectively caught and kept your visitor's attention, search engines will look favorably on you.
So Where to Start?
If you are reading this article because you are new to the world of interactive content, it is easy to get overwhelmed by it all. Start with one of the low-effort, high-gain strategies outlined here, such as quizzes and contests, to boost your B2B sales strategy.
Optimizing your site to make it more interactive might require you to put on the big thinking hat. Do some market research before, identify your target audience, and check what your competitors are doing to help decide on the direction you need to take.
But if you haven't crafted your eCommerce strategy yet, it's a great idea to get a full picture of the impact that going digital will give you.
After all, there's lots to consider before making the leap. You must know what revenue benefits to expect and estimate the time to ROI after implementation. That's where an eCommerce ROI calculator comes in – it offers you everything you need to understand how far your eCommerce investment will go.
Want to give it a try? You can find Oro's free interactive B2B eCommerce ROI Calculator here.