If you ever needed a household item, an electronic gadget, a gift for a friend, or just about anything else you likely turned to Amazon. With the world's largest share of web traffic and customer base, it's easy to see why selling on Amazon Business might be appealing to business owners. Take a great user experience, combine it with fast shipping times and ease of market entry, and it may be a great alternative to building your own B2B eCommerce store.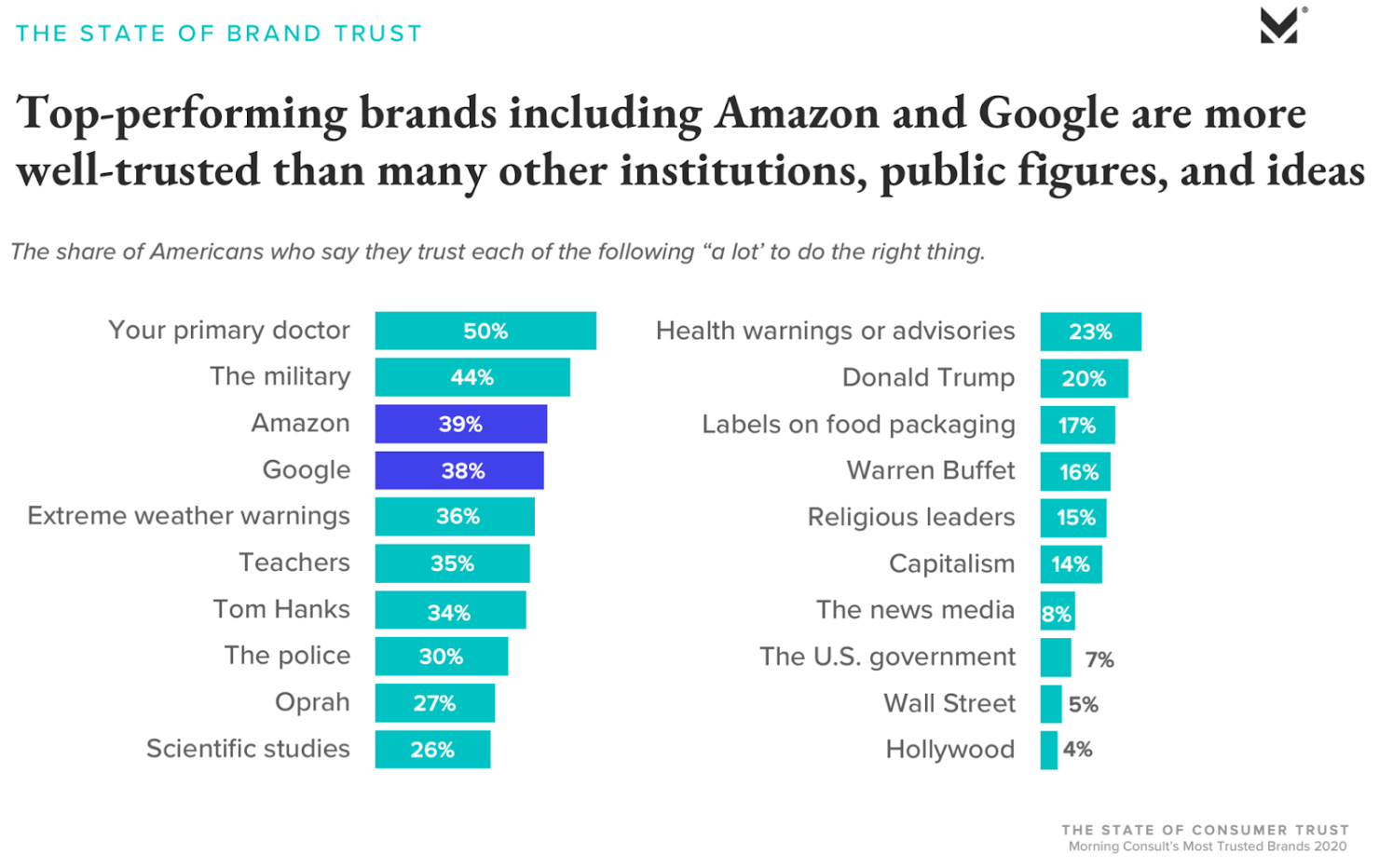 [Source]
Upon closer inspection though, it's not that simple. Amazon Business may be a great choice for some sellers and a terrible channel for others. It depends on the products you sell, the competition within your industry, and your willingness to comply with the numerous restrictions Amazon places on sellers.
Just as with their consumer site, Amazon Business is already the go-to place for not only small businesses but Fortune 100 companies and the massive government procurement market. The SLED (state, local and educational) market encompasses everything from city government to utility providers, police departments, hospitals, educational institutions, and more. 
But before you decide to jump into selling on Amazon's B2B marketplace, carefully weigh the pros and cons. Some will dismiss Amazon altogether. Others will need to dig deeper and determine the extent they want to utilize Amazon's platform. In this guide, we'll explore the pros and cons of selling on Amazon Business for B2B businesses.
What is Amazon Business?
Amazon created a solely business-to-business (B2B) marketplace in 2015. The internet giant's retail prowess, tech solutions, and the weight behind its name have proven to be very attractive to business buyers. The Amazon Business platform transforms B2C into B2B with business-specific features such as:
Businesses prices separate from consumer prices

Multi-user accounts with permissions and approval settings

Reporting ability for sales data and business expenses

Different business purchasing options, payment terms, and credits
One benefit of selling through Amazon Business is reaching customers that are difficult to reach through marketing your own eCommerce store. For example, there are businesses that solely use Amazon Business for its omnipresence, familiarity, or company policy. Amazon's strong marketing tools help attract business buyers within the commercial, SLED, healthcare, or nonprofit sectors and support tax codes for buyers in the UK and EU.
Why Amazon Business Matters
Amazon Business is becoming the go-to place for businesses because it makes purchasing easier. And, with a track record of low prices and fast shipping, Amazon Business is quickly becoming a destination for B2B buyers.
What's more, Amazon's success is having a domino effect. It's driving an increasing number of enterprises to create a B2B marketplace of their own.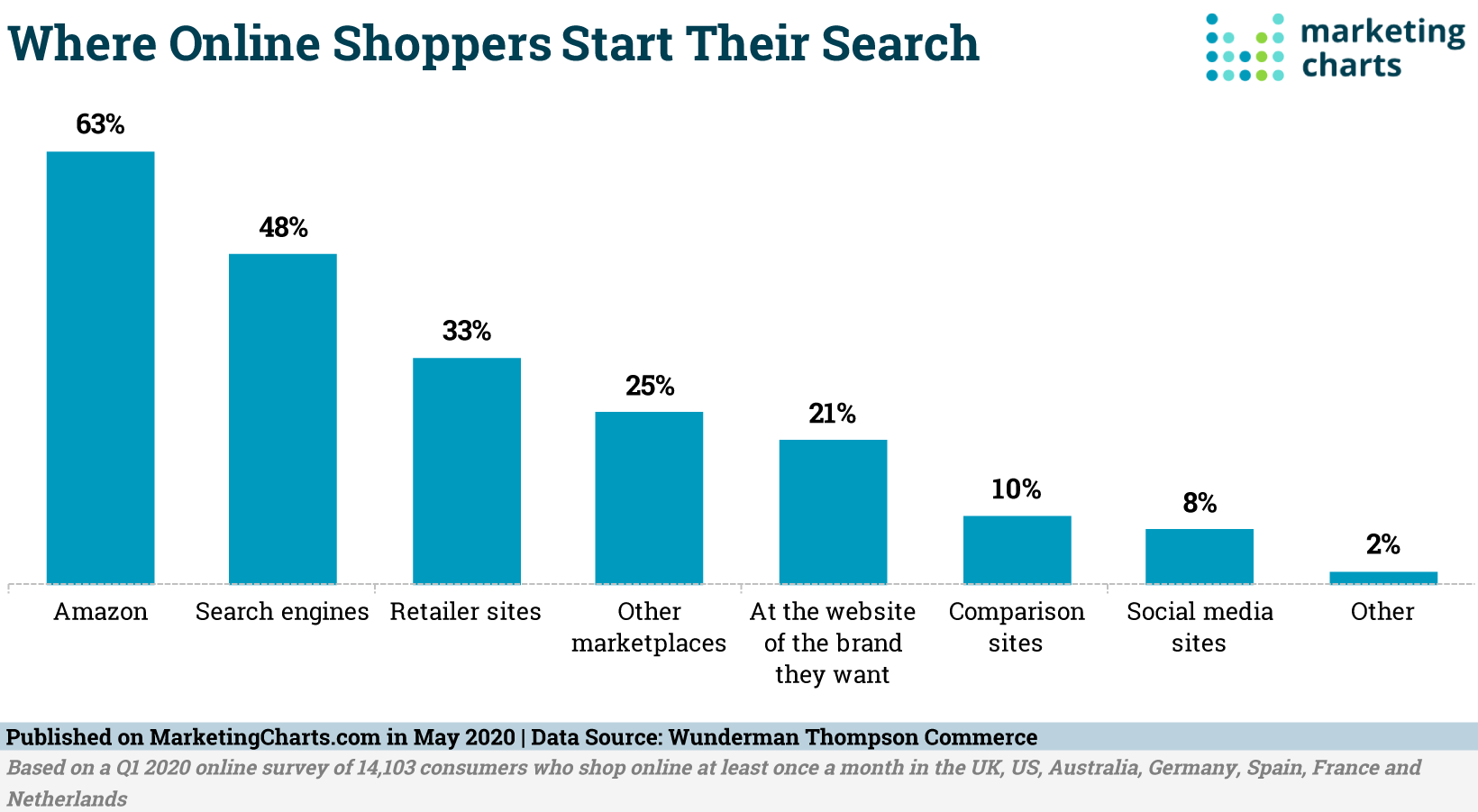 [Source]
Research shows that a whopping 63% of shoppers first search for products on Amazon before looking elsewhere. As Amazon-proficient millennials continue filling upwards of 73% of decision making roles in the B2B sector, manufacturers and distributors must work hard to win them over. These digital natives may appreciate value-added services such as industry knowledge and unique technical expertise but they were raised on Amazon and Amazon is where they turn to make a purchase. 
So Amazon Business matters because it provides B2B vendors a huge pool of prospective customers and a solid FBA (Fulfilled by Amazon) service that enables merchants to streamline fulfillment and maximize exposure under one roof.
How to Start Selling on Amazon Business
Whether you use Amazon Business to augment your traditional distribution channels or rely on it as your sole eCommerce channel, getting started is easy:
Register for the Professional Seller account. If you are already selling on Amazon, you simply add Business Features via Seller Central.

Pay the fees. The Professional Seller account currently costs $39.99 per month. FBA, referral, and advertising

fees are the same as for Amazon B2C

's site.

Create a business profile. You'll have the ability to describe your business in full and add certificates, credentials, and data of interest to your business customers.

Add your

product catalog

. Amazon Business allows product information options such as brochures, instructions, technical or safety certifications.

Market your products with custom discounts, sponsored listings, and enable additional services such as installation.
Pros of Amazon Business
[Source: Amazon]
Amazon Business offers advantages such as:
Large market
Amazon Business has a sizable customer base. In 2019, this included Fortune 100 companies, 80% of the largest educational institutions, 50% of the biggest hospitals, and 40% of the nation's local governments. Smaller B2Bs can see immediate exposure and boost traffic when they join the Amazon Business marketplace.
Many businesses and SLED entities prefer to purchase a wide variety of items in one place: from electronics and furniture to office stationery and even toys. Business buyers and B2B furniture suppliers who already have experience with Amazon appreciate the breadth of selection and familiarity with the platform. 
Recurring orders
Many business buyers purchase the same items on a regular basis. Amazon Business promotes this practice through its Business Prime offering. This encourages buyers to set up recurring orders. If you sell spare parts for tools, consumables, PPE equipment, or any item purchased on a regular basis, Amazon Business will keep those orders coming to you.
Business support services
Amazon Business provides the necessary infrastructure that B2B buyers want (e.g. account management, multi-user support, business account payment options, etc.). Amazon Business supports sellers with fulfillment services that include warehousing products, shipping goods, managing returns, and servicing customer issues or complaints.
Amazon Business also supports advertising efforts and handles your payment processing. For small B2B eCommerce businesses that are just starting out these may be valuable services.
Ease of use
By registering a seller's account with Amazon Business, you can launch your B2B eCommerce business in just a few hours. Instead of building your own infrastructure and website (which might require significant upfront investments in both cost and time), you can start selling immediately. 
Amazon has a reputation for great seller support. They are ready to help if you experience technical problems or issues with set up. While a B2B eCommerce vendor will likely offer the same, Amazon's support team, helpful content, and large seller community tend to address most issues sellers run into.
Institutional trust
Buyers are always cautious when working with new vendors as there are many variables and unknowns. Because Amazon is a reputable and trusted brand, customers feel comfortable purchasing through them. Like a borrowed halo, you benefit from the trust buyers have in the Amazon name.
Even if shoppers don't go to Amazon Business looking specifically for your store, your presence in the marketplace provides an air of credibility. Business buyers understand that Amazon is committed to customer experience, and that commitment is automatically associated with your brand.
Diversity
Amazon is one of the largest American corporate structures, so they take pride in showcasing brands that demonstrate the diversity and social and corporate responsibility. They have special promotion options and a number of bonuses for startups, female, minority, or veteran-owned businesses. You can reach buyers who look for these criteria, carve out your niche, and grow your brand presence within it.
Cons of Amazon Business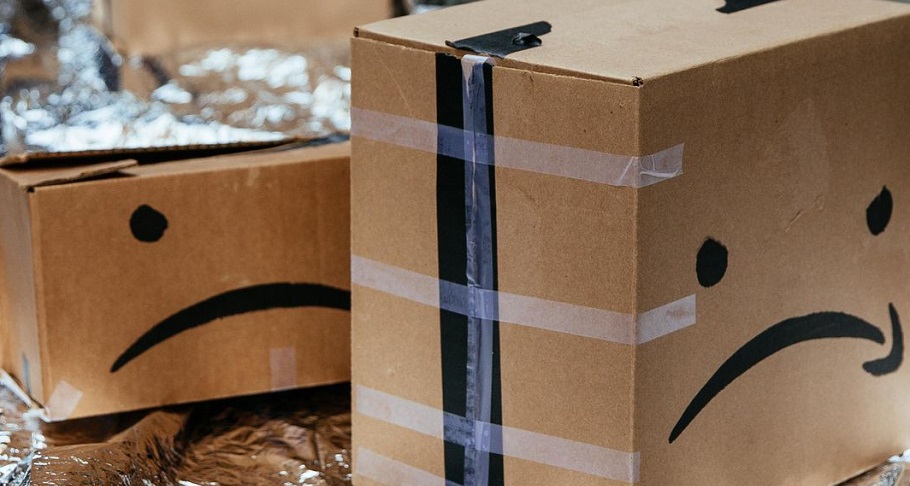 [Source: Kevin Hagen/Getty Images]
Nothing is perfect. Selling on Amazon Business has a downside. Here are a few things to consider when deciding if this channel is right for your business:
Lack of control
Despite the money you will pay to sell on the platform, Amazon won't allow you to control it very much. Once a part of the Amazon marketplace, you'll be restricted by their specific terms and conditions. You won't have the freedom that comes with operating your own website. After all, to Amazon, you are a third-party seller and easily replaceable.
Amazon is a one-size-fits-all platform, and may not offer the right promotional, marketing, integrations, or user experiences your brand needs. While setting up may be easy, maintaining control and ownership on Amazon's terms as your business grows will be difficult, if not impossible.
Loss of data
While you'll be reaching a truly vast customer segment on Amazon, all of these people are actually Amazon's clients, not yours. You won't have access to insightful data about your customers nor be able to market directly to them. That makes it hard to build your business.
For example, you won't have access to buyer's emails, and Amazon's product screening, product information, and customer communication restrictions limit your ability to strategically build customer value.
Loss of branding
For manufacturers, once you load your products into the marketplace, you will lose control of your brand. 
Any other seller of your product can change your product image or description. If you currently sell through distributors that are selling on Amazon Business this will be a continuing problem.
If you are not a manufacturer, Amazon is notorious for gathering data to determine the best selling products and then selling these products directly – in competition to you. 
Marketplace fees
Amazon Business is a pay-to-play channel. You will incur monthly subscription fees, referral fees, and commissions. Amazon discontinued tiered referral fees for business transactions, meaning there's now even less incentive to offer products at bulk prices. This is certainly not for every business, especially if you operate on low margins. 
Since Amazon's fee structure is complex and ranges from product to product and category to category, do your homework and crunch your numbers before launching an Amazon store. As an alternative, you can create your own B2B eCommerce website and allow customers to buy from your website.
Not for everyone
Before selling your products on Amazon Business, you must know your numbers. As a rule of thumb, Amazon is not well suited for commodity, bulky, or low-margin products. Their FBA services favor smaller products, pushing out many businesses with bulky items or requiring them to ship direct.
What's more, Amazon's categories are not created equally. For example, automotive is one of the biggest markets and raw materials is one of the smallest. You need to know buyers are looking for what you sell. 
To help crunch the numbers, Amazon offers a handy sales margin calculator on their pricing page.
Competition
There are countless merchants on Amazon Business so you might end up facing steep competition. Besides, selling on Amazon promotes product comparisons, which may not be ideal for every business. It's difficult to differentiate on customer/product experience, service, or brand when all content is confined to pre-formatted product pages.
Selling on Amazon might be counterproductive for some businesses. You risk commoditizing your brand as any difference between you, your competition, and Amazon itself is eroded. In addition, Amazon came under fire recently for gathering and using sales data to further their own strategic objectives.
Little flexibility
Amazon offers some level of customization when it comes to access roles, pricing, shipping, and payment options. This, however, might not be enough for all B2B sellers. Ultimately, selling on Amazon means you operate in the direction of Amazon. This gives you and your customers a highly structured experience, not an immersive one. Forward-thinking brands that want to establish and maintain a following, scale their business across B2C, D2C, B2B, B2B2B, or a combination or selling are better off building their own eCommerce presence.
Amazon Business vs. Company B2B Site: Striking the Balance
Whether you want to create your own B2B eCommerce store or even build a multi-vendor marketplace of your own, you can't ignore Amazon Business. 
As more and more manufacturers, distributors, and retailers move online and utilize B2B eCommerce technologies, Amazon Business will remain a viable channel. Here are three different ways of using Amazon Business to help augment your eCommerce efforts:
Use Amazon Business as a trial for B2B eCommerce sales to save time and money in the short term;

Incorporate Amazon Business as part of your long-term brand building strategy;

Create your own dedicated eCommerce site and use Amazon Business as a supplemental sales channel.
Alternatives to Amazon Business
Business sellers, particularly manufacturers, distributors, and retailers should consider long-term goals when crafting their digital strategy. Whether or not you use Amazon Business as a selling channel, you should explore the B2B eCommerce vendors, platforms, and options available.
B2C eCommerce with B2B add-ons
No business is alike. The back-end needs and customer-facing features a specific business needs are unique. Whether it's corporate account structures, multiple product catalogs, tiered pricing structures, payment terms, and ordering workflows, business sellers have many more requirements than traditional B2C systems offer. The biggest disadvantage of B2B-optioned B2C solutions is that they aren't purpose-built for B2B. With these solutions, you generally end up spending time and money on workarounds, extensions, or even changing platforms.
Purpose-built B2B eCommerce Platform
A purpose-built B2B eCommerce solution will offer you much more than a B2B plugin for Shopify or an Amazon Business account. Since B2B catalogs, pricing, ordering, and shopping experiences are much more nuanced and complicated, your platform should offer personalized portals with quick-order forms, custom pricing, and pre-negotiated quotes. The same goes for payment preferences, which can include unique terms and invoicing requirements. Look for a system with B2B-specific features offered out-of-the-box, as this reduces complexity during implementation and leads to faster time to market.
Determine the ROI of B2B eCommerce
Want a better idea of your cost/benefit picture with B2B eCommerce software? Our B2B eCommerce ROI calculator can help. Input your business information and sales data into our B2B eCommerce ROI calculator to find out the true cost and return on investment of your eCommerce project.

The Final Verdict on Amazon Business
While Amazon Business may not be the right fit for all businesses, it can play an instrumental role in your eCommerce ambitions, whether as a primary or secondary selling channel.
A great middle-ground might be an integration between your B2B eCommerce system and your purchasing processor with Amazon Business. For example, OroCommerce supports integrations with Amazon components such as the Buy Now button. Numerous integrations with ERP, PIM, and procurement systems can also maintain the data integrity that every eCommerce business needs.
OroMarketplace is a B2B marketplace management platform allowing you to create your very own buyer-seller ecosystem. OroMarketplace comes included with the most comprehensive set of out-of-the-box online marketplace features to rival Amazon – so there's nothing stopping you from embarking on the journey of building a marketplace of your own.
Remember, your business and your brand are the same. Whichever path you choose – whether it involves Amazon Business or not, make sure your eCommerce platform caters to your needs and allows you to sell to your target audience most effectively.