We're excited to announce our blog contribution program for OroCommerce. At Oro, we're always looking to provide our community with the latest updates and trends in B2B eCommerce software. With that comes the opportunity of publishing guest blog posts to add new insights to our audience. Our blog contributors receive the benefit of getting a do follow link from a high authority and high traffic website. Blogs get visibility to 10k+ monthly users, 6k+ followers on social, and 5k+ active subscribers on our weekly newsletter.
We are looking for industry professionals who can provide their expertise on the following topics:
B2B commerce digitization trends

Sales automation in B2B

Digital marketing tips for B2B commerce

eCommerce for large organizations

B2B marketplaces

Payments, taxation

Supply chain and logistics

Design and development in B2B eCommerce

Omnichannel selling challenges

Customer relationship management within B2B eCommerce

Current trends and challenges in wholesale, distribution, and manufacturing businesses
Curious on our process? Here's what you can expect: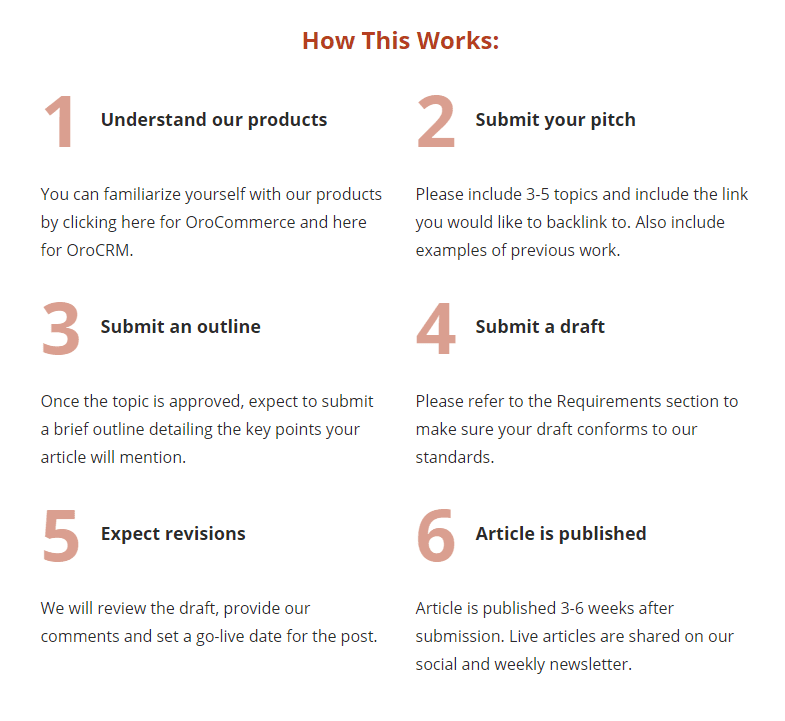 If you'd like to contribute to our blog you can pitch your content here!