2023 will be a watermark year for the B2B eCommerce industry.
According to Forrester, it's the year that US B2B eCommerce will reach $2 trillion. Research agency Insider Intelligence expects B2B eCommerce will cross the $2 trillion mark a year later, in 2024, and Statista expects Europe's B2B eCommerce market to reach $1.8 trillion by 2025.
That's tremendous growth on the heels of a 2022 highlighted by wars, inflation, and economic uncertainty.
So as 2022 comes to a close, let's look back at how attitudes changed from our last year's report and digital commerce trends to follow in the coming year.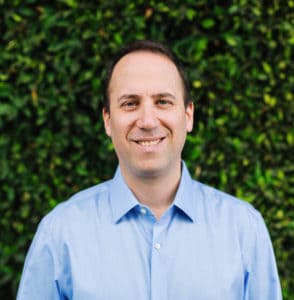 The pandemic has been replaced with even more uncertainty in the world. One thing remains certain - the appetite for B2B eCommerce is just getting started. Today, B2B businesses are facing sky-high customer expectations, rapidly advancing technology, and more competitive pressures than ever. As we move into 2023, we expect even more B2B businesses to adopt and develop their digital commerce systems.
Yoav Kutner, CEO of
Oro, Inc.
To keep you updated with the latest information in the space, we reached out to industry experts to share their insights. 
We surveyed dozens of B2B eCommerce leaders in the United States and Europe that develop, integrate, and implement solutions for the B2B industry and understand the complexities of the B2B business market and the intricacies of B2B buyer expectations.
Here are the B2B eCommerce trends shaping the year ahead. 
2023 B2B eCommerce Trends
This year, 76% of respondents signal that B2B eCommerce businesses will increase technology investments next year while 17.7% believe there will be no change. Only 5.9% see organizations cutting back on technology spending.
Trend 1: Businesses are interested in B2B eCommerce
In our 2022 report, Understanding & Adapting to Modern B2B Buyer Expectations, created in conjunction with WBR Insights, we revealed that 64% of respondents prefer digital B2B channels somewhat more (46%) or much more (18%) over traditional methods. 
We see these trends reflected among B2B businesses who remain firmly committed to their B2B eCommerce channels. Coming up in second place, 63% of respondents identified international expansion. This suggests that suppliers recognize the power of digital commerce to reach customers outside of their geographic areas and expand their market share.
The Oro team surveyed digital commerce professionals, practitioners, and software integrators to generate the results featured in the report.
In the charts below, we compare what our respondents think this year with what they thought last year.
Trend 2: Businesses gravitate towards self-service capabilities
Like retail buyers, B2B buyers look for convenience. And like last year, the B2B eCommerce industry is ready to deliver. Self-service remains the leading area for investment as businesses prioritize the customer experience to make it easier for business buyers to reach their goals. Business process automation comes in second, indicating the importance of streamlining sales, ordering, fulfillment, and other back-office processes.
The biggest change in trends year over year was in marketplaces. Last year,  57% of respondents saw marketplaces rising in importance, and this year it is only 35%. The new focus narrows in on AI and machine learning, jumping 9 points over last year.
Trend 3: eCommerce platforms attract the most investment
Sellers typically invest in systems that provide clear benefits to their business. They look for faster sales cycles, streamlined order management, back office efficiencies, and increased sales. The focus on digital commerce that intensified during COVID-19 remains. Businesses continue to invest and adopt digital commerce platforms, and this trend will continue in 2023 and beyond.
Other solutions such as PIM, ERP, and CRM systems retain their popularity from the year before. This makes sense, as B2B sellers rely on more integrated applications to meet their needs and support their customer experience.
How do top midmarket distributors use technology?
Forrester offers case studies from leading distributor brands.
Trend 4: Out of the box capabilities in demand
The B2B market requires unique functions that aren't typically found in B2C eCommerce solutions. Digital commerce vendors focus on functionalities like ease of integration, support for multiple selling channels, or connecting with other best-of-breed solutions.
This year, respondents selected out of the box features (76%) over customization and flexibility (71%), which dominated results last year. That's because in uncertain economic times, businesses prize the importance of getting a concept to market quickly. They prioritize technology that offers agility, the ability to quickly launch and iterate, and that's what they find with robust out of the box functionality.
Trend 5: Integration remains a major challenge
B2B brands often face many challenges when adopting new technologies and strategies. Integrating existing systems is the biggest obstacle this year, and upgrading legacy systems isn't far off. Data management fell down the list of concerns, tying it with selecting the right software – both primary concerns last year.
A surprising observation is that software flexibility and seeking out solution partners also ended up low on the list. Most likely respondents are struggling with the initial stages of preparing data and legacy systems, shortlisting vendors, and figuring out how to integrate their systems.
What's Gaining & Losing Significance?
Marketplaces: mixed messages
In 2022, marketplaces consumed much of the air in the room. Research by Bank of America Securities and Digital Commerce 360 suggests that nearly one in three US B2B transactions takes place on Amazon Business, and Amazon will soon account for 31.7% of all B2B marketplace sales. As B2B eCommerce sellers dipped their toes in the marketplace waters, it started to become clear that marketplaces may serve as strategic drivers of company growth for some companies, but it isn't for every brand or business.
In one of our most popular B2B Commerce UnCut episodes titled "B2B Marketplaces: Is This Model For You and How to Achieve Success, Rodrigo Garcia, VP, Chief Technology at aerospace parts distributor PartsBase Inc. admitted that "For many businesses, and airlines, in particular, COVID has forced them to rethink how they do business." And while PartsBase had the strategy required to execute its marketplace vision, the same isn't true for all B2B sellers. It's becoming clear that marketplace success depends on leveraging an existing network of relationships and the availability of time and resources to commit to the project.
These mixed feelings are reflected in what respondents think about the future of marketplaces: While 35% believe that B2B businesses will intensify their marketplace strategies, 26% believe the opposite – that this trend will decelerate.
Rising trends
The trends on the rise remain virtually unchanged from last year. Most B2B eCommerce brands are expected to double down on what works, and self-service portals top the list.
Business process automation
In uncertain times, its more important than ever to ensure internal processes are as efficient as possible. Business seek operational efficiencies by eliminating manual processes. Digitizing processes supports the quest for a lean and agile organization well equipped to handle the challenges ahead. For that reason, we expect automation to remain one of the most crucial eCommerce capabilities.
Self-service portals
B2B buyers demand efficient, convenient, personalized information at their fingertips. Time and time again, we see B2B buyers express their desire to solve problems themselves – without the need to switch contact support representatives. Many B2B businesses are still unable to satisfy this desire, and that's where they're focusing their efforts.
Integration
Integration technology has grown incredibly.  With modular and composable eCommerce architecture, businesses will continue to rely on integration to reach business objectives and deliver on their customer experiences. It's no surprise that respondents single out system integration as one of the top three rising trends.
Falling trends
While core rising trends continue the momentum from the previous year, previous year's rising trends are losing steam and falling off the radar for B2B eCommerce brands.
Cryptocurrencies
Fintech and payment options may be a contested trend – but what is not contested is the underperformance of cryptocurrencies. This can be attributed to low support among financial institutions, payment gateways, and the general B2B community.
AR and VR
This year, AR and VR will continue losing steam. Compared to last year, there's even fewer opportunities for AR and VR applications in B2B eCommerce. While some B2C retailers are investing in this technology, B2B businesses will focus on other channels to grow their business.
Social Commerce
Social commerce is booming for B2C retailers. Click-to-purchase ads on Meta (Instagram), Snapchat, TikTok, and other platforms remove friction from B2C purchases. However, it's still unclear if this will translate to the B2B industry where purchases are far less emotional.
What are the the best B2B eCommerce solutions for 2023?
Our comparison table lists the best platforms on the market.
Will 2023 Be the $2 Trillion Year?
Here is what analysts say
In the aftermath of the pandemic, many B2B eCommerce brands conducted a post-mortem to identify where they went wrong and as a result, are now investing in digital commerce technology. Just as they were recovering, 2022 brought historic inflation and economic uncertainty, creating pressure to cut costs, boost productivity, and deliver specific experiences customers demand.
Will 2023 be the $2 trillion year for B2B eCommerce? That is the trillion-dollar question. We believe that all signs point to yes, considering the insights of some of the top industry analysts.
McKinsey: Six key forces exerting forces on digital commerce adoption
Businesses are now facing pressures from six distinct areas. McKinsey identified them as:
Accelerating eCommerce

. With the B2B eCommerce market projected to grow 12% annually until 2026, digital commerce is slowly wrestling market share away from traditional channels. McKinsey predicts that by 2024, digital sales will jump from 20%  to 31% of total B2B sales.

Fast-changing customer behaviors

. Digital adoption rates doubled in the aftermath of the COVID pandemic. Businesses responded, but not all have been successful in their transformation. In fact, there are at least 24 million "high-potential" US and European customers who tried but have not fully implemented eCommerce.

Rising customer expectations

. Every year, customer expectations increase and 2023 will be no different. 74% of B2B customers now expect to see product availability online, and 72% want to buy through many selling channels.

Less forgiving capital markets

. Many businesses embraced approaches that proved to be unsustainable. Some three-quarters of retailers, for example, had negative operating margin growth even as their share of eCommerce sales grew.

Massive advances in tech and data

. The adoption of 5G made content consumption easier for customers. The cloud offers faster computational speeds at lower costs. AI capabilities push the boundaries of intelligence every day.

I

ncreasing competitive pressures

. Large, established digital players are expanding to new markets, and new eCommerce startups are innovating and disrupting traditional ones. Many B2B companies feel pressure from all sides.
Source: Becoming indispensable: Moving past e-commerce to NeXT commerce,  November 15, 2022
Gartner: Modularity and composability drive digital commerce growth
Businesses now make decisions with agility in mind. COVID-19 and B2B supply chain issues taught B2B brands to quickly respond with new products, processes, and customer experiences. While digital commerce architecture has already been morphing from its original monolithic form to API-oriented, recent evolutions such as composable commerce are projected to give the B2B eCommerce industry an overall boost.
Using individual, best-of-breed applications together is not new. Modular commerce takes this concept a step further by offering granular functional components within the core commerce offering. Composable commerce is a further evolution in which business users can construct commerce experiences using low-code tools. Additionally, companies of all sizes, in almost all industries, are increasing investments in digital commerce, often in response to global events.
Source: Gartner Hype Cycle for Digital Commerce, July 11, 2022.
Forrester: Digital commerce businesses turn their sights on operations
Lastly, digital merchants will turn their attention to optimizing operations and perfecting what works. In an uncertain and unpredictable economic environment, sellers will eliminate strategies that don't pay off. This includes axing unprofitable channels such as click and collect, or adjusting unrealistic expectations regarding delivery times. Forrester predicts that as the B2B eCommerce market matures and buyers acclimatize, sellers will prioritize technologies and strategies that cut costs and drive revenue.
Firms will dial back promises and focus on operations in the face of untenable costs… In 2023, at least a quarter of digital businesses will double down on optimization technology and operations such as cloud-based order management systems to consolidate shipments and creatively manage fulfillment (e.g., gigification of last-mile, limited delivery days per route).
Source: Predictions 2023: eCommerce, October 26, 2022
What our leadership team says
When we asked our leadership team to share their insights on 2023, they gave us many answers. The most prominent themes, however, revolved around the three Ts: targeted value, technologies, and transformation.
Targeted value
Businesses must face a barrage of forces – from changing customer expectations to advances in technology and market consolidation and competition. The key is to focus on value-generating activities and serve the most pressing needs. Daphna Andrews, eCommerce and Digital Transformation leader, says, "Today, you need to be responsive to customer needs in real-time and be flexible within your vertical. Making your operations, sales reps, and business clients efficient should be priority number one".
Technologies
When it comes to technology, "We see more and more B2B companies choosing the modular path", says Dima Soroka, Oro's Co-Founder and CTO. "However, for more complex requirements, composable and microservices also come into play."  Either way, he believes this trend will keep growing, and software vendors will generate more features and capabilities to accommodate this trend.
Transformation
Much depends on how businesses transform. "First of all, there's a lot of pushback and challenges. It's often a tall order for B2B executives to accommodate how the company does things internally with new technology," says Yoav Kutner, Oro's Co-Founder and CEO. "But in the end, we're really giving customers something that will revolutionize the way they do business."
Get a free B2B eCommerce RFP template
Know what to ask when shortlisting B2B eCommerce vendors.
Closing Thoughts
The B2B eCommerce industry craves technology. An overwhelming 76% of respondents agree that B2B eCommerce businesses will increase their technology investments, while 17% believe investments will not change from the prior year.
Trends to watch
Businesses are prioritizing self-service portals (73%) as a way to relieve pressure on back-office staff and to make it easier for customers to shop online. Portals also make it easy for business executives to deliver consistent, personalized customer experiences – leading to increased sales and reduced churn. 
Businesses continue to value process automation (69%), whether to optimize sales or gain more control of inventory and the fulfillment process. eCommerce automation enables businesses to deliver real-time information to customers and eliminate manual tasks. 
Moreover, businesses are investing in various subsets and types of B2B eCommerce, including international expansion (63)%, procurement portals (43%), and complex selling scenarios (43%). That's not surprising – businesses are actively diversifying and securing larger market share. Examples include companies expanding into new geographic areas, consolidating purchasing processes, using novel intermediaries, or selling directly to consumers.
For those implementing eCommerce platforms, more than 75% prioritize out of the box features. But integration is still a big problem, as is managing legacy systems. Finding the right talent dropped down the list of concerns – instead, businesses are faced with more technology choices (and opportunities) and more decisions to make.
Points of contention
Respondents sent us mixed signals about their stance on digital B2B marketplaces and conflicting messages on fintech, payments, and security. 
While AI-driven personalization and recommendations promise to revolutionize eCommerce, the application of ML algorithms isn't definitive across the industry. Similarly, trends like IoT-connected devices where machines order replacement parts themselves is yet to gain widespread adoption.
Composable and microservice commerce architecture, while gaining ground, are not a replacement for well-designed modular systems. Modular systems offer many of the same advantages like agility, resilience, and the ability to leverage third-party applications.
Uncertainties in the economy, the market, and supply chain challenges will continue in the year ahead.
What is New at Oro?
In April 2023, we've launched the scheduled 5.1 LTS (long-term support) release. We're excited to deliver even more comprehensive digital commerce features, functionality, and improvements.
And, towards the end of the year, we'll host our first OroVibe United States event. The date and location will be announced in 2023, and we promise an event that lives up to the reputation of our European OroVibe events. OroVibe brings immense value to the B2B eCommerce community, our partners, and customers. Stay tuned for more information!