Have you ever wondered how an eCommerce platform can help you improve sales, boost productivity, and bring new opportunities to your business?
Before you start exploring options, it's important to outline your requirements first. The market is filled with eCommerce vendors and solutions and the selection of features, capabilities, and customization levels is dizzying. Keep in mind there's no one-size-fits-all eCommerce approach, optimal vendor, or implementation strategy. 
And there's no shortcut, either: you must carefully define your requirements, pick a solution that fits your requirements, then develop, test, and prepare your organization for transformative change.
If you're a medium-sized business considering an eCommerce platform, this guide is for you. You'll discover all there is to know about eCommerce platforms from types to major players as well as benefits and tips for vendor selection.
What is a B2B eCommerce Platform for Medium Businesses?
According to research, companies are continuing to invest in B2B eCommerce. Over 76% of respondents in our 2023 B2B eCommerce trends survey stated that they plan to increase their technology investments. Furthermore, Gartner projects that by the end of 2023, 15% of B2B organizations will use digital commerce platforms to support both customers and sales reps in all sales activities.
But what is a B2B eCommerce platform? Just as B2C businesses utilize B2C-focused eCommerce platforms like Shopify or BigCommerce, B2B eCommerce platforms focus on facilitating transactions between B2B sellers and buyers. 
Examples include manufacturers, distributors, wholesalers, and resellers. B2B eCommerce platforms must manage complex B2B corporate structures, diverse partner and customer relationships, and unique pricing, quoting, ordering, and fulfillment needs.
Types of B2B eCommerce Platforms And Technologies
Medium-sized businesses have a broad range of needs and numerous eCommerce software options from which to choose. The market is complex, with many platforms offering overlapping architecture, features, and capabilities. Remember, your eCommerce solution's ultimate goal is to improve operations and sales productivity and provide outstanding experiences to customers.
Best of breed vs best of suite
A best-of-breed eCommerce solution can be considered an advanced solution (at the expense of flexibility) that offers more functionality than you potentially require in a high-performing and scalable solution. These are ideal for businesses looking for award-winning solutions that are highly regarded or specialized in a niche area.
A best-of-suite eCommerce solution is more flexible and composable, requiring fewer development resources and offering faster time to market. These solutions are ideally suited for businesses with a specific experience in mind. These businesses want to change, adapt, and stand apart from the competition.
Monolith vs microservices
Monolithic eCommerce solutions are traditional, self-contained approaches to software architecture. This approach implies that software updates and improvements take longer since the entire solution must be redeployed, leading to a longer time to market. 
In microservices eCommerce applications, the services within the software work independently from each other. The "service" part refers to business services like product management, order management, or pricing. While deployment is faster, scalability and ease of use are sacrificed.
Proprietary vs open-source
Proprietary eCommerce solutions are owned by vendors that license them for use. These solutions are typically SaaS (software as a service), meaning the vendor controls the maintenance, customizations, and add-ons.
Open-source solutions expose the source code, allowing you to modify and build upon the solution. For example, if you require unique product relationships, upsell logic, or personalized discounts, you should consider customizable open-source platforms.
Build vs buy
Building an eCommerce platform from scratch can be an attractive option if your eCommerce needs are particularly complex. However, it requires more effort and resources and exposes you to added risks. Make sure it's the right fit for your business by carefully considering both the benefits and drawbacks.
An off-the-shelf eCommerce solution will usually cover the B2B needs out of the box. Your vendor can manage various aspects of your application, including hosting and security, which leads to reduced costs and time to market.
Build vs Buy: Exploring your B2B eCommerce options
The Top 9 eCommerce Platforms for Medium-Level Business
Here are some of the most popular and well-regarded digital commerce platforms that end up on the radar of medium-sized businesses. Each boasts a proven track record of boosting online sales and streamlining operations.
OroCommerce
OroCommerce, created by the same team that founded Magento, is an open-source platform that is ideal for B2B businesses. It comes built-in with B2B features, like customer personalization, dynamic pricing, segmentation, workflow automation, and marketplace capabilities. It also includes an integrated enterprise CRM tool.
Adobe Commerce (Magento)
Now Adobe Commerce, the formerly eBay company, started its life as Magento. The company was founded by Yoav Kutner and Roy Rubin. Initially, Magento was focused on B2C eCommerce, but has since branched into B2B eCommerce with add-ons and extensions to serve the market.
Optimizely (Episerver)
Episerver started developing CMS technology, then in 2019 acquired eCommerce company Insite, and then acquired Optimizely. Optimizely offers a range of digital services, including digital experience and marketing, focusing on enterprise brands.
Unilog
Founded in 1998, Unilog targets medium-sized businesses that sell online. Their focus is on B2B brands like manufacturers, distributors, and wholesalers, and delivery is through a SaaS model. Thus, the platform is limited to cloud deployments.
Salesforce
Salesforce started with a CRM platform in 1999, but has since expanded into marketing, sales operations, and digital commerce. Their eCommerce offering is extensive, and includes many enterprise-grade features. However, cost of ownership is steep, and Salesforce add-ons can get bulky.
SAP Hybris
Hybris is part of SAP, which offers a suite of enterprise business solutions. The eCommerce offering has many robust, enterprise-grade B2B features around content management, merchandising, and digital experience management. Like Salesforce, solutions are pricey and may not be suitable for all mid-market brands.
Shopware
Shopware helps both B2C and B2B mid-market businesses sell online. They offer a free, open-source edition and a premium version. Shopware boasts an extensive extension library and developer network, making it an optimal choice for smaller brands.
Intershop
Intershops's software solution makes it easy to manage products, ordering, and fulfillment. They also have a large support network with consulting and training resources. Their software is offered on a SaaS and PaaS basis.
Spryker
Spryker is a modular (composable) software that targets B2C, B2B, and marketplace models. It offers products as microservices allowing brands to compose their own best-of-breed solutions. This requires technical expertise that many medium-sized businesses lack.
2022 Gartner Critical Capabilities for Digital Commerce
Find out why OroCommerce was recognized for B2B Use Case for the second year in a row!
What are the Benefits of B2B eCommerce Platforms for Medium-Sized Businesses?
Medium-sized businesses have unique challenges not faced by small businesses or large corporations. eCommerce software technology has evolved to meet these challenges. 
Here are real-life examples of real B2B eCommerce businesses that have used eCommerce and reaped the benefits.
Lawson Products, B2B distributor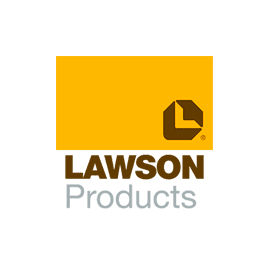 Lawson Products, Inc, is a Chicago-based distributor of industrial maintenance, repair, and operations (MRO) products. The company sees close to $400 million a year in sales of MRO products like equipment, tools, and chemicals. They pride themselves on being "a service business as much as a product business", rolling out initiatives that allow sales reps to be more customer-centric and efficient.
Business benefit: boost efficiency and lower costs
Digital commerce and customer relationship management (CRM) give the company clear visibility of customer data, including activity and communication. Shane McCarthy, Senior Vice President, Supply Chain and Product Marketing, says,  "All of the online tools we provide – they're designed to make our sales reps more efficient." eCommerce allows them to achieve their goals of improving vendor inventory efficiency, keeping customers productive, and eliminating downtime.
Wastequip, B2B manufacturer

Wastequip is a North Carolina-based manufacturer of waste-handling equipment with over 12 brands under its umbrella. Over the years, Wastequip has grown by acquiring dozens of brands. Before embarking on a full digital transformation, the company tested eCommerce with one brand, so once validated the solution could be replicated across multiple brands.
Business benefit: support multiple brands and their needs
Alongside their goal of increasing sales and streamlining the ordering process, Wastequip wanted a platform they could scale. Since Wastequip operates numerous business units with unique requirements, they required enterprise-grade features like multi-item ordering, dynamic pricing, and shipping estimation. They found all of this with their B2B eCommerce platform.
TruPar, B2B self-service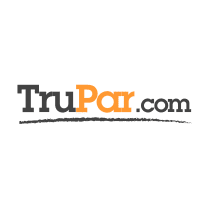 TruPar.com is a Colorado-based eCommerce distributor that carries about 8 million products for forklifts, trucks, and other warehouse equipment. The company took a predominantly offline industry online, allowing customers to request a quote, check real-time prices and lead times, and track their orders - all without the need to contact the sales rep.
Business benefit: deeper product information
Since launching Trupar.com in 2012 as a regional distributor, the company now ships products across North America, including Canada and Mexico. This rapid growth was enabled by a scalable eCommerce solution that enables them to sell millions of forklift machinery parts to warehouses and shipping terminals. In the future, Trupar.com plans to grow its product library to over 20 million items.
HKL, B2B service provider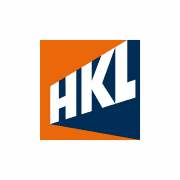 HKL Baumachines is Hamburg, Germany-based medium-sized business specializing in construction equipment rentals. They wanted to improve service reliability and accuracy and relationships with their partners and customers. The company found the answer with a sophisticated digital strategy and eCommerce platform.
Business benefit: stronger partner relationships
As a company with a 40-year history in the construction industry, HKL understood the importance of relationships and used eCommerce to strengthen these relationships. Their rental platform displays the right product information, real-time availability, pricing, and delivery options.  The system takes into account a complex set of variables like weather, rental period, add-ons, and location, to name a few. The end result is a high-quality and truly seamless customer experience.
Trigano, B2B2C eCommerce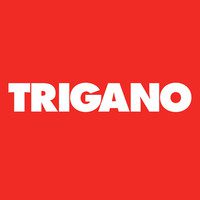 Trigano is a French manufacturer of motorhomes that sells through a network of dealers who retail to customers. Over the years, the company has positioned itself as a leading brand in the European Union. With the help of digital commerce, the company achieved billions of euros in sales by streamlining the purchasing process.
Business benefit: closer customer relationships
Trigano provides various services such as logistics, finance, training, marketing, and more to its dealers. However, the company also recognizes the significance of its brand in the eyes of its customers. By using eCommerce integrated with their ERP, customers can get personalized offers and access to real-time inventory. This leaves buyers with a positive brand experience and begins a close customer relationship.
Saltworks, B2B and B2C eCommerce

Saltworks is the leading salt manufacturer in the United States, serving both wholesale markets and individual consumers. The company long understood the benefits of offering a B2C experience (like mobile, one-click purchasing) without sacrificing B2B needs like quote management, bulk ordering, LTL, UPS, freighting, and flexible shipping options.
Business benefit: class-leading customer experience
The company stands out from the pack by staying attuned to customer needs and implementing eCommerce technology that delivers on these experiences. Mark Zoske, the CEO, said, "Grocery store managers [want to] restock their salt supply while checking store shelves, and buyers [can] place an order for SaltWorks products while at a trade show." Retail customers still receive the experience they expect as well. Every class of customer is covered.
SupplyCore, B2G eCommerce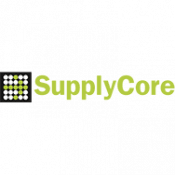 SupplyCore is a government contractor and distributor specializing in providing products and services to government agencies such as the DoD and GSA. Their highly-complex transactions may involve large quantities, custom configurations, or specialized equipment. This translates into complex orders that are difficult to handle with traditional online shopping platforms and workflows.
Business benefit: manage procurement
Previously, SupplyCore relied on various technologies such as ERP, bidding platforms, procurement systems, and other systems. It was difficult to coordinate communication between sales reps, agencies, and customers. However, a dedicated B2B eCommerce platform simplified their processes and improved the user experience for government agencies and customers.
Nilus, B2B marketplace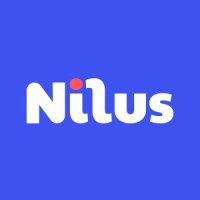 Nilus is a food and beverage and FMCG marketplace based in Israel. The company innovates in the industry with marketplace technology and data-driven decisions, which enables it to connect suppliers with customers and unlock new revenue opportunities in its industry.
Business benefit:  marketplace operations
A marketplace's strength is in numbers, and Nilus focuses its sales model on connecting buyers and sellers and enabling collaboration. Nilus is a fast-growing startup marketplace that uses technology to connect convenience stores, grocery shops, and kiosks to a large pool of suppliers.
V and B, B2B franchise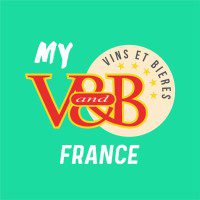 France-based V and B has a unique take on wine, beer, and spirits sales, allowing the after-work crowd to either shop online, in-person, or enjoy drinks on location. With more than 220 franchise locations carrying over 3,000 products, streamlining the digital procurement experience across franchisees was a challenge.
Business benefit: facilitate franchise relationships
Before eCommerce, each franchise location had different stock requirements and reordered products manually through multiple websites. A B2B-focused eCommerce strategy allowed V and B to centralize ordering in a franchisee-facing self-service portal while offering an omnichannel shopping experience to end customers.
What are the types of B2B eCommerce?
Tips and Strategies for Optimal B2B eCommerce Software Implementation
Before building an online store, think about your goals. For example, are you trying to improve the experience for existing customers or reach new ones? Don't forget about internal stakeholders, such as employees, partners, and suppliers. The platform must also benefit them as well.
What do your customers want?
Understand your customers then place them at the center of all business decisions. Gather data upfront, communicate during development and testing, then solicit feedback as you go through the implementation process. 
First, it's essential to personalize the customer experience as much as possible. By understanding habits and interests, you can create an experience shoppers will use over and over.
Second, be aware of friction points and pain points your customers may experience. When you solve their problems, they reward you with business.
And lastly, it's important to keep communication channels open and collect feedback, so you can make improvements. This will help create a strong relationship between you and your customers which is key for long-term success. 
What products are you selling?
As more mid-level distributors start selling online, brands will need to innovate. For example, if you sell highly customizable products, you need to invest in product configuration tools. And, for more complicated products, you might even want to have experts available for live online support.
Involve your distribution partners in product decisions. Existing supplier relationships influence what many resellers can sell online. This may result in hybrid product catalogs, additional purchase agreements, or outright selling restrictions to avoid conflicts with partners.
What are your sales and marketing requirements?
Just like with products, pricing decisions can be tricky. Often, different customer groups, or even individual customers must see different products and prices. It adds complexity to already complex purchases. But it is also a chance to differentiate and gain a competitive advantage.
That's where segments can help. For sales and marketing efforts, you may want to group customers into  categories and then tailor the offerings to the segments. If your segments are in different countries, you will want to customize their experience with the appropriate language, currency, and shipping options. 
How will you manage organizational change?
One way to ease concerns about using eCommerce is to have a solid communication plan. Communication eases transitions and minimizes surprises for internal and external stakeholders.
For example, the plan might involve asking stakeholders about anything and everything – from what their goals are, to what frustrates them.
Onboarding customers, sales reps, and customer service people will require training, open communication, and patience. But the juice is well worth the squeeze. 
A Checklist: How Do You Choose The Right eCommerce Platform For Business Growth?
Now that you have a clear idea of your digital commerce platform needs, let's consider the key attributes of an eCommerce platform for business growth. 
Storefront experience.

Keep an eye out for eCommerce platforms that offer an easy-to-use and responsive design to ensure an intuitive website experience for all customers, regardless of device.

Product catalog and search.

Look for a platform that allows for robust on-site search and extensive product catalog features, including the ability to provide multiple attributes for each product.

Complex pricing needs.

Consider platforms that offer customizable pricing engines, as well as the ability to configure pricing no matter how complex.

Product configuration tools.

If you're selling complex products, you'll need matrix product configuration capability.

Corporate structures.

Ensure the platform can accommodate multiple businesses, offices, departments, and their respective workflows.

Integration.

Look for integration capabilities with CRM, ERP, PIM, WHM, and accounting systems, as well as marketing integrations.

Marketing capabilities.

Consider platforms with built-in SEO features and the ability to create landing pages, promo banners, cross-sell, and upsells.

Workflow automation.

Note the platform's workflow capabilities – from quoting to approvals to contracts (RFQ, QTC, CPQ) to name a few. Consider if the workflows are customizable to meet your needs. 

Open, robust APIs.

Most businesses expect customization, modularity, and headless out of their platforms. Ensure you have access to APIs for easy integration with other systems. 

Flexibility.

Check the flexibility of the platform to accommodate your business units and the ability to support multiple websites under one roof

Security and compliance.

Verify that the platform is PCI DSS compliant and adheres to location and industry specific data and security requirements.
Questions to Ask Your Shortlisted B2B eCommerce Platform Vendors
Once you outline your needs, it's time to start talking with vendors. Take the time to thoroughly evaluate the provider's capabilities and ensure that they can meet your business needs as they grow and change over time. The solution you pick this year should serve you in the coming years.
Don't forget to consider your integration and deployment requirements. For example, some solutions are easy to manage, integrate, and deploy – others take longer. In either case, don't rush – make an informed decision and choose a provider that most closely matches your requirements.
Here are some questions to ask the eCommerce provider:
What services do you offer, and what requires integration?

Will your system grow and expand with my business?

What are your infrastructure and deployment options and requirements?

How will customers request quotes, seek approvals, and place orders?

What is the sales rep, content, and support experience like?

How flexible are your product management, pricing, and marketing features?

What is the total cost of ownership?
It can be difficult to determine which solution best meets your needs. Creating a Request for Proposal (RFP) helps narrow down your selection of eCommerce vendors when choosing a new platform. 
Download a free, customizable RFP template
Build Your Mid-Size eCommerce Platform with OroCommerce
OroCommerce is the first and only open-source eCommerce platform built from the ground up for medium and mid-market B2B commerce businesses, namely manufacturers, distributors, and wholesalers. The functionality and capabilities of the platform are particularly relevant to medium-sized businesses since it offers the following:
Open-source flexibility offering the ultimate in customization and development freedom without any compromise on performance and reliability.

B2B eCommerce capabilities with features such as corporate accounts, granular control permissions, product catalog management, and flexible asset management.

Integration with CRM and other tools for stronger lead management, reduced time-to-market, and implementation costs.

Workflow automation for enterprise processes such as lead management, RFQ, CPQ, approvals, checkouts, and order fulfillment.

Multiple selling scenarios for B2B, B2C, B2BX selling, multiple selling scenarios out of a single platform, and enterprise marketplaces.

Internationalization support for multiple branded websites, warehouses, geographies, languages, currencies, and location-specific payment options.

A diverse developer ecosystem in various industries (medical supplies, chemicals, electronics, automotive, FMCG, and more).
Start a conversation with Oro. We'll listen carefully to your goals and requirements and help you scope a project that validates your eCommerce objectives. Our experts know the right approach to reduce risk and cost when implementing eCommerce. 
Start the conversation with OroCommerce
Let us help you build a business for the future.
Questions and Answers
How much does an eCommerce platform cost?
On average, the cost of a B2B eCommerce platform reach to thousands of dollars per year. Having said that, costs can vary greatly depending on the vendor, the features, the add-ons, and the implementations. Vendors can offer various pricing and fee structures, revenue tiers, revenue sharing options, and so on. Since your costs can vary, it's best to talk to vendors early on about your platform and pricing needs.
How to choose the right eCommerce platform for your business?
Selecting the appropriate eCommerce platform involves evaluating several factors of your business. Determine your business needs such as your industry requirements, security, scalability, integrations, and user experience. Assess the types of products you offer, payment and shipping options, and the customer experience you aim to provide. With this information, and a budget in mind, you can begin to compare different vendor options available in the market.
Which eCommerce platform is best for online sales?
The best eCommerce platform for online sales depends on various factors, such as your budget, business requirements, and target audience. Based on our experience, the most popular eCommerce platform for online sales are: OroCommerce, Adobe Commerce, Optimizely, Unilog, Salesforce, SAP Hybris, Shopware, Intershop, and Spryker.