The meteoric rise of eCommerce over the past few decades has meant that many long-established B2B companies have had to move traditional operations into an online arena simply to remain relevant and profitable. 
Though countless B2B businesses have carved out their own eCommerce success stories, this shift towards online sales presents unique challenges, stemming from more complex sales cycles, longer lead times, and a wider variety of products and services. 
In this post, we'll zoom in on some of the more common challenges faced by B2B businesses moving online, and how B2B entrepreneurs can proactively mitigate these challenges for a more successful shift online.
The Challenges Faced by B2B businesses Moving Online
If you're accustomed to traditional modes of operation, you may face the following challenges in moving online:
Lack of Personal Interaction and Face-to-Face Communication
One of the most significant obstacles faced by B2B businesses transitioning to online sales is the need for more personal interaction and face-to-face communication.
In traditional B2B sales, personal relationships are often the foundation for building trust and credibility with customers. Video calls have largely replaced the lunches and coffees that traditional B2B sales professionals may be used to, and this relatively impersonal way of communicating carries its own sales learning curve.
Though digital-first communications may be the norm for a whole generation of millennial and gen-Z professionals, traditionally-trained B2B professionals may need to go the extra mile to ensure they develop valuable relationships with leads and prospects.
Difficulty in Establishing Trust and Credibility
Establishing trust and credibility is crucial for the success of any B2B businesses, as they are often involved in lengthy and complex sales cycles that require a high level of trust from customers.
Just as a shift from face-to-face communication can be a shock for B2B professionals who have been operating within a more traditional model, moving online can make it harder to build personal relationships and establish trust with customers, making it a significant challenge for B2B businesses.
Complexity of Product Offerings and Supply Chain Management
Taking product offerings and methods of supply chain management that have existed within a more traditional set-up for years and moving them online can be another big challenge for B2B businesses.
In traditional B2B sales, customers often require detailed information about product specifications and ongoing training, and the supply chain can be complex and time-consuming to manage. This complexity makes it challenging for B2B businesses to transition their operations to an online environment.
Solutions for Overcoming These Challenges
Though shifting your B2B operations from a traditional to an online alignment comes with a slew of new challenges, there's several ways business leaders can mitigate the growing pains ahead and ensure a more positive outcome…
Investing in Digital Tools to Improve Customer Engagement
Traditional B2B sales rely heavily on personal relationships and trust between higher-ups at two businesses. Though moving online can make these relationships harder to develop coming from a traditional background, by investing in digital tools, B2B businesses can overcome this challenge and improve customer engagement.
Digital tools such as video conferencing, chatbots, and other forms of real-time digital communication have taken all business niches by storm since the Covid-19 pandemic. 
By incorporating these tools into day-to-day operations, B2B businesses can provide a more personal and engaging experience for their prospects and leads, even in the absence of face-to-face interaction. This can help to build trust and establish credibility with customers, leading to stronger relationships and increased customer satisfaction.
Implementing Secure and Robust Payment and Shipping Systems
B2B businesses must have a robust and secure payment and shipping system in place to address the complexity of product offerings and supply chain management. 
A well-designed B2B payment system needs to have the capacity to handle large transactions and complex invoicing procedures, without alienating financial professionals who have been with the business in the time it worked within a more traditional model. 
Moving online, you'll also need to plan to provide a secure platform for customers to make payments. A secure payment system, able to consolidate payment methods from digital-first systems like Google Pay and SumUp will increase the confidence of your customers and help build trust in the long term.
A reliable shipping system is also essential for B2B businesses moving online. A shipping system should be able to handle large orders and ensure that products are delivered to customers in a timely manner. 
The shipping system should also provide real-time tracking information so that customers can see the status of their order and estimate delivery times. A robust shipping system will help to build confidence in the company, and will also help to streamline your supply chain management.
Developing a Strong Online Presence to Establish Trust and Credibility
In today's digital age, having a strong online presence is crucial for B2B businesses to establish trust and credibility with their customers.
To achieve this, companies must put effort into developing a website that stands out and maintaining an active and engaging social media presence. A well-designed website that puts your product USPs front and center, and makes it easy to navigate to the most pertinent content, will show every visitor that you prioritize a quality customer experience. 
Similarly, an active and well-curated social media presence can help develop your brand image, showcase the company's personality, and effectively engage with customers from an early touchpoint. Social media is also a great way for B2B businesses to reach customers and share relevant information, such as new product offerings or industry news. This can help establish the company as an industry leader and expert, further enhancing credibility and trust with people across customer segments.
Providing High-Quality Customer Support and Services
B2B businesses shifting from a traditional model must also be able to provide high-quality customer support to meet customers' expectations with digital-first behaviors. 
This involves providing prompt and helpful responses to customer inquiries and ensuring efficient, reliable delivery of products and services. By delivering excellent customer support and services, B2B businesses can establish a positive reputation, foster strong customer relationships, and ultimately ensure long-term credibility with their customers.
Effective customer support can include a variety of touchpoints, such as a knowledgeable and accessible customer service team, an easy-to-use online self-service portal, and a range of communication channels such as email, phone, and live chat. Additionally, businesses can demonstrate their commitment to customer satisfaction by consistently following through on commitments and quickly resolving any issues that may arise.
Final Thoughts…
B2B businesses shifting their focus to an online-first business model have a lot of obstacles to contend with, but by understanding these challenges and facing them with a proactive attitude, you can make the process as smooth as possible and set your business up for ongoing success.
As you shift focus at your company, we hope this guide has helped you prepare for the challenges ahead and craft an effective plan for the future.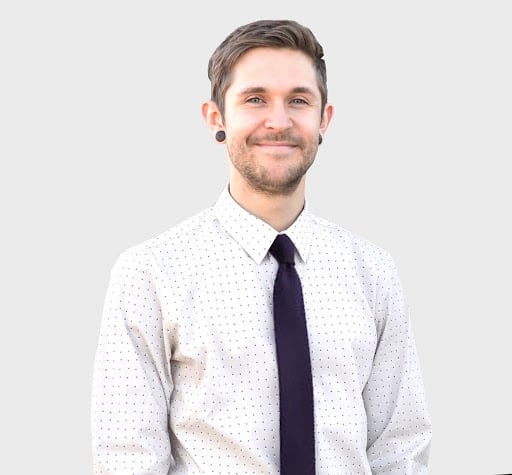 Harvey Holloway is an experienced and passionate marketer looking to inspire professionals within the industry.