For many B2B eCommerce entrepreneurs, that first year in business can feel like a dream come true as the venture swells on the strength of good products, solid market analysis, and a hand-picked team exhibiting a high standard of talent. However, after those initial quick wins, many eCommerce companies can slow down and start to feel stagnant. 
If this sounds familiar, your first reaction may be to expand into new channels or increase your marketing budget, but optimizing your existing touchpoints could have an even larger impact on your business's success, without such a large expenditure of time and resources.
In this guide, we'll take a closer look at the benefits that CRO can bring to an eCommerce business and some of the best CRO practices that will help your operation meet and exceed its potential.
Why ECommerce CRO is a Good Investment
Put simply, conversion rate optimization is a good addition to any eCommerce marketing strategy because it has huge potential to improve your ROI and reduce your cost per acquisition, all while working within marketing channels that are familiar territory.
Here's a practical example of how CRO could supercharge your business's ROI:
Let's say, for example, that you sell manufacturing components, your average order value is $10,000, and you're operating at a 1% conversion rate from 500 unique site visitors per month. This would give you an average of 5 paying customers every month, equaling a monthly revenue of $50,000.
Let's also say that you have a PPC team who's responsible for bringing in half of your monthly traffic. This would mean that your PPC channels are responsible for $25,000 every month.
By improving your CRO by just one percentage point for your PPC landing pages, you could double this channel's revenue to $50,000, an overall revenue increase of 50%.
Preparing to Increase Your eCommerce Conversion Rate
Though conversion rate optimization is a large and varied topic that can call for different approaches depending on individual goals and challenges, all CRO efforts can be given a strong foundation with two key preparatory steps…
Data analysis
All your CRO efforts need to be backed up by reliable data so that you start with a good understanding of where your site is currently, and how any changes you make are affecting its conversion rate.
Using site analytics software, purpose-built CRO suites like Hotjar, and other tools, you can start your CRO campaigns off the right way with insights into your acquisition channels, audience demographics, and site user behavior presented through detailed reports.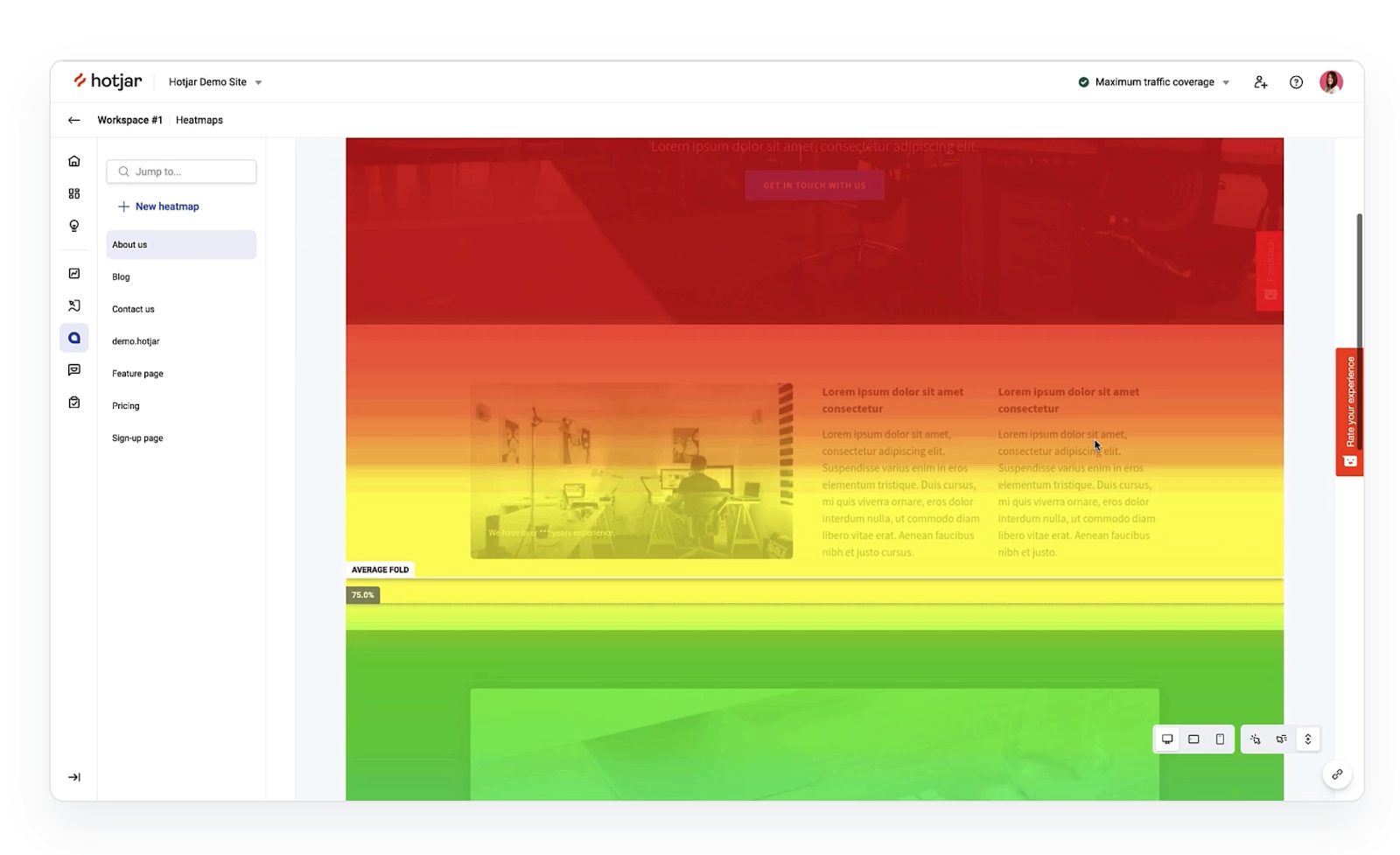 Like most eCommerce businesses, you probably have access to a huge bank of data from a range of first, second, and third-party sources. To ensure you don't waste time trying to wrangle non-pertinent siloed data, we recommend organizing all your customer data around specific marketing goals. By identifying these targets, and considering how each category or metric can be used practically in working towards those goals, you'll soon be able to identify the datasets which will be most helpful to you and filter out the ones that are irrelevant.
Once your data is organized and you have a clear understanding of your starting point, you'll be able to establish specific goals which will guide your CRO decisions, and see how every change you make to your marketing touchpoints moves the needle.
Top-of-funnel housekeeping
If your site traffic is lackluster, then any on-site CRO actions you take will have a limited impact.
The first step in conceiving any good eCommerce CRO strategy is reviewing the top of your funnel and making sure it's well-optimized for traffic acquisition. There are many marketing strategies that you can use to approach this, such as reviewing your paid channels, partnering with industry leaders, and regularly publishing in-depth, problem-solving content directed at your target audience.
Before embarking on a CRO campaign, it's also a good idea to review the tools you use to support your top-of-funnel performance, and make sure you're plugging any functionality gaps, for example audience analytics. Prospecting tools like Outbase can come with features that allow you to "create focused campaigns to maximize impact for each audience segment", with reports that will provide a much more granular view of each audience segment and more informed CRO decisions.
When you know the top of your funnel is in great health, you can progress into a CRO campaign knowing that your efforts won't be stifled by a restricted flow of traffic.
4 CRO Best Practices for ECommerce Businesses
Now that you have your analytics in place and you've optimized your top-of-funnel activities to attract plenty of high-quality traffic, here's 4 CRO best practices to help your eCommerce business maximize the value of its traffic.
1. Target sources of friction in the buyer journey
Before bolstering your site with any new features, the most important thing you can do to boost conversions is review your buyer journey and identify any obstacles that need to be rectified, setting out a smooth path that new leads can follow towards conversion.
A web analytics suite such as Google Analytics can help you visualize the buyer journey and identify the pages where you're losing prospective customers. From there, tools that give you more detailed and qualitative data on individual pages will enable you to zero-in on specific pain points that you can fix for a smoother buyer experience. Perhaps your site visitors are turning around because of a complex or confusing checkout process, or rage-quitting due to some technical issue which is dragging down the quality of your user experience.
After a thorough analysis, and incremental changes to make your buyer journey as smooth and hassle-free as possible, you'll have a clean slate on which to try more proactive and innovative CRO projects.
2. Reduce cart abandonment with an easy checkout process
An eCommerce site's checkout is often the source of some of the biggest wins you can secure in the early stages of a CRO campaign. A recent study by Baymard found that "17% of US online shoppers have abandoned an order in the past quarter solely due to a too long/complicated checkout process".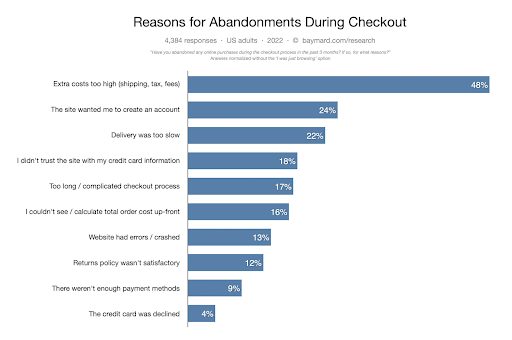 These figures and countless others speak to just how important a seamless checkout process can be to an eCommerce business's conversion rate.
Modern eCommerce stores live or die on the strength of how convenient they are to use, so make sure you're not forcing your customers to jump through a million hoops before they get to the most pertinent information like shipping and fees.
By ensuring your site is set up for autofill forms, being up-front about fees, and simplifying account creation as much as possible, you'll eliminate many of the common pain points that cause shoppers to abandon their cart.
3. Leverage video content (especially for complex products)
They say a picture is worth a thousand words, so imagine what a video is worth!
Modern consumers gravitate towards video content for product details and explainers, so it's no surprise that video content can have huge potential when you're looking to improve your CRO, with 81% of marketers reporting that video helped them directly increase sales.
Video content can be considered an especially promising tool for eCommerce businesses in the B2B niche, where products tend to be more complex than listings from the consumer sphere. This is because it allows the visitor to see the product in action, making it easier to understand various features and use cases.
Though creating video content can be costly and time-consuming, it's quickly becoming a standard for all eCommerce niches, and can promise huge returns when you incorporate it on your PDPs.
4. Link product details to practical benefits
Though it's a fairly rudimentary rule of eCommerce copywriting, a surprising number of businesses fail to link their product features with tangible benefits that will solve an issue for their customers.
Again, this is an especially prevalent issue within B2B eCommerce, as product copy can have a tendency to become laser-focused on the technical specifications that experienced buyers will be looking for. However, making sure these have a direct link to the practical benefits product features will bring to the customer's business will ensure your site content speaks to all key stakeholders, and help to get more visitor sessions over the line.
For every product detail page, make sure that your copywriters are making an effort to put themselves in the end customer's shoes, considering the real-world applications of each product feature, and prioritizing information based on how useful it will be to the person buying it.
If your store is centered around one flagship product, you can take this a step further with a "Why (Brandname)" page, devoting an entire section of your site to the practical benefits of your product, customer testimonials, and use cases, and brand copy that's split into specific audience segments allowing visitors to visualize the way your product will make their lives easier.
Final Thoughts
The eCommerce arena is more competitive than ever before, and creating a smooth user experience that will delight your customers is more important than ever. Whatever the nuances of your products and target market, we hope these strategy pointers and best practices serve you well as you optimize your customer journey and maximize your store's potential.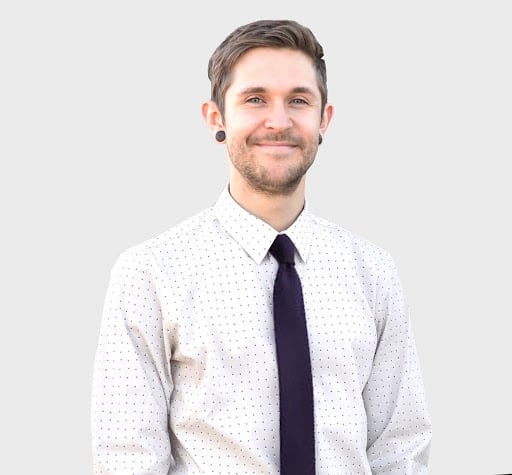 Harvey Holloway is an experienced and passionate marketer looking to inspire professionals within the industry.