This post has been contributed by Marello. Originally published June 11, 2020, updated April 27, 2022.
In today's world, people use the most advanced and intelligent apps to manage their personal and professional lives. In B2B eCommerce however, legacy software that would not look out of place ten years ago is often used. As the eCommerce landscape is changing fast, customers are becoming more demanding. As a result, B2B companies are dealing with more complex back-office operations than ever before.
Traditional B2B back-office solutions are inflexible and unable to cope with a fast-changing eCommerce landscape. Both B2B customers and B2B employees are unsatisfied with the services offered by legacy systems. It's time to change that, with a Digital Operations Platform (DOP).
Replacing Legacy Systems with a Digital Operations Platform
Over the past decade, many B2B businesses have put into place solutions to manage their digital operations in the best way possible. Solutions that were put in place include Enterprise Resource Planning software (ERP), an Order Management System (OMS), Customer Relationship Management solutions (CRM), Warehouse Management Software (WMS), and much more.
However, the eCommerce landscape is changing fast. More complex back-office operations have to be put in place to meet customer expectations and increase productivity.
 To cater to these demands, many businesses have created integrations between their existing systems. They are now facing integration mazes, in which solutions lack the ability to fully communicate with each other, creating data silos.
This has clear downsides. Working in these mazes is highly inefficient. Employees have to switch between multiple solutions with a high chance of errors as data often have to be manually transferred. Also, making sure all these different pieces of software are kept up to date takes up a lot of valuable time and money.
To solve these problems B2B business leaders are looking for alternatives. For instance, we can all agree that selecting the right ERP is a must for distributors. However, not all ERPs live up to the expectations. Many ERP systems are as inflexible and hard to maintain as the legacy systems already in place. In conclusion, many businesses have been let down by the software that they are using.
Time for a change! Global analytics firm Forrester's latest report describes a transition away from legacy systems, to a more modern, flexible, and sustainable digital operations management platform, also known as DOP platform.
'While ERP systems of the past have been largely inflexible, expensive to upgrade, and poorly suited to modern digital businesses, we now see the beginning of a new era of operations technology, the Digital Operations Platform'
What is a Digital Operations Platform?
A Digital Operation Platform brings together B2B back-office operations and unifies them into a single view. Essentially, it's a centralized platform for business operations that gives your business what it needs most: a space in which operations are streamlined, in which your employees can work together, and which allows for great customer experiences. 
What are the Benefits of a DOP Platform? 
A Central Platform for all Teams
Having a business operations platform in place gives your teams one central place to handle the operations they are responsible for. For example, your sales team will be able to manage multiple sales channels, both online and offline –  your warehouse managers will be able to follow and manage each inventory mutation in real time – and your customer service team will have insights into information such as order statuses and previous communications. 
In this way, your teams have an efficient way to not only do their own jobs the best way possible but can also work together in a single system. On top of that, the information does not have to be manually transferred between systems, decreasing the chance of manual errors.
Better decision making
Having a centralized platform in place means data silos between different business units are reduced. This creates many new opportunities for automation and digital transformation that modern-day business demands.
Use business intelligence and sales info to decide about product pricing, see how sales channels are performing, adapt marketing strategies, and forecast inventory mutations based on trends. Remove the guesswork and grow stronger data-driven business strategies.
An Optimal Customer Experience
When we look at B2B buyers in 2022, we know that they expect an easy seamless customer experience, no matter the channel they use to buy their products. A good digital operating platform will be key to optimizing your customer experience. As DOP's bring together data streams they allow for improved customer experience through:
Complex B2B order workflows 

Online order tracking

Click-and-Collect – BOPIS

Customer service
These will help you form better relationships with your customers and give them all the services they expect from a modern-day B2B business.
Preventing an Integration Maze
Even though a digital operating platform will help you to centralize business processes, it will never replace all systems within your company. However, it does structure organizational cohesion, as digital operations platforms are created to offer seamless integrations. It offers a centralized interface that shows all information from your integrated systems. Think of your eCommerce platforms, POS, payment providers, and shipping partners. As a DOP is flexible, it helps to synchronize digital operations and platforms and maintain these integrations in a less costly way.
Does your Business need a Digital Operations Platform?
There are businesses in all shapes and sizes, and each business might have different strategies in place. Some operate a marketplace management platform, others run a B2B eCommerce software, others still accept orders through order management systems. Whatever your setup, a DOP offers numerous advantages. Whether it's about unifying many back-office processes or core processes only, a Digital Operations Platform will bring new opportunities and stimulate growth.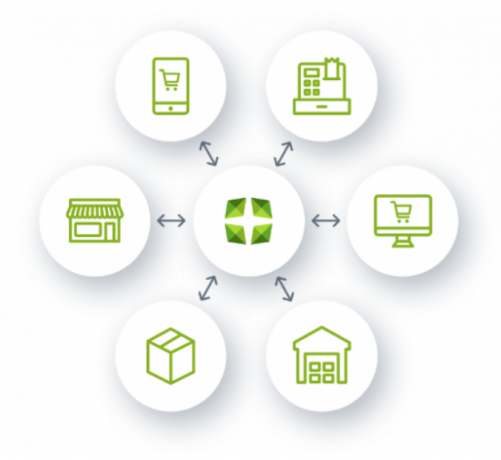 Marello's Digital Operations Platform and OroCommerce
"Marello Unified Commerce Management" is a digital operations platform for B2C and B2B commerce. It offers a flexible solution that allows you to sell on any channel while unifying your back-office processes. Just like OroCommerce, Marello is built on the OroPlatform. This means OroCommerce and Marello integrate seamlessly and can even be used within the same interface.
With Marello, B2B businesses may extend their B2B eCommerce capabilities with comprehensive Order Management, Inventory Management, Product Management, and more. If you'd like to know more, don't hesitate to reach out. We'd be happy to take a look at how the DOP that Marello offers might extend your OroCommerce capabilities.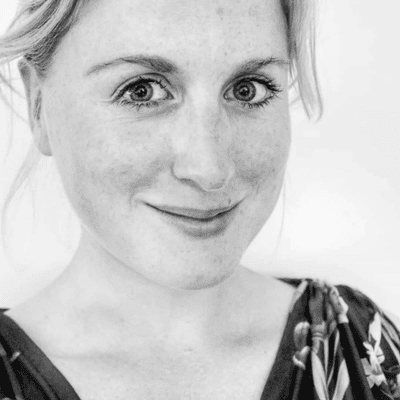 Marloes Vriend is a Marketing Communications Manager at Marello, the leading digital operations platform for omnichannel, unified commerce management.
Frequently Asked Questions
What is a digital operating platform?
A digital operations platform is a core application or software that centralizes front-end and back-end business processes and synchronizes data across different systems.
What are the functions of the digital operations platform?
Functions of a DOP will depend on the specific needs of a business but will typically include:
Digital customer engagement centers (including voice, chat, and CX support/issue resolution)

Digital user acceptance testing (UAT and QA)

Digital platforms and tools

Agile, process, and program management

Digital content and asset management

SEO

Data, analytics, and tag management
Should I replace an ERP with a DOP?
ERPs are often plagued with two challenges: they are impenetrable for your typical team member without familiarity with the system; the core IT is also missing the resources to modernize the system to meet changing market needs.
Digital success in the modern era requires moving away from the traditional ERP to a DOP. DOP platforms are adaptive, based on artificial intelligence, and accessible, making them an excellent foundation for business growth.