When it comes to running an eCommerce Business, there are many things to think about to stay ahead of the competition. 
This includes customer service, eCommerce website optimization, flexible payment options, effective social proof, and offering good shipping.
Recent B2B eCommerce trends also indicate that more and more businesses are gravitating toward in-house capabilities in all these operational areas. 73% are focusing more on in-house options so they can attract customers through increased convenience, deliver more personalized experiences to shoppers, and relieve high workloads for internal staff.
Outsourcing is a great solution for this. In fact, it can help address many challenges you may face with in-house management, including: 
Slow shipping 

Location constraints 

Inventory mismanagement 

Increasing backorders.
Keep reading to find out how outsourcing can solve this, how to evaluate your 3PL eCommerce partner, what questions to ask before hiring one, and how to get started with the process. 
1. Determine the kind of 3PL provider you need
First things first: let's define what 3PL really means. 3PL refers to third-party logistics, and a 3PL provider is a company that provides a suite of services — including (but not limited to) managing your inventory, operating warehouses, fulfillment centers, and delivery solutions.
3PL is a niche industry with many players and many different approaches to doing business. 3PL companies may specialize in one or two aspects of logistics, such as warehousing or transportation, or they may offer a wide range of services.
The four most common types of 3PL solutions you'll find include: 
A standard provider

: They offer simple solutions limited to picking and packing. This is a low-cost solution.

Service developers

: They offer another layer of services in addition to what a standard provider offers by including warehouse solutions. 

Customer adapters

: This is a more sophisticated solution wherein the 3PL company manages warehouse and logistics operations completely. Naturally, it's more expensive.

Customer developers

: This is the most extensive 3PL solution offering full integration of the 3PL provider's services into your own systems. This would include real-time reporting and monitoring, and elements of customer service. 
It's also important to consider the level of involvement you'd want these providers to have in your supply chain. An alternative division of B2B 3PL providers is done based on how they operate your goods. These are:
Distribution-based,

where your products are stored and then shipped once you communicate the orders.

Financial-based,

which offers admin and finance support on elements like inventory management and audits.

Information-based,

which relies on cloud solutions and caters to B2B services. 

Transportation-based,

which is completely focused on the logistics between factories and warehouses.

Forwarder-based,

which simply 'forwards' your products from the warehouse to the carrier you've selected for delivery. 
Choosing the best 3PL companies for eCommerce is a major factor in the success of your business. The cornerstone of any eCommerce logistics company is its ability to meet your order fulfillment needs while offering your business the resources necessary to streamline processes and scale as needed.
2. Ask the right questions
Before you're asking a 3PL provider a set of questions, the first thing you might be asking yourself is  why is it necessary to outsource fulfillment in the first place when there are plenty of options for local warehousing and drop-shipping?" 
Many benefits come with outsourcing your fulfillment services, including reliability, responsiveness, high-quality customer service, and reduced costs. But to make them work for you, you have got to redirect that critical thinking to your potential 3PL partner.
Here are some questions every eCommerce business needs to ask potential fulfillment companies before signing a contract:
What kind of services do you offer?

Where are you located?

What kind of storage space do you have?

How will my orders be handled?

How secure is my inventory?

Do you provide order tracking?

Do your rates include transportation costs?

Do you provide "last mile" shipping?

Does my business need to relocate to work with your fulfillment center?
If the answers your 3PL provider provides align with your business model, then you can move on to the next stage: evaluating them. 
3. Evaluating the 3PL partner
Before you consider outsourcing your fulfillment, it's important to know what to look for in a fulfillment partner. You want someone who can provide:
Organization and security

: A great 3PL partner will have an organized system for picking and packing products. They should also be able to clearly communicate where your items are at all times.

Scalability

: If you experience exponential growth, you'll need a 3PL that can scale with you. A good 3PL can quickly expand its operation to accommodate more volume without sacrificing quality.

Customization

: You need a partner who offers personalized services, be it to your business or to the customers themselves (or both.) This ensures they can adapt quickly so you don't miss out on opportunities when they arise and includes customization for your packaging, shipping labels, or packing slips to match your overall branding.

Technology:

3PL partners have access to sophisticated software solutions that can help streamline, automate and boost operational efficiency. Experts trained in these solutions can seamlessly integrate such tech into your existing logistics. 

Customer service:

It's critical that your 3PL partner offers customer support options that make them easily accessible, both to you and the end consumer. This will help cut down any lost opportunities and retain customer satisfaction. 

Reputation:

It's in your best interest to work with a 3PL partner that has a strong brand name and a proven track record of excellence in the industry. Check reviews by other businesses and research their credibility before signing.
4. Start with a test drive, not a long-term contract
Supply chain management can be as crucial as product pricing and branding, so you need to make it an integral part of your overall business strategy —  which is why it's important not to commit fully from the get-go.
If you're considering outsourcing fulfillment for your eCommerce business, know that doing it right takes time. It's not something you can rush into. You'll want to start with a temporary contract or trial period, not a long-term contract. 
The reason is simple: you want to take the time you need to build your confidence that the provider is fulfilling the services you require, and can handle your business needs as they grow and evolve. 
It's also worth keeping in mind that some 3PL providers take much longer to integrate their systems than others. Even a few months can make a huge difference in how well things go when you're working on tight deadlines or trying to keep up with production schedules or other time-sensitive objectives.
For example, let's say you want to integrate direct-to-customer shipping options for your VIP customer tier. Though this is convenient and fast, it can also be costly and difficult to integrate into your current supply chain. You can do a test run of this with a 3PL company — this will provide firsthand insight into how well they handle inventory, the delivery timelines, and gauge customer feedback. 
This eliminates the guesswork involved in deciding whether or not the 3PL company will be able to meet your needs going forward.
Why outsourcing fulfillment is important for eCommerce operations
When it comes to growth, you need to think of ways to improve your eCommerce infrastructure, optimize costs, and reduce risk. 
Here are the main benefits of choosing third-party outsourcing services for order fulfillment.
1. It helps you to fully focus on business growth
According to a 2021 survey conducted by MetaPack, 75% of eCommerce retailers state a flexible logistics network is a top priority. This is no surprise, considering how complicated and time-consuming order fulfillment can be.
If your business has many products and orders, it can quickly become overwhelming. For example, you may be trying to juggle all the different products, shipping rates, taxes, and inventory levels through in-house systems.
A huge benefit to outsourcing your fulfillment is that you can focus on growing your business by getting involved in more aspects of your company's development. It also allows for more growth in the long run because you have more time and energy to invest in marketing, sales, and expansion. 
2. Your customers will be happier
The ups and downs of fulfillment make it difficult to keep up with orders, especially when they're coming in faster than they can be processed. During high-demand periods, there's usually a lag between when an order is placed and when it's fulfilled — and being unable to fulfill orders is bad for business. In fact, almost 70% of consumers who are not informed about delays are less likely to order from you again. 
As Gary Grant, Executive Chairman and Founder of the famous UK toy store The Entertainer, says, "I don't think customers will put up with long lead times — they are expecting an outstanding level of service."
Not only do customers get frustrated by the lag time (and likely abandon their shopping carts) but they also might not return to your site if they feel like they're getting poor service.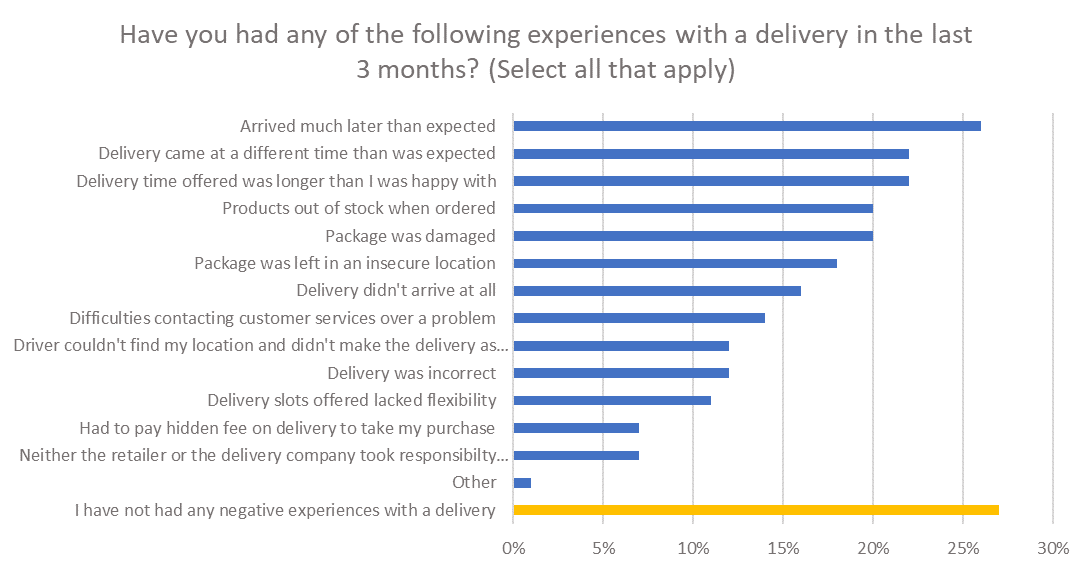 Source: Descartes
A study from Voxware found that 69% of consumers are less likely to shop from a retailer if an item is not delivered as promised, and 86% of customers have higher expectations during the holiday season.
With an outsourced fulfillment center, you can relax and let your partner take care of the deliveries. 
3. Your shipping will be faster and more efficient
Using a fulfillment center is great for many reasons, but one of the primary benefits is their ability to manage orders with technology that makes order management and tracking more efficient. 
You'll probably be able to customize reports to see which items are selling best or which areas of your store need improvement, as well as track different metrics for customer satisfaction — all in real-time!
Your 3PL provider should be able to provide tools like barcode scanning and radio-frequency identification (RFID) tags that allow you to track inventory from its point of origin until it reaches the customer's doorstep. You can also get notifications from your fulfillment center about a product in transit or when/if it reaches its destination.
4. You will lower costs by paying for what you use
When you're an up-and-coming eCommerce business, it's easy to try to control every aspect of your business in-house. It may seem like this is the most direct route to profit. But that's not always true.
With an in-house order fulfillment solution, you'd find yourself managing and paying for everything from:
warehouse storage and workers

software solutions

transportation, etc.
If you choose to go with a 3PL (third-party logistics) company instead, they'll handle all the heavy lifting for you. That means that no matter how much or little fulfillment your business requires, you won't pay any more than what you're actually using.
For example, you could avoid the risk of renting out a whole warehouse that's half-empty when you haven't got the inventory to justify 100% capacity requirements. This is a significant cost that lots of retailers with in-house solutions face. 
To keep shipping costs down, businesses can opt for 3PL order fulfillment. A 2022 study by NTT DATA shows that 64% of businesses opting for 3PL solutions, and 86% of 3PL providers collectively, agree that 3PL contributes to a reduction in logistics costs.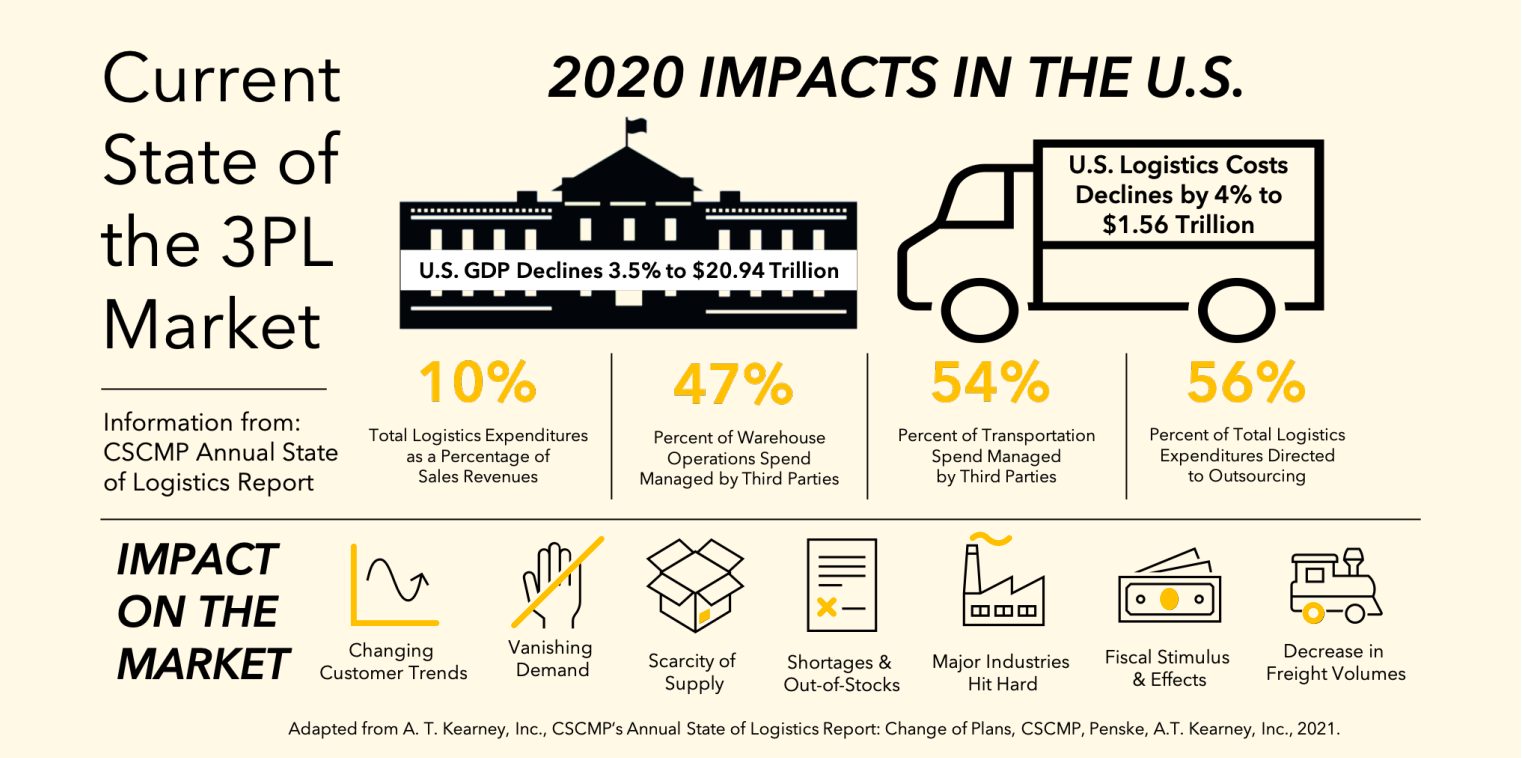 Source: NTT Data
Wrapping up
Outsourcing fulfillment is a trend that has taken the eCommerce industry by storm and continues to grow. 
3PL providers are focused on growing their tech expertise and solutions, which is improving their overall service. These include investments in the Internet of Things (IoT) and cloud storage infrastructure. 
In fact, according to NTT Data, many eCommerce merchants are outsourcing their entire inventory to 3PL providers. The same research shows that 89% of shippers have reported positive partnerships with their providers. 
As we've seen during the pandemic, there's no better time than right now to seriously consider the 'why' of your shipping and fulfillment costs, before they become too costly to handle.
How you view your business's supply chain has a direct impact on your sales and success. After feeling the impact of COVID, a growing number of shippers — 83% in fact — are focusing their efforts on adjusting their supply chain model to factor in regional and domestic factors even better. 
Recognizing this demand, 23% of 3PL providers are also aiming to offer holistic supply chain management as a service. So, what can you do to advance your business's success?
Choose the right provider.
If you're confused about how to get started or need a consultation on how order fulfillment can make a difference to your business, drop us a line.
Get in touch with us to see how we can help!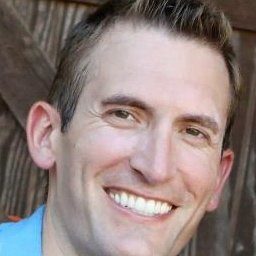 Will Schneider is the founder of InsightQuote, a match-making service for B2B services, and writes informative posts about fulfillment services at
Warehousing And Fulfillment
. He is passionate about helping businesses find the right solutions to improve their operations. When not working, Will enjoys coaching youth basketball.