As part of our mission to revolutionize B2B online commerce, today we are pleased to announce that the first public Alpha release of OroCommerce is now available on Github. OroCommerce, an open-source business to business e-commerce application, was inspired by the realization that the world of B2B online commerce needed a quantum leap to close the technology and user experience gaps. Built from the ground up on best-of-breed technologies including PHP, Symfony 2 and OroPlatform, OroCommerce will help companies streamline operations, lower their costs, and compete in a dynamic market.
The first Alpha release includes the following tools and features:
Corporate Customer Account Management
With OroCommerce, you can easily create customer accounts and user records for your customers. The accounts can be grouped together and organized to reflect organizational structures of your large enterprise clients. You can specify as many levels of business units, subsidiaries, or international offices as necessary under each corporate account, then configure permissions of individual customer account users depending on their role in their organization. You can also appoint selected employees of your customers to perform user management functions within their organizations.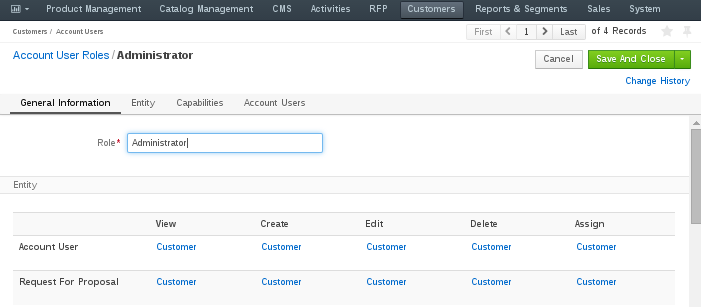 Product Information Management and Personalized Catalogs
OroCommerce comes with a product information management tool that gives users the ability to personalize product catalogs according to the needs of specific customer groups or even individual customers.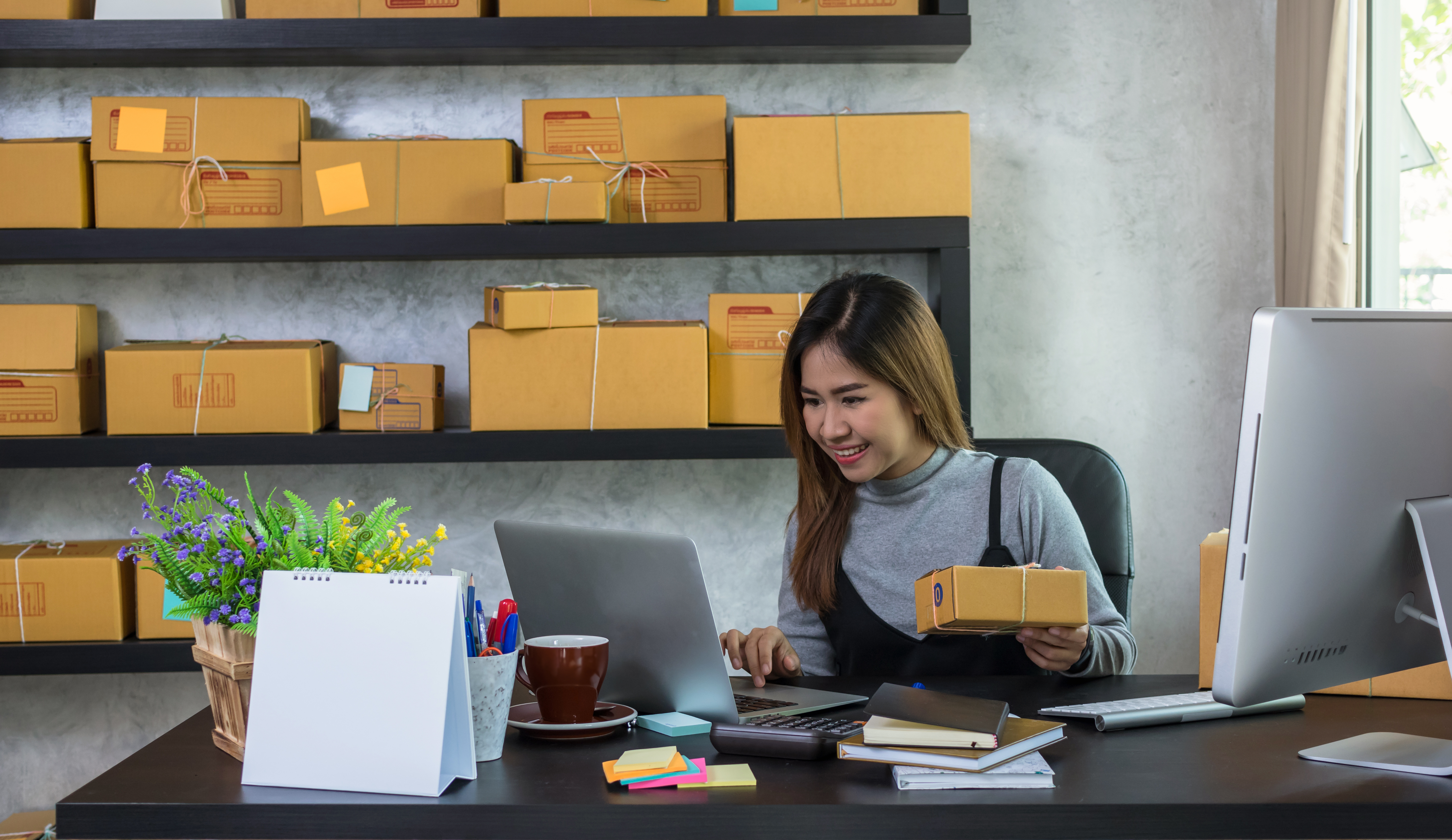 Multiple Price Lists
Planning and setting prices, enforcing them, and managing the hassles of contracts are the daily duties of any B2B company. With OroCommerce, you can create and maintain multiple price lists, even if they are in multiple currencies. You can also assign selected price lists to individual customers, customer groups, and websites.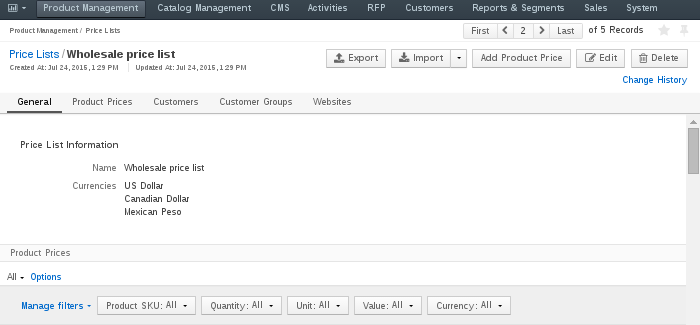 Reports and Segmentation Engine
The power and flexibility of OroPlatform allows you to build custom reports and create customer segments with any data stored in the system.
Other features:
Quote-to-Order flow
Quick order form
Configurable payment term levels
Configurable order submission process
Flexible, configurable, and convenient productivity  features
OroCommerce was architected so that it can be customized and extended to fit any B2B e-commerce needs. We will be sharing more information about the OroCommerce roadmap and upcoming features through our blog and newsletter, so we invite you to subscribe to our mailing list.
The Future of B2B E-Commerce Customer Experience
The spread of B2C e-commerce has influenced what customers want from an online B2B store. This means that they expect websites that are well designed, easy to use, and that help them quickly find what they want. We currently have a team of designers, UI/UX experts and engineers working on the customer-facing interface of OroCommerce, including a responsive design to fit desktop and mobile device screens. The customer-facing interface will be both easy-to-use and highly configurable, and will combine the powerful features of B2B software with the user experience of a B2C application. We will continue to discuss OroCommerce's customer-facing capabilities in future blog posts. Below are some screenshots of the new user experience we are working on and plan to release in the near future.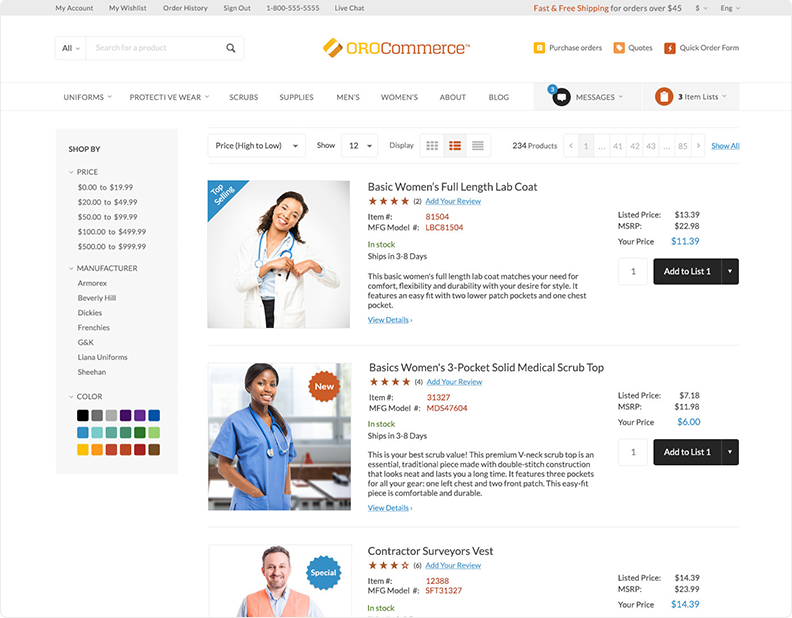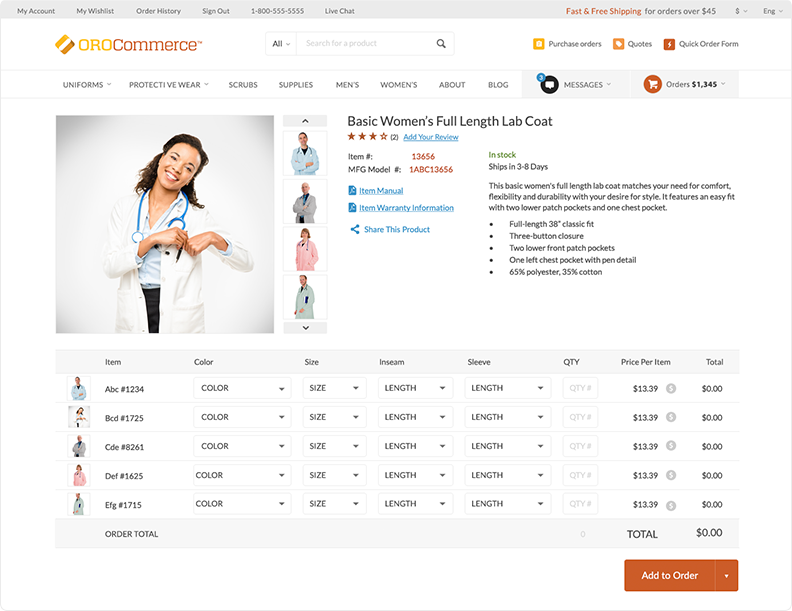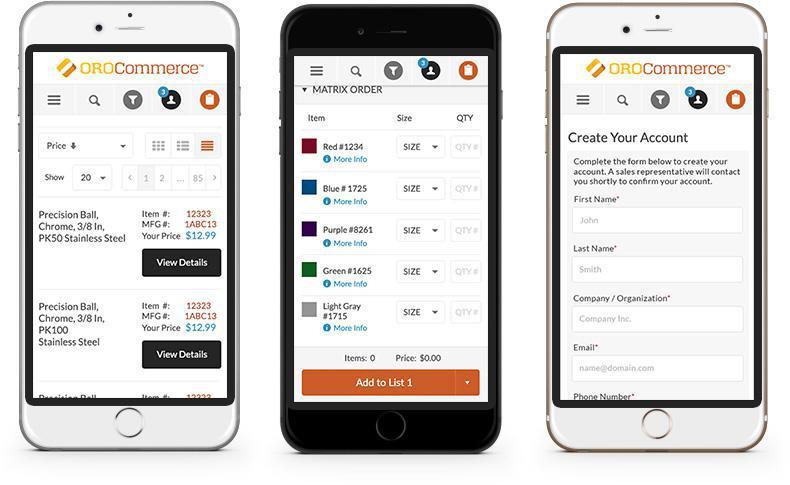 Please follow these instructions to install OroCommerce or try the public demo.
More information for developers is available on following links:
As always, we would love to get feedback along the way through either GitHub, email, or the OroCommerce forum.
Join our community and become a part of the B2B e-Commerce revolution!