A B2B eCommerce business is an orchestra of manufacturers, vendors, warehouses, office staff, and shippers working together to create something beautiful. But unlike an orchestra, a business doesn't have sheet music to follow and it doesn't operate in a predictable environment. Rising energy costs, unreliable shipping, record inflation, and environmental concerns threaten supply chains at different angles.
With a proper supply chain forecast, you make informed decisions and business runs smoothly. Customers are satisfied, suppliers are happy, your inventory is in top shape, and cash flow is optimized. However, without accurate projections, you can't predict demand much less prepare for kinks in the supply chain. Instead of harmony, you have inefficient operations, restricted growth, and reputational harm.
In this post, we'll cover the importance of supply chain forecasting, forecasting factors to consider, and the different models in use. You'll also hear from manufacturing, fulfillment, and shipping experts about the supply chain challenges businesses face today and their advice and tips for keeping B2B supply chains healthy.
What is Supply Chain Forecasting and Why Does It Matter?
Regardless of your position in the supply chain – a raw goods supplier or a manufacturer of finished goods – supply chain forecasting helps keep your product moving.
Your approach to supply chain forecasting depends on your business. For example, if you sell replacement parts for food processing machinery, you must know when the next shipment of your best-selling parts will be received. If you manufacture uniforms for industrial workers, you must ensure the quantities of fabrics, coatings, buttons, zippers, and other necessary materials support planned production.
In both instances, predictive data analysis, and a review of historical data can tell you what you need to know to keep the stock necessary to fulfill customer orders. Supply chain forecasting works hand in hand with demand forecasting (predicting customer demand for products), inventory optimization, and sales forecasting.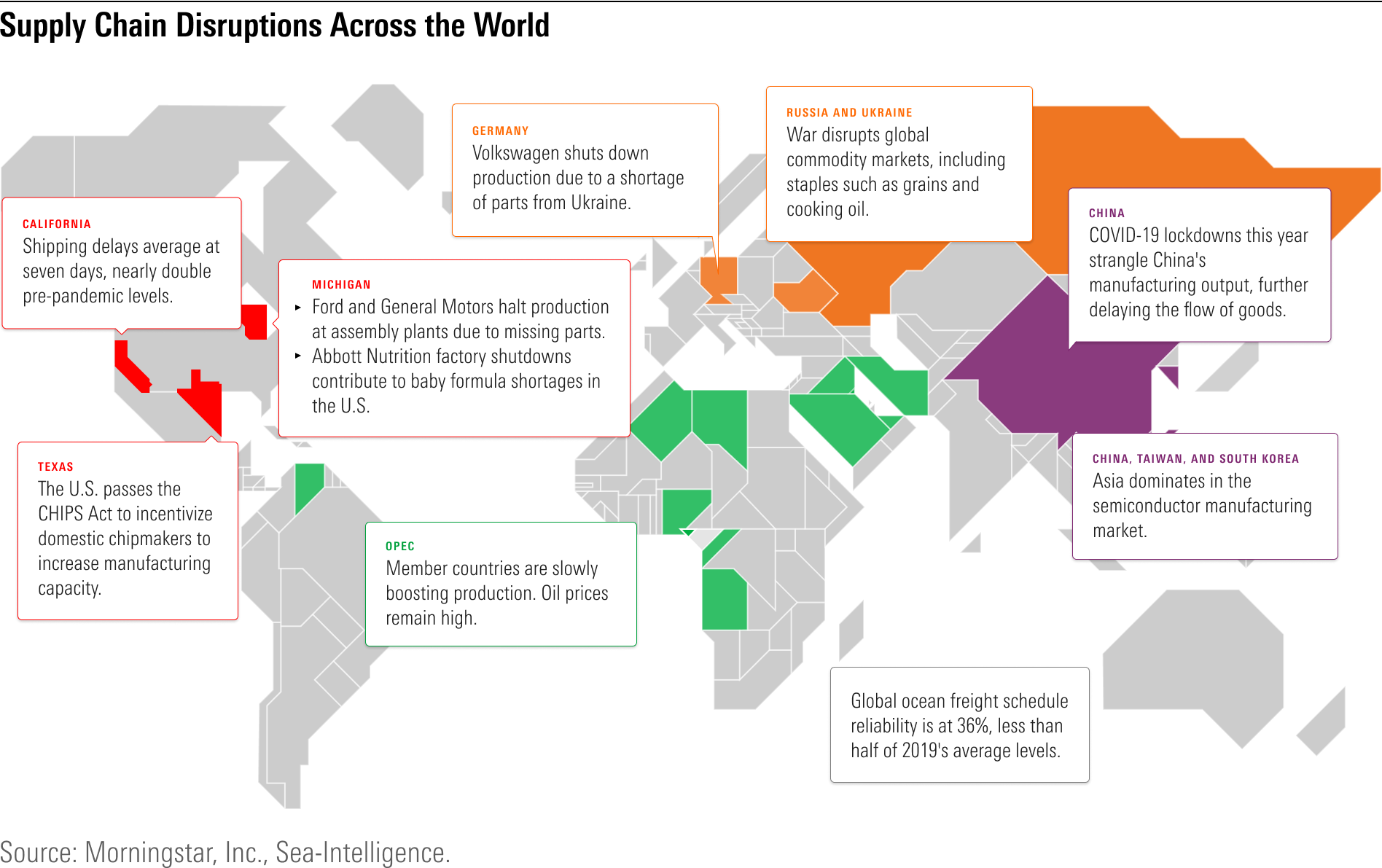 [Source]
Other factors can influence forecasts, such as:
Business needs
Each B2B company has a unique supply chain. Study your supply chain from top to bottom before you establish your forecasting objectives, analyze data, or compare forecasting models. Your forecast is as unique as your company's needs. 
Seasonality
If demand for your products changes over a specific period of time this must be considered in your forecast. Seasonal products range from parts for farming equipment to aprons for retail stores. 
Geopolitics
We've passed the one-hundred-day mark in the Russian war on Ukraine. Regional conflicts have global implications in an ever-connected world. China continues its move to corner markets for key components and raw materials, especially in the high-tech sector. And COVID policies continue to impact global supply chains.
Economy
The World Bank recently halved its projected global economic growth projection to 2.9%, with many countries such as Ukraine, Russia, and many Middle Eastern and African countries entering economic contraction. Businesses must continually monitor shifts in demand and purchasing habits.
Geography
The location of your supply chain also impacts forecasting. The location of your suppliers as well as the location of your warehouses and fulfillment centers impact how quickly items move through the chain. Keeping items in warehouses closest to where they're most frequently delivered minimizes shipping times and ensures customer satisfaction.
Importance of Supply Chain Forecasting in eCommerce
Supply chain forecasting will never be 100% accurate, but it is a powerful tool for managing your business. Use it to right-size stock levels, minimize lead times, and optimize order management. Utilize supply chain forecasting to increase efficiency, reduce costs, speed time to market, and improve customer experience.
Better informed decisions
Improving your forecasts provides better information to your eCommerce team. With more accurate information, they can optimize warehouse space, inventory quantities, order and fulfillment processes, and create better marketing materials.
Anticipate changes
Business is constantly changing. New products and competitors appear,  industries are disrupted, and suppliers go under. When you're forecasting, you're monitoring your supply chain ecosystem and can spot trends as they appear.
Better demand forecasts
While supply chain forecasting keeps a supply on hand to satisfy demand, demand forecasting predicts future sales. With accurate supply projections, you can better estimate total sales, revenue, and profit margins.
Optimize inventory levels
Supply chain forecasting reduces the need to keep large amounts of inventory on hand. Correct inventory levels prevent stock shortages and unfilled orders. By aligning stock levels with demand, your whole business becomes more agile, more efficient, and resilient.
Improve customer satisfaction
Accurate forecasts support more accurate time-in-transit calculations, especially when delays are common. When you offer buyers approximate lead times, it improves customer satisfaction and increased confidence in your ability to deliver. Happier customers drive repeat customers. 
Develop stronger supplier relationships
Successful businesses are built on great, long-lasting supplier relationships. When your forecasting is accurate, your suppliers can plan for your demand. Instead of asking for rush deliveries or canceling orders, you make it easy for them to forecast your sales. Happy suppliers mean great relationships and a thriving business.
Improved cash flow
Excess inventory ties up resources that can be used elsewhere. Then again, not having enough inventory unhand also exposes you to unnecessary risks. With accurate forecasting, you keep stock numbers as close to an ideal range as possible to maximize sales, revenue, and profit margins.
Supply Chain Forecasting Methods
Forecasting is an inherently tricky business. The method you use depends on the nature of your business and your economic situation. Keep in mind, even the best forecasts can be thrown off by unseen events. After all, who had a global pandemic built into their Q1 2020 forecast? 
Forecasting methods fall into two categories: quantitative and qualitative. Most supply chain planners use quantitative forecasting, where historical data crafts projections. Qualitative forecasting is used when historical data doesn't exist. It's great for exploring markets and gauging interest in new product launches.
Quantitative forecasting
Let's take a look at the most popular quantitative forecasting models, starting with the simplest technique.
Moving average
As the name suggests, the moving average method monitors various data points and averages them. It's a simple statistical method that accounts for short-term fluctuations, financial data, and overall sales numbers.
However, this method doesn't capture recent trends and product seasonality, nor does it consider data from years ago. Thus, it's best suited for simple, low-volume products, in predictable selling environments.
Exponential smoothing
The exponential smoothing method considers historical data but places more weight on recent data. However, it does not consider the seasonality of products. Overall, it's a good step up from the moving average method.
A more sophisticated technique is the adaptive smoothing model, which introduces seasonality into the equation. Many brands consider it the sweet spot as it provides easy results without much investment.
Regression analysis
Regression analysis uses data taken from various sources to make projections. There's more data to work with, more assumptions to consider, and more accurate projections are made.
Linear regression compares an independent variable with a dependent one, and multiple regression involves more than one independent variable compared with a dependent variable.
Econometric models
As an improvement on regression analysis, the econometric model takes into account additional variables to calculate regression with equations, variables, and other data. This method compares relationships between different economic variables to forecast future developments. As such, it's extremely useful for forecasting sales of new products.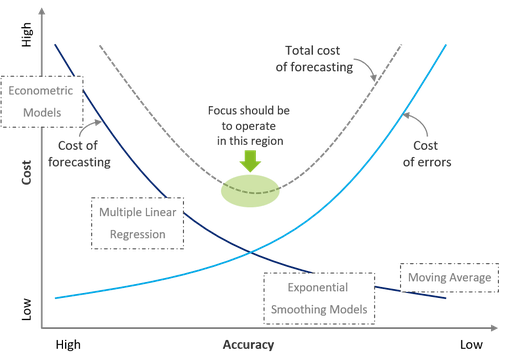 [Source]
There's no one-size-fits-all approach to quantitative supply chain forecasting.  Accuracy increases as model complexity increases, but cost increases as well. Therefore, it's best to find the sweet spot that balances cost with error rate for optimal results.
Jon Lynn, Founder of My Office Pod, an office meeting pod and booth manufacturer, agrees.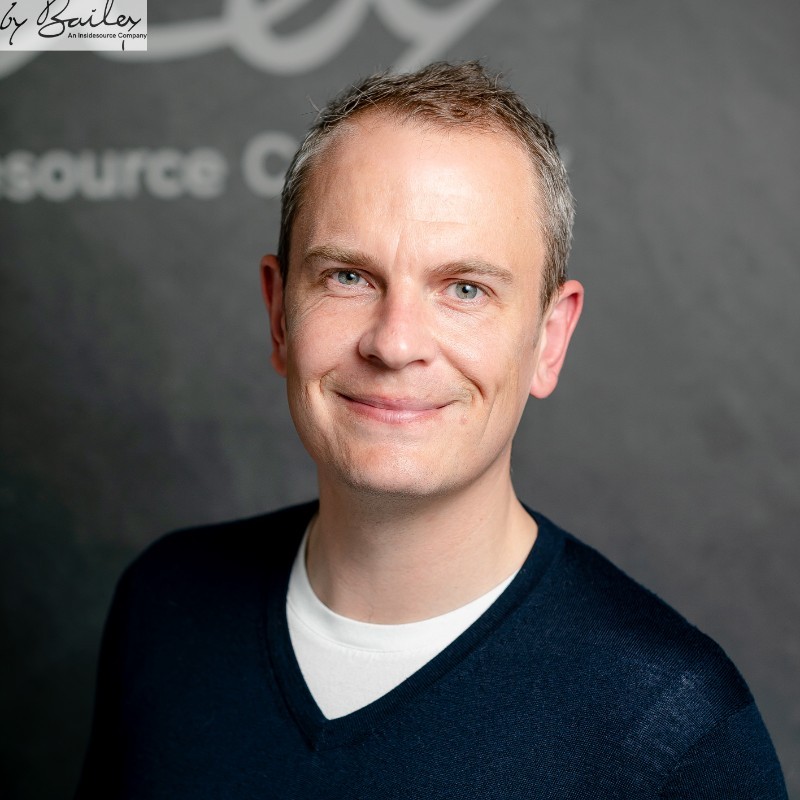 The easiest way to conduct supply chain forecasting for your business is by using the exponential smoothing method. This particular method takes into account historical data but adds more weight to recent analysis. Some variations of exponential smoothing include
Holt's Forecasting Model and Holt-Winters Method
. Both these methods focus on seasonality.
Lynn also says he used the Box-Jenkins method for supply chain management. While costly and time-consuming, he feels this specific forecasting method is the most accurate. It's best suited for forecasting supply chains within timeframes of 12 or 18 months.
Qualitative forecasting methods
The forecasting methods below are useful in predicting the market's reception of a product. When used with quantitative methods, they can provide a more comprehensive forecast.
Historical analysis
If your product has a long history, it can be used to base your projections. This works on the assumption that future projections will mirror past performance.
Market research
This approach will be familiar to marketers. It is a time-consuming but accurate method to research a specific group of people to create projections. It may use focus groups, surveys, and feedback to gauge sentiment about existing or new products.
Panel consensus
This method brings together internal teams to establish a forecast. It can include stakeholders from one or multiple departments, independent consultants or experts, and elements of market research and historical analysis.
AI and supply chain forecasting
While traditional forecasting methods have been around for some time, they are now enhanced with machine learning algorithms and artificial intelligence software. The role of AI in eCommerce is increasing in supply chain management as well as sales forecasting.
How Real B2B Businesses Manage Supply Chain Forecasting
Supply chain forecasting plays a crucial role in the success and resilience of any business. Tough times generate creative solutions to pressing problems. We reached out to B2B businesses navigating difficult waters and here are the tips and advice they shared.
Build-in agility to eliminate dependencies where possible
Anne-Sophie Le Bloas is a supply chain expert and CEO of Ravacan, a digital solution that enables manufacturers to exchange real-time information with their suppliers. She manages over $1B in goods for companies like Rolls-Royce, Reckitt, and Fitbit.
Jumping head first into supply chain management is challenging. "You'll probably get it wrong," says Le Bloas. "The best strategy for success is building an agile supply chain. That way, you'll scale up and down depending on changes in your market."
When choosing materials and designs for your products, do not only think about costs but also availability. How long does it take to procure the materials or to manufacture them? Will you have only one source, or can you quickly bring another one if needed?
Anne-Sophie Le Bloas, CEO,
Ravacan
Le Bloas recommends business owners either build in-house or buy locally wherever possible. If you already have relationships with Asian suppliers, keep a close watch on shipping. "Shipping is getting expensive and takes twice as long as before the pandemic," warns Le Bloas. That's a big drag on your bottom line.
Invest in technology and get employees onboard
Sam Speller, Founder of Kenko Matcha, sources quality Japanese matcha tea for Australian consumers. With faster processing speeds and more storage, he believes, businesses can now take advantage of a greater number of data points, and greater depth of historical information than previously possible.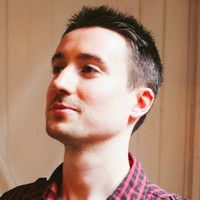 Today's technology can accurately predict future demand, track inventory, and ensure uninterrupted supply chain operation. Software that supports
automation and machine learning
can offer both flexibility and accurate results.
Sam Speller, Founder,
Kenko Matcha
"Forecasting isn't something that just happens overnight," continues Speller. "It takes practice and experience before someone can really understand the intricacies involved in supply and demand predictions well enough to make accurate decisions." By investing in training programs for employees who work closely with these processes often, you'll be able to increase accuracy while also saving money.
Track raw material prices and the labor market
Supply chain management is a core business function for rug manufacturer MGC Rugs Company. For Dr. S.S. Nandal, company director, sustainable growth hinges on keeping a close watch on raw material prices and the labor market.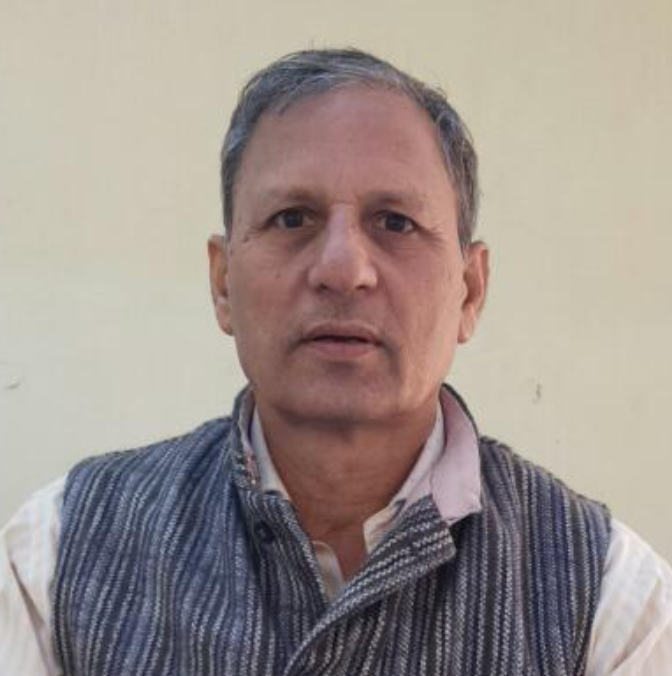 Our rugs are mostly - 90% in fact - made up of cotton and wool. That means we must keep track of the average selling prices of recent harvests. By analyzing this data, we can predict the prices suppliers will charge us. If prices rise, we'll source the needed yarns for up to 180 days ahead.
Dr. S.S. Nandal, Founder and CEO,
MGC Rugs
"Our manufacturing industry relies on migrants from nearby areas, so we also keep track of local elections, festivals, and religious observances," continues Nandal. "We know when workers will go on mass leave for 14 days, for example. So to compensate for that while fulfilling our production goals during the busy season, we'll increase production approximately 30 days in advance."
Start with simple forecasting calculations
Heatxperts is a Danish manufacturer of portable heating products. Werner Jorgensen, sales and marketing manager, prefers simplicity and efficiency when generating forecasts.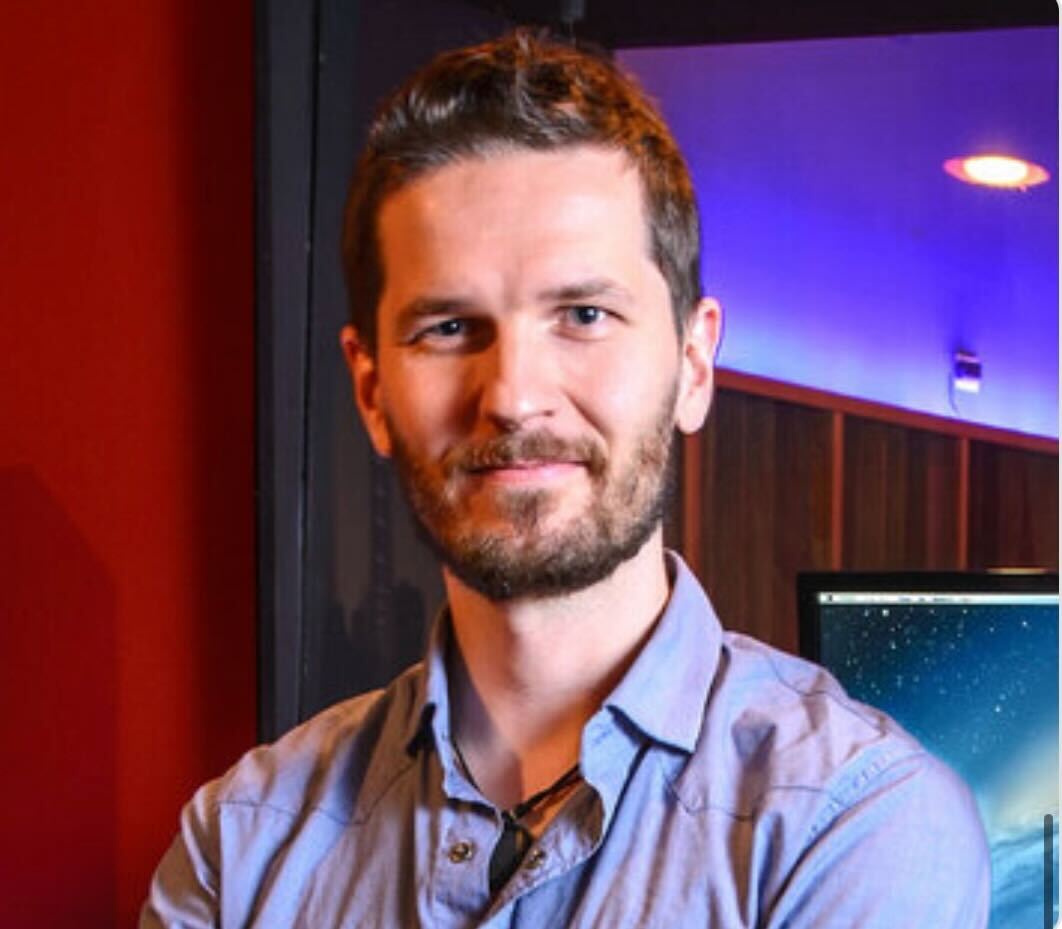 I like the exponential smoothing method. Through this method, I can use weighted averages under the assumption that previous events would mirror the future. These predictions are data-driven and there's no need to analyze a plethora of data sets.
Werner Jorgensen, Sales and Marketing Manager,
Heatxperts
Jorgensen also recommends performing a regression analysis and comparing two distinct variables. "What's great about it is that you can assume seasonality cycles in your forecasts. Plus, it's simple to implement across the company's logistical department."
Make use of the data available to you
Data is your best friend, shares Teri Shern, cofounder of Conex Boxes. "Running a business with containers and multiple different components, it's very important that we stay on top of our client's needs and try to mitigate any issues that we experience within our supply chain."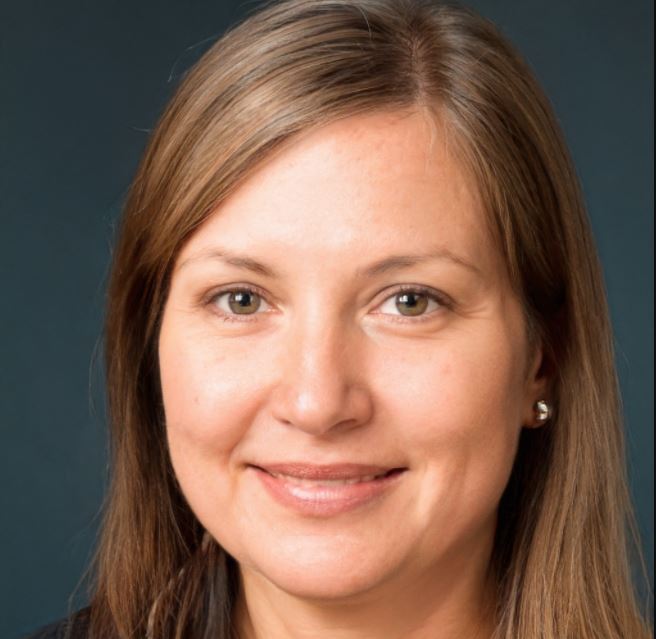 Data is essentially what gives you insight into different trends, client behavior, events that may have happened recently, etc. With this information, you can identify patterns within your own supply chain and determine the direction that things are going.
Teri Shern, Co-founder,
Conex Boxes
Keeping on top of real-time activity is a big part of that, believes Shern. "When you catch a shortage, it's a sign that there might be issues with meeting demands later. For example, when there was a shipping container shortage, we were able to see the shortage coming. We made the necessary preparations and the negative impacts on our business weren't damaging."
Build Resilient Supply Chains Using Technology
The key to building supply chain resilience isn't just predicting the future or collecting data. It's about knowing what to do with that information you have.
Having the right technology in place, like an integrated eCommerce system that allows you to manage logistics operations, is the first step in making accurate predictions. And that's where Oro can help.
Built for B2B businesses in mind, OroCommerce is an open-source B2B eCommerce platform built in a modular fashion for maximum flexibility. Its robust and extendable API enables connection with the various inventory, warehousing, fulfillment providers, and shipping solutions you use for full visibility into your supply chain.
Oro also understands that no business is alike and every challenge requires a unique approach. The right technology, with the right sourcing approach, and supply chain forecasting method can bring predictability to an unpredictable environment.
Questions and Answers
What is forecasting in the supply chain?
Supply chain forecasting is a way to predict future sourcing needs on the supply side to ensure smooth inventory planning to order fulfillment to customer satisfaction. A big part of supply chain forecasting is demand forecasting, which estimates future customer demand, sales, and profit.
Why is forecasting important to the supply chain?
When businesses don't have a full understanding and control of their supply chains, they miss critical data that would otherwise allow them to make the right business decisions. These decisions can influence strategy, production, marketing, resource allocation, and more.
What is the best supply chain forecasting method?
You can use many forecasting methods, both quantitative and qualitative, to create supply chain projections. Quantitative methods include moving average, exponential smoothing, linear regression, and econometric models. The right forecasting method will depend on your goals, how much data you have, who will use it, and the technology and systems you have in place to analyze and manage your forecasts.