This post was contributed by Will Cannon, Founder of Signaturely.
Advances in technology and the changes in customers' buying patterns have forever changed the way we think about B2B marketing strategies. According to Accenture Interactive, 50% of B2B companies consider delivering an omnichannel experience as their topmost priority.
So, what gives?
For starters, your prospects have access to many alternatives for various goods and services that you offer, and they aren't afraid to explore all available choices. 
Customers can find better solutions, so they demand in-depth information to help them make the purchase decision. This typically involves offering multiple touch points online and offline, making an omnichannel marketing approach ideal.
Additionally, this means that businesses must now focus on becoming customer-oriented. Apart from incorporating personalization in the purchasing process, customers favor brands that provide streamlined processes to access information and procure products and services. 
In 2018, $504.6 billion purchases were made online. And by 2023, that number is projected to grow to $735.4 billion, according to Statista. Data-driven insights, coupled with omnichannel strategies, have enabled B2B companies to address and incorporate this change into their operations.
If you're engaging in B2B eCommerce, you too can leverage omnichannel retail marketing in your business. We've compiled a comprehensive guide to help you do that.
What Is Omni Channel Marketing?
Omnichannel is an entirely new approach that focuses on the user and puts them at the center of everything. It aims to create a consistent customer experience across channels, devices, platforms, and more. 
The omnichannel marketing strategy enhances and transforms the buyer experience with their every interaction. Today, companies engage and connect with their customers on multiple channels, so it is vital to deliver a unified experience.
An omnichannel strategy gets all your communication channels to work cohesively and create an all-inclusive experience for buyers. Even smartphone users expect an immersive and seamless interaction with companies irrespective of their physical location.
All in all, the omnichannel marketing approach strives to ensure that the customer experience is cohesive, integrated, and unified across all the channels.
Vitality Medical is one of the good B2B examples that have an omnichannel marketing strategy in place. The company provides quality home medical equipment, medical supplies, and other health care products. It offers recurring delivery services for every product purchased and free shipping for repeated purchases over a specific amount.

[Source]
This eCommerce platform is quite a convenient option for all B2B bulk buyers of medical supplies. As a result, it helps them increase efficiency and boost their ROI while maintaining a long-lasting relationship with your buyers.
Omni Channel Marketing Vs. Multichannel Marketing
Omnichannel is often confused with multichannel eCommerce marketing, but it isn't the same thing. 
The key difference between both is that the multichannel centers all its efforts on the different channels it uses. In contrast, omnichannel marketing is only concerned with creating a customer-centric approach to send across a consistent message via all channels.
In multichannel marketing, you reach out to customers on different channels and let them decide how they want to interact with you, such as via chat, the website (make sure

the speed is optimized

and it works perfectly), app, store clerk, phone, etc. On the other hand, omnichannel marketing is to create and nurture the customer experience across all of these channels

Omnichannel marketing strategy elevates the multichannel tactics by finding ways to enhance the customer experience and make each and every interaction exceptional with your customers

With Omnichannel marketing, your clients have a seamless and convenient purchasing experience across all the channels, regardless of the channel they prefer to use

In order to successfully achieve this, it is imperative to have a cohesive look and feel for all the channels and the overall experience. Whatever you have on a specific channel, you should offer the same in other media

For instance, a company that uses omnichannel marketing may advertise the same campaign across all channels. Also, it will use similar visuals and target the exact audience

With multichannel, strategies, goals, and metrics can radically differ among different channels, and possibly they don't influence one another

For example, a company that takes on a multichannel marketing approach may run a Facebook promotion on a particular hashtag that focuses more on young people while placing a newspaper ad targeting older people
How To Master Omni Channel Marketing In 2021?
The transition to omnichannel marketing is not merely confined to making your offerings available on different channels. It also demands businesses to monitor their customer's buying behaviors closely and gather insightful information on their preferences to structure their processes and strategy from the ground up.
The best approach to implement and master an omnichannel strategy depends essentially on your business's specific nature and the buyer's profile. Nevertheless, the following steps can help you develop a well-rounded approach for your omnichannel marketing.
Here is how to master your omnichannel marketing in 2021 to provide your customers with an unbeatable experience.
Leverage the customer data
The first thing to do when structuring your omnichannel strategy is to learn from your customers as much as you can. And data-driven insights are the best way to accomplish this.
Start by vetting every purchase step carefully – from the customer's initial google search or an advertisement to the final step. You need to follow the same actions across every channel you have in place. 
This will help you gauge their optimal purchasing experience and the reason for it—also, the reason for the negative experiences. Gather data from your customers through live chat feedback and surveys to collect the relevant information directly and encourage responses through prizes and offers.
You can also use some of the best chatbot apps and automated live chat tools that can help you better gauge your audience and their patterns.
The insights that you'll gain from this data will further help you understand what is appealing to your buyers and, at the same time, what is precisely driving them away.
Make sure you consider their feedback and include it in the existing data.
Identify the most valuable segments
Evaluate your data to determine which companies contribute most to help you generate the most revenue. Learn every detail about them, including their engagement patterns and communication preferences. 
What is your client's business nature, and how do they make decisions regarding a purchase? When do they come in contact with the sales rep in their purchase journey? What data they find valuable, and how do they access that data? You need to analyze all these aspects to know what stage your prospects or leads are in the sales funnel.
Your CRM system offers a wealth of data about your customers which you can utilize to make informed decisions. For example, you can identify and segment customers according to demographics, geography, company nature, and other related information about them. This allows you to remove any preconceptions if you had any in the first place. 
You can also collect and visualize the data along the way you think can help you with your omnichannel strategy. Based on the gathered insights, you can pinpoint the most valuable buyers and break them into even smaller clusters. The more you keep your segments precise, the better. 
This allows you to deliver a more personalized experience to your customers, resulting in lasting relationships and better engagement that drive more conversions and ultimately contribute to business growth.
Overhaul your buyer's experience
Start designing your customer experience once you thoroughly examine and segment your most valuable customers. All the stages in the buying process need to be aligned and consistent with your knowledge of customers. This includes every single thing, from streamlining the operations to the accessibility of additional channels. 
As one of the most B2B-focused eCommerce platforms on the market, OroCommerce addresses unique challenges faced by B2B merchants and their customers. Aside from an intuitive web experience, responsive design, and eCommerce PCI compliance, it must offer B2B features such as customer-specific self-service options, product catalogs, prices, and payment options. Don't forget about workflow automation, as it can help streamline back-office tasks and personalize the customer experience at scale.
Be sure to take advantage of each of these, in addition to any other customer-friendly features your eCommerce service of choice comes with.
Furthermore, you can also consider leveraging new technology to support the channels you need to incorporate to make way for email, SMS, and email marketing solutions.
Additionally, when you overhaul your customer experience, it also enables you to provide segregated experiences to customers while addressing each segment's varying needs with precision.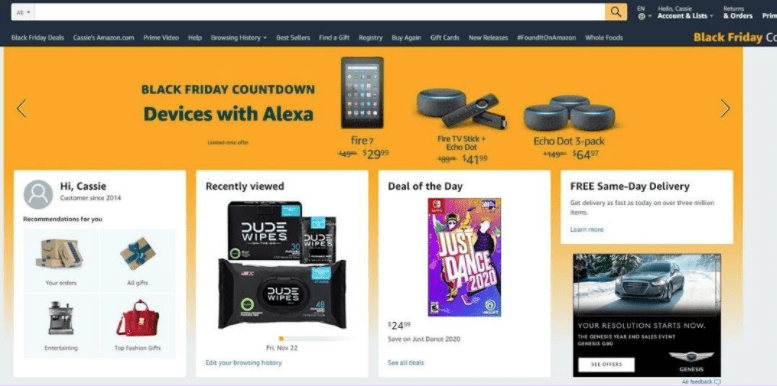 [Source]
The online eCommerce giant is the undisputed leader in the omnichannel space with many great omnichannel examples to follow. Customers can easily view their profile through the Amazon website, and they can also access similar profile information via Alexa devices, in-store, their mobile application, and smartwatches.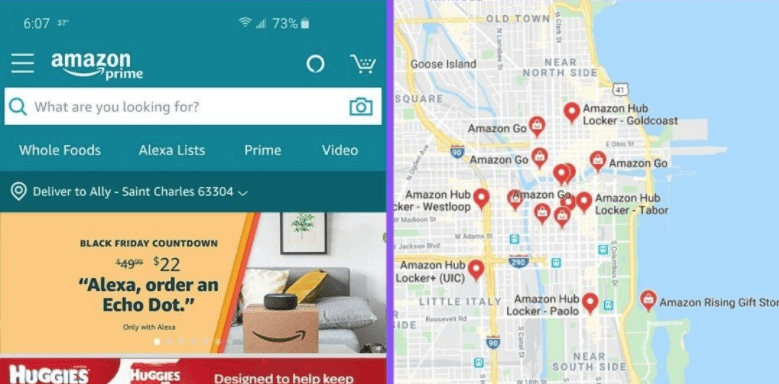 Customers have their Amazon card with them at all times virtually, thanks to the company's unified omnichannel approach. The brand lets its customers track and place orders, as well as they can choose to pick the placed orders at various lockers, in-store, or even have the items delivered to their doorstep. 
Amazon completely transforms the customer's experience in a distinctive way.
Develop data-based and relevant content
The content you use for each channel is the cornerstone of your omnichannel marketing tactic. Like in every stage before it, you need to create content based on the findings, not conjecture.
To achieve this, you need to analyze how your customers search for your business and where they get the results. If they leverage Google searches for doing so, create a strong SEO content strategy that caters to the queries and intent of your clients. 
If they zone out right before converting or making an actual purchase, develop the content that particularly revolves around enticing the abandoned cart owners and compelling them to purchase.
Find the channels through which a specific buyer persona reaches out to you and develops the content that is relevant and gives each of your customers a consistent experience regardless of the channel they wish to leverage.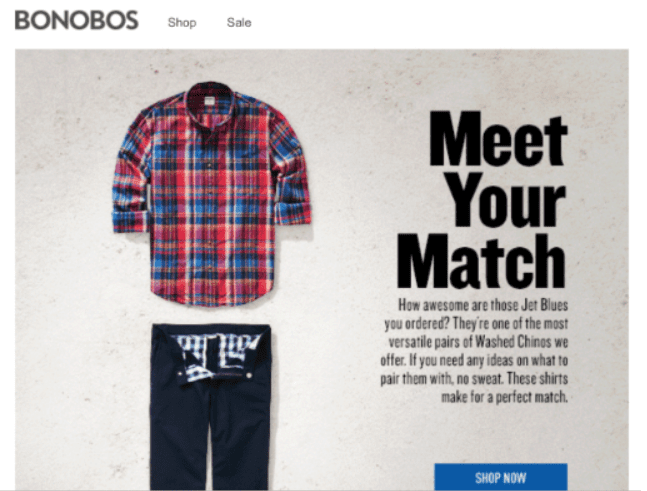 [Source]
Here is an email example that Bonobos sent to one of its customers, which recommends a shirt to pair with the bottoms as the customer would have recently shopped from here. Such content and messages make the consumers feel like they have been personally contacted and drives loyalty, repeat purchases, and engagement.
Social commerce brands like Yotpo and BazaarVoice also help companies curate relevant and user-generated content that you can restructure back to Pinterest, Instagram, and more.
For instance, companies can build appealing galleries, upload photos from different users to demonstrate to the website visitors that real people use their product, and drive conversions, which capitalizes on Instagram's five times growth rate over other social media platforms. But don't worry. You don't have to run all of these campaigns manually. Social media marketing software such as Socialpilot or Hootsuite can help you simplify these tasks.
Test your strategy and streamline your processes
The final step is to test your omnichannel marketing strategy before its final implementation to make sure that it works. Test the data both before and after the execution of the process.
You can also utilize different tools such as email marketing campaigns, A/B testing to check the blogs' effectiveness, etc., to enhance your overall omnichannel marketing channel efforts. 
At the same time, it is unequivocally imperative to analyze your channel's performance and monitor the customer engagement on each channel and its overall effectiveness.
Furthermore, you need to ensure that every aspect of your business is aligned and onboard to make your omnichannel strategy work. A real omnichannel company provides a seamless customer experience throughout all channels. 
And the most vital part of doing that is to restructure the approach in which your business gathers, processes, accesses, and uses the customer data. Ultimately, it will enable you to manage your marketing and sales pipeline effectively.
Inspiring Omnichannel Marketing Examples
Here are a few great examples of B2B eCommerce businesses that follow the omnichannel marketing approach and help you start.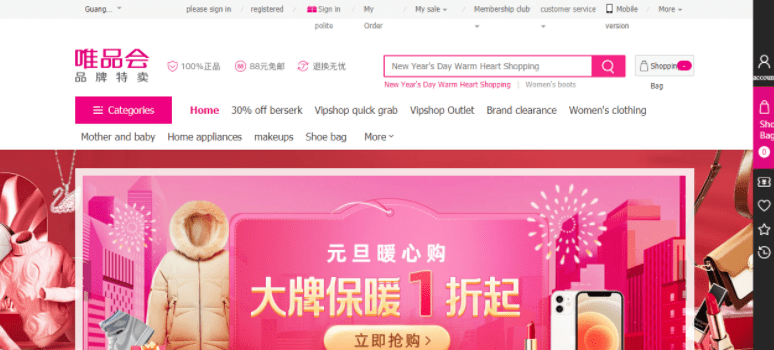 [Source]
VIP.com is one of the leading online B2B marketplaces in China. It's a B2B website that partners with retailers and lets them sell goods via this platform.
This eCommerce store delivers an omnichannel experience to its retailers and helps them connect with potential leads. 
When vendors update the latest products on VIP.com, the website's geolocation feature pushes automated notifications to the customers who are located in the vendor's vicinity. 
This provides the retailers with an opportunity to expand their reach, and the leads can visit the store or order on VIP.com and have them deliver the order. VIP.com strategically capitalizes on their user's location and notify them with timely offers relative to prospective clients.
Geolocation is a valuable tool for businesses to provide a seamless omnichannel experience to their prospects. You can leverage automation software to provide you with the visitor's geographical data and then exploit it for omnichannel purposes.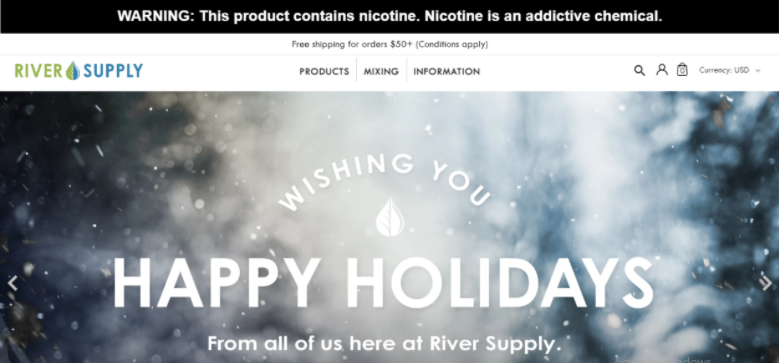 [Source]
Primarily, Nicotine River is a B2B laboratory equipment and liquid nicotine wholesaler. Much like communication advances, the vapor nicotine market has grown dramatically over the past few years. Nicotine River centers on and differentiates from the trust element. 
With a savvy combination of applications such as Yotpo (that has customer reviews), FOMO (for social proof in real-time), and McAfee SECURE (to alleviate safety concerns), every page breathes credibility. And at every stage, Nicotine River is reliant on third-party authentication to validate it.
It emphasizes its platform's integrity because even in B2B, people are people. They want to be sure of the dependability of a platform before leveraging it for business purposes. The same preferences that trigger compliance in a B2C transaction, i.e., inducement and purchases, are also present in every B2B wholesale transaction.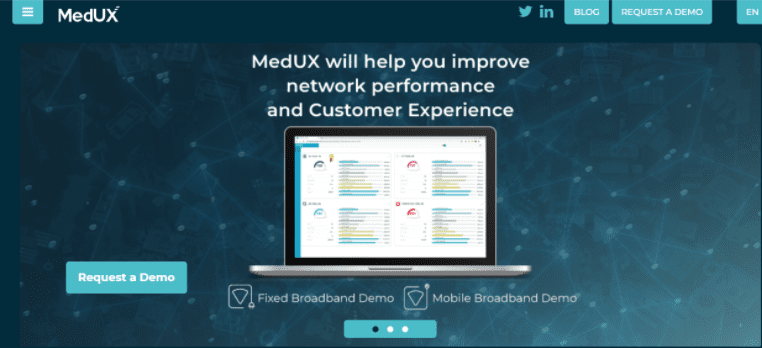 [Source]
MedUX is one of the other great B2B examples of successfully having an omnichannel marketing strategy in place. MedUX is an umbrella brand for many different companies and brands. Additionally, the company offers welfare and care resources through its various web stores. It has all its systems connected and integrated. 
It enabled MedUX to provide a unified experience to all its users. They maintain a one-stop-shop eCommerce platform to gain insights into inventory levels in real-time and optimize the purchase experience and the exchange processes. Finally, MedUX can put more focus on a customer-centric approach.
Throughout the B2B buying experience, the buyers are concerned about just one thing – customer-centricity. Therefore, it is imperative to focus on your customers' preferences and needs, including adapting all your channels to their requirements.
MedUX puts customers' wishes at the heart of their business activities. After all, your customer determines how they want to make their purchases and what experience they are looking for. And it should be irrespective of whether it's a brick-and-mortar store or an online store.
Wrapping Up
Omnichannel marketing is a tremendous opportunity for B2B eCommerce businesses to develop effective strategies for a seamless and consistent customer experience. In fact, omnichannel boosts the purchase frequency by about 250% and indicates a 90% higher customer retention rate. 
Therefore, many companies are investing to help their clients enjoy unified interactions across all channels. An omnichannel experience significantly increases brand awareness, customer engagement and ultimately drives higher conversion rates.
Master omnichannel marketing, follow these inspiring examples, implement the strategy that works best for you, and reap its rewards!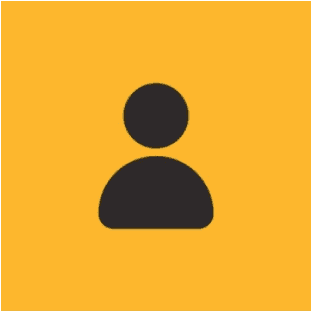 Will Cannon, the founder of Signaturely, is a recognized entrepreneur who offers valuable insights about lead management, email marketing, lead generation, and customer profiling. He believes that focusing on these aspects can have a positive impact on business ROI.