This post has been contributed by SMSGlobal.
Customer Experience and communication fit hand-in-hand. Without communication, CX would simply not exist. Well, the term 'CX' would. But without aligning it with a tailored communication strategy, the concept would be fruitless.
Before we get ahead of ourselves, let's backtrack a little and define CX, what it means to a brand, and what role it plays in B2B eCommerce. 
Customer Experience (CX)
CX is more than a marketing buzzword. It has become closely tied to a brand's overall success, encompassing brand image, competitive differentiation, and customer satisfaction and loyalty. 
Many businesses have invested in a comprehensive CX strategy for years. Among global software decision-makers, 51% revealed that they were increasing spending on digital experience solutions over the next 12 months. 89% of companies have recently come to realize that CX is a critical point of competition, compared to 36% in 2014. With brands injecting more resources into improving CX, it's clear this marketing approach is here to stay.
CX takes the end-to-end customer journey into account. Interactions along the customer journey must be clear, concise, and logical, from when a customer first considers a purchase to the actual transaction of goods and services, and even after a confirmed transaction. Customer-centric companies decrease costs related to customer churn, revenue soars, and customer retention rises. 
When brands pay attention to CX, they and their customers reap the rewards. Ultimately, it costs five times more to recruit new customers than to retain and satisfy established customers. Consumers are also willing to pay more for brands offering upgraded experiences.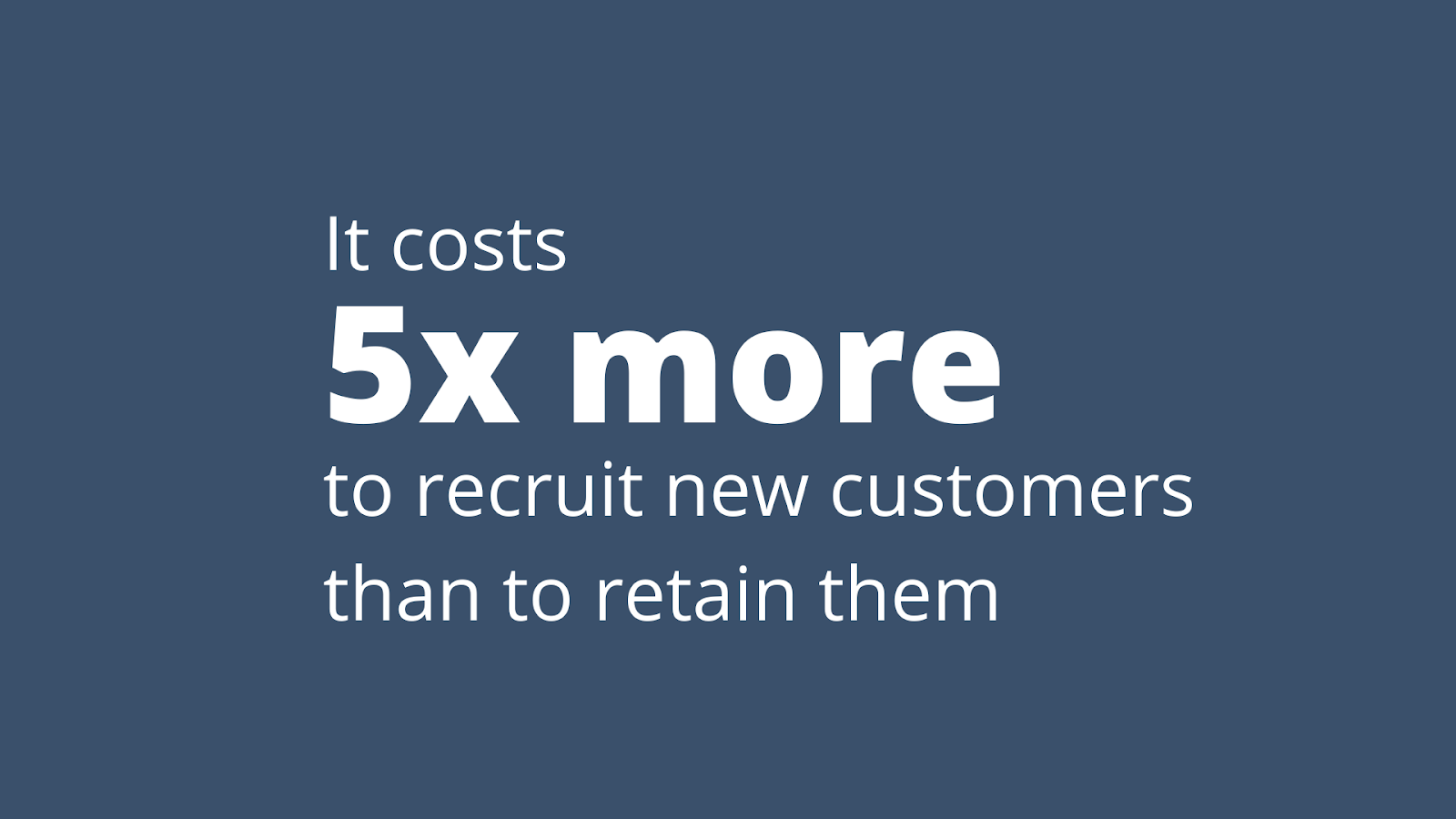 What does SMS have to do with CX?
In today's saturated digital landscape, brands must find ways to stand out above the rest. Personalization is the name of the game for good CX and to distinguish yourself from competitors. Tailored experiences increase customer satisfaction, build brand reputation, and grow revenue. A report from Segment revealed that 49% of buyers made impulse purchases after receiving a personalized recommendation, and 44% of shoppers became repeat buyers following customized experiences.
Customized interactions are facilitated easily with the right communication tools and automated marketing software. SMS and A2P messaging are some of the most direct and flexible communication mediums that promote personalized CX.
From welcome messages to exclusive discounts and customer surveys via SMS, these communications are easy touchpoints to help create a positive association with your brand. 65% of consumers surveyed in the US reported that a positive experience with a brand is more effective than good advertising. And brands that prioritize CX experience an increase in revenue. 
Automating the communication process
By utilizing automated marketing systems such as SMS gateway, brands can amplify their communication approach. Automated SMS allows you to craft relevant messages and responses in advance so that they are delivered quickly and as scheduled.
With processes such as bulk SMS and email-to-SMS, brands can streamline their CX strategy. The integration of an SMS API or plugin onto existing platforms is also a perfect way to track the customer journey to ensure the most practical and valuable CX.
Key SMS features to supercharge your CX:
Trigger responses and keywords for automatic replies

Campaign tracking and reporting

Merge Send for bulk personalized messages

Customer

s

egmentation
To ensure quality CX, a brand must maintain several touchpoints along the customer journey. Maintaining a connection with customers gives brands ample opportunity for open communication and feedback. Customers appreciate the efficiency and immediacy of SMS, with more than 50% preferring text support compared to other channels.
What to Consider When Optimizing CX
How do customers connect with you?
With enjoyable and valuable CX comes elevated customer engagement. When a customer feels that they can relate to a brand, they are more willing to part with their money. Brands can foster meaningful engagement with customers through direct and accessible channels, whether that be human interaction in a bricks-and-mortar store, online, or through SMS. 
The simple act of individually acknowledging your customers can have lasting benefits. 62% of millennials state they are more likely to become loyal customers if a brand engages with them on social media. And 70% of buying experiences are based solely on how the customer feels they are being treated. Prioritizing CX and quality customer engagement is invaluable for its influence on purchasing decisions. Ultimately, customers are more inclined to spend their money with brands when they feel valued as people.
SMS and OTT messaging apps are convenient and accessible communication tools to attract and capture your client's attention. Over three billion people worldwide own a smartphone, making instant messaging one of the most ubiquitous and user-friendly channels to connect.
Reach decision-makers and business stakeholders directly with SMS. Many B2B businesses handle deals with life-cycles ranging from days and weeks to months, even years. SMS allows you to stay connected with multiple business contacts throughout the negotiation process. Provide personalized solutions and quotes, accommodate complex requirements, and send bulk communications all with a robust SMS gateway. 
Ten ways you can captivate customers with SMS:
Product sneak peeks

Abandoned shopping cart reminders

Notifications for deals and promotions

Important business updates

Loyalty program offers

Product sneak peeks

Order approvals and updates

Shipping notifications

Document and contract changes

Inventory alerts
The value of SMS in today's trust economy
A brand's reputation is everything. In our current trust economy, clients judge a brand based on its presentation, quality of products, reliability, and CX, as well as online reviews.
Building trust with potential clients can be as easy as providing vital business components in a simple and accessible way. Extensive product descriptions and configuration, ISO standard compliance, eCommerce PCI compliance, specification sheets, measurement guides, and accessible media-rich content are good examples of necessary yet valuable business information that can influence a client's decision to purchase. 
In addition to quality assurance, CX and reliability can also shape how a client perceives a business. Reviews can cement a brand's reliability and credibility. Consumers want to feel empowered with their purchases, and they will do the research necessary to ensure they're making the right decision with the right brand for them. According to a survey by Fan & Fuel, 94% of participants said they read reviews when they are available, and 92% hesitated to buy something if customer reviews weren't visible.  
The simplicity of SMS encourages recipients to participate in surveys, reviews, and provide recommendations. Through a robust mobile messaging gateway, brands can easily measure customer loyalty, respond to negative reviews, provide solutions, and ask for constructive feedback.
Providing good CX and building brand trust can, in turn, grow customer loyalty and improve customer retention. After all, returning customers spend around 33% more than other customers.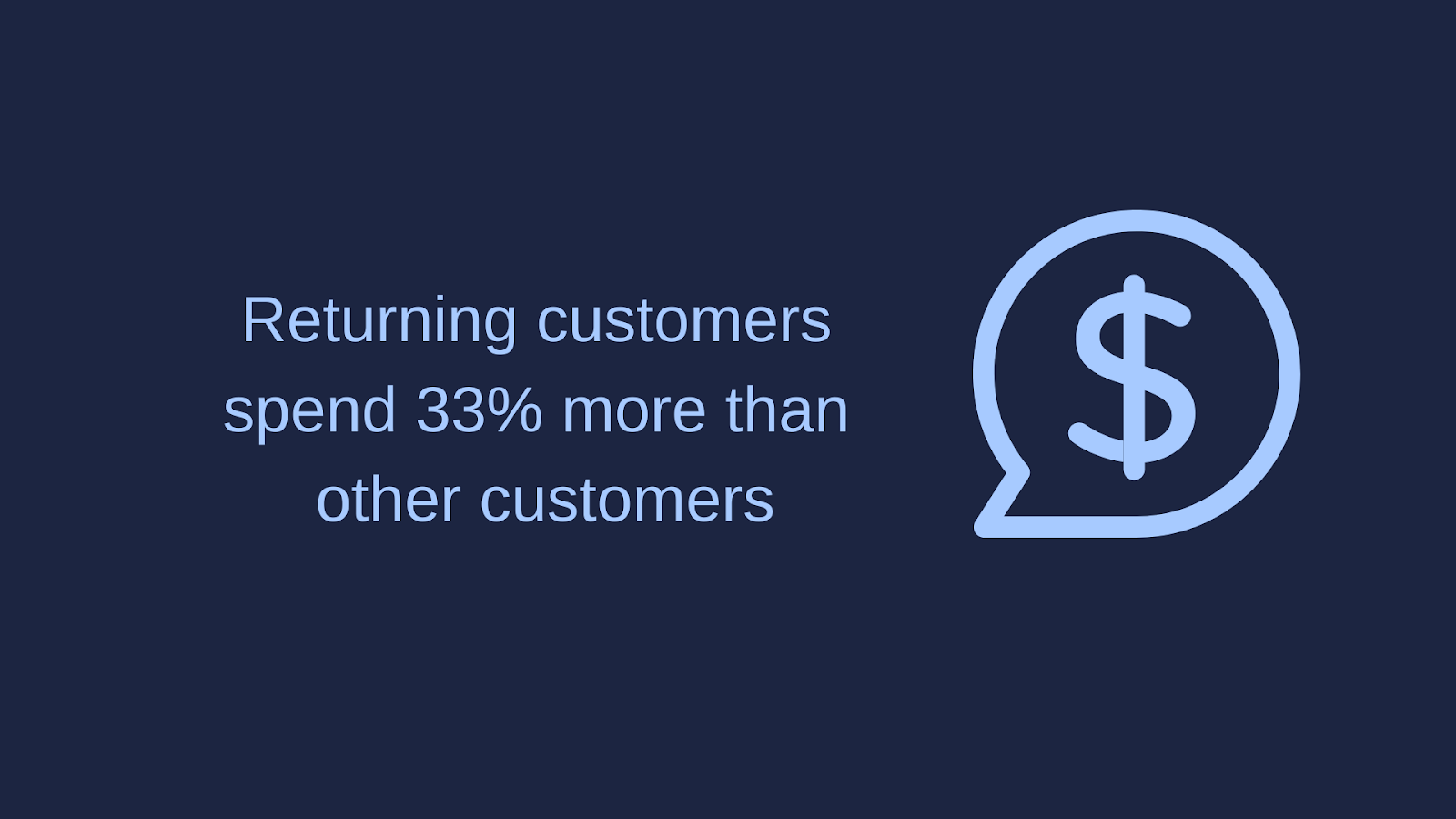 Measuring NPS
One of the easiest ways to measure customer loyalty is through Net Promoter Scores (NPS). It's a straightforward way for enterprise businesses to request and categorize customer feedback, particularly for B2M (businesses selling B2B and B2C from one platform) or D2C brands.
Brands can implement NPS in several ways, including email, over the phone, and survey forms. However, SMS is the most efficient and instant way to send out surveys and receive responses. Customers rate their experience of a brand on a scale from 1-10. It groups each customer based on the likelihood of them recommending the brand to other people.
Like all SMS communication, NPS is a concise and uncomplicated way for businesses to connect with customers. And according to Harvard Business Review, NPS has been found to have a strong correlation with increased sales when a brand is designated a high score.
With robust automation capabilities and contact management, SMS platforms can implement customer segmentation regarding NPS. Simply put, select customers are organized into contact lists and then sent an SMS to rate their experience depending on specific factors. For instance, SMS are only sent to new customers or customers with bulk purchases under $500 dollars. Keep in mind, NPS may not be necessary for all customers, such as clients with ongoing contracts like manufacturers and distributors.
How B2B eCommerce Businesses Benefit from SMS
B2B businesses of all sizes in a range of industries can implement SMS functionalities. Companies can effortlessly integrate an SMS API into their existing workflows or solely use an SMS gateway to connect with their customers instantly. With automated individual and bulk messages, brands can actively manage their customer lifecycle journey and track communication.
SMS and the B2B shopping experience
For B2B companies utilizing B2B eCommerce, pricing requirements and ordering processes can be complicated. B2B clients may have specific communication requirements for communicating with their customers or within their organization. Efficient communication strategies ensure that the relationship between businesses is mutually beneficial in the long-term. 
Secure important business partnerships with SMS communications including:
New product announcements

Inventory updates

RFQ and order approvals

Contract documentation and invoicing

Order and shipment updates

Feedback requests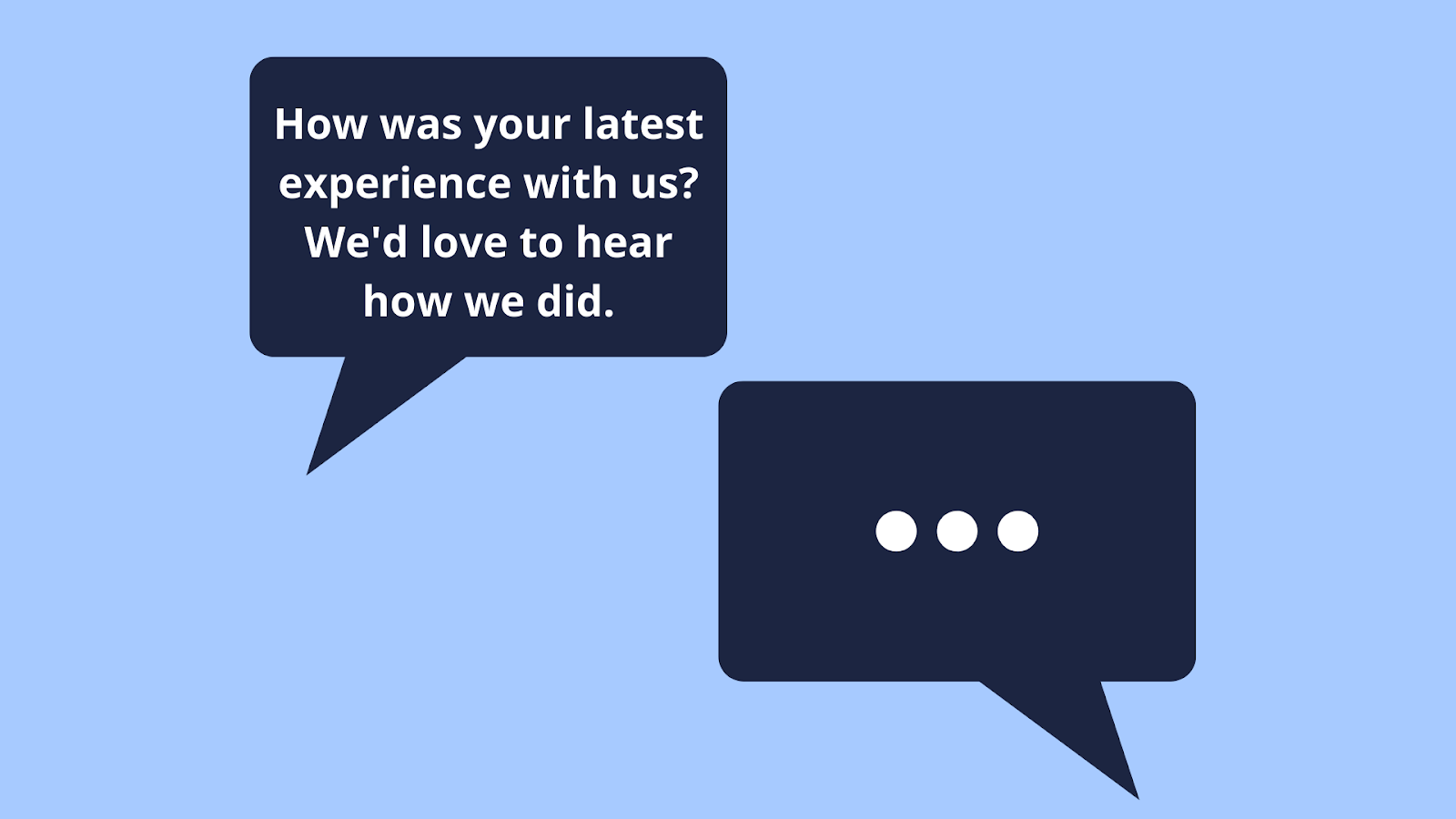 The future of CX
Brands have come to appreciate and accept the need for increased personalization in customer interactions. However, B2B businesses may have far more requirements within their customer communication strategy. With multiple stakeholders, long-running buying cycles, and complex purchasing requirements, B2B businesses have complicated personalization needs. The resources and manpower necessary to carry out such personalization on a large scale across several communication channels create a roadblock for many businesses. Artificial Intelligence (AI) is an enticing solution to this problem.
Using machine learning techniques, AI in eCommerce can interpret data sets and make sense of patterns with little human intervention. With these techniques, AI is revolutionizing communication strategies to deliver highly valuable and unique CX.
27% of companies state that enhancing their customer intelligence and data efforts is their highest priority for better CX. Using intuitive algorithms AI can easily provide personalized customer support through SMS and OTT messaging chatbots. These chatbots recognize keywords and triggers and respond accordingly to important queries. Chatbots also have the benefit of crafting human-like responses, with accurate information and relevant solutions.
With further developments in predictive analytics and machine learning, the application of AI for customized CX will only continue to grow. 
By 2025 around 95% of customer interactions are expected to be supported by AI technology, and that includes B2B customers. Using real-time analytical insights, AI will be able to make more relevant recommendations for your business. Predict the best course of action not only for end-customers, but for suppliers, managers, marketers, and sales reps alike.
The future of CX will make consumers feel more understood and recognized as individuals. According to a report by AT&T Foundry, brands that deliver a truly unique CX will be able to anticipate customer needs and not just react to them—knowing what the customer will want and when they'll want it, without needing to say a thing. 
In Conclusion…
SMS has the flexibility and immediacy to amplify CX greatly. Both highly accessible and direct, SMS empowers businesses to communicate and connect. By implementing text message solutions, brands big and small can expand their reach, improve customer retention metrics, customer satisfaction, and sales.
Learn more about B2B eCommerce and how to choose an enterprise eCommerce solution.