As the COVID-19 pandemic wears on, manufacturers and distributors of industrial products continue to be impacted by the outbreak. First, economic shutdowns greatly reduced the demand for some industrial products. Second, while some industries were able to operate with a remote workforce, manufacturing jobs must be performed on-site and cannot be performed remotely.
If you're a manufacturer, distributor, or sell physical products, you might think remote working won't work for you. But if you are to optimize your effectiveness in the post-pandemic environment, you must find a way going forward for some portion of your staff to work safely and remotely. 

To begin with, if you haven't embraced selling online, you need to start. With online traffic at an all-time high, this is the time to invest in digital selling channels that recover losses from in-person sales and create a new channel to serve online customers. But that's just a portion of doing business in the new, post-pandemic world.
What's more, many industries are experiencing an increased labor shortage in manufacturing, and online channels open up a talent market players just can't afford to miss.
As a result, it makes sense to look to remote workplaces. That may seem impossible, but it's not. Here are four tips to help manufacturers and distributors embrace and succeed in managing a distributed team
4 Ways Manufacturers and Distributors Can Embrace Remote Work
Enhance the use of technology in the workplace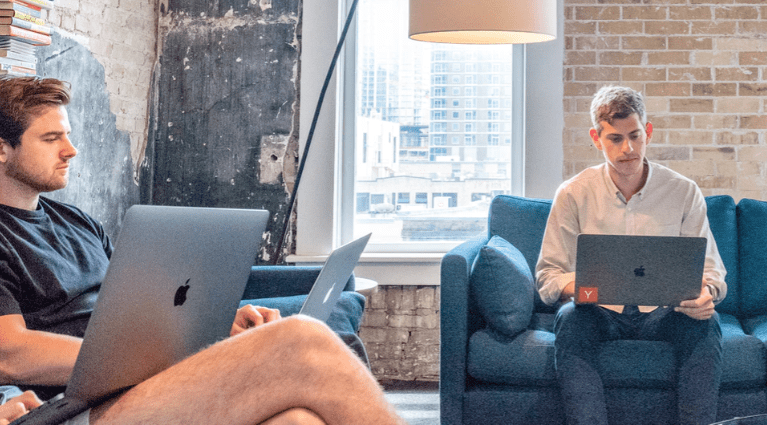 While many distributors and manufacturers are leaders in embracing digital technology through process automation, others still rely on the physical presence and interaction of humans. In that situation, it's hard for these industries to adopt distributed, remote work policies and maintain workplace productivity. But it's not impossible. Manufacturers and distributors of physical goods can review workflows to identify areas where technology can bring additional improvements:
Even if you already use automation, robotics, and cloud computing, revisit your communication, project management, CRM, and

B2B eCommerce tools

to see how they can further your digital transformation in manufacturing.

Determine what teams must be present on the production or warehouse floor and how they can socially distance and still maintain safety.

Review engineering tasks to determine if IOT can enable remote work. In addition, identify how photo, video, and teleconferencing technology can enhance safety and performance.

Implement digital communication methods on the shop or warehouse floor, such as instant messaging and teleconferencing, to limit physical contact for conversation.
Recognize the challenges
[Source]
Businesses of all sorts have been forced to work from home and face the communication, productivity, and security challenges of managing remote teams. These challenges are amplified for manufacturers and distributors as many product management, production, and warehousing activities simply cannot be done remotely. Here are some of the challenges you may face and how to overcome them:
Manufacturers and distributors managing customizable products must adjust their processes to require less frequent iteration and collaboration with in-person teams.

Businesses relying on a limited number of specialized suppliers in their supply chains must work together on adopting new communication methods, processes, and tools.

Organizations with cross-functional teams must enable asynchronous communication while maintaining a positive work environment and accountability.

Legacy tools and systems must be optimized or switched in favor of cloud technologies that make it easier to collaborate and share data remotely.
Identify work that can be performed remotely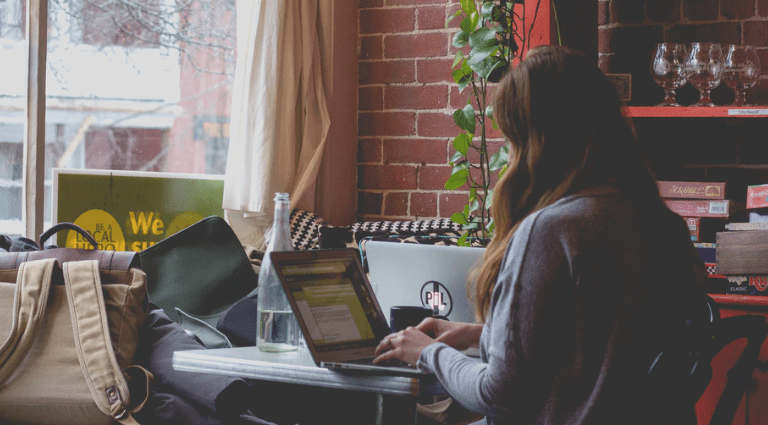 [Source]
Not all your employees must be present in the production facility, shop floor, or warehouse. In fact, much of the workforce may be limited to a smaller number of people operating on staggered shifts. This is safer for your employees including their families. Here are some tips on segmenting workplace tasks and responsibilities:
Inventory data on employees and their activities. Identify mandatory in-person roles and determine responsibilities that can be reshuffled or that may require new, flexible work arrangements.

Set aside resources to ensure employees on the ground receive adequate safety training, understand how to protect themselves, and know what to do if they think they may be sick.

For on-site teams, implement safety, education, and collaboration technologies to minimize infection spread.

Consider outsourcing some of your activities such as administration, warehousing, or non-core operational functions.
Experiment with different scenarios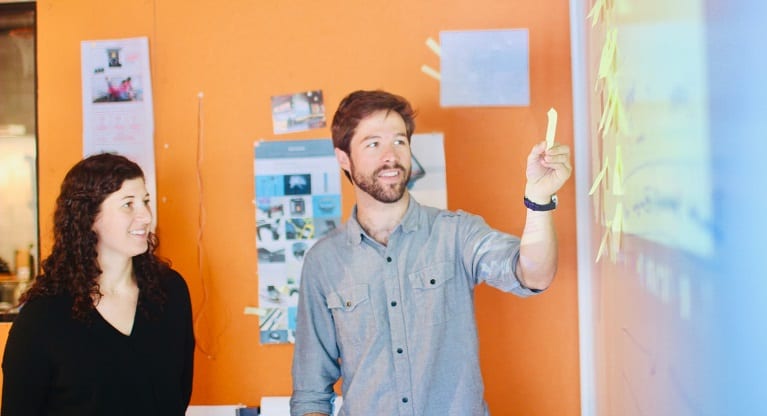 [Source]
Not all remote work strategies will work for every manufacturer, distributor, and B2B seller. To achieve desirable results, every organization must combine the right digital tools, processes, and communication methods. Here are some approaches to consider:
While it may be challenging to offer product demos or check for defects with a webcam, it may be your only option. A good web camera, fast connection, and the right web conferencing software goes a long way to making the process easier for you and your customer.

With a lack of trade shows and travel restrictions, the world of physical B2B sales is changing quickly. Divert your field sales resources to communicating with clients, spending more time on sales calls, and shipping more samples.

Give more time to vendors and suppliers so they can make changes well ahead of the production schedule. Leave a larger window to help you rectify communication issues, especially if you are dealing with overseas suppliers.

Seek out alternatives across the value chain to preserve relationships and create mutually beneficial partnerships. This dissipates risk and diversifies points of failure during dynamically changing environments.

Shop around for outsourcing partners such as 3PL providers. Check their track record and ensure they have SLA agreements in place that will not cause interruptions for your business and customers.
How B2B Brands Sell Physical Products With Remote Teams
Hayden
Hosea Chang, COO at Hayden, says that many retailers of physical products continue to be affected. "Office work went remote, but when it comes to manufacturing, warehouses, packing, delivery, etc., those processes cannot be stopped or done remotely."
It's particularly challenging for smaller B2B eCommerce businesses, as smaller teams are stretched thin, and the necessity for social distancing negatively impacts delivery times and the customer experience.
"Fortunately," he continues, "our customer service department was up and running remotely, so our customers were constantly updated on progress."
VIVIPINS
For VIVIPINS, a B2B supplier of customizable office stationery goods for companies around the world, the move to a fully remote work environment went better than expected. The secret? Hiring people with a can-do attitude and remote work experience. However, VIVIPINS admits their teams gain the most value from the tools they use every day.
"We use procurement automation platforms, chat apps, video call apps, and resource sharing platforms," says Robin Brown, CEO at VIVIPINS. "This makes managing manufacturing, supply chains, and communication with suppliers easy. We use online RFIs, RFPs, and RFQs to communicate with our suppliers, coupled with Google Drive and Dropbox for document management." These tools have made in-person, collaborative activities such as product design and order fulfillment less challenging and more productive.
Nuleaf Naturals
NuLeaf Naturals sells CBD and hemp products to retailers as well as directly to customers. The pandemic presented a unique challenge of moving the whole team remote while demand for their product soared.
"This certainly wasn't easy," recalls Ian Kelly, VP Operations of NuLeaf Natural. "While much of our operations and communications with farmers, manufacturers, and testing facilities are via phone and email, delays on their end due to COVID19 restrictions forced us to really play a guessing game, trying to predict demand in order to have inventory ready in advance." 
While selling went smoothly, creative collaboration was noticeably hindered and wasn't nearly as effective as before. "So much innovation and brainstorming happens through informal channels, discussions, and post-meeting chats at the coffee machine. We didn't realize to what extent until lockdown."
NuLeaf Naturals has since moved back to the office. With smaller teams and social distancing, the reliance on videoconferencing and remote chat is now a part of life. "It works for us for now, and is much better than when we were in full lockdown," admits Kelly.
Is the Manufacturing Industry Ready for Remote Work?
A Leesman study revealed that among 50,000 employees in the manufacturing, distribution, and industrial industries, over 53% of workers have no experience working from home. This startling statistic demonstrates the challenges these industries face as work from home becomes a new norm.
At the same time, technologies and collaboration tools are glue that holds remote teams together. Fortunately, there's no shortage of tools that help B2B businesses work around the challenges in their industries. To market, sell, and offer customers the best experience, organizations need a single source of truth offered by CRM and eCommerce solutions.
OroCRM
OroCRM is an excellent tool for distributed teams as it gives team members a comprehensive view of customers. The software's open-source nature provides companies the freedom to customize the look, feel, behavior, and functionality of the software. It's easy to use on mobile and boasts a long list of technology partners, integrations, and a robust API for additional customization.
OroCommerce
OroCommerce is a powerful B2B eCommerce software for distributors, manufacturers, wholesalers, and suppliers. OroCommerce offers B2B businesses an unmatched selling experience, supporting complex workflows and business models such as B2B2C, D2C, and B2B marketplaces. It empowers remote teams by eliminating data silos and providing everyone greater visibility into the B2B buyer experience. With the most features out-of-the-box, it speeds up your time to market and gets you selling faster.