A version of this post was initially published on The Manufacturing Report
Not through choice but out of necessity, many manufacturers are increasingly turning their attention to online selling. While many traditionally-minded B2Bs are slow to make moves online, many manufacturers see B2B eCommerce as the only option to offset losses from in-person channels.
We talked to entrepreneurs and business owners that deal with manufacturing challenges, and here are the responses they provided: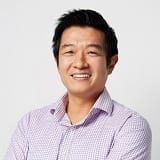 Hosea Chang, COO of Hayden Los Angeles emphasized the importance of being prepared for the unexpected. Change is only natural – and ensuring your website is technically equipped to handle spikes in demand over a short time is critical. While the pandemic certainly couldn't have been predicted, events like Black Friday happen every year.
"Too many websites crash at the first sign of trouble, and that ruins customer experience and your chance for profit," says Chang. 
As office work switched to remote, businesses dealing with physical products continued to be affected by the pandemic. Aside from manufacturers, there are distributors, wholesalers, warehouses, and fulfillment centers – these processes cannot be stopped or done remotely.
Smaller B2B eCommerce companies were equally unprepared, where smaller teams, social distancing, and ineffective processes going in might have impacted product availability, delivery times, and the customer experience.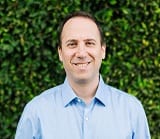 Yoav Kutner is the Founder and CEO of Oro, Inc., the company behind OroCommerce, a B2B-focused eCommerce platform. He believes sales interactions are quickly turning digital, and B2B eCommerce platforms must tightly integrate with the CRM to empower today's salespeople. Sales teams are comfortable with technology to improve the selling process and take their companies to the next level. However, these systems must also automate complex back-office processes:
"[Systems] must streamline routine tasks such as data entry, pulling and updating pricing lists. This allows humans to focus on what humans do better than machines, such as building relationships with customers," says Kutner.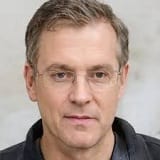 Robin Brown, CEO of VIVIPINS supplies customizable office stationery for businesses around the world. After switching to a distributed working model, he admitted it went better than expected. Recreating an in-person business environment virtually is a challenge, but tools like chat apps, video apps, and resource sharing platforms made the process easier. VIVIPINS uses RFIs, RFPs, and RFQs and communicates with suppliers in electronic form, claims Brown. Document management can happen digitally as well via Google Drive and Dropbox.
"Many tools made in-person, collaborative activities such as product design and order fulfillment less challenging and more productive," he says.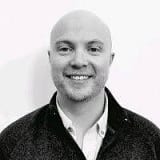 Ian Kelly is VP Operation at NuLeaf Naturals, a CBD and hemp products distributor. For us, the pandemic was challenging enough, but moving the whole team to remote operations while demand for our products soared exacerbated the situation. As time went on, newfound supply chain and communication challenges emerged.
"Much of our operations and communications with laboratories, manufacturers, and farmers are via phone and email," says Kelly.
"Any delays on their end due to COVID made us really play a guessing game, doing our best to predict demand and get inventory ready in advance."
After moving back to the office, NuLeaf maintains social distancing and relies on video conferencing technology for communication.
Manufacturers Must Take Digital Transformation Seriously
According to Gartner, by 2025, over 80% of B2B sales interactions between suppliers and buyers will occur over digital channels. What's more, a typical digital sales experience will span across thirty integration applications.
The common thread among the companies, according to Kutner, is that brands need flexibility and interconnectivity of their systems. System integration is critical to get right, claims Kutner, as it's the central piece of the digital transformation journey for manufacturers. The trends of digitization in manufacturing we're experiencing will drive companies to invest in flexible IT systems faster. 
However, for many companies digitization may seem daunting. Kutner recommends partnering with a digital transformation consulting agency to increase the level of organizational and cultural readiness.
A Focus on Strategy and Flexibility
Switching to remote work and online sales technologies while maintaining traditional forms of selling is not easy. To survive in the post-COVID area, brands need to remain focused on the customer while remaining strategic and flexible. Besides that, B2B businesses need to maintain a competitive advantage, recognize shortcomings, and conserve resources.
"It's a difficult balancing act," he says. "But rather than building from scratch and reinventing the wheel, use a comprehensive solution. It will reduce costs, risk, and get you to market faster."
Make the Right Technology Decision for the Future
The pandemic put technology and collaboration tools into the spotlight. Now, to market, sell, and maintain the best customer experience, brands must build invisibility, transparency, and efficiency into their processes.
A CRM and eCommerce solution purpose-built for the manufacturing, distribution, and supplier industries does more than preserve business continuity:
It helps brands expand beyond B2B into D2C and B2B marketplace selling models. 
Integrations increase visibility and tear down silos around product and customer data. 
Automated workflows boost productivity and increase time to market.
Ready to make the most out of your online selling channels? Discover the latest B2B-focussed technology developments and explore the B2B eCommerce vendor market with our free report:
Recommended reading: A Guide to Digital Marketing for Manufacturing