Tracking finances, sales, movements, inventory – including any surpluses or deficits – distributors have to wear many different hats. Yet unlike manufacturing companies, distributors also have capital investments in complex supply chains that must be kept in check. With so much at stake, selecting the wrong ERP for distributors that doesn't fully match their needs can waste precious time and money.
Medium-sized distributors invest in ERPs (Enterprise Resource Planning) since they usually run a tighter ship and can't afford needless fluctuation in their stock. They also have a higher spend per inventoried item leading to smaller profits.
Lastly, mid-sized distributors tend to be more vulnerable to uncertainties in the business world compared to their larger counterparts. For larger wholesalers and distributors, ERP systems are worth their weight in gold as they uncover opportunities for revenue generation or trouble areas within complex business process management.
For them, the biggest driver for updating their ERP is driven by market pressures, marketing automation trends, and the rise in competition. More recently, the advent of technology and digital innovation has transformed the way data on customers, resources, and operations is used.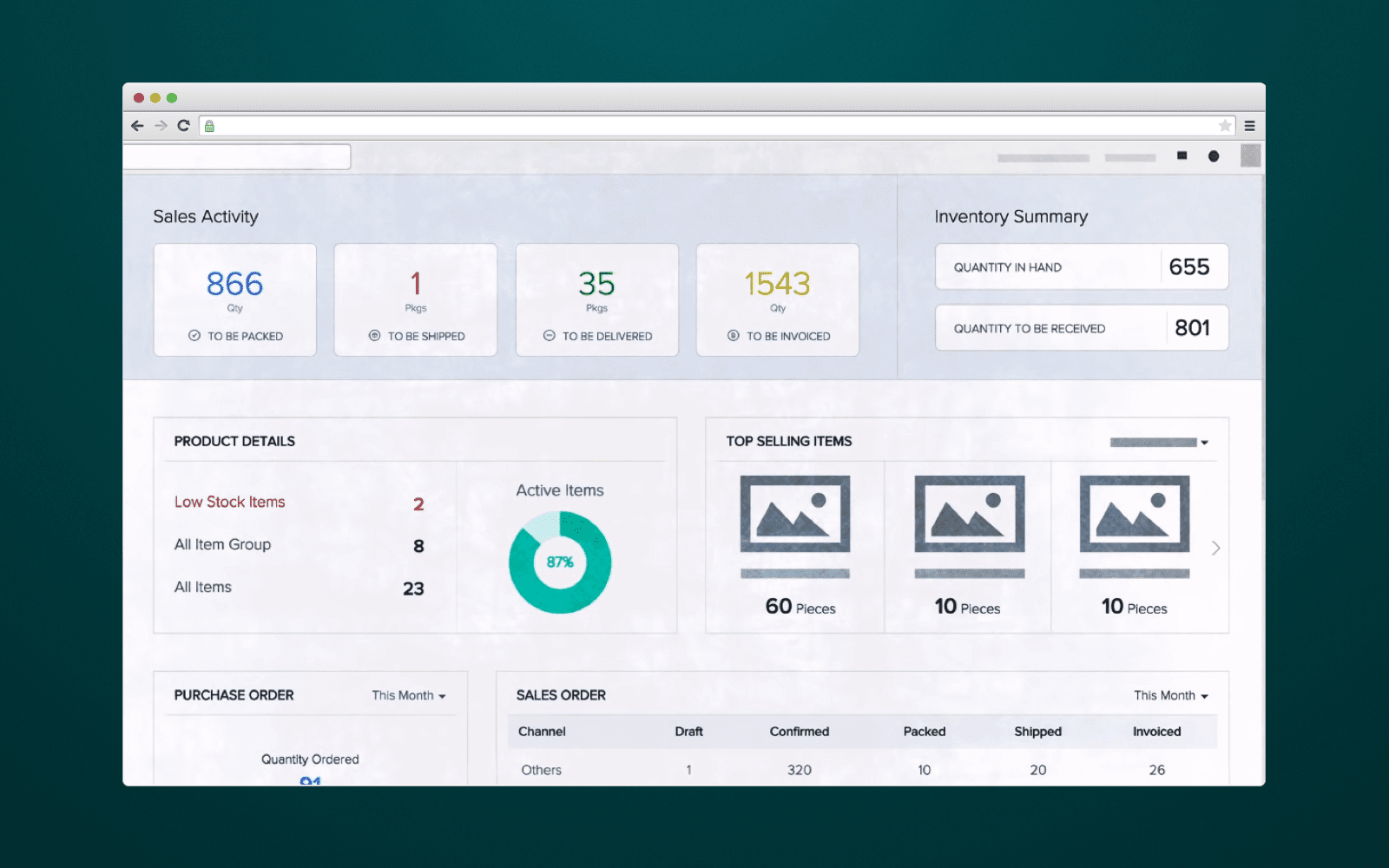 [Source]
Choosing the best ERP for distributors should be done with care, as it requires far more than going through a system's feature list, advantages, or technical abilities. In this article, we'll share what capabilities to consider and questions to ask during vendor selection. We'll also spotlight some of the top ERP systems for distribution businesses on the market today.
Features to Look for in ERP for Distributors
One of the main reasons why distributors start looking for a new business management solution like ERP is because their legacy system falls behind in capabilities vital to operations. An obvious sign to consider an ERP investment is when your company faces challenges in its current fulfillment processes or warehouse operations. Or when your product catalog expands quickly, and your current systems can't scale to support this growth.
Another sign comes from the sales teams. If your sales can't create and price quotes and manage reorders easily, it can definitely benefit from an ERP system that automates these business processes and accelerates the sales funnel.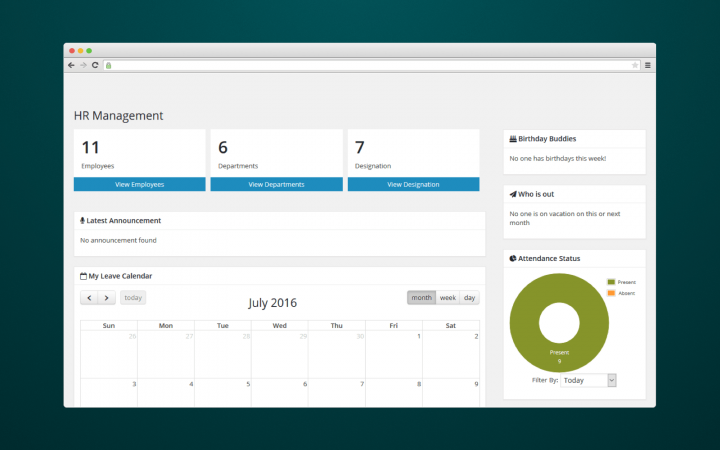 By choosing an ERP with features that meet all your requirements, you'll shield yourself from costly headaches in the future. Here is a list of the ERP software features to help with your ERP business desicions:
Sales Order Management
Modern ERP systems for distributors use sales order management features to automate order processing, sales analysis, and sales channels management. This is done by pulling in customer data from omnichannel ordering tools such as POS software. Sales order management functions that a proper ERP for distribution businesses should cover include:
Sales order processing
Sales order promising
Sales order inquiry
Sales order reporting
Shipping management
Return management
Document management
Self-service for vendor
Self-service for customer (e.g.a customer portal)
Customer pricing
Financial Management
Look for an ERP that paints you a financial picture at the item and customer level. Accounting components can include many financial planning tools. Your ERP platform should support tax regulations, currencies, payments, and automatic cost calculators applicable to your area and sphere of operations.
Profitability analysis
Cost-to-carry optimization
Asset management
Accounts payable
Accounts receivable
Budget forecasting
Order billing and invoicing
Financial reporting
Debts management
Human capital management
Payroll management
Taxation management
Warehouse Management
ERP with a warehouse management system manages order fulfillment and processing, allowing for more accurate inventory information. This helps automate picking, packing, shipping, and putaway processes. Look for ERPs that provide these warehouse management features:
Slotting optimization
Picking procedures
Demand correlation
Pick-to-light optimization
Shipping management
Kitting functions
Tagging functions (barcodes and RFID)
Outbound processing
Wave and load planning
Container packing
Multiple warehousing
Off-site equipment
How do top midmarket brands use technology?
Forrester shares real-life case studies from leading business sellers.
Customer Relationship Management
Distributors benefit from having account, contact, and customer identifiers synced to the ERP. Using this data correctly can play a significant role in driving customer satisfaction. Aside from having insights into customer behaviors, manufacturers and distributors can better respond to customer needs with CRM features like:
Contact management
Inquiry management
Quotes and estimates
Promotions management
Sales force management
Opportunity analytics
Inventory Management
Customers expect their items to be in stock, yet inventory is always changing, with the looming risks of overstocking. ERP software for distributors should have real-time stock insights, along with the ability to accurately predict inventory to match demand. Functions of interest to distributors include:
Inventory control and availability
Inventory costs
Demand forecasting
Inventory tracking & replenishment
Requirement planning
Multiple warehousing
Procurement Management
Distributors require ERPs with full procurement capabilities to keep their operations running smoothly. These systems assist in managing orders from third parties, drop shipments, and scheduling recurring purchases, including:
Bid management
Purchase orders
Purchase management
Multiple shipments
Procurement planning
Supplier relationship management
Supply chain planning
eCommerce for Distributors
Distributors engage in B2B eCommerce, where they use specialized software known as eCommerce for distributors to connect with manufacturers, vendors, and wholesalers. Whether you're operating an electronics eCommerce platform or selling medical supplies through an online ordering portal, you'll need the product, pricing, customer, and order data in the right place.
Getting accurate, real-time ERP data into your cloud-based eCommerce software leads to a better customer experience. Look for a solution that lets you integrate via an API with an eCommerce website for distributors. The synchronization options should include:
Product and description data
Price list and user group data
Customer-related data
Order fulfillment and packaging data
Invoice and inventory data
Delivery and return data
B2B marketplace integration
Now that you've decided which features are important to you, it's time to dig even deeper. Preparing an RFP (request for proposal) will help you formulate the right questions for your vendor. It's all about your requirements, expertise, expectations, and specific pain points your business faces.
Your RFP should include things like project scope, timelines, budgets, vendor qualifications, contractual obligations, and the award process. In the process of exploring your requirements, you may discover that a multi-channel eCommerce, or marketplace management solution is what you should be aiming for.
Get started with a free B2B eCommerce RFP template
How to Properly Assess ERP Software for Distributors
With so many options having similar feature sets, selecting the best ERP for wholesale distribution from the pack can be a difficult undertaking. Here are some ideas on how to assess your shortlisted ERP for your distribution business:
List all the ways you expect your ERP to add cross-functional and long-term value to your business.
Examine your workflows – talk to providers and consultants to fully understand all the distribution needs your future ERP must address.
Give your ERP provider access to your business processes and a chance to talk to your team as a part of discovery.
Ask your ERP provider for a free analysis or a chance to prove their promised ROI. Gauge their confidence in helping you and the improvements you can expect.
Explore the training, implementation, and management phases and the resources to support them. What can you perform in-house and what will require outside help?
If possible, visit the offices of your contenders and get to know their culture. In-person relationships build trust and tend to iron out misunderstandings.
Top ERP Systems for Distribution Businesses
One ERP doesn't fit all, so picking something that doesn't carefully match your needs can lead to costly consequences. Start by determining whether a cloud or on-premise system is right for you. While a cloud solution may be cheaper, on-premise systems afford greater control over your data at the sake of higher maintenance costs. Choose the best ERP system for distribution from the list below: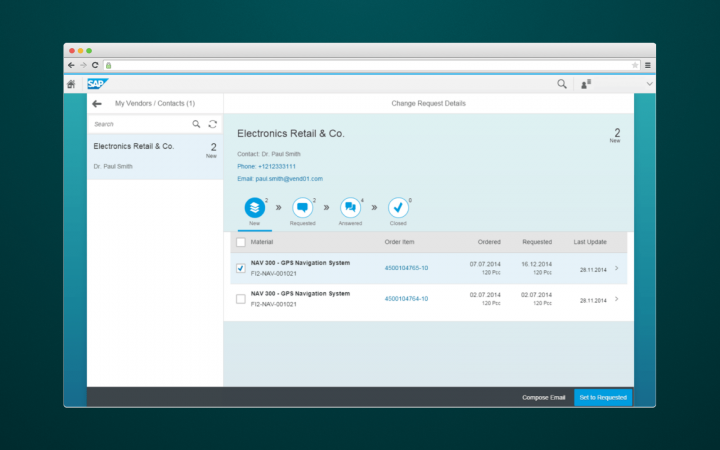 1. Epicor Prophet 21
G2 rating: 3.9/5 (77)
Pricing: $200/user/mo+
Installations: 1,800+
Major clients: Nippon Telegraph and Telephone, FEMSA
Epicor 21 is a cloud-ready solution and business system designed for distribution processes in today's dynamic supply chains. Offered on-premise and on the cloud, it features one of the most extensive customization engines on the market. Additions include warehouse, inventory, profit, buying trend and human capital analyses.
2. SAP Business One
G2 rating: 3.8/5 (48)
Pricing: $25k+ on premise
Installations: 28,000+
Major clients: Bosch Group, Bank of China
SAP Business One is an excellent tool for distributors who want operations, financials, purchasing, inventory, sales, and CRM data in their ERP, having them reflected in reports. SAP Business One was originally designed as an on-premise system, hosted and managed on a Microsoft SQL server (Windows), SAP HABA (linux), or on the cloud.
3. Oracle NetSuite
G2 rating: 3.9/5 (1,083)
Pricing: $15k+ on premise
Installations: 40,000+
Major clients: Berkshire Hathaway, USPS
Being one of the leaders in ERP, NetSuite is designed to streamline warehouse management, inventory planning, and sales order management. NetSuite also has a strong CRM component. It offers multi-location support, runs on various servers, and is compatible with the widest range of database platforms in the industry.
4. Microsoft Dynamics GP
G2 rating: 3.5/5 (221)
Pricing: $10k+ on premise
Installations: 40,000+
Major clients: Bosch Group, Compass Group
Microsoft Dynamics is great for enterprise or medium-sized businesses that prefer to use Microsoft's integration marketplace. It has a solid feature set in accounting and works particularly well in the financial side of distribution processes. It's offered on the cloud, Microsoft SQL server, IBM DB2, Oracle and other platforms.
5. SAGE 300cloud
G2 rating: 3.3/5 (36)
Pricing: $69/user/mo
Installations: 40,000+
Major clients: FedEx, Vokswagen
SAGE is one of the more affordable ERPs, well suited for medium sized distributors or light manufacturers with domestic operations. It has the necessary tools for managing payables, receivables and purchase orders. It comes with a relatively simple CRM component and is only offered via cloud on Microsoft Azure.
6. Acumatica
G2 rating: 4.2/5 (206)
Pricing: $13k+ cloud and $26k+ on premise
Installations: 6,000+
Major clients: EMC, State of Connecticut
Acumatica has a Distribution edition with features such as sales order, inventory, requisition, purchase and warehouse management complete with financial data. It's particularly useful in planning and scheduling for warehousing. Deployment is offered on the cloud, hosted or on-premise via Microsoft IIS or SQL.
7. SYSPRO
G2 rating: 4.2/5 (148)
Pricing: $25k+ on premise
Installations: 15,000+
Major clients: ZF Friedrichshafen, Anheuser-Busch
Syspro's strengths lie in production such as requirement planning and quality management for accurate shop control. It also has accounting and process functions important for both distributors and manufacturers. Syspro is available on the cloud, on premise, Microsoft SQL. It's made for companies of all types and supports over 50 languages.
8. Infor Distribution
G2 rating: 3.7/5 (65)
Pricing: $25k+ on-premise
Installations: 1,000+
Major clients: Hon Hai, Hewlett Packard
For those only considering on-premise options, Infor is a proprietary-platformed ERP made specifically for distributors. It's excellent for supply chain management, including demand, transportation, and warehouse management. It's mostly aimed at businesses in North America and the United Kingdom.
How OroCommerce Can Help
OroCommerce, a B2B eCommerce platform, streamlines B2B sales with integrations that seamlessly connect your online store with data in your ERP. These and other connectors in the OroCommerce extensions store help keep customer, product, inventory, price, or order-related changes reflected across all channels.
Due to its flexible and robust open-source nature, OroCommerce can easily integrate with a general or industry-specific ERP system. OroCommerce also integrates with OroCRM out of the box, allowing wholesale distributors to easily access customer information, transactions and activities.
Top ERP for Distributors: Final Words
Distributors maintain networks impacting every area of business, be it accounting, inventory, orders, human resources or customer relationships. That's a lot of things to manage, keep track of and optimize. Therefore, the right ERP must not only match your requirements in features and capabilities but also radiate a business philosophy and communication culture that matches your own.
When narrowing down your ERP selection, remember the importance of working with someone who not only understands your unique business needs, but also shares your long-term company vision. With heightened odds of selecting the right ERP partner, you'll set yourself up for a smoother implementation and grow a profitable, efficient distribution business.
How to master ERP integration for B2B eCommerce?
Frequently Asked Questions about ERP for Distribution
Which ERP software is best for distributors' businesses?
Distributors generally deal with large orders and manage a greater volume of orders. At the same time, they often handle the logistics and marketing requirements that manufacturers aren't able to handle in house.
Best distributor ERP tools help manage this complexity and ensure scalability. Such ERP provides features relevant to distribution processes, like:
Warehouse management

Inventory management

Marketing and CRM

eCommerce platforms integration

Shipping
What are the top ERP systems?
Among the top ERP business applications for the distribution industry are: 
Epicor Prophet 21

SAP Business One

Oracle NetSuite

Miscrosoft Dynamics

SAGE 300cloud

Acumatica

SYSPRO

Infor Distribution
How to choose the best ERP software for distributors?
When researching the ERP options, base your decision on these crucial factors: 
An ERP should meet functional requirements for your business. Map out key processes a new ERP should support now and in the future.

The vendor should have experience implementing ERP in your industry. Ask vendors to provide case studies or testimonials.

It needs to be within your business budget. Identify the total cost of ownership for shortlisted solutions.

An ERP solution should easily integrate with your existing IT infrastructure. You need a system that works across your entire business rather than many disparate systems.

It should support customization.