This post was contributed by Michael Habiger, a content marketing specialist at FollowUpFred

Content gap analysis is one of the lesser-known, yet highly important, tools for effective B2B eCommerce marketing. It allows for a sales boost throughout your company regardless of your market. It is being used throughout marketing and sales teams to encourage better integration for content with a focus on the customer. It is no surprise just why so many companies are turning to this important metric for maintaining the ability to grow.
What Content Gap Is and Why Analysis is Needed?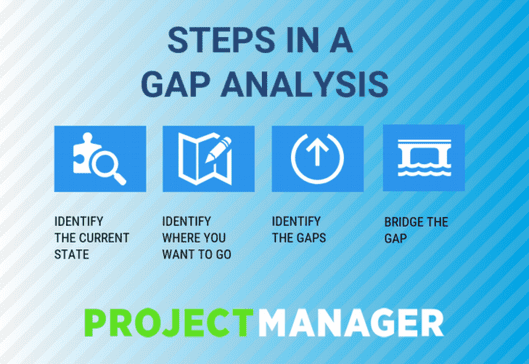 [Source]
The first thing to consider when looking at a content gap is to realize how your content is used. Content is used in email marketing campaigns, on landing pages, in blogs, and in social media. It is created with the mindset of reaching out to your customers in a way that converts into sales.
The content gap can be identified at any point in time in which content fails to meet this goal. There are several points where this failure can occur, so analyzing exactly where things are falling short allows for creating a plan to fix the problem.
How Does it Support B2B Marketing?
By taking what we know about the content gap, the analysis supports B2B marketing by giving you a clear path. It highlights where marketing is successful, or where you are falling short. You can get a clear picture of the kind of content you need more of. The information shows content that is underperforming. The analysis also identifies market segments not being reached.
Say you are marketing cleaning solvents to cleaning companies. Your content gap analysis may discover your most popular product is not reaching new customers. It can show you your marketing is not reaching new customers because it concentrates on the needs of your existing base. This creates a path by which you can develop methods to reach out to new customers and expand sales.
How Does it Support B2B Ecommerce?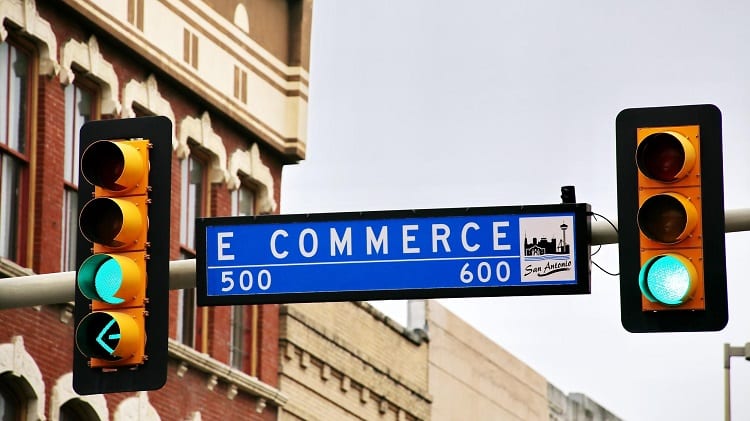 When it comes to B2B eCommerce, there is a lot of information that can fall through the cracks. Take for instance the sheer scale of the catalogs involved in eCommerce. Attempting to identify gaps without proper analysis is a near-impossible task.
Gap analysis allows you to dial in to find product gaps across whole product catalogs as well as individual page descriptions. By utilizing such a deep dive, you have the ability to identify such things as:
Incomplete

product descriptions




Landing

page issues




Poor

performing blog posts




Site

pages not getting the traffic you desire



By knowing all of this important information, you can start to take steps to correct the gaps. Make sure to pay attention to the gaps that affect your ROI the most. Start with these and move your way around until all the gaps have been filled.
Pay close attention to your analytics. If you have a high bounce rate, try to identify why. It could be something as simple as the content having an inability to engage. Read through your existing content. Have others read through the content. If it does not motivate you to want to learn more, there is a chance for improvement.
How to Determine Different Forms of Content Gap?
There are ways to discover a content gap on your own. Simply go online and search keywords the marketing department has identified as effective. You can also employ the expertise of companies like OroCRM to provide you with a comprehensive report of current content, and where you can improve. This will allow you to see where you are falling short. This can include:
Poorly performing keywords




Inability to move the customer along the journey




Missing the mark with specific customer personas




Lacking content to highlight products or initiatives



This can be found through a content audit that is comprehensive. Just look at the example gleaned from Google Analytics for a website. This gives you an idea of the type of information you can retrieve. You see how you can identify poor performance almost at a glance.
Of course, once you have identified your gaps, you will need to take steps to fill the gaps immediately. Always make sure to come back to this type of analysis in the future as content gaps may arise again.
Steps to Fill Those Gaps
The most important part of the content gap analysis is taking some action to alleviate the gaps. These are some of the most effective ways you can take your current content to the next level for filling the gaps and assuring you are on the road to success.
Identifying Customer Personas
It is impossible to reach your customers if you are unaware as to who exactly they are. One obvious way to discover who your customers are is to ask them. Use an email follow up tool to send out a survey getting to know the people who do business with you.
This information can be used through an automated system to segment information for further marketing campaigns in the future. It also allows you to make sure your marketing plan is taking a very personalized approach.
Taking a Look at the Competition
You should always be aware of what the competition is up to. This is never truer than it is when you are talking about marketing. Take a look at the content creation for the competition to see where they are investing their time and how effective it is for them.
If they are using the same keywords, but showing up on page one where you are showing up on page four, they are doing something right. Knowing what the difference is between what they are doing and what you are doing can help to create a roadmap for success wherein they are turning to you for answers.
Additionally, taking a look at your competition can provide you a glimpse into product gaps. Take for instance the COVID-19 pandemic in 2020. According to Business Insider, companies like Eddie Bauer, Outdoor Ranch, DaleBoot, and Flowfold recognized a gap in PPE production. They filled the gap to assist frontline workers and hospital staff. The PPE was also available for sale to customers.
Streamline Email and On-Page Marketing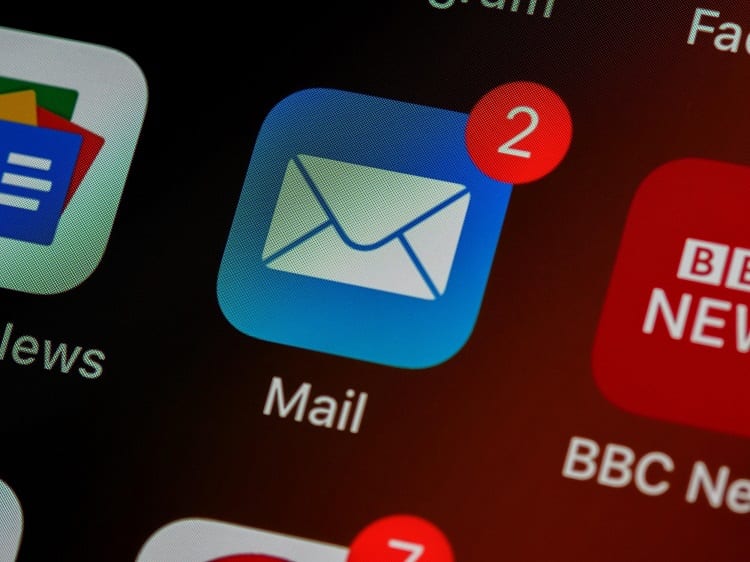 [Source]
The information you include in your email should have an eye towards providing relevant information to the recipient. Such things as an email follow up tool allow you to create content that is going to be relevant to the reader and decrease those who hit the unsubscribe button. The more relevance included in the emails, the higher the likelihood they will follow a link to the site.
Once they arrive at the site, they should find content that expands on what was contained in the email. With one supporting the other, you will find they spend more time on the site and have a higher likelihood of sharing the information and ultimately making a purchase.
Bring Together Marketing and Sales Teams
Making your leads work for you is a great example of how to fill in gaps. According to a B2B Benchmark Report from Marketing Sherpa, 73% of B2B leads are not sales-ready. This is why marketing and sales teams need to be working together.
Your internal teams understand a lot about how to reach the customers. Each department has expertise in how to effectively do this. By bringing together the expertise found in each department, it is more effective in creating better leads.
The sales team can then follow up with leads through the sales funnel. Keep in mind the sales teams work directly with the customers to know what they can identify with. The marketing team understands how to take this information and create content the end-user identifies with.
As you streamline the marketing and sales procedures, you may discover certain talent gaps. You can then concentrate on training current staff while also bringing on new employees with the talent to take the company to the next level.
Final Thoughts
When employing content gap analysis for a B2B marketing approach, you have a clearer understanding of the customers. Take what you learn and apply it to your content through tweaks and new content. This creation ultimately leads to a sales boost that is undeniable.
Scores of companies engage in this kind of analysis on a consistent basis and are seeing the results. By utilizing this same effective technique, you will soon realize what you were lacking, but never will again.
Always keep an eye on where you want your company to be. Maintain knowledge of where you are through gap analysis. Remember the history of your company. Bring all of this information together with what you have learned here for a brighter future.
About the author
Michael Habiger is a content marketing specialist with over 6 years of experience, currently head of the marketing department at FollowUpFred. He is a marketing nerd and front-fighter for big data and automation.