You've been successful in your home market and are now looking to expand to markets in other countries.  Or maybe you already have business ties or a supply chain that crosses borders, and selling in those markets is the logical next step. Or maybe you already operate in multiple countries and want to digitize your business but aren't sure where to start. In each of the scenarios, global eCommerce is your next move. 
The internet makes it easier than ever to find new customers and expand internationally. Like their domestic counterparts, foreign B2B eCommerce buyers have high standards for their eCommerce experiences. But the good news is that many buyers are willing to pay higher prices to obtain products they can't find in their own country.
If you're considering selling your products in other countries, it's important to understand the challenges that global eCommerce poses. Keep reading to find out key questions you must answer before engaging in global eCommerce and hear directly from business executives that have expanded their reach globally.
Global B2B eCommerce By the Numbers
Like all commerce, eCommerce has been disrupted by worldwide supply chain issues, the war in Europe, and inflationary pressures. However, the global eCommerce market is expected to stabilize this year. Nevertheless, eMarketer data suggests that worldwide eCommerce will exceed $5 trillion for the first time, and make up more than a fifth of retail sales.
And the popularity of B2C eCommerce has long been surpassed by B2B eCommerce. Back in 2019, analyst firm Forrester predicted that the global B2B eCommerce market sales will hit $12 trillion by 2020. At the end of 2021, ResearchAndMarkets reported that Global B2B eCommerce reached $8.5 trillion. While this is just shy of the Forrester prediction, remember that in 2019, Forrester didn't know a pandemic would begin. Markets have stabilized and sales are now expected to double to more than $18.7 trillion in the next six years.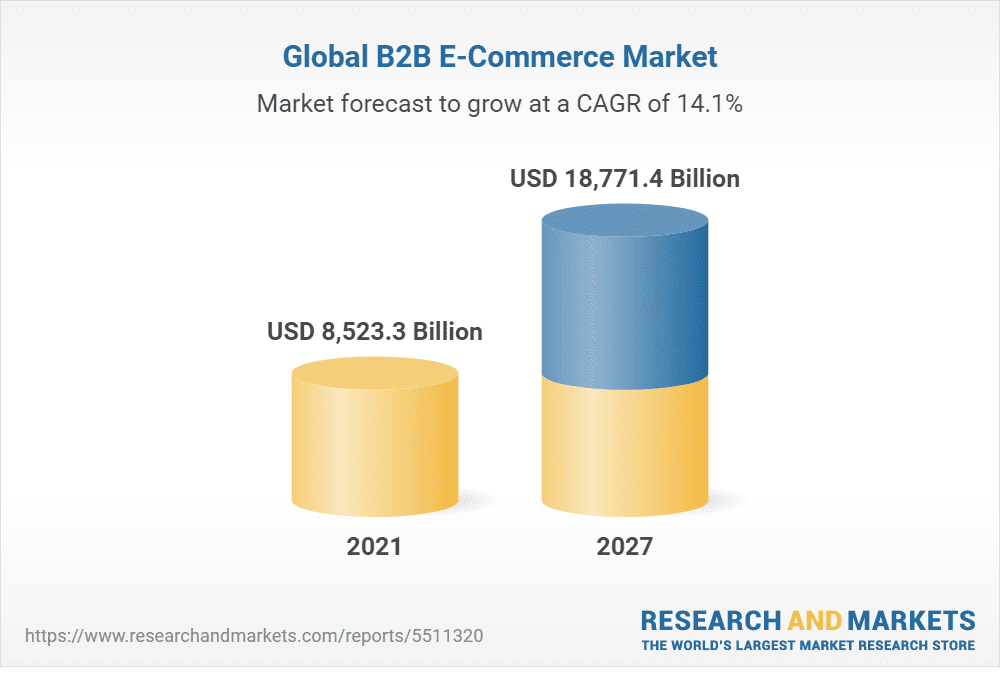 [Source]
To understand the impact of global B2B eCommerce on the bottom line, just consider the Chinese giant Alibaba. Alibaba had about a 30% market share in China when they expanded to India, Europe, and the US. These regions already enjoyed a strong homegrown B2B eCommerce market. Eventually, Alibaba dominated the eCommerce market by building a strong network of suppliers and shippers. B2B brands big or small can replicate Alibaba's success with the right strategy, partnerships, and technology.
Is Cross-border B2B eCommerce for You?
Selling in other countries begins just like domestic selling. First, you must research your target market to determine if there is a demand for your product or if the product will generate demand. Then you must assess your company's maturity and ability to address global selling challenges. Use the following questions as guide to start your assessment process and determine if your business is ready for international eCommerce.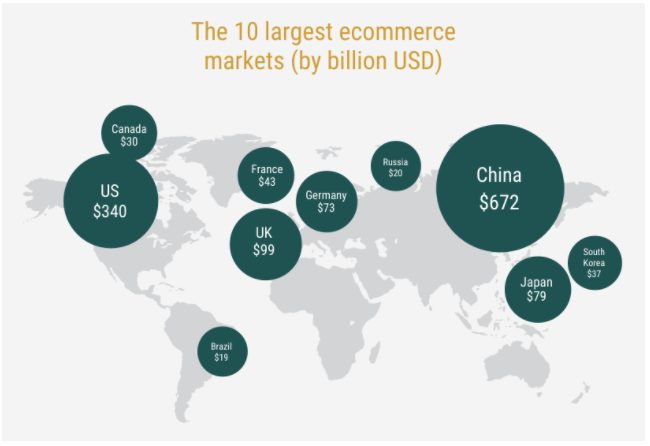 [Source]
1. Do your buyers engage in eCommerce?
Business buyers and their needs vary by country. If you enter a new market without understanding customer expectations and then fail to meet these expectations, buyers will quickly look elsewhere to meet their needs.
You may determine that the market for your product is either saturated or nonexistent. If there's no demand for your product, maybe the market isn't aware of your product or doesn't understand the benefits. In that case, you'll need to invest considerably in educating potential customers to create the initial demand. And if the product doesn't catch on, you must be prepared to deal with the consequences.
2. Can you offer international shipping?
Alibaba built a sprawling network of sellers, marketers, service providers, manufacturers, and logistics companies as the backbone of its global business. It even partnered with embassies all over the world to enhance its global trade capabilities.
You aren't Alibaba, but you can still leverage local service providers, like shippers, warehouses, or 3rd party fulfillment partners. You'll be able to stock items by market demand and keep costs and shipping times to a minimum.
3. Can you deal with unpredictable delays?
Global commerce is synonymous with delays, whether related to customs clearance, regulatory barriers, or local political situations, all of which can change any minute.
As past humanitarian crises, COVID-19, and the war in Ukraine demonstrated, there are massive challenges in transporting, insuring, and clearing medical products. Recently, organizations report stalled shipments of Ukraine-bound medical devices and drugs due to missing documentation or lack of processing capacity.
Even in peacetime, strikes by government or postal workers can delay shipments. For example, striking Canada Post employees once halted shipments to and from the United States.
4. Can you meet foreign business goals?
Businesses universally aim to improve efficiency and revenue growth, but not all go about it the same way.
For example, North American businesses tend to focus more on people management and improving customer experiences, while European businesses are more concerned with improving operations management. Knowing how business goals vary by country helps you gain a deeper understanding of buyer motivations, and better position your products.
5. Can you appeal to other business cultures?
Aside from language and cultural barriers, you'll have to appeal to the unique culture of foreign businesses. For example, a company in another country may prefer fewer buyer-seller interactions, but include a greater number people in the decision-making process and have regulatory requirements that must be met.
The buying journeys of foreign purchase managers may follow a different path than your local customers. They may involve third parties such as peers and industry analysts in the decision-making process.
6. Does your technology support global commerce?
Foreign customers may be accustomed to researching, browsing, and purchasing on mobile devices. This is particularly true for Latin America, Africa, and Asia countries, where mobile devices are common but desktop computers are not. If your current technology stack cannot support expansion to a foreign market, you'll need to update software or services first. For example, you may need to integrate new payment and warehouse systems using eCommerce API capabilities.
7. Can your business handle international operations?
Before expanding across borders, make sure you can meet the needs of international customers. Marketing and sales leaders must understand who to target, how to enable sales teams, and how to develop and deliver content. Technology teams must understand the shopping experience foreign customers expect.  Customer support teams should be versed in customer needs and be prepared to respond in the language and time zone where customers are located.
What to Know When Expanding Internationally
Whether expanding your business across borders or launching a new product in a foreign market, you'll face many challenges. You'll need to revise your marketing, localize your store, introduce new pricing strategies and payment options, and manage fulfillment, shipping, and returns.
Marketing
Buyers want personalized experiences. It's easy to do that if you're selling to customers close by, but it's trickier to keep your finger on the pulse of customers in foreigh markets.  You can outsource many elements of your eCommerce experience to marketing agencies, translators, and product experts in the targeted market. However, outsourcing may be pricy and time-consuming, so most brands opt to keep this function in-house.
You must allocate additional resources to evaluate and better understand the target market, envision your lead generation and sales funnel, and fund the advertising and marketing budget. It's a good idea to connect with local marketing agencies and affiliate partners. Use our guides for creating an ideal marketing strategy for manufacturers and distributors to kick-start your efforts.
Measuring key performance indicators monitors performance in the new market. Track site performance, advertising and purchasing channel performance, and best performing products. Identifying if friction occurs during checkout and reasons for cart abandonment will help you improve conversions.
Localization
It's not enough to run your website through a translator. Every country has cultural nuances and differences to consider when creating content. For example, when compared to English, German text tends to be more formal and descriptive, focusing more on product features. 
Localization must include writing style, word choice, and cultural references. Even though customers in the United States, Canada, Australia, and the UK all speak English, they have significant differences in spelling, grammar, and dialects. And naturally, every country requires a unique content marketing approach. 
If you're entering the Middle East and South Asian markets, you'll need to localize for Right to Left (RTL) languages. For example, Arabic and Israeli are spoken by tens of millions of digitally native shoppers. Even in primarily English countries like the UAE, shoppers overwhelmingly prefer to browse content and purchase in Arabic.
Prices
Accurate pricing is crucial for success in eCommerce. Inaccurate prices, hidden costs and customs charges push shoppers away.
Customers expect to see prices expressed in the local currency and format. For example, customers in the UK and EU expect to see prices with taxes, US customers are accustomed to seeing taxes calculated and displayed at checkout. Furthermore, even though you want to display prices in the local currency, you'll probably want to be paid in your own currency. Having an eCommerce solution with built-in multiple currency support is important.
Running promotions for international customers requires timing discounts with local holidays and religious observances.
Taxes
The more markets you cover, the more complex your tax collection and remittance processes. Depending on where buyers live, you may be required to collect local VAT taxes. In addition to collecting taxes, you'll need to remit these funds along with filing additional tax forms in the countries in which you do business.
Working with an accountant with international tax law experience coupled with tax compliance software like Avalara will provide you with up-to-date tax rates and help maintain compliance with the taxing authorities. 
Payments
You may already offer multiple payment options. However, as you enter markets in other countries, you'll find new payment types are common and the options to which you are accustomed may be absent altogether. For example, Stripe, Apple Pay, and Paypal have an international reach, but they're most popular in North American countries. In Europe, customers prefer  Skrill and SEPA, while in China, customers must use WeChat Pay, UnionPay, and Alipay.
Review the reach of your current credit card processors and payment service providers. Some, like Authorize.net work internationally, while others, like Mollie, focus on Europe. Digital wallets like Apple Pay and Amazon Pay are payment option fast gaining in popularity. Finally, review local laws and expectations for refunds. Our guide to payment gateways will help you better understand payment processing in eCommerce.
Ordering
Whether a customer is local or on the other side of the globe, they want their order delivered as soon as possible. Shipping from different countries and multiple warehouses along with real-time product availability eases many customer worries. It reassures buyers about stock availability and shipping times. Offering global customers accurate lead times based on current conditions and delivery location keeps buyers informed. 
Giving customers, real-time prices complete with shipping quotes shows the exact amount due, avoiding miscommunication. And, by offering customers the ability to track shipments with notifications as the package's status changes, you'll offer a predictable customer experience in a sometimes unpredictable environment.
Look for real-time eCommerce integration that allows you to pull in real-time product availability and shipping data from suppliers and shippers across supply chains.
Shipping and fulfillment
Long shipping times can sometimes deter customers from securing products internationally. Many B2B eCommerce businesses operate multiple warehouses or work with fulfillment partners close to their customers. 
Your fulfillment partner must connect with your online store to allow a two-way flow of information. Fulfillment partners such as Shipbob and Falcon Fulfilment are pros at handling one-day fulfillment, large and heavy items, and multiple warehouse locations.
Don't forget to consider returns when planning shipping and fulfillment processes. If customers don't get what they want or the product doesn't meet their expectations, you must have reverse logistics in place for customer-initiated returns.
If your fulfillment or 3PL partner cannot manage these needs, you'll have to find new international shipping partners.
Tips for International eCommerce from B2B Businesses
Let's face it – a move to international sales can be daunting. You'll need to help international customers in new languages, establish supply chains to support new markets, and manage risks and uncertainties inherent in global commerce.
We asked multiple businesses about their experiences selling internationally and what tips they have to offer B2B businesses considering global eCommerce. Here's what they had to say:
Focus on a niche
Expectations vary from country to country and even by region and demographic preferences. Narrowing your scope can maximize resources and minimize risk exposure, believes George Harrison, Director of Marketing at Pkgmaker, a custom B2B packaging supplier.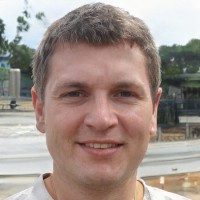 One way to succeed in global eCommerce is to focus on a niche market that you can serve better than anyone else. This could be a particular product category or geographic region. By focusing on a niche, you can better understand the needs of your customers and tailor your offering accordingly.
George Harrison, Director of Marketing, Pkgmaker.
Source locally
Shipping to other countries from the US can be prohibitively expensive, believes Shaunak Amin, Co-founder and CEO of STADIUM and SnackMagic, a B2B swag and supplies service. Partnering with local companies can help you avoid long shipping times, customs, and regular delays.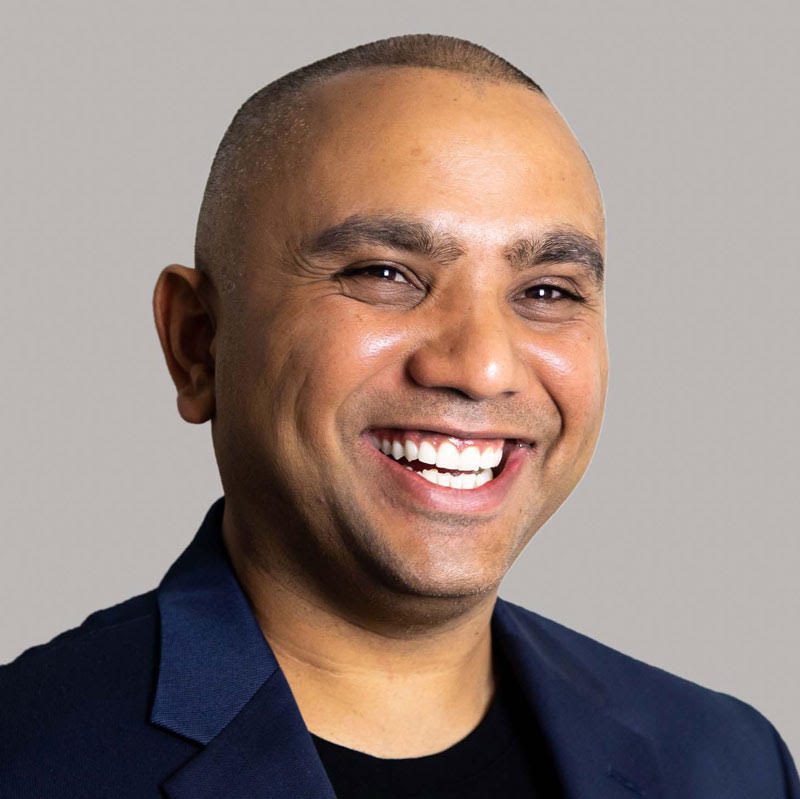 To minimize disruption, we partnered with vetted local partners in more than 200 countries. This way, we can help customers avoid the hassles of shipping costs and transit delays and keep everyone's snacks from sitting out on a barge in the middle of the ocean.
Shaunak Amin, Co-founder and CEO of STADIUM
Address customer complaints
The biggest challenge associated with international eCommerce is dealing with customer expectations and complaints, believes Elisa Bender, Co-founder of RevenueGeeks, an online seller tool review service.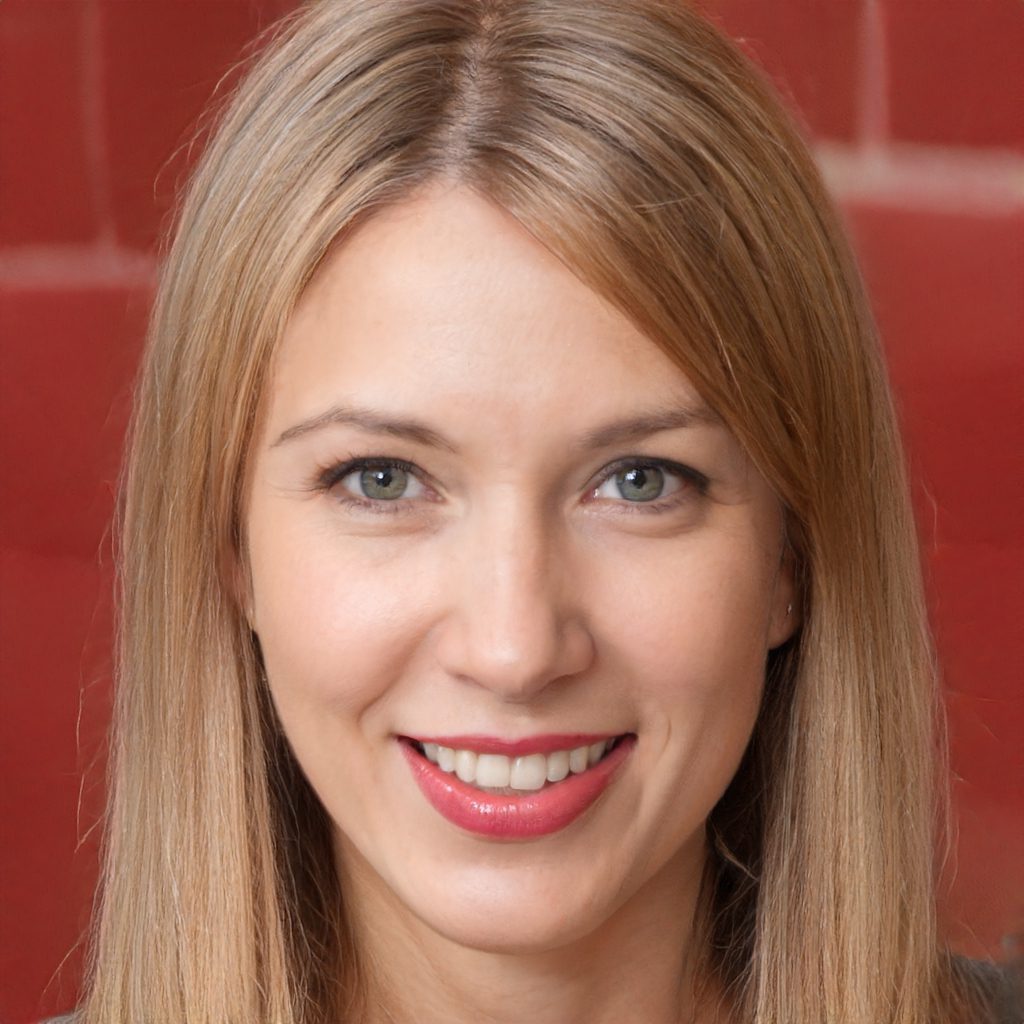 Delays can be a lot more pronounced when shipping across borders. Disappointed customers will not be doing any repeat business with the same company. As a B2B brand, it's your job to ensure a satisfactory purchase experience at all times.
Elisa Bender, Co-founder of RevenueGeeks
Build local partnerships
Your partners and customers will be different from you, says Mark Valderrama, Owner and CEO of Aquarium Store Depot. Getting up to speed in your market requires extensive work, and tapping into the collective knowledge of your business network is invaluable.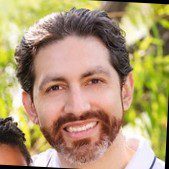 Why not team up with a local company that is familiar with the local market? This company can help you to understand the cultural differences, navigate the regulatory environment, and find the right payment and shipping options.
Mark Valderrama, Owner and CEO of Aquarium Store Depot
Stay on-trend
Once you deploy your international eCommerce website, it is crucial to update and enhance your online business continually, believes Ellie Shippey, eCommerce growth specialist at EZContacts, an eyewear distributor.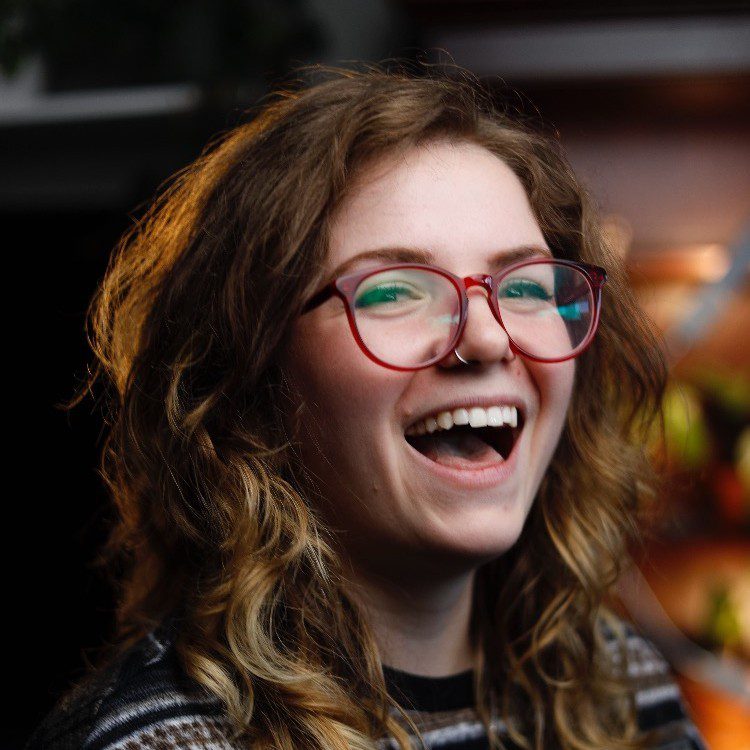 Keeping up with emerging eCommerce trends will make your eCommerce business more successful and sustainable. By soliciting reviews and feedback, you may enhance and personalize your platform to boost sales.
Ellie Shippey, eCommerce Growth Specialist of EZContacts
How OroCommerce Supports Global B2B eCommerce Business
Despite all the challenges and the chaotic nature of international eCommerce, selling across borders is easier with the right eCommerce solution. OroCommerce is one of the most flexible and customizable open-source B2B, B2C, and D2C eCommerce platforms on the market. It offers many features that facilitate cross-border transactions right out of the box.
Localize for any market
International buyers expect more than a website with their language and currency. OroCommerce supports multiple websites with granular localization, so you can create location-specific product catalogs and personalize them according to customer segments. With support for numerous languages including RTL languages, currencies, tax rules, and shipping options, every customer receives the experience they expect.
Responsive experiences
The usage of mobile, tablet, and desktop devices varies from country to country. Deliver an intuitive customer experience on all devices with OroCommerce's fully responsive storefront. It's designed with SEO best practices in mind, making your website easily discoverable with search engines.
Accessibility
With global internet penetration on the rise, eCommerce sites must be easy to use for everyone, including people with disabilities. OroCommerce includes out-of-the-box accessibility aids such as keyboard browsing, clear layouts, image descriptions, and support for screen readers.
RTL support
OroCommerce natively supports RTL capabilities without the need to download additional plugins or set up themes. Aside from lowering costs, you ensure accurate RTL rendering with preserved UX elements, fewer installation issues, and a faster time to market.
Security and privacy
Every year, new data security laws are introduced around the world. With OroCommerce, you comply with data protection laws such as Europe's GDPR, California's Consumer Privacy Act, US-based HIPAA data regulations, and other local data protection requirements.
Inventory and warehousing
OroCommerce provides you with built-in inventory management capabilities and supports multiple warehouses – both domestic and international – which can be tied to separate websites. The powerful API supports integration with a host of full-featured warehouse management and inventory solutions.
Payment options
Global commerce requires global payment solutions. In addition to PayPal, Stripe, Apple Pay, and Google Pay, OroCommerce integrates with the world's most popular payment gateways. Give global customers the ability to use their local payment networks, services, banks, or digital wallets.
Automated tax calculations
Global commerce requires compliance with various customs, taxation, and VAT laws. To maintain compliance, you must be able to calculate prices accurately. OroCommerce provides a pricing engine to apply the appropriate tax rules to customer segments and products.
OroCommerce in Action with Global eCommerce
OroCommece has extensive experience helping numerous businesses overcome the challenges of crossborder commerce. Here are just a few success stories.
Brands like Dunlop, Azelis, and TruPar all successfully expanded their businesses to neighboring countries using the power of OroCommerce technology and our extensive ecosystem.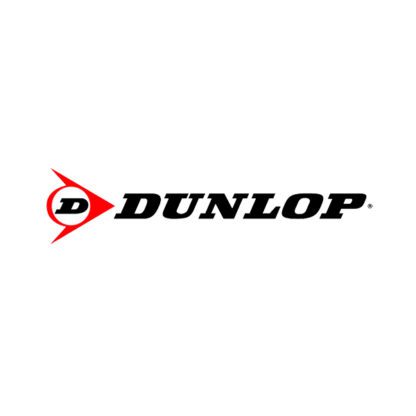 Dunlop Protective Footwear is a global manufacturer of protective footwear for industrial customers. They operate manufacturing facilities in the Netherlands, Portugal, and Maryland and sell their products in over 75 countries. As part of its digital initiative, Dunlop deployed OroCommerce with implementation partner Smile to launch multiple online stores in 12 countries in less than ten weeks.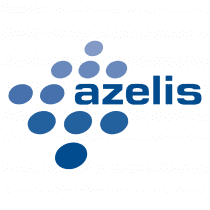 Azelis is a leading distributor of specialty chemicals and food ingredients, operating in 56 countries and serving over 45,000 business customers worldwide. With the help of OroCommerce, Azelis launched its e-Lab B2B customer portal to support the entire client journey, from formulation assistance to product requests. The platform supports customers in the UK, France, Germany, Indonesia, and India, among others. Check out the English language version of the live website.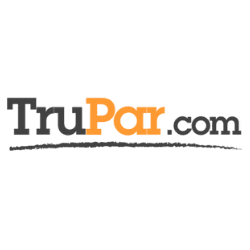 TruPar supplies 7.5 million forklift parts to 45,000 warehouses in North America. With OroCommerce's built-in localization features, TruPar effectively expanded from the US to the Canadian and Mexican markets. Using one back-end, TruPar delivers the appropriate units, currencies, tax rules, as well as dynamic pricing and product tracking information according to the customer location.
Your First Step to Global eCommerce Success
International eCommerce is intimidating – that's especially true for B2B brands just starting their digital transformation. But as technology advances and the world becomes ever more interconnected, global B2B eCommerce brands will not be the exception but the norm.
Global eCommerce, including B2B eCommerce activity, is growing, and many brands will have no choice but to expand internationally to remain competitive. Opening your company to the international market is a transformative step. It will expose your business to new cultures, markets, and revenue opportunities. OroCommerce is here to make it possible.
Questions and Answers
What is international B2B eCommerce?
International B2B eCommerce involves selling B2B products across borders to customers in foreign countries. Many manufacturers, distributors, and B2B resellers only sell nationally or locally. Today, however, there are many opportunities to market and sell to foreign customers. The abundance of eCommerce platforms and global fulfillment services makes it easy for merchants looking to sell online and expand internationally.
Which country is best for international eCommerce?
The world's largest global B2B eCommerce platform is Alibaba, selling everything from raw materials to finished goods. Naturally, this makes China the biggest B2B eCommerce market. The US market is second, followed by the UK, South Korea, and the rest of Europe. India, South America, and the Middle East also represent large markets in B2B eCommerce.
How can I grow my B2B eCommerce business internationally?
Start by assessing your target market to determine whether your product will be successful. Once you've identified demand, you can prepare your organization, invest in your teams, connect with local businesses, and select an international shipping partner. Make sure to track your eCommerce metrics and progress to maximize success in your new market.