March was a high-powered month as the Oro Team toured across Germany to take part in some of the most prominent events and conferences. Internet World Fair held in Munich on 7-8 March was definitely one of the most compelling and dynamic eCommerce shows we've been to. Here's our brief review of Internet World for those who didn't make it.
Internet World 2017 Recap
Presenting our business applications next to eCommerce industry giants such as Amazon with their Amazon Pay was an inspiring experience.
This year, the conference had record-breaking attendance which manifested with huge interest in innovative technologies for business digitization and transformation. More than 16,480 visitors with about 400 exhibitors and partners, 200 lecturers and over 250 speakers from 17 countries attended the two-day event to discuss the hottest B2B eCommerce trends and analyze future developments.
Aside from having a booth presence and participating in the B2B discussion panel, Yoav Kutner, our co-founder and CEO, took the stage at IW's info arena to speak in front of the eCommerce-savvy audience.
You can watch the recording at this link or quickly catch the main ideas of his speech in our recap below.
@OroCRM @OroCommerce revolutionizes Commerce @iwmesse @YoavKutner hall A6, booth B086 pic.twitter.com/WKCfriiA1X

— ORO Germany (@OroGermany) March 7, 2017
Oro Reflects on Disruptive B2B eCommerce Trends
Businesses shouldn't adapt to the existing technologies as these are technologies that need to be flexible and work for businesses –  Oro's CEO started his presentation with this kind of reminder followed by company's profile introduction. Yoav then talked about how our previous B2C product development background helps us address the difference between B2C and B2B spaces and build unique customizable software specifically targeting the needs of B2B organizations.  
Afterwards Yoav expounded on the typical use cases found in B2B eCommerce, how they differ, and why it's important for businesses to manage the buyer-seller interaction.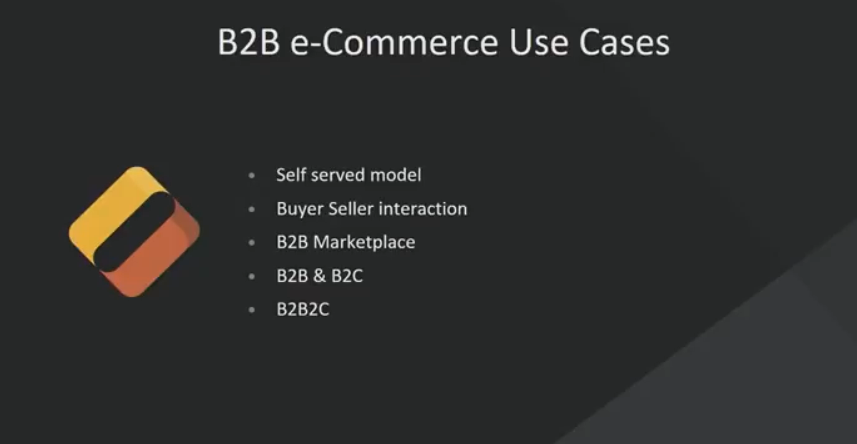 Yoav also discussed what features are essential for an eCommerce platform made for B2B considering the differences between B2C and B2B e-trading. He also explained how a pre-built CRM working alongside an eCommerce application can provide intangible benefits like effectively managing accounts, building unique customer segments, and creating marketing funnel and sales pipeline forecasts.
Before Oro Team packs for the next Germany-based event in Hamburg, you can check out the rest of our Oro events on our website. If you're ever at the same conference or event,  come meet and greet our team members. We love connecting with our community.
Can't seem to catch our team members at events? No worries, just contact us and we will schedule a call or a meeting to discuss your business needs.