In B2B commerce, digital commerce is a big deal. Globally, B2B eCommerce was worth $12.2 trillion in 2019, and double-digit growth is expected through 2024. It shouldn't surprise anyone that B2B businesses are investing in B2B eCommerce software across the board. But for many, it's more than a way to keep up with the competition – it's a race of who provides the best B2B buying experience online and who gets left in the dust.
But how do you accommodate the B2B purchase process? What operations need to be digitized? And what tools do B2B businesses need?
We turned to eCommerce expert Falco van der Maden, founder of digital operations platform Marello for answers to these questions. Keep reading to discover what B2B businesses should keep in mind when digitizing their commerce operations.
Q: Hi Falco, thanks for joining us. Could you please introduce yourself?
Thanks for having me! My name is Falco van der Maden. I've been active in eCommerce for over 15 years. As a solution specialist, I have implemented many powerful eCommerce strategies and solutions for mid-size and large businesses, including Philips, Siemens, Océ, BMS, Skill, and GrandVision.
In 2015, my business partner and I founded Marello. Marello is a digital operations platform for commerce.
Q: And what is your, or Marello's, relation to Oro Inc?
Around 2015, we got many questions from commerce businesses about their operations management. Many of them were dealing with complex operational workflows they couldn't solve with existing eCommerce solutions or ERP systems. Think of back-office processes such as order management, inventory management, product management, and so on. We decided to look into building a solution that would be able to solve their problems by streamlining back-office operations such as order management and inventory management.
Right around that time, we learned about OroPlatform. To make a long story short, we decided to build Marello on top of that platform due to the powerful open source technology. We've been in a great Technology Partnership with Oro ever since.
Q: Why is it important to discuss digital operations management in B2B?
Back-office operations are the backbone of any B2B business. Without them, a business simply cannot exist. These operations span from processing orders, to managing inventory levels, to order fulfillment, and much more. While B2B businesses might have the same core goals, every business will do things differently. Many B2B companies are currently digitizing their sales, and therefore, their operations. Also, they are exploring the option to add other new sales channels, such as marketplaces. This impacts many different business units and their teams.
In our experience, businesses often have difficulties finding a solution that offers what they need in their digitization projects.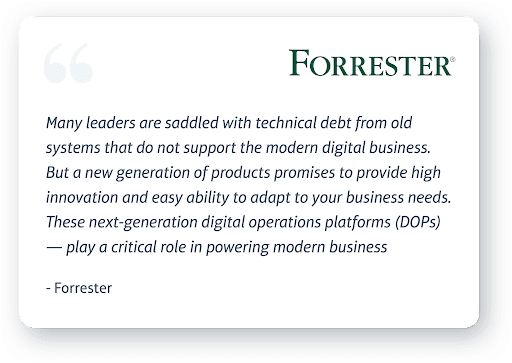 Q: Before we talk about these challenges, why are so many B2B businesses digitizing their sales and online operations?
B2B buyers and sellers are becoming increasingly younger. When we look at B2B purchasing decisions, 73% of them are made by millennials. Millennials have grown up with the digital world around them, and online purchasing has become second nature. This means that they are very used to the online B2C shopping experiences, and want, and expect, the same in B2B. Of course, it is not only millennials who are driving these changes.
Online shopping has become an inseparable part of every demographic, younger or older. But it is millennials who drive the change to digital B2B at the moment.
Q: What type of customer experiences do B2Bs expect? Can you give some examples?
Every business is different, so B2B digitization is a complex topic. Here are some that come to mind. B2Bs expect a completely digitized buying workflow, the option to ask for quotes, an accurate view into available inventory, a personal customer account, easy to reach customer service, and much more. A big part of that is giving sales reps insights into interactions with customers across channels. And on a quick side note, it is not just customer expectations. Employee experiences count too.
In other words, it's not just B2B buyers – teams are also getting younger, so they need intuitive software experiences to work effectively.
Q: You've briefly stated that customer expectations make digitizing B2B commerce complex. Could you elaborate on that?
If you have diverse customer expectations, your back-office operations need to be very well managed. Different functions need to come together to ensure a great customer experience. We have seen B2B companies try using multiple solutions in the past. They have implemented WMS, ERP, PIM, CRMs, made customizations to their eCommerce software, collected data in spreadsheets, and so forth. They now realize that, even though they can now support certain operations, managing the data, workflows, and integrations is an uphill battle. 
They're left with a maze of systems and integrations, with operational data scattered throughout the company, with data silos slowing down processes. Overall, it's not a nice situation to be in. It's very inefficient, inflexible, and expensive to maintain.
Q: How can B2B companies tackle these challenges?
The only solution to these challenges is centralizing operational data, and using it to support the operations needed for a great customer and employee experience. So what we have done is built a platform that is capable of doing just that. Marello is a digital operations platform that unifies operational data in one central solution. 
Q: A Digital Operations Platform? I have not heard that term before.
The term Digital Operations Platform or DOP was coined by the American research firm Forrester. They identified the same problems that we see in the market. They state that many leaders remain saddled with technical debt from old systems that do not support the modern digital business. A new generation of products, such as Marello, promises to increase innovation and offer flexibility to adapt to complex business needs. These next-generation DOPs will play a critical role in powering modern business.
Q: What are the benefits of using a DOP and unifying commerce?
The main benefit of using a DOP is that all operational data is centralized in one platform. This has multiple big benefits for B2B businesses. First of all, it eradicates data silos. Teams can refer to centrally located data, which increases productivity.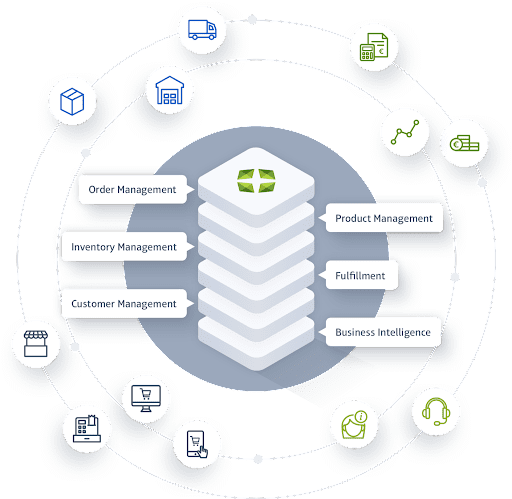 Secondly, having data in one place allows businesses to arrange the necessary data together to digitize operations that they otherwise wouldn't be able to. Instead of integrating various systems or transporting data manually, they can be managed from a single interface.
All this translates to a better customer experience, too. Having the right operational processes in place helps to offer the service that customers expect in modern commerce.
Q: How does Marello strengthen OroCommerce webshops?
B2B merchants with an OroCommerce webshop environment can use Marello to further strengthen their back-office operations. In B2B, back-office operations can be very complex, and they differ greatly between companies. Yet, since Marello is built on top of OroPlatform's robust, scalable, and flexible architecutre, it can adapt to any requirement – no matter how complex. Marello also accommodates virtually any workflow – whether order management, inventory management, fulfillment management, product management, or customer management-related. 
Also, as Marello is very much omnichannel minded, enabling OroCommerce customers to utilize a diverse set of sales channels (POS, phone, email, marketplaces etc) while preserving a unified experience. Marello also integrates with various software, from CRM, WMS, PIM eCommerce, to BI systems. Lastly, Marello uses the same environment as OroCommerce, which makes it even easier to manage commerce operations in one unified digital operations platform. 
Q: How can people get in touch with you?
You can find more information about Marello on our website: www.marello.com, request a demo, or contact us. We'd be happy to see how we can unify your operations with a digital operations platform.