Is B2B eCommerce overwhelming? Are you tired of the hyperbole, the sensationalism, and the blanket statements? Finding it hard to distinguish fact from fiction? The bad news is, there's no getting rid of it.
The good news? We are doing something about it.
To help demystify and add some clarity to B2B eCommerce, we created the B2B Commerce UnCut live video podcast. We're giving you a frank, no-nonsense B2B eCommerce discussion with diverse industry peers.
What is B2B Commerce UnCut?
The premise is simple. Every six weeks, we sit down with innovators, thought leaders, and practitioners with boots on the ground. We connect manufacturers, distributors, technology experts and get these stories told so you can learn from them.
We'll cover a wide array of topics unique to the B2B buying process, starting with the most pressing questions, trends, and developments as voted by the B2B community.
Most importantly, we'll give our audience the ability to influence the direction of future podcasts, their topics, and their contents.
What Makes It Different?
Amazon-like success stories, much like fairy tales, are certainly inspiring. But we don't think they're very useful. If you're looking for sunshine and rainbows, you won't find that here.
We give you the good, the bad, and don't leave anything out. Our discussions are uncut, unscripted, unedited, and streamed live.

We want to talk about things that matter to you. Influence future episodes by voting for upcoming topics or suggesting your own. 

We let you participate in discussions. Tell us what you think during the live stream or participate in the question and answer period.

We offer a critical look at common misconceptions, misleading information, and poor practices that permeate the industry. 
Unlike other podcasts, B2B Commerce UnCut is live and interactive. This podcast is about you, so we want you to leave feedback, vote on topics, and suggest your own. During the live stream, we want you to guide the conversation and ask questions that matter to you.
Introducing the Series Premiere
In the first episode, B2B Commerce UnCut moderator Motti Danino welcomes Yoav Kutner and Joe Cicman to dissect the trends, buzzwords, and strategies shaping B2B eCommerce.
In the podcast titled Distinguishing signal from noise: B2B eCommerce trends for 2022 that matter, they will discuss findings from Oro's own 2022 trends survey as well as buzzwords like composable, modular, marketplaces, and much more.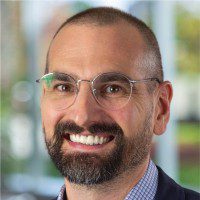 Joe Cicman is the Senior Digital Commerce Analyst at Forrester for Digital Transformation. He has decades of experience as a hands-on leader in delivering, managing, and owning eCommerce projects. Before joining Forrester, he directed IBM's eCommerce offering and managed the Sterling Commerce unit of AT&T.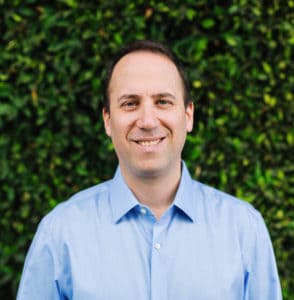 Yoav Kutner co-founded Magento (since sold to eBay and then Adobe), and Oro, the company behind the #1 B2B eCommerce platform OroCommerce. Over 20 years of experience in the industry connected him with the most fascinating people, ideas, and products. He has plenty to share with the community.
Don't miss the opportunity to join this conversation LIVE and ask questions that matter to you!
Distinguishing Signal from Noise: The 2022 B2B eCommerce Trends That Matter
Feb 22, 11 am EST / 8 am PST
Yoav Kutner, Oro Inc. CEO and Co-Founder
Joe Cicman, Forrester Senior Digital Commerce Analyst
What's Next? Influence Upcoming Episodes
We want to talk about things that matter to you, so we want to hear your thoughts, concerns, and suggestions. As for us, we'll prioritize topics that get the most interest.
Even if your topic isn't chosen, we encourage you to be part of our discussion. You have many opportunities to guide the conversation, from voting and suggesting future topics to participating in the question and answer period.
Who Should Listen?
If you're interested in or involved in B2B eCommerce in any way, you're in the right place. Each episode will provide you with unique insights about navigating the digital commerce landscape, improving your organization, and the bottom line.
Whether you're a digital director, technology officer, channel manager, or systems integrator, you'll enjoy discussions around addressing technology challenges, AI in eCommerce, driving ROI, managing risk, and compliance.
Chief marketing officers, marketing managers, and sales teams will learn how digital is transforming buyer expectations, sales enablement, and introduces new growth opportunities.
Sign Me Up!
Interested? Here's how to get started. With every new podcast announcement, we'll launch a registration page. Registering gives you front-row seats to every live event, including:
A direct Zoom link to join the podcast

Opportunity to submit questions beforehand

Participate in the question-and-answer period
If you are unable to join with Zoom or don't have time to attend, fear not. You can subscribe via your favorite podcast channels such as Apple Podcasts, SoundCloud, Spotify, or Sticher. Two days after each live podcast, we will syndicate the recording to various channels for your convenience.
Either way you listen, you'll get a conversation that's always fresh and always relevant.