Oro Tech Talks has returned for 2023, and we're gearing up for another fantastic year! We owe huge thanks to our excellent developers and freelancers who have been a part of this journey with us. After  listening to your feedback and suggestions, we've made significant improvements and can't wait to share them with you.
Our upcoming Oro Tech Talks Episode 6: Developing Oro Extensions on March 14, 2023, at 10 AM EST / 4 PM CET will help you navigate Oro extensions with ease. We'll explain what they are, what they're for, their benefits, and how they're structured. We'll also go over the various types of extensions and the best practices for building them.
Get Up to Speed on Oro Extensions
Extensions are add-ons to OroCommerce that provide additional capabilities to your store, enabling you to create functionality that you or your target market requires. Understanding how to design and build OroCommerce extensions is a must, particularly if you want to capitalize on the fast-growing B2B market. To get maximum value from attending, you'll need to have experience working with Oro and understand the basics of Symfony framework and PHP best practices.     
During the webinar, we'll cover the following topics:
The idea behind extensions: how they work, what they accomplish, and the benefits of using them.

How to approach building extensions: creating packages, bundles, and uploading to a repository.

Building the extension: configuration, entities, forms, data grids, layout, and workflows.

Extension coding best practices for publishing to the Oro Extensions Store.

Takeaways: what to know about the Oro ecosystem and free extensions.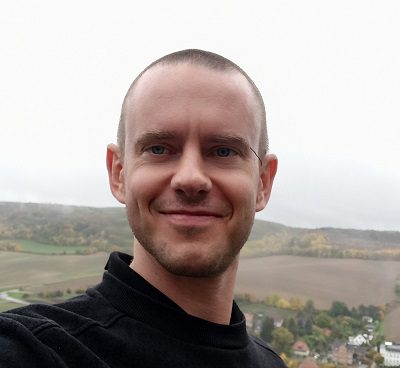 Maciej is an experienced Oro Senior Developer and Team Lead with over 15 years of PHP experience. He has worked with a diverse range of modern and legacy frameworks and platforms, including the first version of Symfony and the Magento platform. In 2018, Maciej joined Oro, where he has been a driving force as the lead developer in the services team, partner advisory, and building close relationships with clients every day.
Maciej Garycki, Technical Trainer,
Oro Inc
Join Our Developer Community
Stay ahead of the game and be at the forefront of Oro development by becoming part of our thriving Slack community at bit.ly/oro-slack. Collaborate with like-minded peers, interact with Oro developers, and don't miss valuable tips. You can even suggest new Oro Tech Talks topics and vote on future subjects to be explored.
Don't delay with signing up – spots are filling up fast!
Book your spot for the tech talks.