The first episode of B2B Commerce UnCut has already been published, and we're keeping pace with more podcasts, and more guests. In the upcoming episode, our CEO Yoav Kutner sits down with some of the most knowledgeable specialists in the B2B eCommerce data management sphere. 
For manufacturers and distributors, data is the currency of their operations, particularly when it comes to digital sales. Whether incumbents or moving online for the first time, many of them are unsure how to tackle their data challenges. Technology promises to help, but it isn't enough. 
Setting the right foundations for organizational readiness and getting the right people and processes in place is critical to becoming a data-centric organization. In a live, unscripted, and interactive discussion, we'll get to the bottom of data standardization  – and the trends, tips, and strategies B2B eCommerce businesses should know.
We're excited to announce our second topic, data standardization, which gathered the most votes among our subscribers.
This episode, titled Data Syndication and Standardization in B2B: How Not To Waste Time Chasing Red Herrings, will feature Joe Albrecht, CEO of Xngage, Ali Hanyaloglu, Senior Product Director of Akeneo, and joined by Yoav Kutner, Oro's CEO.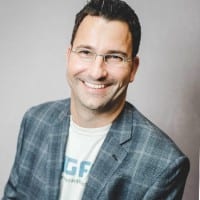 Joe is the CEO and Chief Digital Executive of Xngage, a Cleveland-based B2B eCommerce digital services firm. He brings more than 20 years of leadership roles and experience in digital commerce solution architecture and delivery. He's helped countless distributors and manufacturers enable superior buyer and seller experiences.
Joe Albrecht,
Xngage CEO and Chief Digital Executive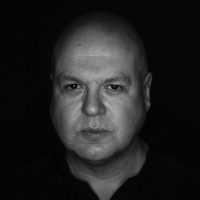 Ali is a Senior Director of Product Marketing at Akeneo, a leading PIM software. He brings a wealth of experience in product marketing, sales enablement, and solutions engineering. Before Akeneo, he led technology companies like Adobe and Criteo, and is passionate about helping brands deliver great experiences through digital tools.
Ali Hanyaloglu,
Akeneo Senior Director of Product Marketing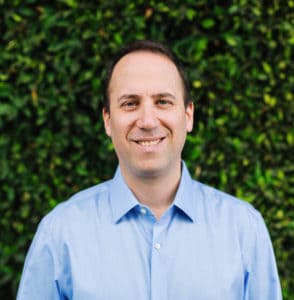 Yoav co-founded Magento (since sold to eBay and then Adobe), and Oro, the company behind the #1 B2B eCommerce platform OroCommerce. Over 20 years of experience in the industry connected him with the most fascinating people, ideas, and products. He has plenty to share with the community.
Yoav Kutner,
Oro Inc. CEO and Co-Founder
Don't miss the opportunity to join this conversation LIVE and ask questions that matter to you!
Data Syndication and Standardization in B2B: How Not To Waste Time Chasing Red Herrings
April 8th, 2022, 11 AM EDT / 5 PM CEST
Have a Topic Idea? Influence Upcoming Episodes
We want to make B2B Commerce UnCut better with every episode. That's why we want to hear your thoughts, concerns, and suggestions about future discussion topics. Before every episode, we'll select a topic that gets the most interest.
Even if your topic isn't chosen, you can come for the interactive discussion during the podcast and get your voice heard. You can ask questions during the episode or during the question and answer period at the end.
Don't Delay – Sign Up for the LIVE Podcast!
Want to join us? Here's how you can join. By filling out our registration page (good idea to bookmark it!) you'll get front-row access to the podcast and discussion, including:
A direct Zoom link to join the podcast

Opportunity to submit questions beforehand

Participate in the question-and-answer period
Don't wait – register today. Looking forward to meeting you!
PS: If you can't attend, you can always listen to the podcast recording via your favorite channels such as Apple Podcasts, SoundCloud, Spotify, or Sticher. Shortly after each podcast, we'll syndicate the recording and offer a summary of the podcast.