In the early 2010s, the B2B eCommerce market looked a lot different than it does today. Back then, it was perfectly normal for manufacturers and distributors to rely on a patchwork of ERP systems, CPQ software, spreadsheets, and fax printouts.
As the years progressed, Amazon took over the world, and all eyes were on B2C eCommerce. But B2B digitization efforts started catching up to those of B2C companies, and the gap narrowed. Then the pandemic came along. That sealed the deal for many B2B leaders, who realized that their growth lies with digital customer-facing experiences.
A recent Mckinsey piece broke the myths of B2B eCommerce sales, while another article explored how digital omnichannel selling is not a nice-to-have, but the only way forward for B2B business.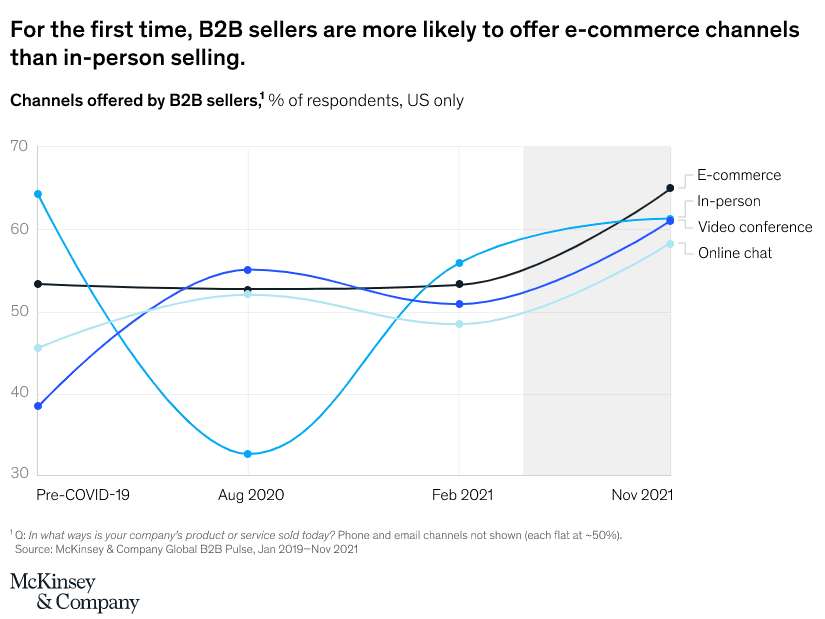 Gartner estimates that by 2024, 15% of B2B organizations will use digital commerce platforms to support sales activities, while Forrester claims US B2B eCommerce will hit $3 trillion by 2027, driving up digital's share of offline sales.
Digital commerce isn't around the corner. It's already here. Is your business ready?
JOIN THE SEASON FINALE
A Decade in B2B eCommerce: Lessons Learned and What's Ahead
Thursday, December 1, at 11 am EST / 5 pm CET
With a combined 60 years of eCommerce experience, this episode's participants have seen how the industry started, and how it evolved to where it is today. In our latest episode, we'll sit down with:
Yoav Kutner, the co-founder and CEO at Oro, Inc. Prior to starting Oro, he was the CTO and co-founder of Magento, where he led product and technology from Magento's inception to its acquisition by eBay, Inc. in 2011. While Yoav is a leader in the digital commerce community and a visionary in the market, he still believes that large ambitions can be pursued with seemingly modest means.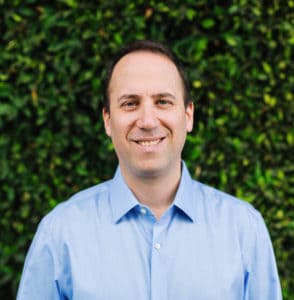 In the end, my goal is to help B2B businesses use technology to maximize their success.
Yoav Kutner, Co-Founder and CEO,
Oro, Inc.
Dima Soroka, the founder and CTO of Oro. Prior to Oro, Dima was the Lead Architect for Magento responsible for planning and overseeing delivery of Magento products. Through his decades of experience in software development, he understands what's behind some of the complex digital commerce applications used by B2C, B2B, and enterprise brands all over the world.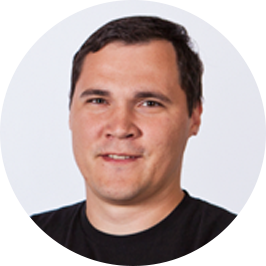 We focus on good engineering. We do it by facing our challenges head-on, and letting our passion drive the work we do every day.
Dima Soroka, Co-Founder and CTO,
Oro, Inc.
The episode will be hosted by Jary Carter, the Chief Revenue Officer (CRO) at WordPress VIP. His experience with B2B eCommerce stretches back to the days of Magento. Back in 2012, he joined forces with other industry leaders to create Oro and later served as its CRO, growing the company through multiple investment rounds and lots of expansion.
Don't miss this exciting chance to interact with industry leaders and get valuable insights into the global B2B digital commerce industry. 
You can also submit your questions and get them answered live during the session.