Spring is a time for change and new beginnings. Staying ahead of change is crucial as the economic landscape and customer expectations continue to evolve.
We're excited to introduce OroCommerce 5.1 – designed specifically to help you achieve business continuity and strengthen relationships with your partners and customers.
And we didn't create it alone. Over the year, we closely listened to your feedback and suggestions. The result is the much-awaited 5.1 Long-Term Support (LTS) – the most up-to-date and stable version of our products.
In this post, we want to update you on the latest release and invite you to watch the demonstration video.
Watch the OroCommerce 5.1 Demo Recording
Discover how this release can take your business to the next level.
Elevate Your Customer Experience
Search experience

The search experience is critical for a successful shopping experience, and we're taking it to the next level. Specify words and phrases to make it easier for your customers to find what they're looking for. Gain new visibility with search analytics for better decision-making.
Product bundling and kitting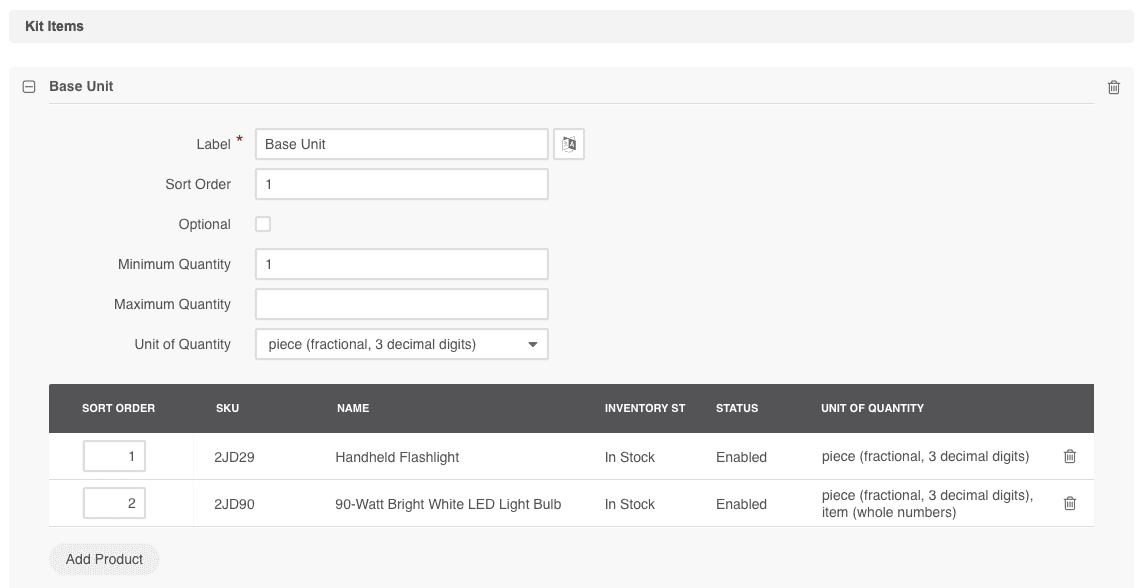 Ready to take control of your eCommerce business? With bundling and kitting, you can enhance your product experience and give customers more options. Showcase related products together, or empower customers to create their own custom configurations. 
Similar products functionality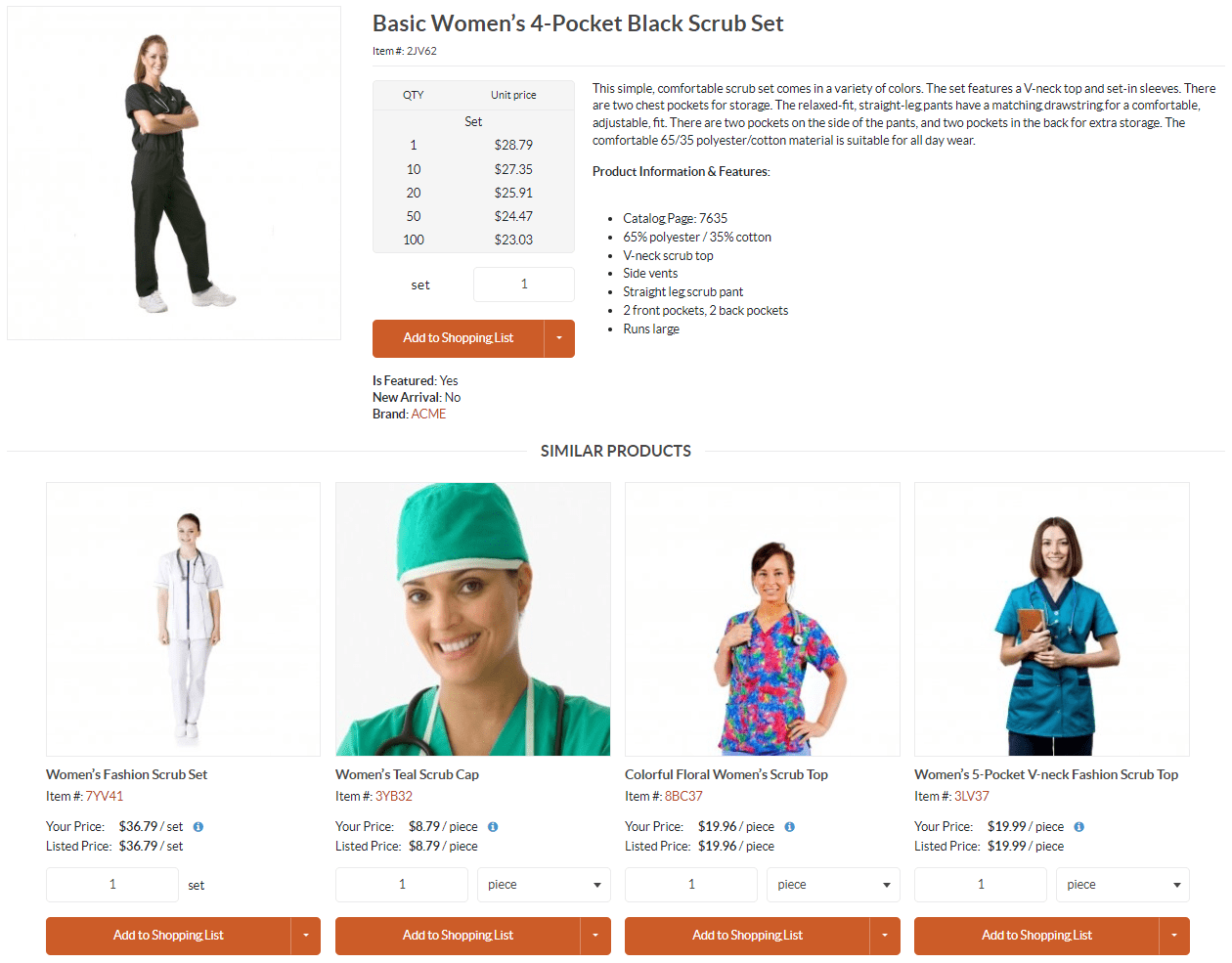 Don't just limit yourself to search. Boost sales by suggesting similar products to customers. Upsell and cross-sell more effectively by specifying which products should be considered similar. Prioritize products within the same product type, category, or shared characteristics.
Payment options
We're happy to announce that Oro now integrates with Stripe's payment processing system. Your customers can use Stripe to manage payments, subscriptions, fee structures, and billing for multiple orders, all within the Oro checkout.
Greater Resilience in Business Operations
Organization types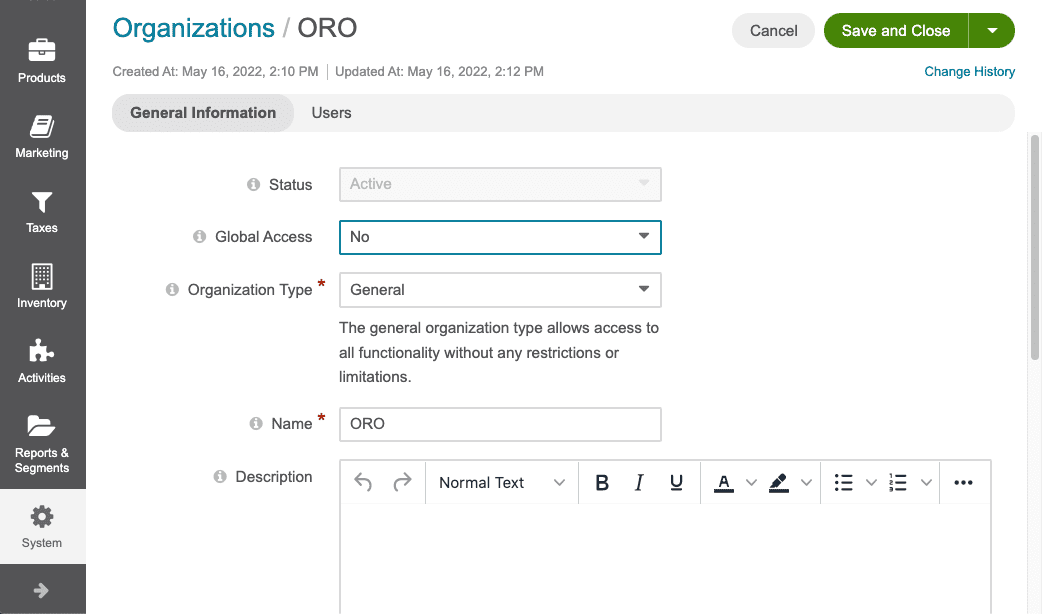 When it comes to organizations, you determine the functions and user permissions available to each one. This means you can create separate selling channels, like multivendor marketplaces and direct-to-consumer websites, all from one Oro instance.
Multivendor management
Looking to better engage with selling partners, and grow your ecosystem? With new multivendor management features, you can differentiate between each vendor's portal functionality and enable them to sell together on a single storefront.
Order splitting functions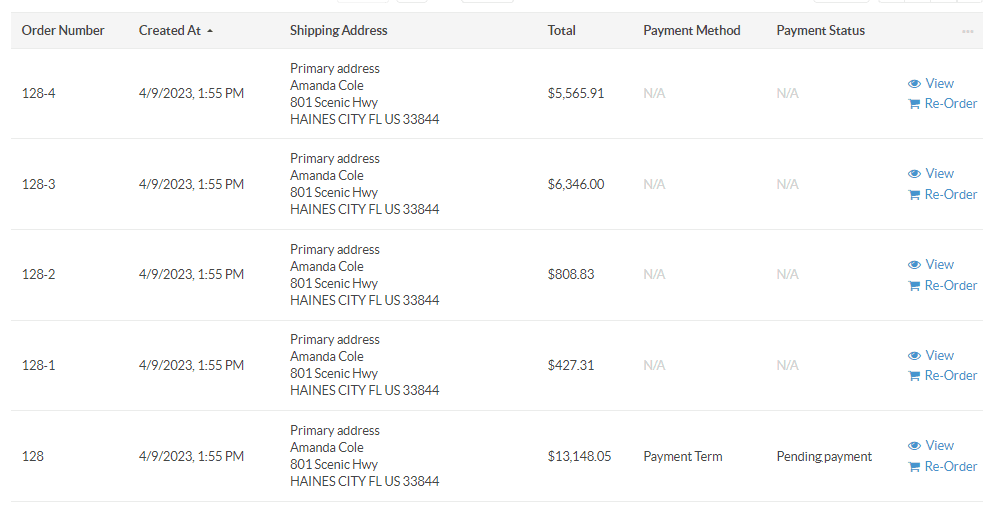 Fulfilling orders from multiple vendors just got easier. With Oro's order-splitting options, you can separate orders based on a variety of criteria. And, multiple shipping cost options mean even more value and choice for customers.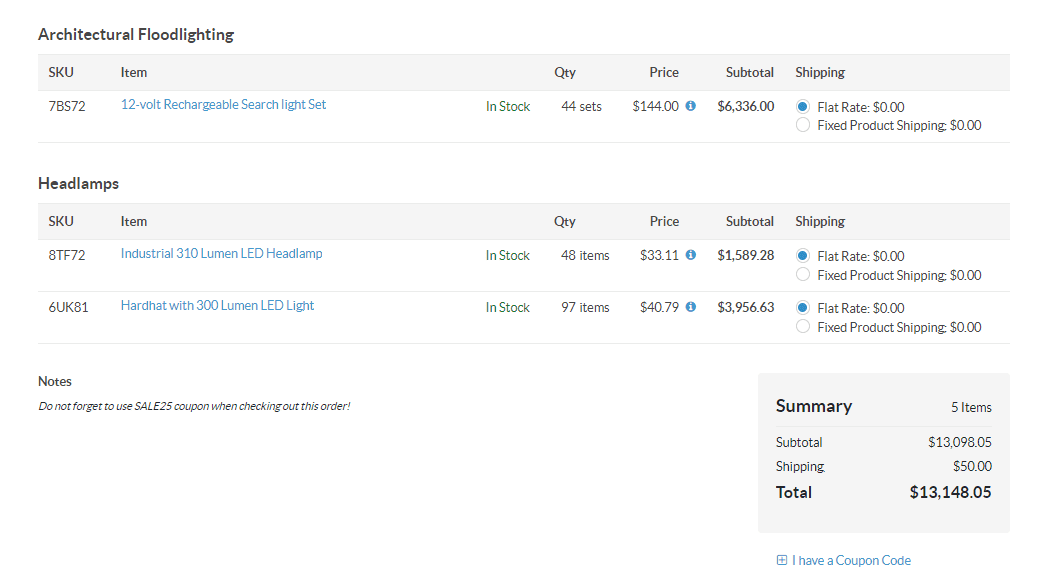 Search discoverability
Get your brand and products in front of more customers with additional SEO improvements. We've introduced more natural-sounding attributes and microdata for descriptions to help you get discovered in search.
Back-End UI and Sales Efficiency
Powerful selling tools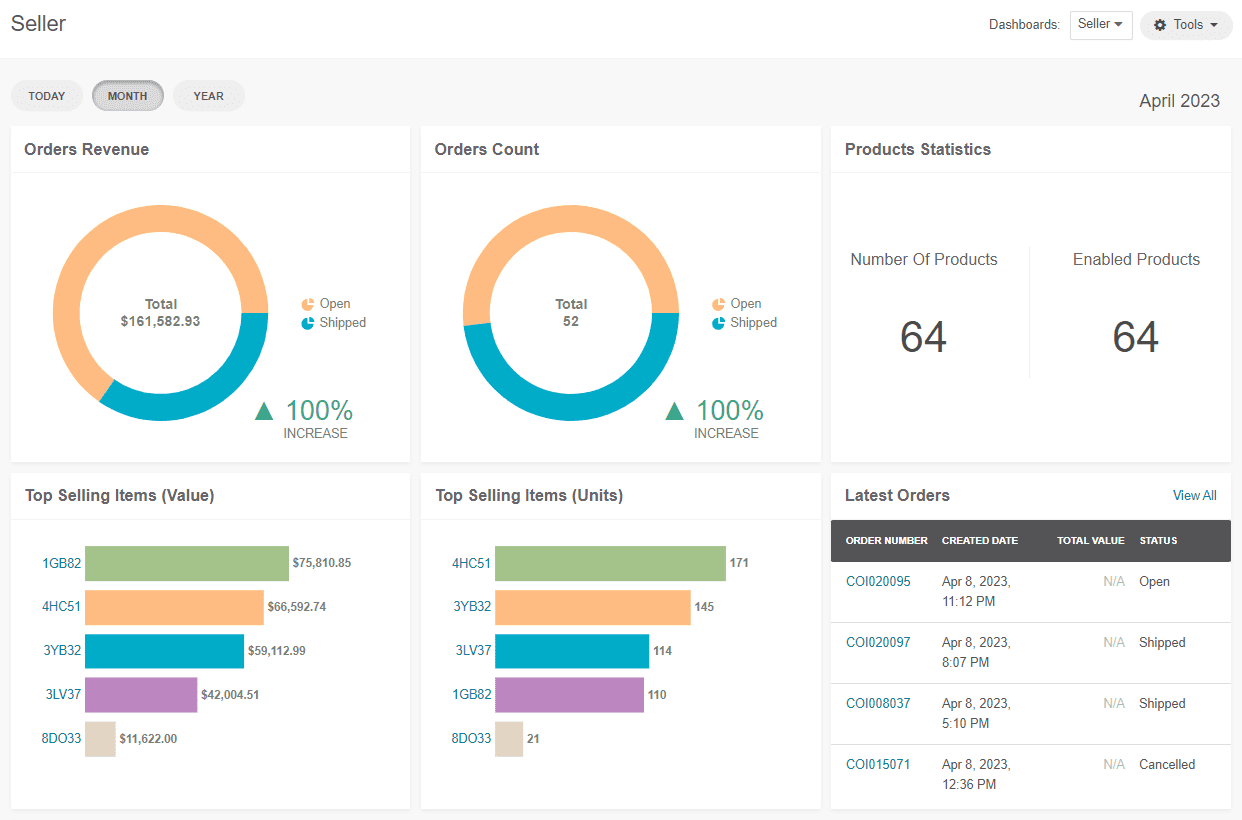 Boost your productivity with our new sales widgets. Get a comprehensive view of the most important data with new dashboards. Easily identify trends, adjust strategies, and ultimately increase your revenue.
Better visibility and reporting
Get a complete view of your eCommerce business with Oro's new Google Analytics 4 Integration. Know how your business is performing and where it's going, and make informed decisions.
Quick access buttons
It's now easier to perform some of the most commonly used commands and actions. New quick-access buttons streamline the selling process, allowing sellers to focus on what really matters – growing their business.
Drag-and-drop product sorting
Introducing a new drag-and-drop system for sorting products. This makes it simpler and more intuitive for you to organize your products and keep your store looking polished and professional.
IT Upgrades and Improvements
Improved codebase efficiency
Efficiency is a top priority for us, and we are constantly improving the codebase. These include bundling translations with the application source code, supporting bundle-less application structure, serialized field management, entity refactoring, and more.
Upgraded tech stack
We've made sure our applications perform at their best by upgrading to the latest PHP 8.2 and Nodejs 18 releases. Our team also implemented numerous improvements and fixes over the past year, thanks to valuable feedback from our developers, partners, and customers.
Get Ready for OroCommerce 5.1
OroCommerce 5.1 will help you build a strong and resilient brand that keeps customers coming back for more. With our latest features and upgrades, achieving your goals and growing customer loyalty and satisfaction is faster and easier than ever before.
Before you upgrade, make sure you've updated your systems according to the latest requirements, including PHP 8.1 or later, MongoDB 6, PostgreSQL / EnterpriseDB 13.5, among others. 
And just a reminder about our release cycles, sunset dates, and transition phases. You can find the full schedule on our release process documentation page. 
If you're using the Enterprise Edition 5.0 LTS, you'll have access to security updates and fixes until June 2023, so there's still plenty of time to make the switch. For Community Edition users, we recommend upgrading to version 5.1 LTS as soon as possible to ensure access to patches throughout the coming year.
Watch the OroCommerce 5.1 Demo Recording
Discover the improvements behind the OroCommerce 5.1 release.