B2B eCommerce is complex, constantly evolving, and the rate of change continues to accelerate. To help you keep on top of what's happening, we're bringing you the most relevant information in this March 2020 roundup. This post is the first in a monthly series, so be sure to check the OroCommerce blog for the newest, most engaging articles and a roundup at the end of each month.
The ongoing coronavirus pandemic is the biggest event of the year and is impacting our lives and the economy in many ways. However, there's more happening in the world of B2B eCommerce. 

Keep reading for the latest in marketing, customer experience, supply chain, manufacturing, and distribution news. We can all use some good news, so there are B2B success stories too.
COVID-19 and B2B eCommerce
Mitigating damage in B2B eCommerce
The pandemic is causing large-scale disruptions in personal and business lives. eCommerce isn't immune and our recent post (constantly updated) shares how B2B eCommerce businesses can respond and minimize damage.
What are the implications for businesses?
What could the future bring? McKinsey provides a comprehensive report  (also updated regularly) about the impact of the crisis – and how businesses can respond in the short and long term. 
How businesses are taking responsibility
Businesses large and small are taking the opportunity to redefine their workplace policies during this turbulent time. Here's a long list of how businesses are adapting and restructuring to serve customers while protecting their employees.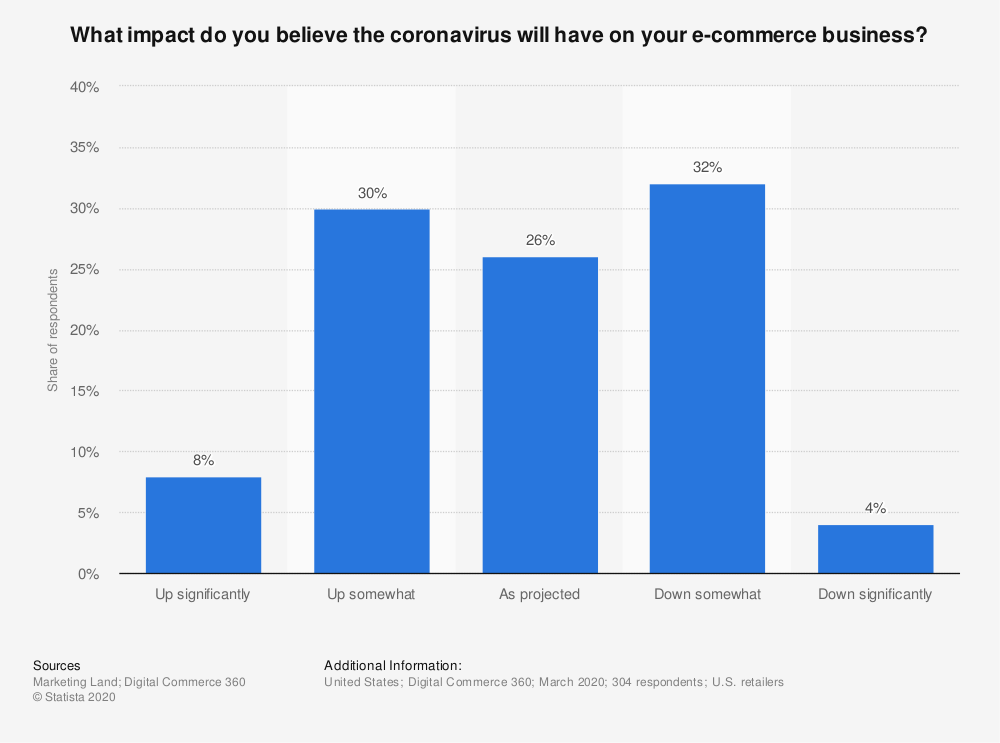 Online logistics helps off-line sales move online
If you haven't moved online, now is a perfect time to do so. With the increasing demand for online sales, even non-traditional items are being sold with the assistance of online logistics companies.  Here is how logistics companies are helping non traditional online sellers close deals and keep goods moving. 
Manufacturers pivot to new markets
As the market for their traditional products dries up, manufacturers are assessing their production capabilities and producing the new products that the market demands. Here are some creative ways manufacturers are retooling to produce high demand items like hand sanitizers, face masks, and ventilators.
eCommerce during coronavirus
As many brick-and-mortars grapple with closures and layoffs, eCommerce is a great, profitable alternative to a physical store. Marketing Interactive shares a number of insights for B2B sellers about the increasing importance of their digital presence in bad times and good.
Can crisis force innovation?
This March 2020 roundup is a tumulous one for many.  Yet, crisis is an opportunity for some manufacturers. Those who successfully retool and penetrate new markets are having an easier time. COVID-19 simply amplifies the first mover advantage. 
How digital protects in times of crisis
Your digital presence can be a vaccination against the ravages of upturned markets and economies. Join Oro and their partners for an information webinar on April 16 as they look at how B2B companies can design omnichannel experiences, get advice on business in high risk areas, and hear how one US supplier is dealing with the crisis. Sign up here.
Marketing and Customer Experience in B2B eCommerce
Customer behavior during crisis
Who wins and who loses? Contentsquare compared data from billions of user sessions across 1,400 global websites, gathered over the course of three weeks.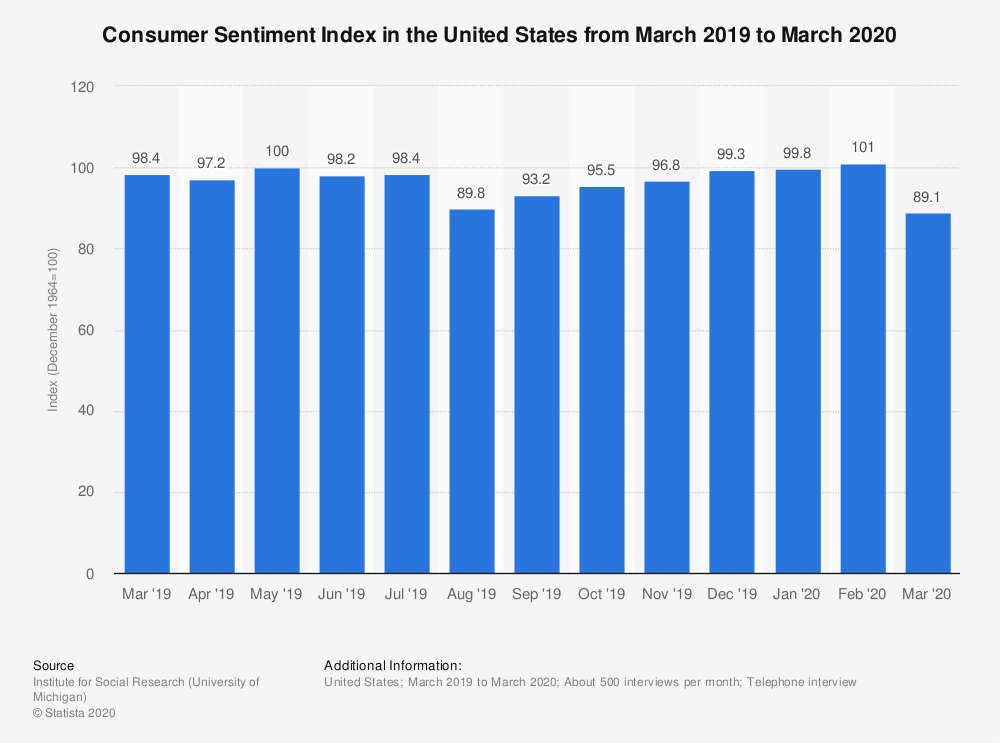 Can privacy help brands?
Even during uncertainty, privacy is still important to customers. EConsultancy goes over the steps brands can take to turn their customers into brand loyalists.
Can you guarantee B2B loyalty?
Satisfied, loyal customers boost the bottom line. Clickz shares 4 crucial tips for driving loyalty and increasing the "wallet share" of existing customers, as well as bringing in new ones.
Supply Chain News in B2B eCommerce
Things Are Looking Better for China
At factories further away from Wuhan, the coronavirus epicenter, things are returning to normal. Industry Week takes a look at how supply chains with a Chinese link are coming back online and the challenges they face as they do.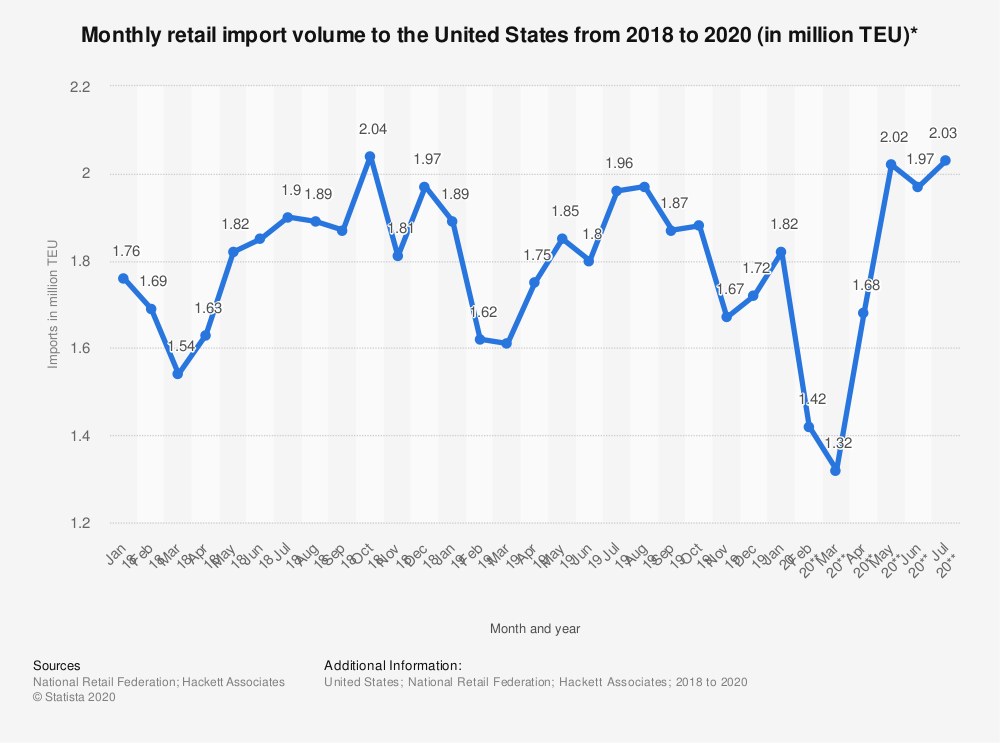 Is rail seeing a resurgence?
As population and the number of for-hire vehicles continues to rise, traffic conditions worsen in major cities. Rail may be the answer to problems associated with increased traffic congestion and rising freight costs.
Supply chain risks
DHL published a report outlining various supply chain crisis risks, such as coronavirus, climate change activism targeting logistics, cyber threats faced by manufacturing, and more.
Distribution News in B2B eCommerce
ERP's potential amid pandemics
With the disruption of supply chains, how can distributors cope? Those who haven't invested in an ERP will soon be looking for one, according to ABI Research.
Resources for packaging and processing
PMMI has compiled a series of resources (updated regularly) on how PMMI will support the industry during these uncertain times.
Manufacturing News in B2B eCommerce
How do you overcome disruptions?
Sure diversification sounds easy on paper, but finding an alternative manufacturer can be difficult. Here are 5 tips to overcome supply chain disruptions for manufacturers. 
Inspirational Success Stories
FoodMaven slashes food waste
The company is expanding its mission to reduce food waste with a major overhaul of its eCommerce system, in partnership with a leading B2B eCommerce platform. Keep reading…
Priactis helps SMEs access funds
Priactis enables small businesses to receive payment of their invoices within minutes of approval; a welcome solution for those facing financial uncertainty. Keep reading…
ALSO minimizes reseller stress
German distributor ALSO is keeping its resellers stocked with the basic tools of business. With the coronavirus outbreak, it's also offering millions in financial assistance. Keep reading…
Hope You Enjoyed This March 2020 Roundup!
We hope you found March 2020 roundup valuable and perhaps even a bit inspiring. If you have a great source and think we missed a newsworthy article or resource, let us know on Facebook and Twitter or in the comments below.
Don't forget to leave your feedback about this new format and keep checking the OroCommerce blog for more updates.