Global vaccination efforts have been a hot topic as of late, and the numbers coming from the US and the UK are a cause for optimism. India and China are also faring quite well, having developed their own vaccines and providing support to neighboring Asian countries. Meanwhile, many European Union countries remain on some form of lockdown – whether on a national curfew or a localized restriction. Some stores are even taking appointments before accommodating shoppers at physical locations.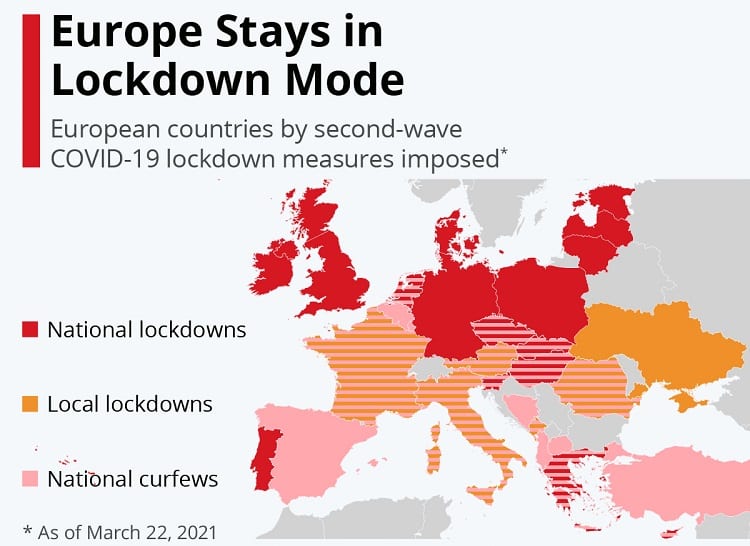 In general, things are not going back to the way they were. Customers have gotten used to excellent digital experiences – both in their personal and professional lives. As such, they are staying online, and their expectations are higher than ever.
If anything, it's a powerful signal for businesses to start addressing operational and technology challenges that hinder their ability to meet customer expectations. Trends like manufacturers selling direct to consumers (D2C), selling in multiple verticals, or starting a B2B marketplace are garnering traction. These new selling models can put sellers on the map and prepare them for success in the future.
In our 2021 March B2B eCommerce news roundup, we'll cover the latest developments in manufacturing, distribution, and digital commerce. Stay up to date on customer experience, B2B marketing, AI in eCommerce, multichannel eCommerce, workplace, and B2B marketplace news.
March 2021: Continued Growth of Online Activity and B2B eCommerce
Despite being a year into the pandemic, the world is still in an uncertain state. Brands continue to look for ways to capitalize on new opportunities and manage changing customer expectations without knowing what comes next. However, one thing for certain: office work is not coming back, and online shopping will be with us for a while.
The eCommerce boom is giving rise to efficient logistics
According to Logistics Management, the increased freight volume generated by the pandemic has gone over a year – and that's giving carriers newfound opportunities to explore, test, and diversify their services. Some areas primed for disruption include pickup, transport, sortation, and delivery.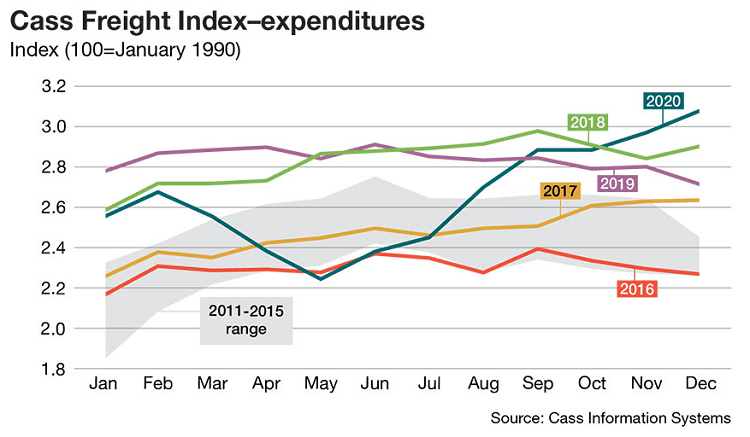 Omnichannel B2B buying is the norm, not the exception
McKinsey's research revealed that by early 2022, only 15% of B2Bs expect in-person interactions to dominate. Even as in-person engagement remains an option, decision-makers are choosing a mix of channels – combining in-person, digital, and self-service equally. These hybrid sales methods are expected to facilitate a slow return to physical interactions with customers.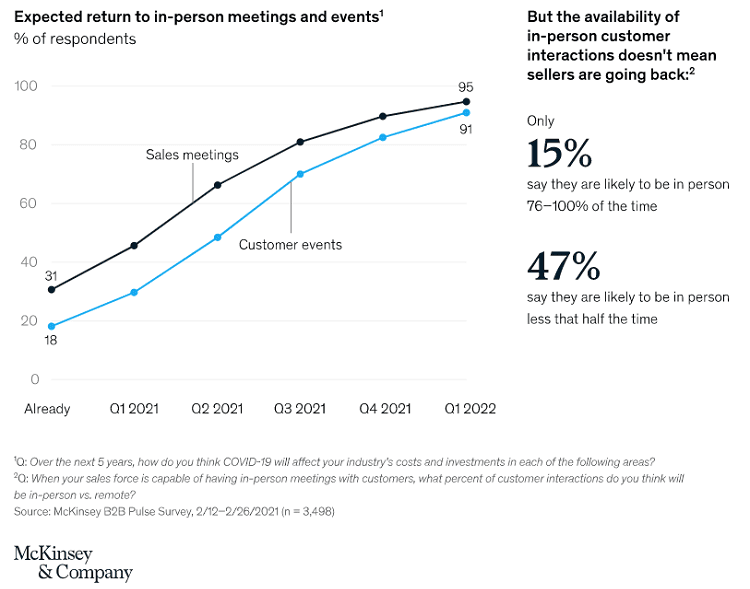 By 2027, online B2B transactions to increase 70% or more
DHL shipped 9% more items per day in 2020 than 2019, and these trends are expected to continue well into 2021 due to the global eCommerce boom. The B2B eCommerce software wave will remain strong as sales interactions continue moving in the direction of digital. 
Marketing and Customer Experience in B2B eCommerce
The ongoing B2B marketing trends roundup
The B2B marketing landscape is changing, and eCommerce giants like Alibaba and Amazon Business are setting the bar higher than ever. Brafton, a marketing agency updated a list of 12 marketing trends in the B2B space you need to know.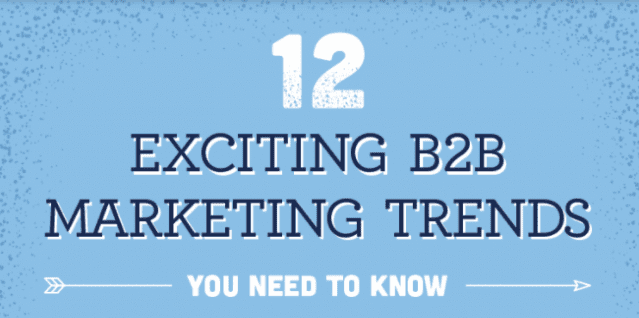 SEO tips for distributors engaging in B2B eCommerce
Great website experiences aren't just for B2C customers. B2B users also need to find answers to their questions, and easily identify and purchase needed products. That's why it's important for industrial distributors to keep up with various SEO strategies to better meet the needs of their buyers.
By 2022, B2B marketing spending is expected to increase
In their B2B marketing survey, Appetite Creative Solutions asked participants to share their B2B marketing priorities. Despite uncertainty caused by COVID-19, nearly all respondents (82%) view B2B marketing as an important driving force for new business. In addition, B2Bs also see eCommerce as a key focus this year.
B2B eCommerce and the Workplace
How to ease into post-COVID-19 work arrangements
To maintain high levels of engagement and productivity, post-pandemic work arrangements will require effective top-down leadership and team support practices. MIT recommends a "test and learn" experimental approach, sharing numerous tips and ways to run these experiments.
Large, global organizations are on the fence about vaccinations
When offices reopen, employees will likely look for ways to ensure social and emotional cohesion in the workplace. Gartner's recent study revealed that nearly half (48%) of global organizations will not track employee vaccinations.
Major trends impacting politics, economy, and businesses
Aside from automation, industry 4.0, artificial intelligence, and the changing workforce, Tony Uphoff, CEO and president of Thomas predicts the rise of a new job category – aptly named the "new-collar job". The full list of innovations are presented in video format.
B2B Marketplace News and Updates
Amazon Business reaches $25 billion in sales
According to a latest press release, Amazon claims its Business eCommerce arm is now used by five million businesses. The fastest-growing segments are public entities – the majority of which include universities, hospitals, and daycares. Enterprises such as hotels and restaurants make the list, as well as other small businesses.
Marketplaces: looking past traditional goods and services
The online marketplace is turning out to be a platform of choice for trading non-traditional assets. Modern marketplace website features allow everything from real estate, cryptocurrency, infrastructure, to illiquid assets such as art and luxury goods to be traded conveniently and securely.
Thanks for Reading Our March 2021 Roundup!
That's all for the month. As always, we hope you found our B2B eCommerce roundup informative. Looking to contribute an article or a news piece? Let us know by leaving your comments below or getting in touch with us through our social media channels or drop us an email. In the meantime, don't forget to bookmark the OroCommerce blog to stay on top of all the updates.