We're pleased to welcome Magneto IT Solutions as our most recent solution partner.
Founded in 2010, Magneto is an award-winning digital commerce agency with a global presence in the US, MENA, UK, and Australia. The company's core competencies span end-to-end B2B and B2C eCommerce solutions development, ERP and CRM integration, and Digital Marketing.
Magneto excels in developing headless commerce solutions relying on their 150-strong team of full-stack Javascript developers.
Throughout its 12+ years of operation, Magneto has worked closely with brands and startups, helping over 200 companies build and improve their online ventures in UI/ UX, Development, Launch, Revenue Enhancement, Marketing strategy, and much more. According to Magneto, 90% of these ventures achieved considerable business growth and improvement in their top line.
By partnering with Oro, Magneto can offer its B2B, B2B2C, and B2B2B clients top-notch, fast implementation of Oro's B2B digital commerce solutions.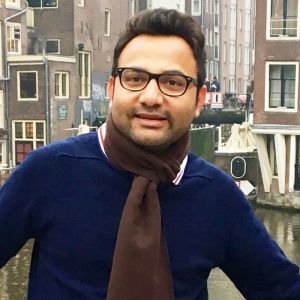 "Based on our experience working with different commerce platforms, we recognize Oro's competitive edge in the B2B space. It's a natural addition to our B2B technology arsenal and will enable us to offer our customers an advanced solution for their complex B2B commerce scenarios."
Ronak Meghani
Co-Founder and Director of Magneto IT Solutions
We're excited about our partnership with Magneto and believe it provides our customers with an even more complete range of integrated services that ensure their eCommerce success.