Ah, that ever-elusive and ever-changing marketing automation strategy definition… Marketing automation has been such a huge part of our day-to-day lives, that, while we do know what we can do with it and what its essence really is, we are, for the better part, unable to define it.
So, let me start by saying that marketing automation is any and all type of software made to automate (surprise surprise!) those tedious repetitive tasks that are simply just counter-intuitive and not productive at all, making the process simpler and, in the end, more efficient.
That being said, marketing automation tactics offer a more holistic approach and, therefore, include more than just pressing buttons here and there. And this means that there are as many aspects to it, from automating workflows to pre-designing templates and pre-determining various factors that could really make a difference.
Of course, this means that there are as many marketing automation strategies, as there are marketing automation software types.
But what are these strategies? What kinds are there? And most importantly: How can they be used?
Email Sequences Are Your Friend
Imagine having a large email list, filled with interested, happy subscribers that will be waiting for your newsletter.
Imagine now having to send the newsletter out by hand… Sounds dreadful, doesn't it?
Luckily, one of the most basic and popular automation strategies is the use of email sequences. Yes, those automated ones.
You see, a subscriber is more likely to convert, than a person who just happened upon your website and thought "Oh well, let's take a look". This is why all email marketing and automation platforms, like Moosend, a great MailChimp alternative, have this strategy calculated down to a tee.
You can prepare fabulous content and just go crazy with triggers and sequences that will be just right for every behavior-from newsletter templates to cart abandonment emails to replenishment emails.
And if you're wondering why email sequences are so important, just take a look: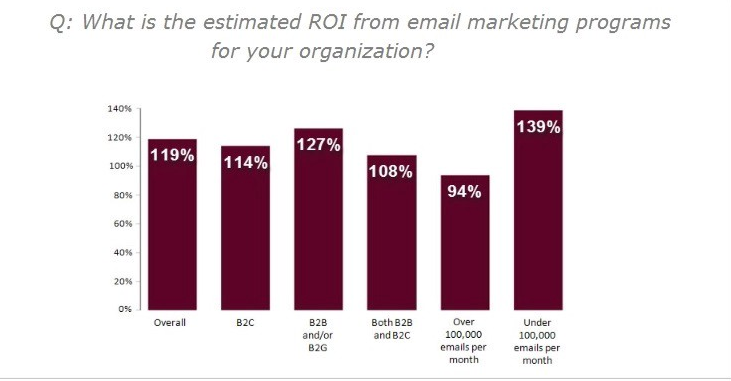 (Source)
Email marketing is the single most foolproof and affordable way to get those "Fly-By"s to convert. Automating the experience can guarantee that you won't waste time, effort and resources and will get the most out of everything email marketing has to offer.
Teams Cannot Be Working Separately
The only way to have everything work properly is to do all tasks yourself: True or False?
False.
Unless you're a solopreneur, you're not expected to do everything yourself. But how can you make all departments work so well, that your company will work like a Swiss watch, while at the same time, making the whole experience fun and non-imposing?
And most importantly: How will this work in favor of your customers, ultimately?
This is where marketing and eCommerce automation come into play.
Think of a digital agency for example. The client service department and the client, settle on an ideal budget for their campaign.
But nobody lets the creative department know about it.
Now the creative department starts brainstorming ideas and comes up with a suggestion that is fantastic but exceeds the set budget.
The creative department, in our case, has lost precious time and resources-which could've been avoided if they'd known the client's budget all along.
The same thing can happen between all departments of any and all companies, of course.
Marketing automation software is what can synchronize everything and make all information available to everyone. This will automatically answer any questions about the client down the line and give more freedom to each team while enabling everyone to make data-driven decisions.
Segmentation And A/B Testing Made Easy
Let's go back to the first example and assume that you've got a pretty large and awesome list. Your list contains leads and those leads can give you tons of data.
Now let's imagine you need to extract all the information manually. Segmenting the list would be your number one priority, but can you make sure that you've got everything down correctly with minimal to no human error?
Also, can you make sure your segmentation will be done in the minimum amount of time and won't need to be re-done a couple of days later, not to correct any mistakes, but to segment with another parameter as the core of your actions?
Marketing automation gives you the opportunity to segment a list without trying and repeat that segmentation using different parameters as triggers each time. 
And the parameters don't necessarily have to be the "classics"-ie geolocation, age or income. You can segment based on the time a user spent on one of your website's sections, on whether they looked at scarves or bathing suits (if you're an eCommerce platform) and so on and so forth.
That's the magic of marketing automation: It gives you tools that you hadn't even thought of at the beginning and it makes tedious tasks, simple and easy. 
The same goes for A/B testing, of course. All you've got to do is just think of the two parameters you'd like to test and… Well, set an automation that will test away for you, while you focus on more important tasks.
Pro tip: If you want to optimize your conversion rate, check this CRO guide out!
And if you're still not convinced about the sheer power of segmentation, check this out: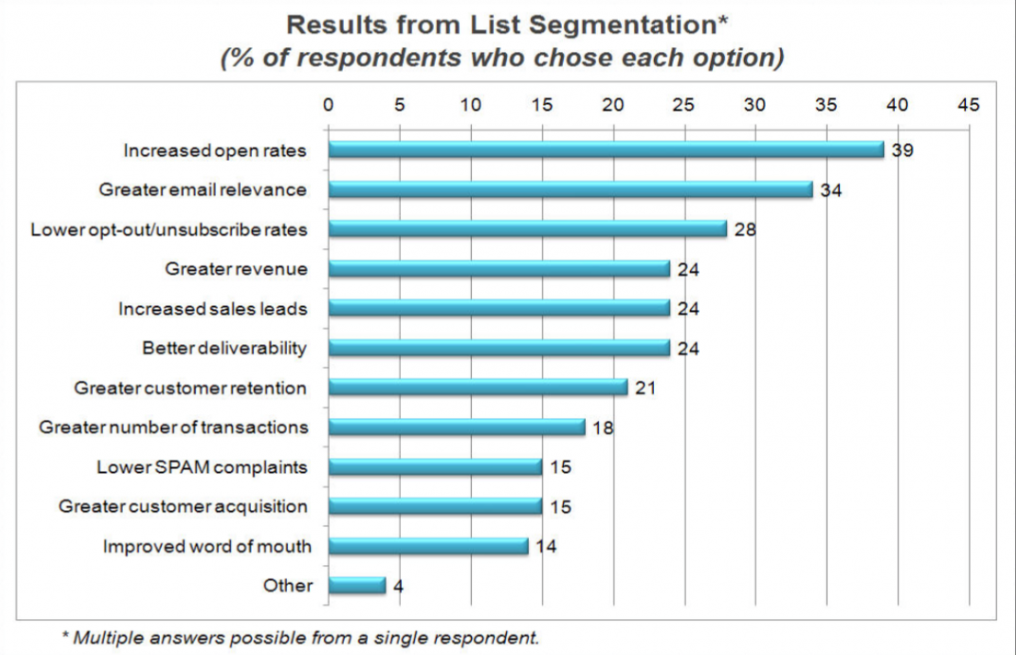 (Source)
Imagine how off these numbers would be, if segmentation had to be done manually and wasn't part of a clever marketing automation strategy.
But are those three tips enough to guarantee success?
Let me continue with a thing or two that you need to take into consideration before using marketing automation.
You Need A Strategy For The Strategy
I'm sure this sentence got you a little confused. What I mean is that marketing automation strategy is nothing in and of itself.
Marketing automation strategies are just bits and pieces of the whole puzzle. You'll need a complete strategy beforehand and that's the tricky part.
You see, you can set all the campaigns you need and segment everything and still not get results, for various reasons that have nothing to do with your tools.
Therefore, you'll need to extract data and make sure your emails are scheduled to be sent at the best time for your readers, your content is brand-tone specific and your visuals are enticing and nothing short of fantastic.
Therefore, you'll need to sit down and really think about a thing or two: 
What are your

KPIs

?

What other tools do you need to make things run fast and smoothly? Maybe a

customer experience survey

will save the day, and maybe your audience would love to see that on social media, rather than in an email.

Should you trust in a

landing page builder

for optimal results, or is there no need to do this so far?
These are some of the important questions you need to ask yourself-and your team-before going forth with the perfect marketing automation strategy.
It's All In The Content
Check your buyer personas. What did they tell you? What are their secrets? What do they like most?
Now check your data. Is your data telling you what you heard through your buyer personas?
These actions can and should be made through marketing automation tools, but content creation is not something that can be automated.
And since the devil is in the details, you'll need to pay an extra amount of attention to everything you can incorporate into the perfect content, whatever that may be: a blog post, an email, an ad or a webinar.
If you've got this down, then marketing automation strategies will boost and make your conversion skyrocket. If not, then marketing automation strategies won't compensate for the fact that you didn't pay enough attention.
What Works For You?
There are tools, strategies, theories, articles, you can try different things and read and test for decades and not come to a solid conclusion.
This is why it's important to set your own goals and think of your own individual needs, rather than going with something that may be the most popular choice.
Not everything is for everyone and you can save a lot of precious time and resources by taking some time to pinpoint exactly what your company and brand needs, in order to maximize revenue.
And make sure to do your fair amount of research before settling with a marketing automation tool and a strategy that will make everything fall into place and work like a charm.
Study the features and use everything that's necessary. Experiment, but don't waste all your time experimenting.
Oh, and all automation strategies aside, if you feel that you need a personal touch that can only be given by a real-live agent or company representative, just go for it. You can use marketing automation for all the rest, after all.
Summing Up
Marketing automation tools are wonderful and can save the day. However, they would be nothing but tools, if not paired with the right strategy and the content to go with it.
So, waste no time. Go ahead and do your research, let us know what you think about this article in the comments, share the knowledge with your favorite marketers and remember: In the end, it's all about making the most of the tools you already have!
This post has been contributed by Moosend.
About the Author
Téa is a content writer working for email marketing software company Moosend and an obsessive writer in general. In her free time, she tries to find new ways to stuff more books in her bookcase and content ideas-and cats-to play with.