Today we'd like to introduce another innovation for OroCommerce that is particularly helpful when migrating users to a new OroCommerce website. Mass Customer Password Reset enables your admins to select any group of users, whether 10 or 10000, and send them a reset password email in just a few clicks.
This innovation is also extremely helpful during staged user migration. Imagine you need to migrate 30 000 users but you don't want to migrate everyone at the same time. With Mass Customer Password Reset, you can reset 2000 users in the morning, 10000 in the evening, and so on.
This feature can be specifically configured or customized to include even more fine-tuned capabilities, such as:
Customized password reset email template

Filtering users by their role or other custom attributes

Restricting the number of emails sent to a specific user

Restricting the number of emails sent in one batch

Sending user notifications

And more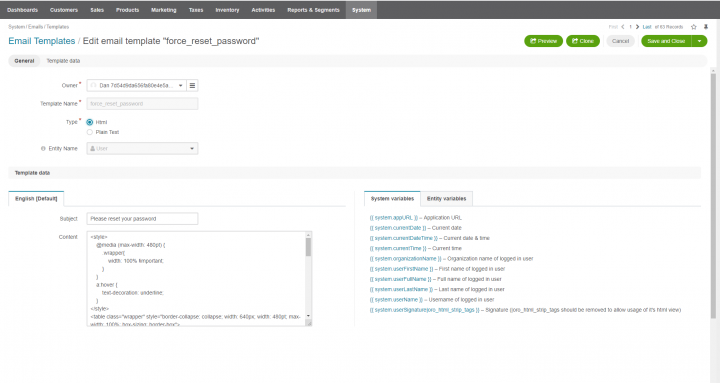 Attention: Please note that the Mass Customer Password Reset feature is only available for selected customers. To learn more, you can contact your support representative, fill out our inquiry form, or simply comment on the post.