The ongoing war in Ukraine has triggered political, humanitarian, and economic crises that will significantly slow down global growth. Rising energy costs, dwindling food supplies, and inflation pose additional threats that require innovative solutions. According to the most recent statistics from the International Monetary Fund, growth rates are expected to drop 2.5 percentage points for the year ahead.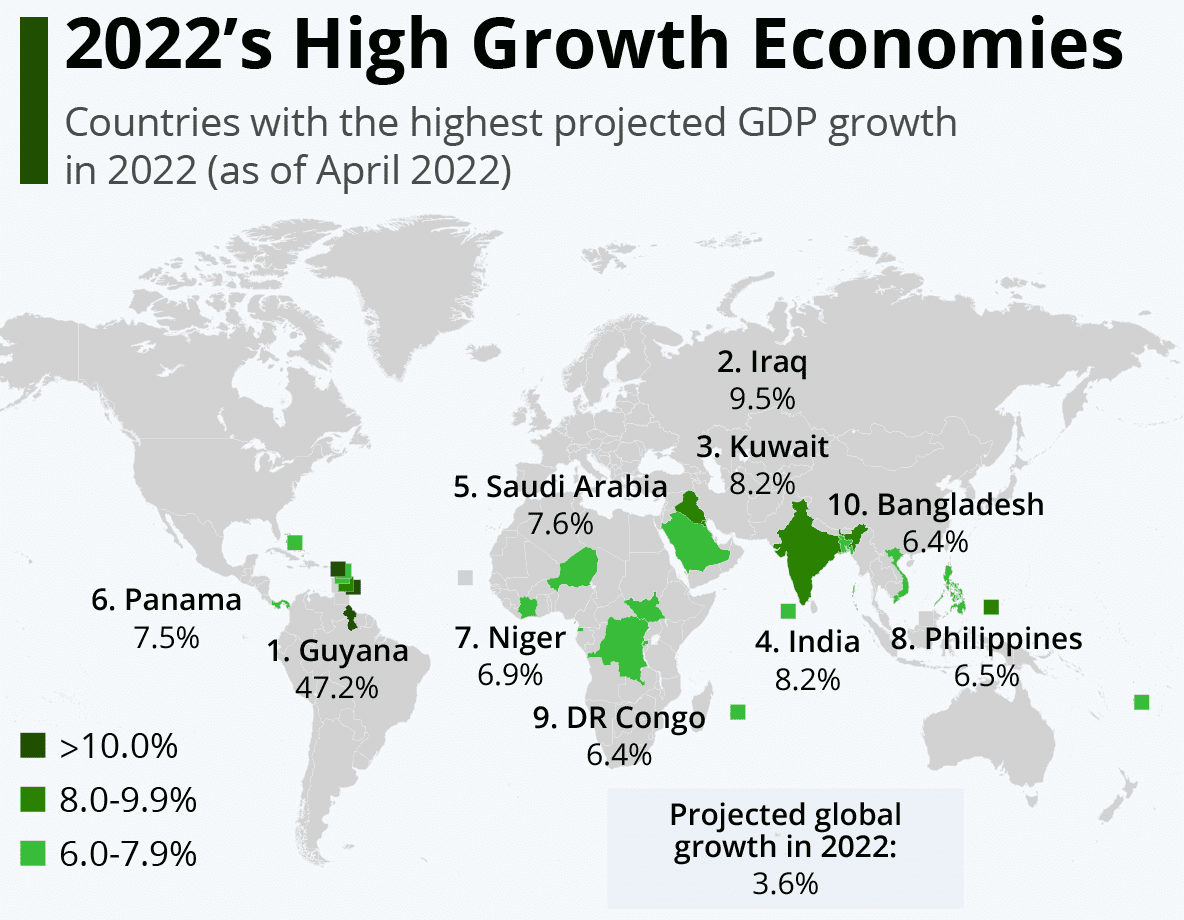 Despite that, some countries are doing surprisingly well. Take India's GDP, which grew by 4.1 percent over the first quarter of 2022. Even with Omicron restrictions in place and the subsequent war in Ukraine, the IMF anticipates an 8.2 percent growth, placing India among the fastest-growing world economies.
In this May 2022 B2B eCommerce News Roundup, we take a look at global economic issues, supply chain challenges, and the key trends and developments in digital commerce. We explore how manufacturers, distributors, and other B2B businesses operate in this environment.
B2B eCommerce News
Technology: the answer to supply chain disruption
Last week, Digital Commerce 360 published findings from a UK-based research firm Proactis. According to their report, Western businesses are set to spend over $4.4 trillion on digital transformation. In the infographic, Proactis documents several digital commerce trends and how brands respond with digital transformation initiatives.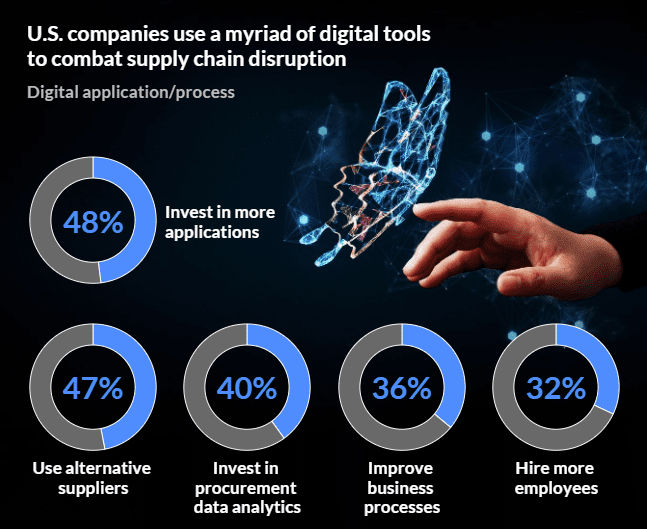 What's happening with global supply chains?
The state of global supply chains is on the minds of many B2B businesses – and rightfully so. The supply chain crisis is front and center, and experts only wonder when pressures will begin cooling off. Economies worldwide are grappling with shipping delays, semiconductor shortages, the faltering automotive industry, and contractions in retail, industrials, and food commodities.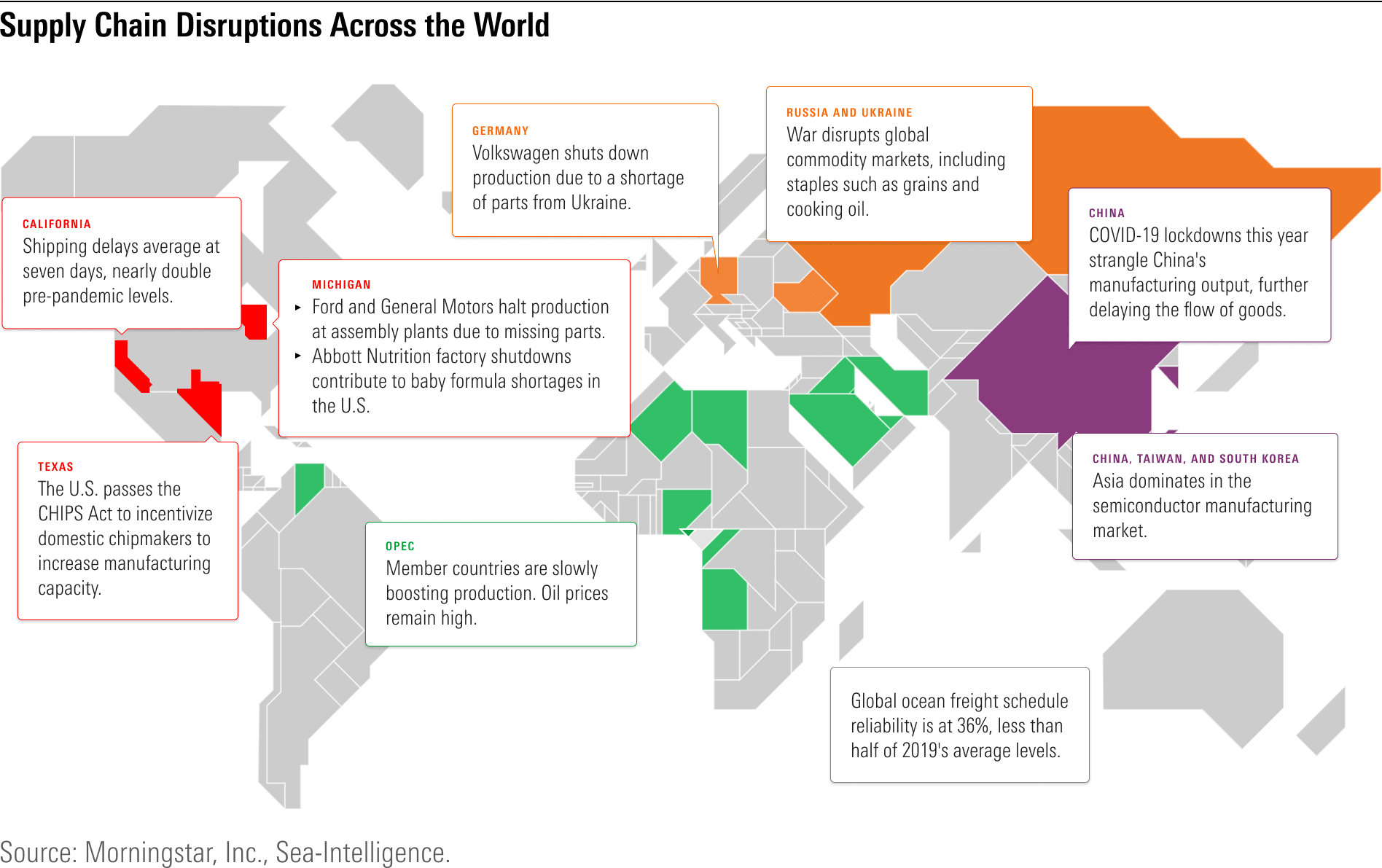 View these and other diagrams here.
The agricultural food crisis in pictures.
Recently, Reuters published a set of graphs showing how the war in Ukraine is affecting food prices and supply chains. The focal point of the report was the food price index, which tracks international prices on globally traded commodities. In the aftermath of the conflict, the figure reached its highest peak ever since recording began more than 30 years ago.
Explore the complete list of statistics.
Security and compliance in B2B commerce
We recently hosted the third episode of the B2B Commerce UnCut podcast. The theme was Security and Compliance – a hot topic for B2B brands moving online for the first time and many established eCommerce brands. We sat down with Jeff Man, Security Consultant, Advisor at Online Business Systems, and Joseph Kirkpatrick, Founder & President of KirkpatrickPrice.
Review the highlights and podcast recap here.
B2B Manufacturing eCommerce News
A look at how manufacturing is surviving
The manufacturing industry has been under tremendous pressure lately. The survey, which LEK conducted, led to numerous findings. First of all, nearly all manufacturers experience supply chain disruptions. Over half received no warnings of disruption – they responded by ramping up meetings with customers and suppliers. Labor shortages remain a critical challenge.
Explore additional statistics from the report.
Water-soluble paper and packaging solutions
SmartSolve Industries is an innovative package solution manufacturer that offers dissolvable packaging materials for a smaller ecological footprint. In the interview with Thomas Insights, Ashleigh Hotz, director of sales and marketing describes how SmartSolve innovations help manufacturers in a variety of industries deliver on their sustainability promise.
Read the whole interview here.
Manufacturing slowing down to the lowest level since 2020
Manufacturing growth slowed in the majority of Western economies last month – driven by high inflation, the war in Ukraine, and lackluster demand. While COVID curbs are being rolled back in some cities, China's manufacturing industry remains in a slump, and analysts fear fresh outbreaks will contain investment and demand.
Find out more in the Leaderpost article.
How AR technology could save the construction industry
The construction has been suffering from supply chain issues, soaring raw material costs, and most importantly, a chronic labor shortage. Project expenses have skyrocketed as a result. AR technology, however, has the potential to change that substantially. It can help during the construction phase, reduce errors, and unnecessary rework, and increase engagement.
Read more about AR in construction on EHStoday.
B2B distribution eCommerce News
The state of the oil and gas industry
Since 2021, demand for oil has steadily exceeded the supply, and while the deficit was expected to narrow, several developments have made these assumptions obsolete. Aside from the Russian invasion of Ukraine, we've seen supply disruptions in Libya as well as steady depletion of existing inventory. Taken together, a tight market with uncertainty ahead will only drive fossil fuel prices up.
Read the whole report from Accenture.
B2B Payment eCommerce News
Alibaba has created a helpful guide to assist merchants with the most common questions. These include questions about what payment methods to use, the most common types of gateways, and the best options for merchants. They even included a long list of the most popular online payment methods to consider this year. 
B2B eCommerce Success Stories
German B2B BNPL (buy now pay later) finance company secures $43 million in funding.
Mondu is a German fintech firm that provides BNPL solutions for B2B marketplaces and merchants. According to Philipp Povel, co-founder and co-CEO of Mondu, B2NPL is a $200 billion opportunity in Europe and the US alone. The funding will be invested in product development and expansion in the Eurozone, as well as preparations to launch in Australia.
Namibian B2B eCommerce retail platform JABU raises $15M led by Tiger Global
Africa's B2B eCommerce market seems to be booming. Startups can leverage digital technology to quickly get thousands of offline entrepreneurs to operate more efficiently. Case in point, JABU, a Namibian B2B retailer. Earlier in the year, the company secured a $3.2 million seed round and recently received a $15 million Series A investment from Tiger Global.
UK-based Google Shopping marketing platform completes a £4m Series A funding round
As Bidnamic grew to more than 40 million SKUs, the company's founders discovered their campaigns were getting challenging to run. The company developed a unique machine learning engine to automate its campaigns on the Google Shopping ad platform. With the funding round, they plan to invest in R&D and expand into the United States.
Cairo-based B2B Marketplace Tigara secures funding
Teegara is an online B2B marketplace specializing in household supplies. It connects vendors with customers through unique distribution methods, as well as credit lines and other financial aids. The company wedges between eCommerce and traditional merchants and distributors.