It's no secret that B2B marketplaces are becoming the go-to destination for buyers. 
Just like their B2C counterparts, B2B marketplaces make it easier to identify the right suppliers and products, and perform transactions in a straightforward and transparent way.
But here's the real question: can B2B marketplaces offer quality purchasing experiences just like their consumer-focused counterparts? 
More importantly, how do B2B buyers use marketplaces, what do they think, and what can be improved?
The latest report, "B2B Buyer Preferences in the eCommerce Marketplace Economy", provides the answer to these questions.
WBR Insights and B2B Online conducted a survey of 100 B2B purchase managers across 11 different industries in the US and Canada. The result is a collection of the most comprehensive insights on marketplace B2B purchasing experiences to date.
Companies are turning to marketplaces for their purchasing needs
While marketplaces are a relatively new phenomenon, they're quickly gaining popularity among business buyers. Marketplaces promise a wider product selection, greater value, and convenience.
The report revealed that 65% of buyers make up to 24% of their B2B purchases through B2B marketplaces, and that number will only keep growing in the future. In fact, 69% of buyers expect to continue marketplace purchasing in the next 12 months. 
Clearly, B2B marketplaces are here to stay.
Marketplaces are complementing traditional purchasing arrangements
B2B marketplaces have certainly come a long way in recent years. With features like predefined quoting arrangements, personalized ordering experiences, and flexible payment options, it's no surprise that marketplaces have become popular among buyers.
Even with these benefits, the report claims that 63% of buyers prefer more traditional purchasing like contract-based or direct purchases. This indicates that B2B marketplaces must make significant improvements to encourage adoption.
Buyers say they benefit from helpful marketplace features
Buyers are becoming increasingly aware of the technological advancements making their way into marketplace platforms. These features give buyers more flexibility, visibility, and control of their purchasing strategies.
According to the report, CSV-upload ordering and the ability to save multiple shopping lists were the most commonly used features by buyers. Nearly 97% of respondents cited them as their top choices.
Numerous benefits, but pain points still remain
Toward the end of the report, we asked respondents about the pain points they experienced with their marketplaces. A majority (58%) expressed frustration over the inability to search for product information and obtain real-time stock updates.
But it's not all doom and gloom. 72% identified discovering new products or services as a significant benefit.
And finally, our respondents shared five critical recommendations to improve their buying experience on B2B marketplaces.
Clearly, B2B Marketplaces are here to stay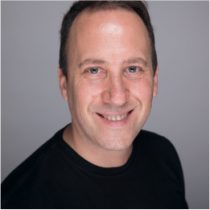 In today's digital age, buyers expect transparency, efficiency, and value, and marketplaces are uniquely positioned to meet those demands. However, the intricacies of B2B buying processes require that marketplace platforms are equipped with robust functionalities to facilitate complex transactions. At Oro, we empower businesses with the tools they need to succeed in this dynamically changing environment.
Yoav Kutner, CEO,
Oro, Inc
B2B buyers have spoken – sellers and marketplace operators must act fast to invest in or double down on their marketplace strategies. Waiting it out can result in lost market share to competitors. Take the first step by downloading the report below.