When it comes to attracting and pleasing an online buyer, every seller wants a website that's exactly like Amazon buying experience. And it all starts with search. Search users are 4-6 times more likely to convert, but they also expect the superb searching experience they get on Amazon or Google from other websites. One of such essentials for search in modern UX is search suggestions, or autocomplete.
As part of our updated marketplace features list, this capability enables your customers to see an expanded list of suggested products and categories as they type their search query on your OroCommerce-powered web store. As a result, it dramatically improves the searching experience by letting your customer quickly locate necessary products among numerous others. Whether it is a vague product idea or an incomplete part number, the search autocomplete function will take it from there and provide your potential buyer with the best-fit visualized product previews right on the spot.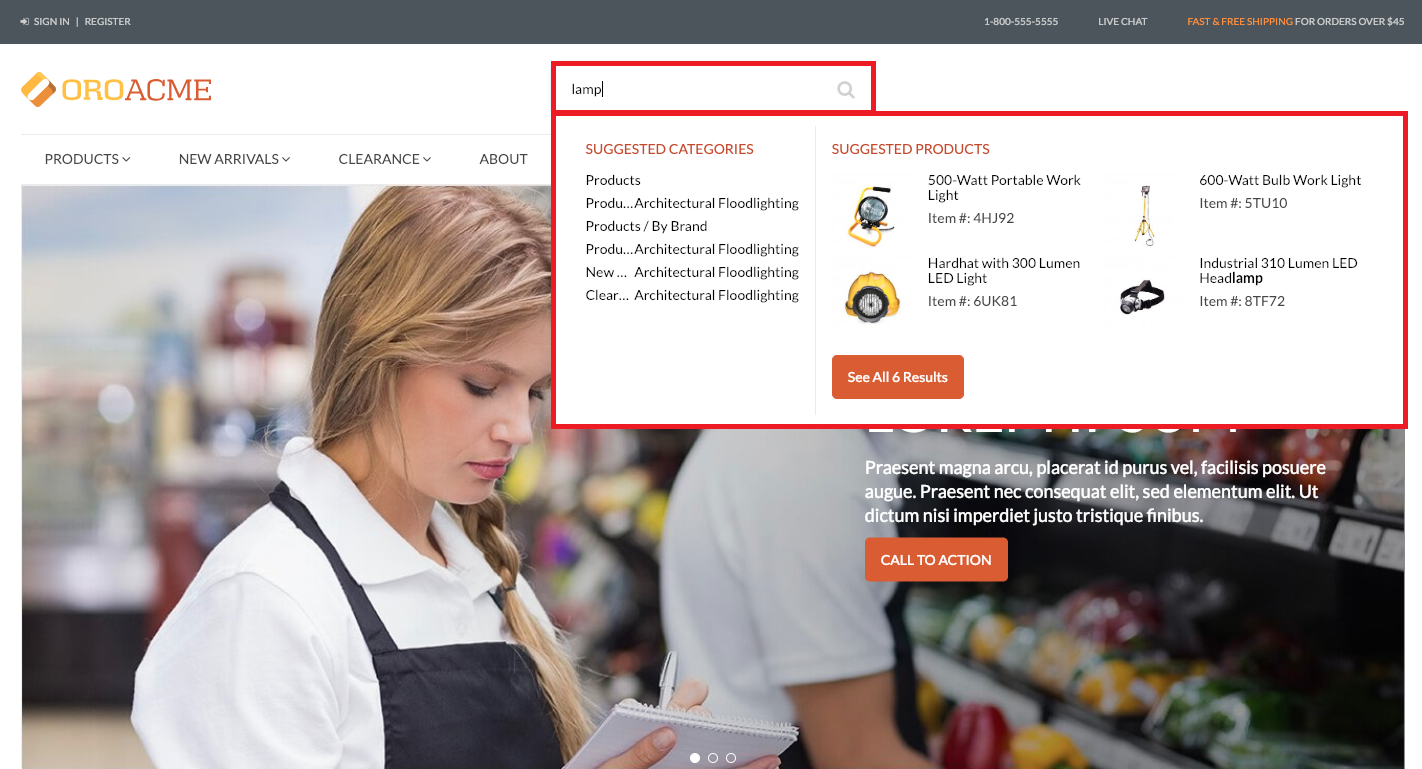 For B2B online buyers, a streamlined website search is extremely crucial for a number of reasons:
B2B buyers need to search quickly across large volumes of products

, which makes search autocomplete a critical time-saving factor in their daily work

B2B eCommerce websites often sell products

that are very similar, which makes it longer for a visitor to spot the right item if there are no product suggestions and visualized previews available

B2B buyers often search by using SKUs and part numbers

to refer to a product, which may be prone to errors as well as include partial information, making them so much easier to use with the search autocomplete function

B2B buyers are more demanding when considering a purchase

and, especially, a long-term business relationship, so they expect their suppliers to meet certain standards, including a well-designed website UX

B2B buyers use mobile devices extensively for searching items online

, and mobile searches are even more prone to errors and typos, which is why using search autocomplete is essential for modern B2B mobile UX. Note that

according to Google and Boston Consulting Group

, mobile drives, or influences, an average of more than 40% of revenue in leading B2B organizations; they also project that by 2020 the share of mobile traffic will take up as much as 70% of B2B search queries.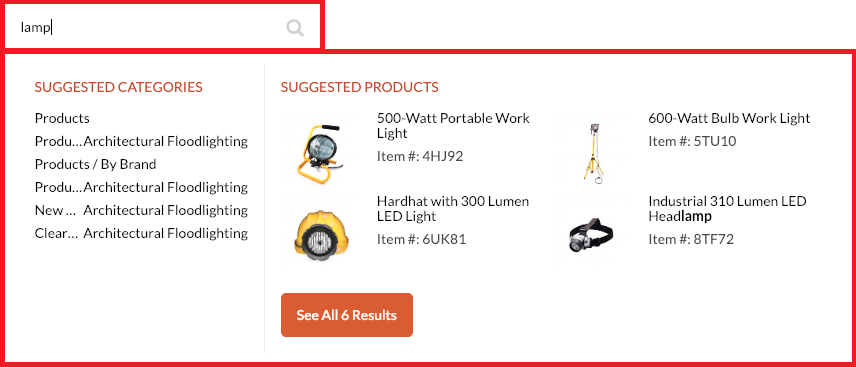 Finally, using the search autocomplete feature opens a vast room for search results optimization and merchandising. This is where, as a seller, you may want to push certain products above others while displaying search suggestions or mix your top selling products into other search results to improve your conversion rate.
We've been working hard to further improve different aspects of OroCommerce so make sure you read about the latest 3.1 LTS release and stay tuned for more feature announcements!
Attention: Please note that the search autocomplete feature is only available for select customers. To learn more, you can contact your support representative, fill out our inquiry form, or simply comment on the post.